This summer snack post is sponsored by BabbleBoxx.com on behalf of popchips.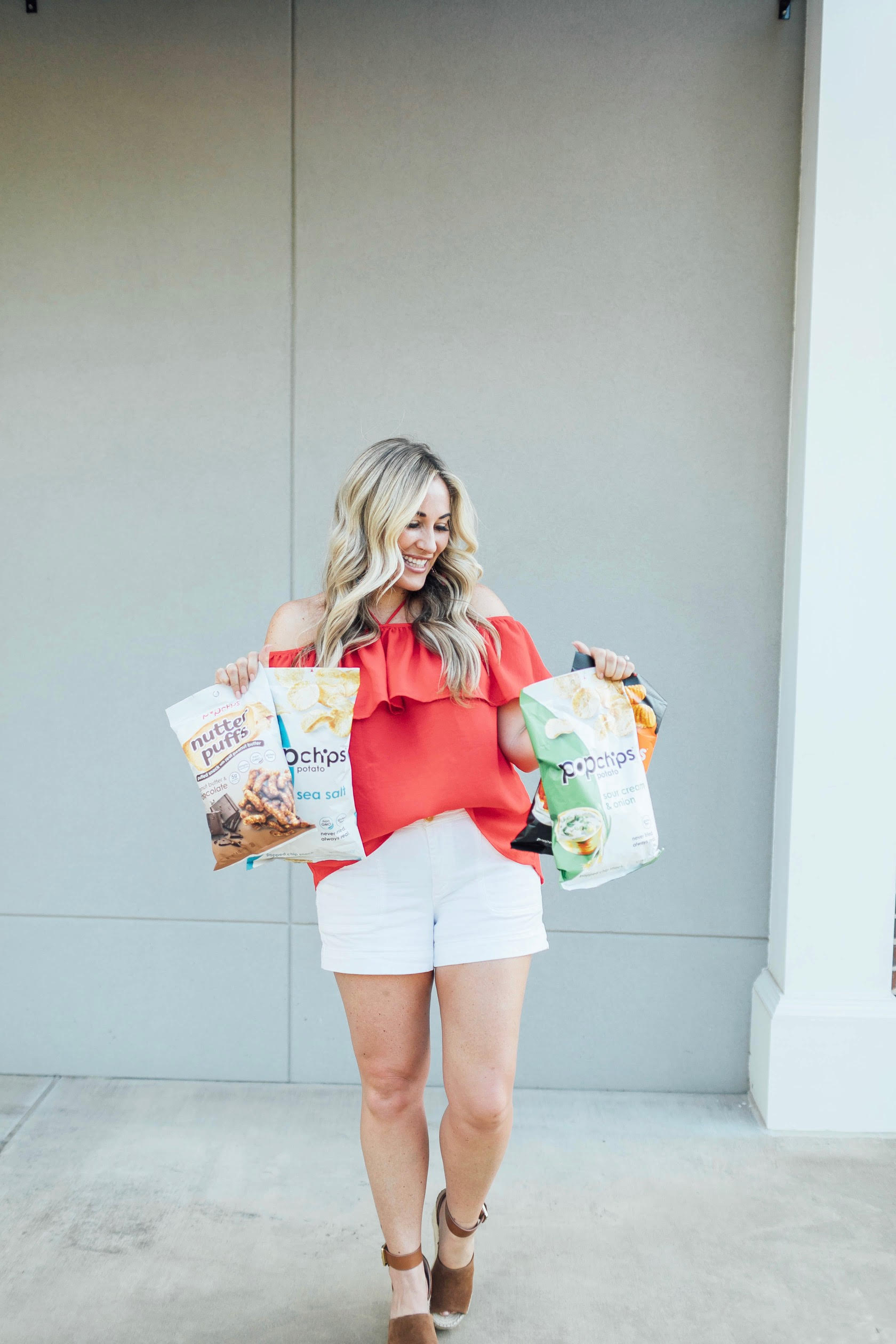 SHOP MY SUMMER LOOK:

I don't know about y'all, but I feel like I am hungry all the time in summer! There are delicious treats everywhere you turn, and all those family vacations just seem to make snacking constantly even more tempting! With all the snack temptations out there, I wanted to share one of my favorites summer snacks that is actually cooked a little differently than most chips.
Popchips are made a better way than regular old potato chips. They are heated in a pressurized chamber and then released instead of being cooked in a deep fryer. Popchips are lighter, airier and healthier so you can actually feel good about what you're eating without sacrificing on taste. I promise you won't think these taste like health food though. They still have all the flavor with only half the fat!
Popchips has SO many different flavors – Sea Salt, BBQ, Sour Cream & Onion, Cheddar & Sour Cream Ridges, Buffalo Ranch Ridges, Peanut Butter Nutter Puffs and Peanut Butter & Chocolate Nutter Puffs. Yep, you heard that right. They don't just have Popchips potato chips. They also make bold and crunchy flavored Popchips Ridges and protein-packed Nutter Puffs.
And the good news?? My picky eater actually loves them…especially the Nutter Puffs, yay! It is always a struggle to find something that I eat that she will too and vice versa. It's so nice to find something we will both eat…and that is actually a lighter, healthier option! Nutter Puffs are the perfect anytime summer snack – breakfast, lunch, dinner, dessert or anything between. Leighton and I have been making the most of summer lately and taking lots of fun roadtrips to waterparks and to the lake, and Popchips has been a lifesaver to have in the vehicle for the entire family!
If you've been looking for a great summer snack that will fill you up, is perfect for on the go and isn't chocked full of grease, Popchips is it. You can pick them up here on Amazon or find a local store here.
What about you? What is your go-to summer snack for the kids? What are some of your favorite healthy snacks for the family? Let me know in a comment below!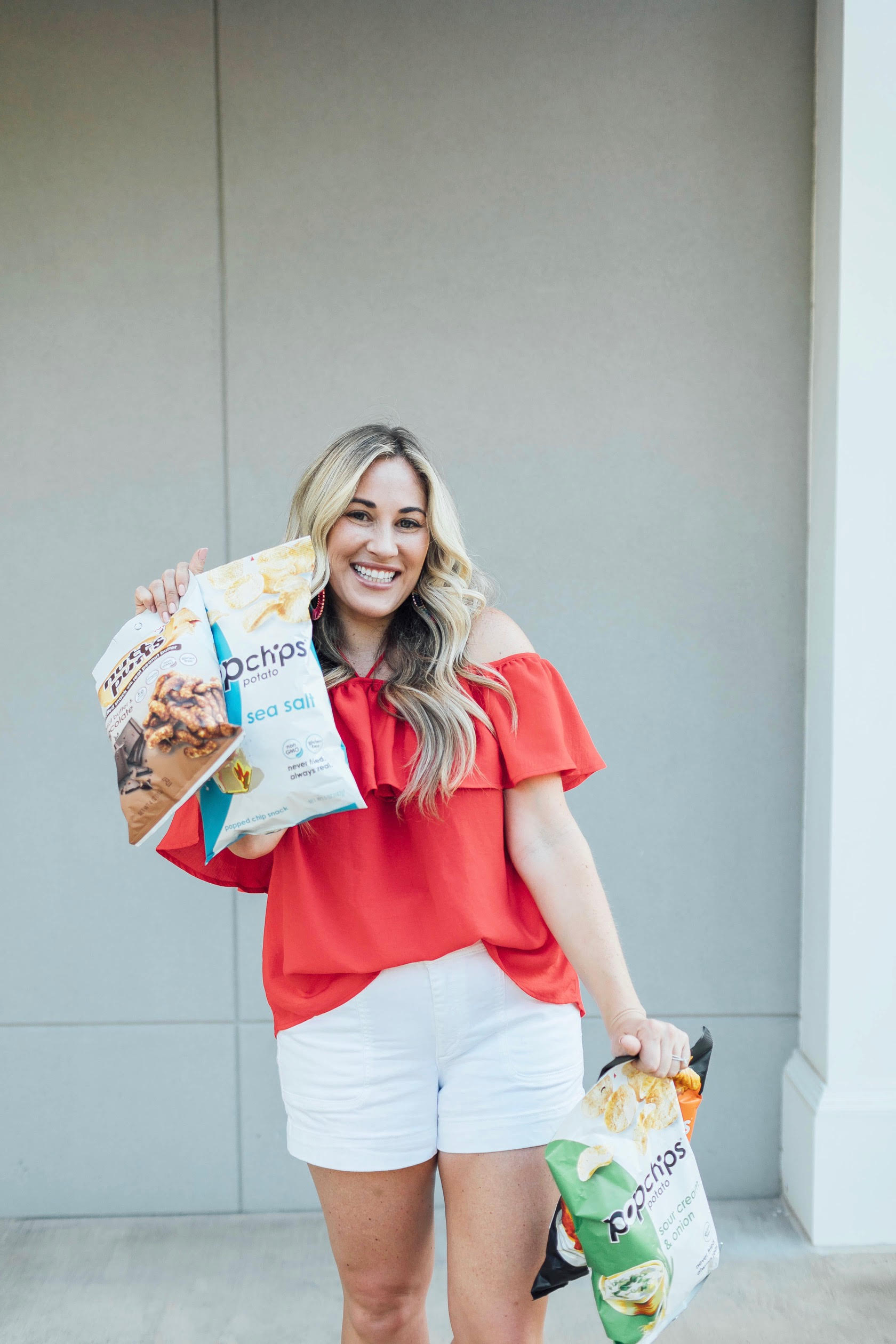 SHOP MY SUMMER LOOK: