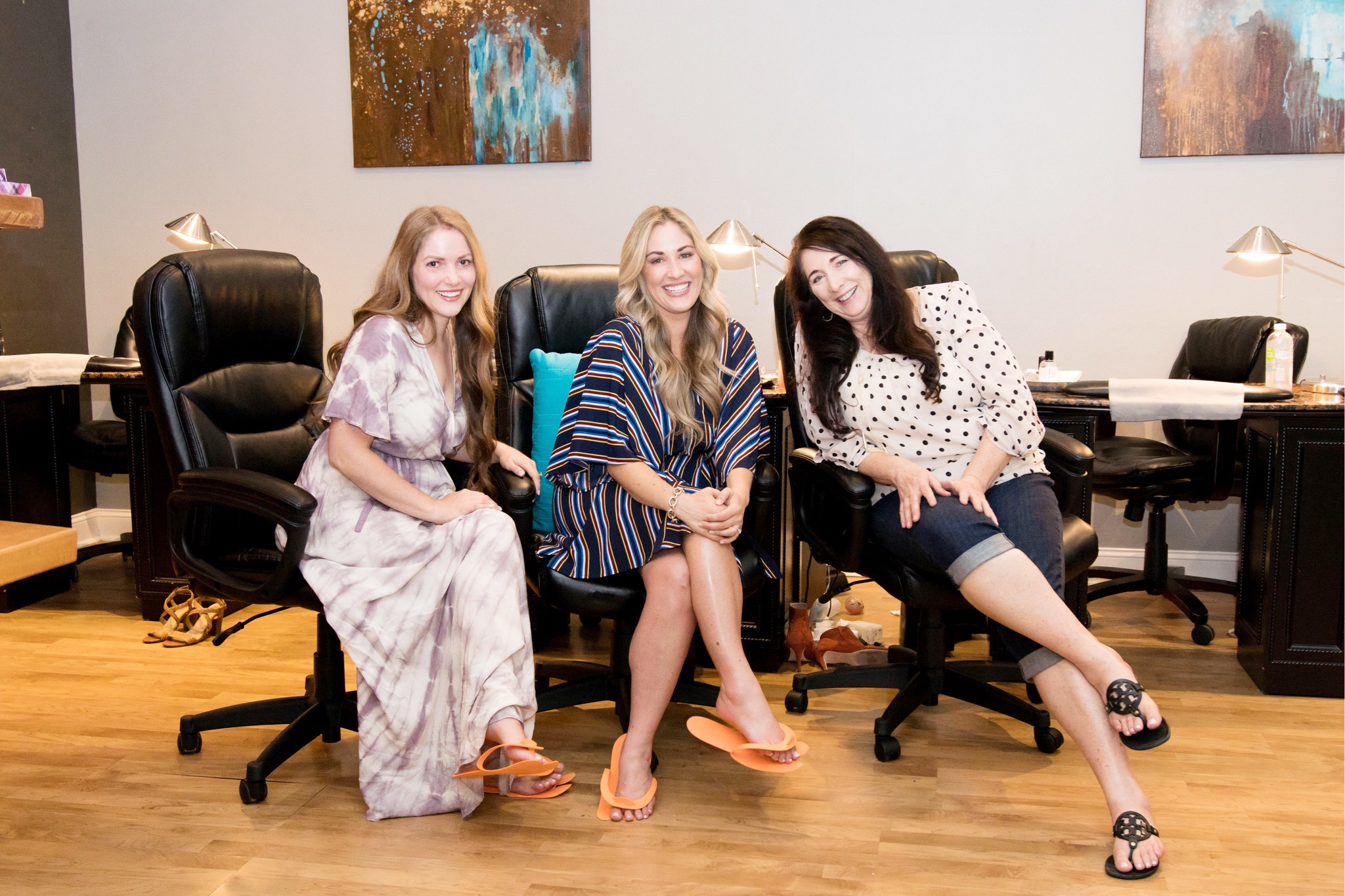 5 Fun Bridal Party Ideas:
Champagne Brunch
Everybody loves a good brunch, am I right? You just can't go wrong. Add champagne and the accoutrements for mimosas, and you've got yourself the best sort of celebration! Gather up the bridal party, make or order some easy-to-eat foods and just relax before the big day. This is well deserved!
Pool Party Day
This is a great option, especially if you're having a summer or early fall wedding, and it's still hot outside! I know for us, we loved having a little bridal party get together at the lake to cool off and relax as we prepare for the big day! There is something about being near water that is just so naturally relaxing, you won't regret this one!
Spa Day
Hello?! What more is there to say? Heading to a spa with your very best girl friends is easily a great way to spend a day! Having a spa day is a really special way to spend one of those few days before the wedding. Getting freshened up by getting a facial or massage is so worth it. Treat yourself!
Girls' Shopping Day
Need something special for the rehearsal dinner? Wanting to pick up a few new pieces for your honeymoon? Spend a day shopping with your girl friends and have them help you pick out the very best things for anything big day-related! It might be the perfect time to pick up last minute robes for the girls, cute little pjs or even some fun pretties doe the honeymoon!
Manicure & Pedicure Party
This was hands downs the best way I can think of celebrating with your girls! I had a blast just relaxing with my mom and sister at September Nail Salon. We got manicures and pedicures, and the owner of the salon even surprised us with a cake, charcuterie board and mimosa bar!
You might remember that I actually had Leighton's birthday party at September Nail Salon last year too, and she absolutely loved it! So they're never too young! It's the perfect place to gather with your girlfriends, relax, celebrate and get ready for the big day. You can order food, drinks, decorations or whatever you want, and they will handle it all while you sit back and just enjoy the day!
We had our nails painted in the prettiest neutral color made just for me! It's called #lauramethermattch, and it's a special formula that the owner, Jennifer made just for me! My mom and my sister loved the color so much, they just had to get it too!
Now, I'm much more relaxed and ready for Saturday! Did you have a bridal shower or throw a party for your bridesmaids? Which fun bridal party ideas are your favorite?? Let me know in a comment below!