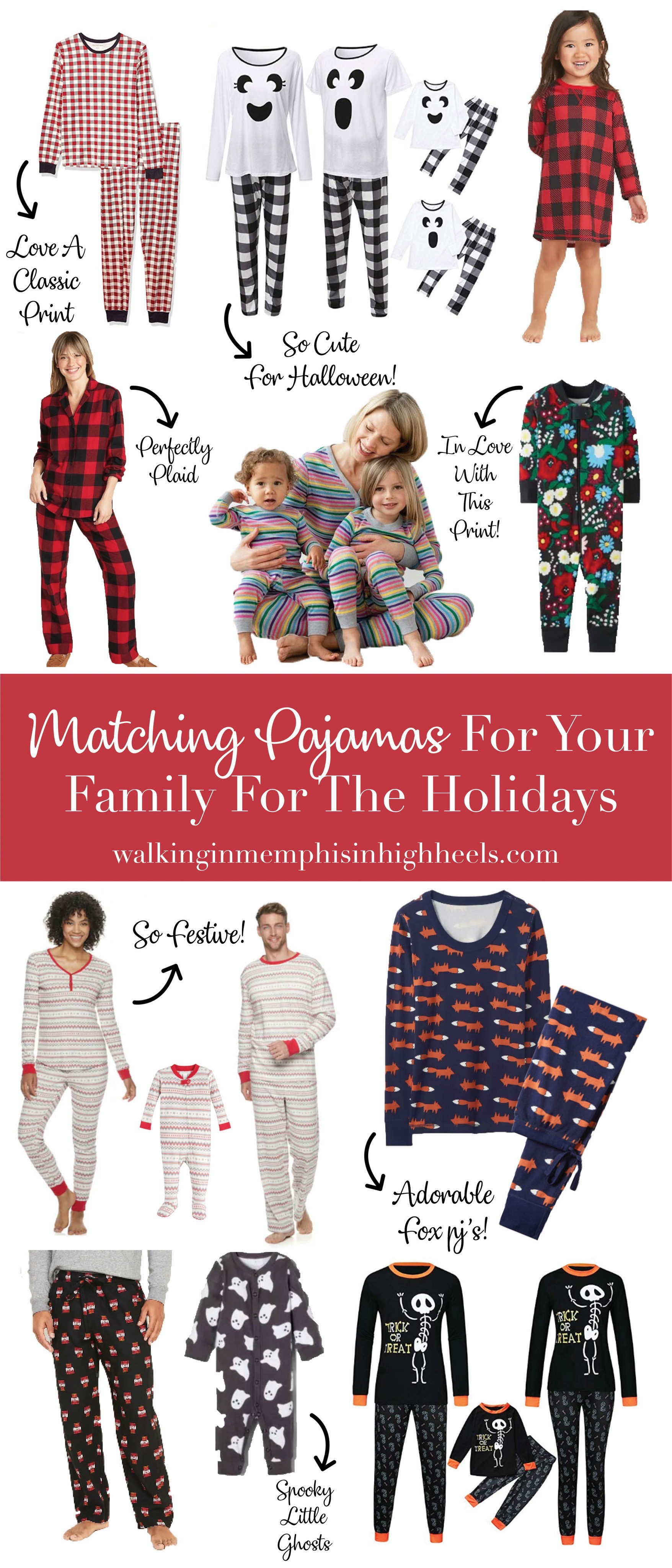 SHOP THESE MATCHING FAMILY PAJAMAS"

Happy Friday y'all! This has been the BUSIEST week! I had my credit meeting all week. It was here in town, but that sometimes makes it harder because you still have to be here and get all your normal mom obligations done ON TOP of all your work stuff all day and all night! I'm exhausted, but I'm so glad it's Friday! This weekend will be just as busy, but a fun one too!
Matt will be visiting this weekend, and we are going to our first couples Halloween party and cannot wait! Make sure to follow along on Instagram Stories for some sneak peeks of our costumes (plus I am doing another Spanx legging giveaway there!) Sunday is Leighton's birthday party, and we have decided on a woodlands theme. = )
And while we're talking about dressing up and holidays, I'm sharing my favorite matching family pajamas today. You might think you have plenty of time before Halloween, Thanksgiving and Christmas, but trust me the best ones sell out in so many sizes!
Which are your favorite matching family pajamas? Let me know in a comment below!