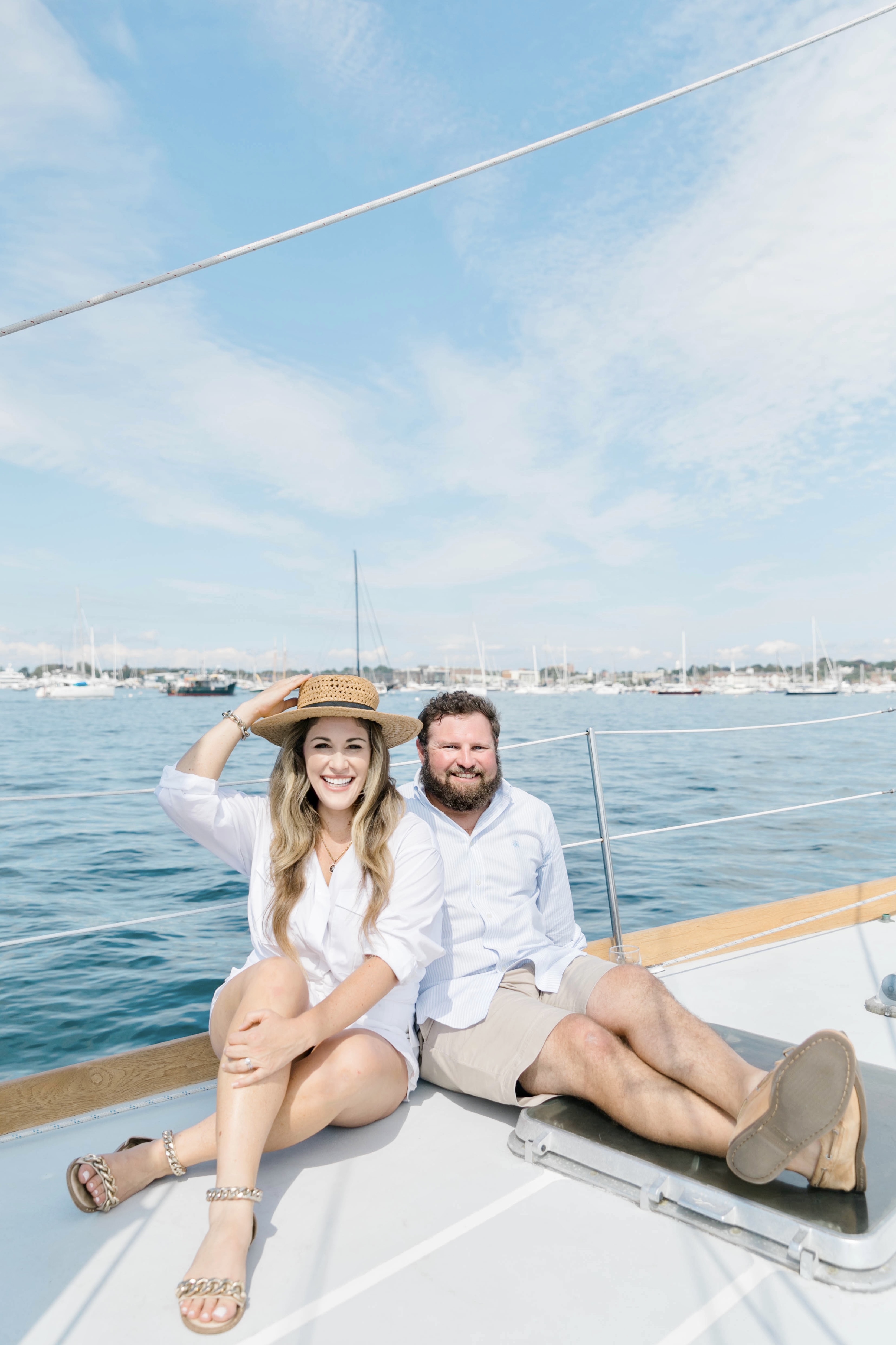 Shop the Post

Last month, Matt, Ben, Mary Kate and I went sailing in Newport, Rhode Island, and it was absolutely incredible! This was our first time sailing, so we booked a 2 hour private sail with On Watch Sailing. Given the opportunity again, I would 100% recommend a longer sail. It was that incredible! We loved learning how to sail, seeing all the other boats in the water and seeing the gorgeous views while out on the water.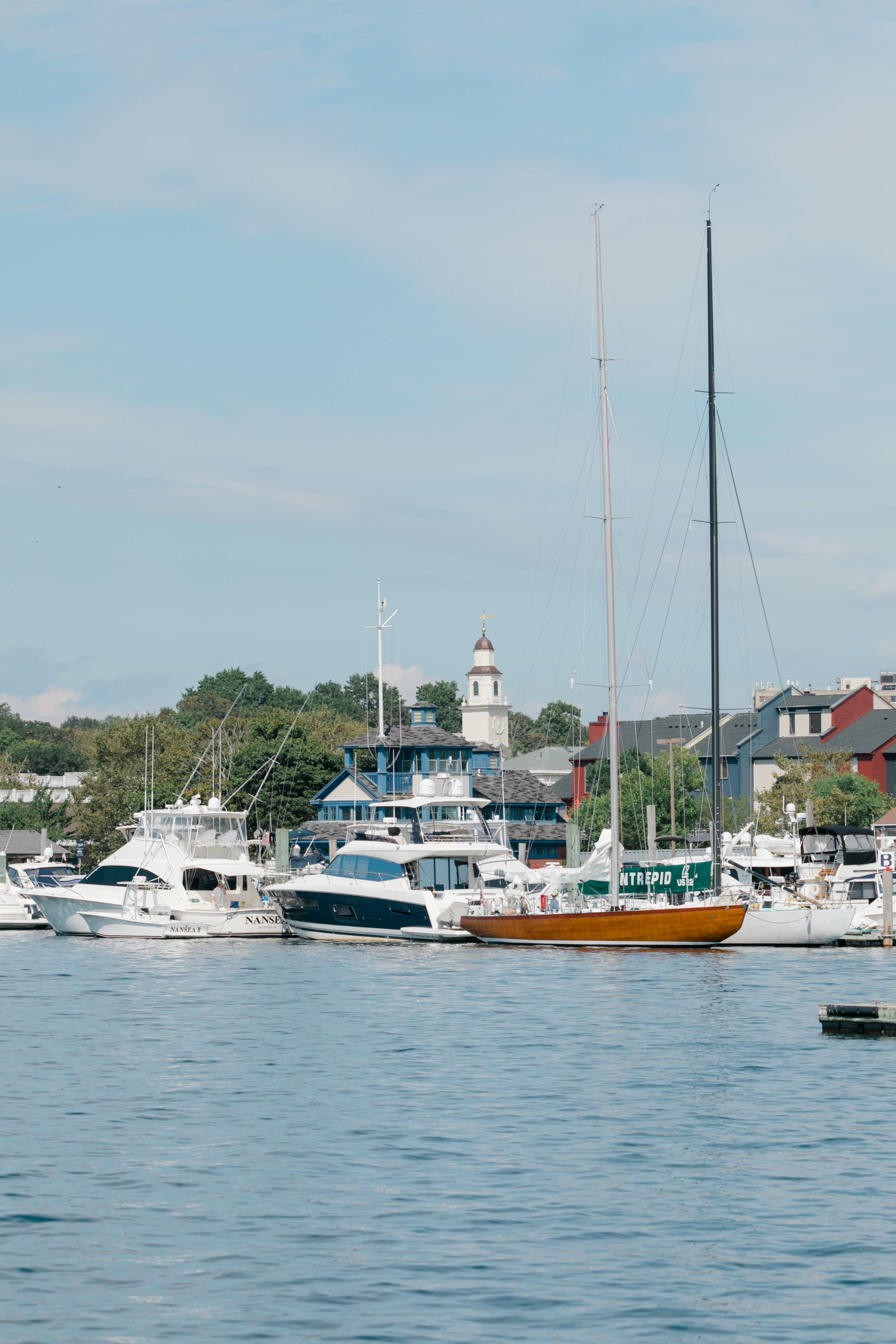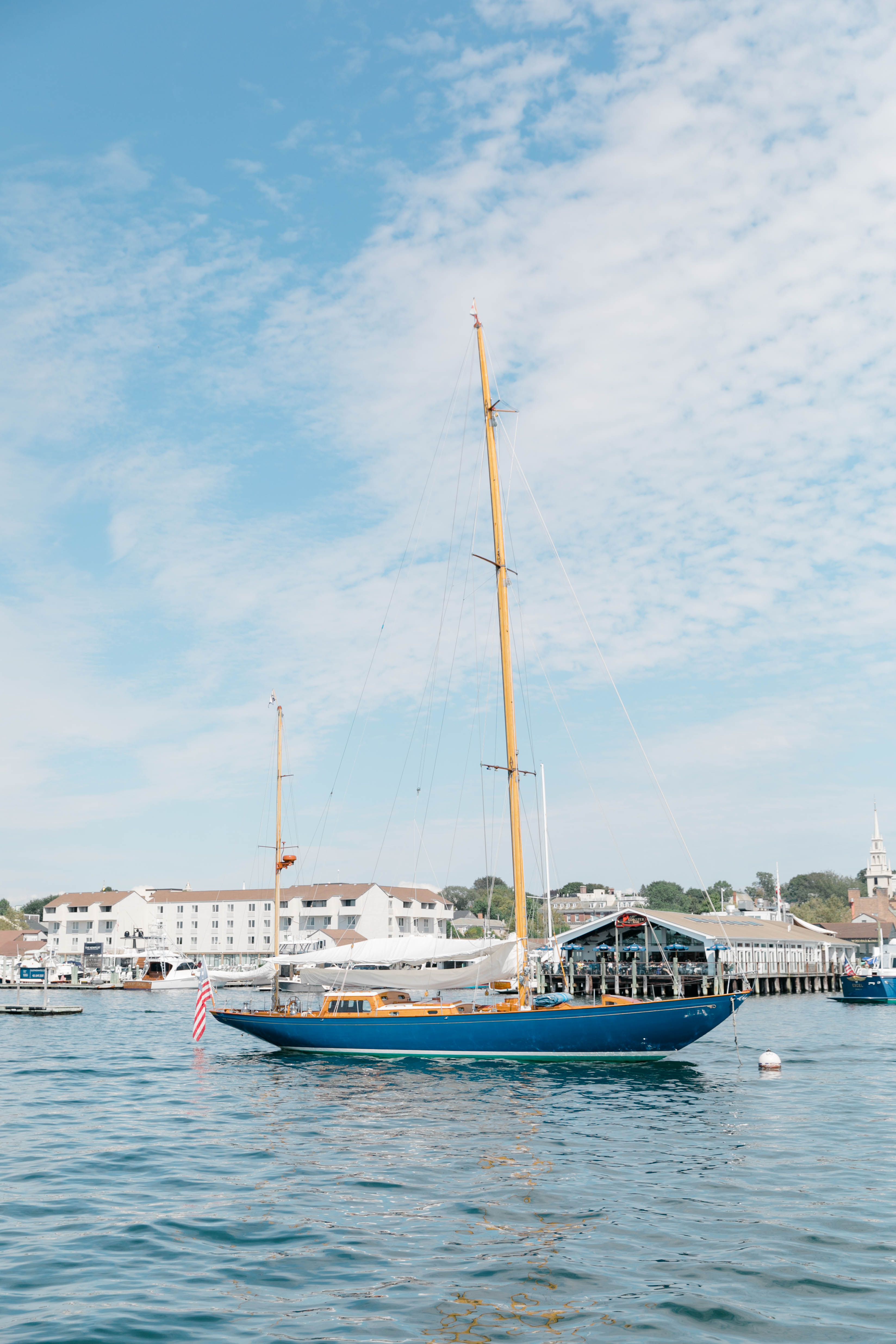 There are some incredible places to sail all throughout New England from Maine to Massachusetts to Connecticut, but we are definitely happy with our choice to sail in Newport. Next time we visit New England, I will definitely cross a few new places off our list and try out one of those f0r sailing too. Newport, RI is the sailing capital of the world after all!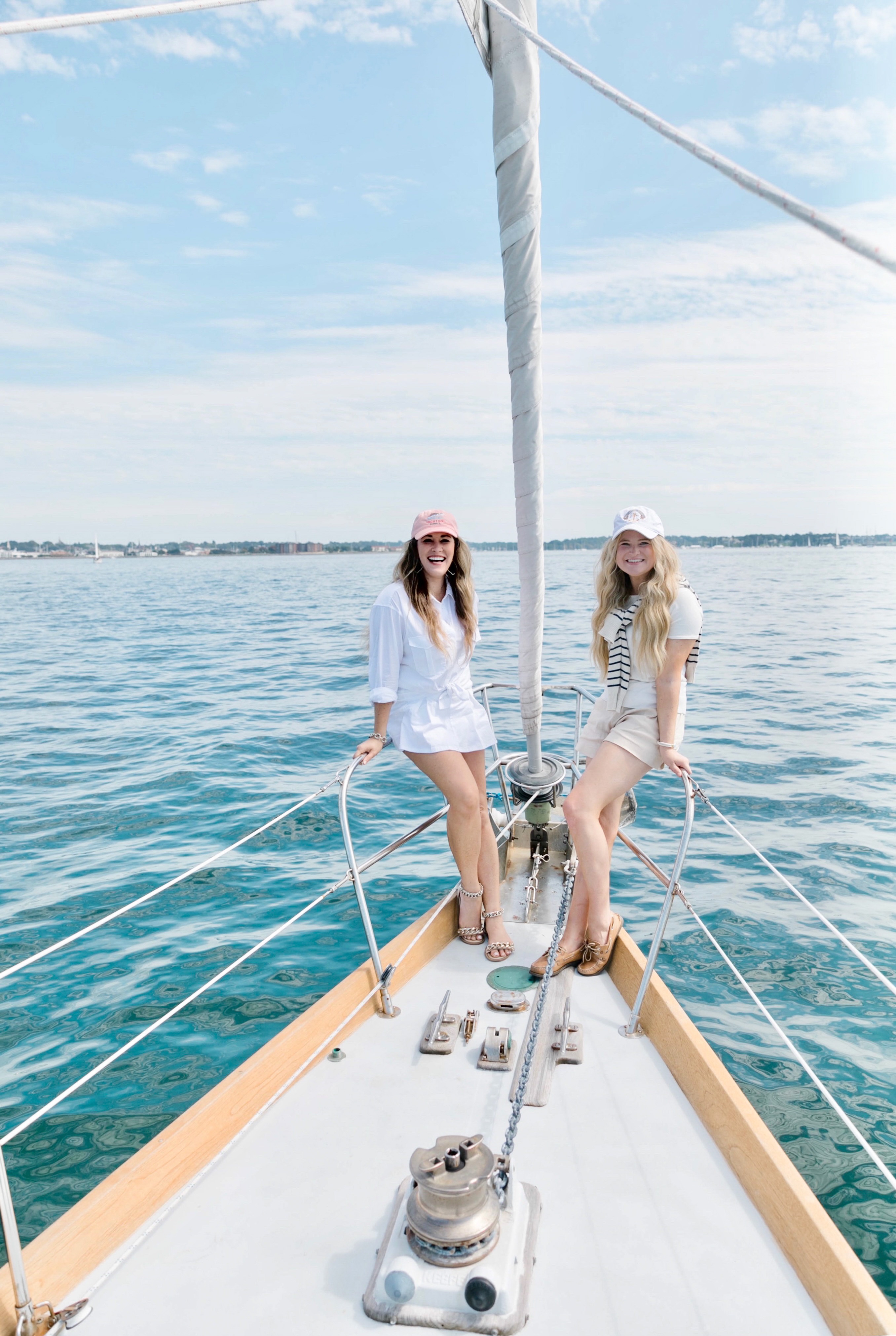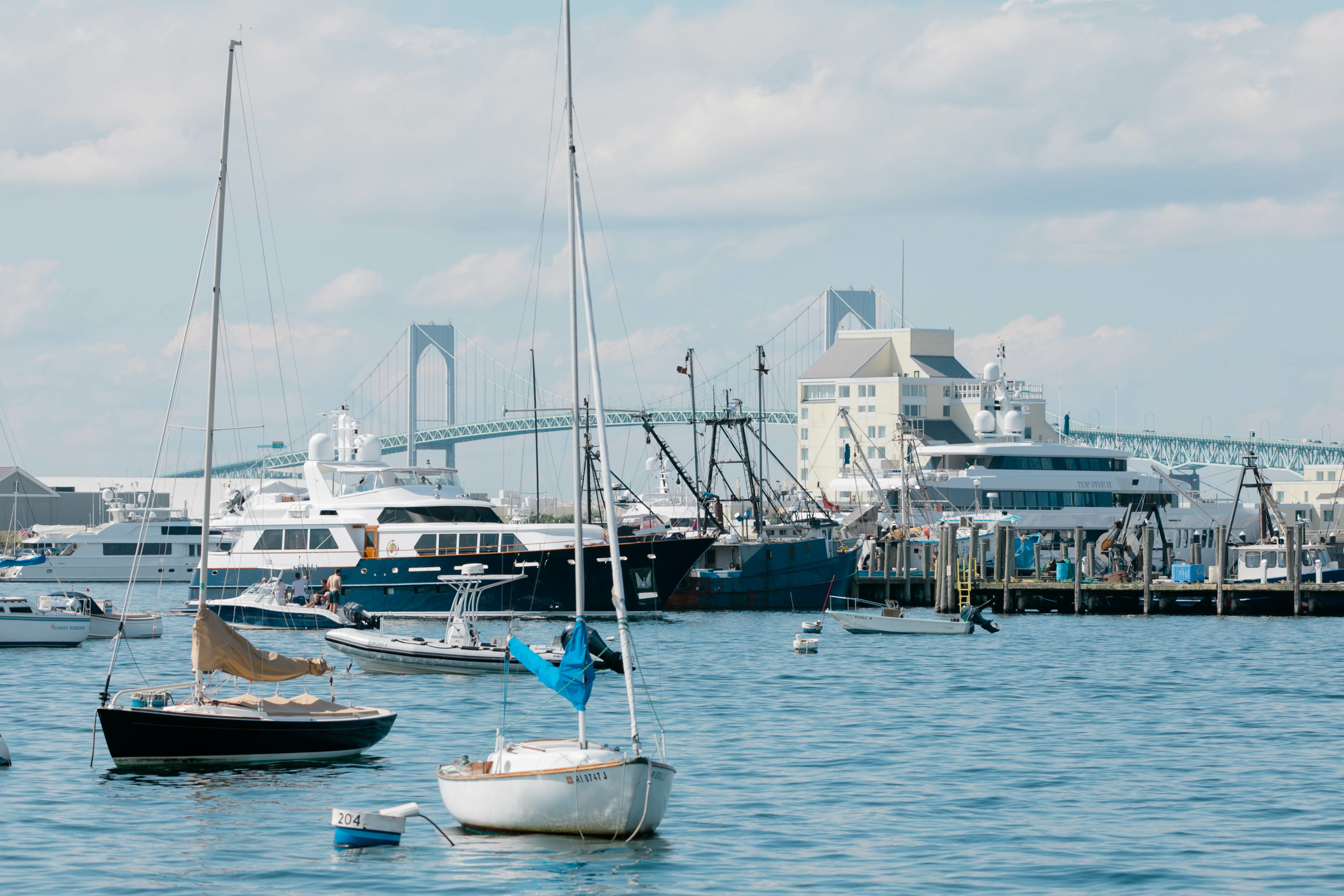 What to Pack for Sailing in Newport
1.) A cooler and bag with food and drinks. For our sailing excursion, we packed a cooler with some ciders, wine and a full charcuterie spread. It was perfect! There isn't a ton of room on top of a sailboat, so there is not necessarily any reason to pack a ton of stuff that you won't have room for and will have to store below. I would recommend a bag or picnic basket with some easy finger foods. I also recommend plastic drinkware to make sure you don't drop or spill any glasses on the boat.
2.) Don't forget the sunscreen. Surprisingly, it was a really warm day and we all ended up getting just a little sunburnt. Always remember the sunscreen, even on cloudy days.
3.) Eye protection is a must. No one wants to be squinting all day, so just pack your favorite pair of shades, hat, or visor.
4.) Make sure to pack light layers. You never know if it will be warm or cool and breezy. We had an unusually hot day with not much of a breeze, so I'm glad I wore light, thin, airy pieces!
5.) A crossbody or backpack to store your favorite items in. You will want a bag you can easily keep on you without fear of dropping it on the boat. Trust me, you'll be juggling food, putting on sunscreen and SPF chapstick, and enjoying the views all while in a small space where you could suddenly lose your balance. Go hands-free with your bag if you can!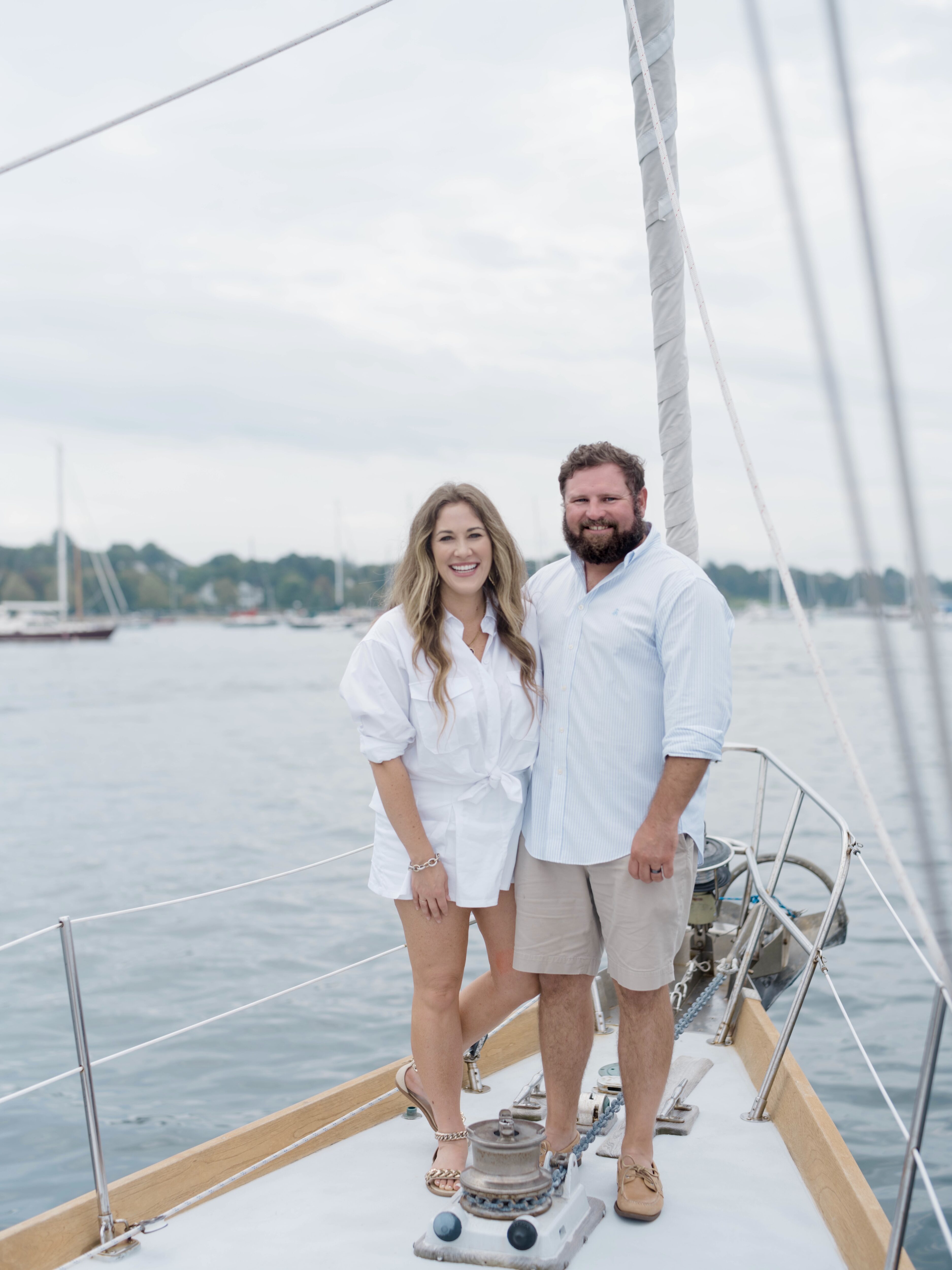 We sailed all around Newport and along Castle Hill Lighthouse. We had just visited the lighthouse and eaten at Castle Hill Inn the day before, so it was really pretty getting to see it from the water this time. After 2 hours was up, we were all wishing that we had another 2 hours. We felt like we were just getting in the groove and were having so much fun. We were enjoying the water and sights, snacking on charcuterie and even helping steer the boat. I completely recommend booking at least a 3 to 4 hour sail next time. They even have a dinner sail that would be incredible!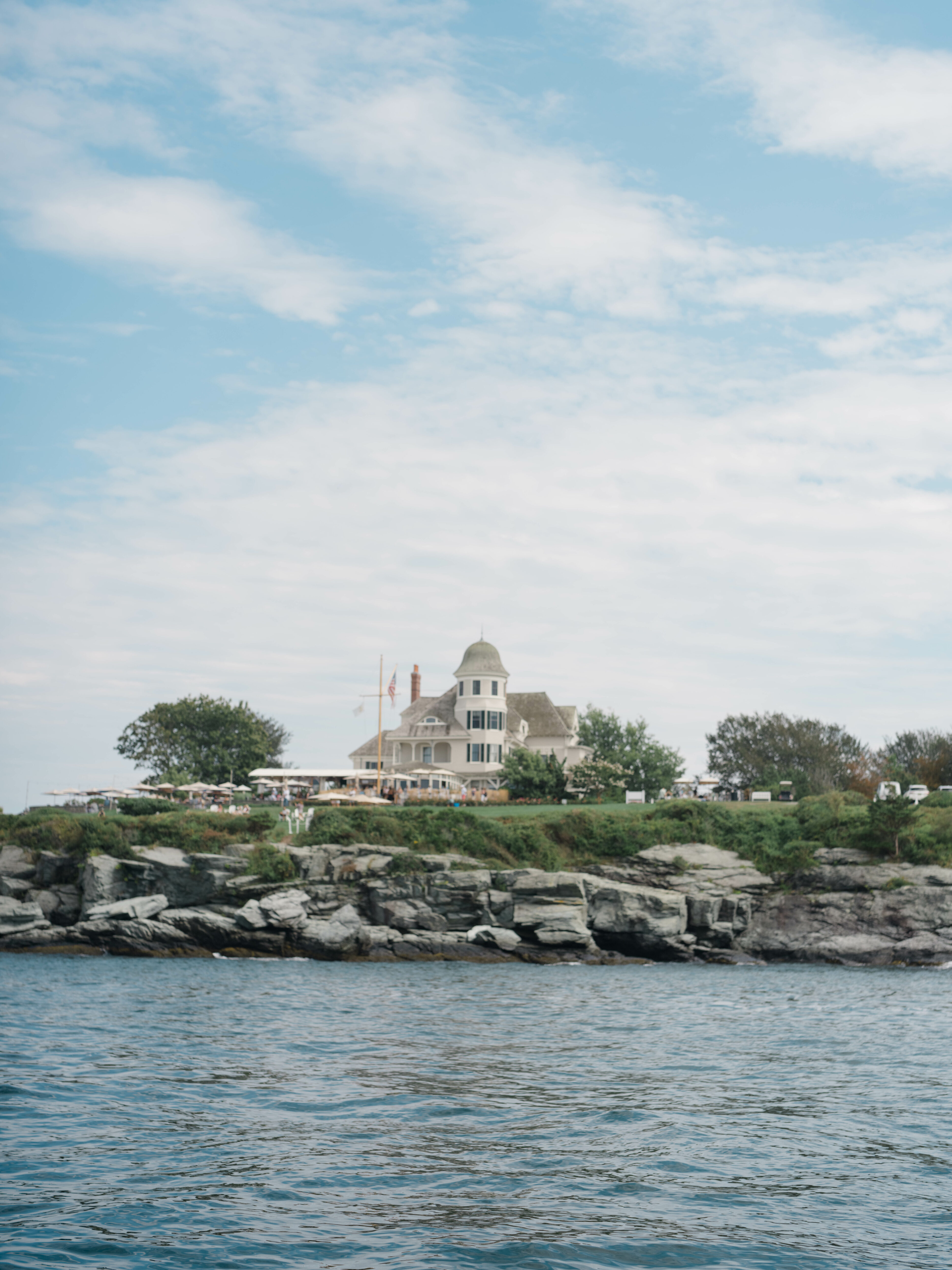 Have you ever been sailing? Where are your favorite places to go sailing?