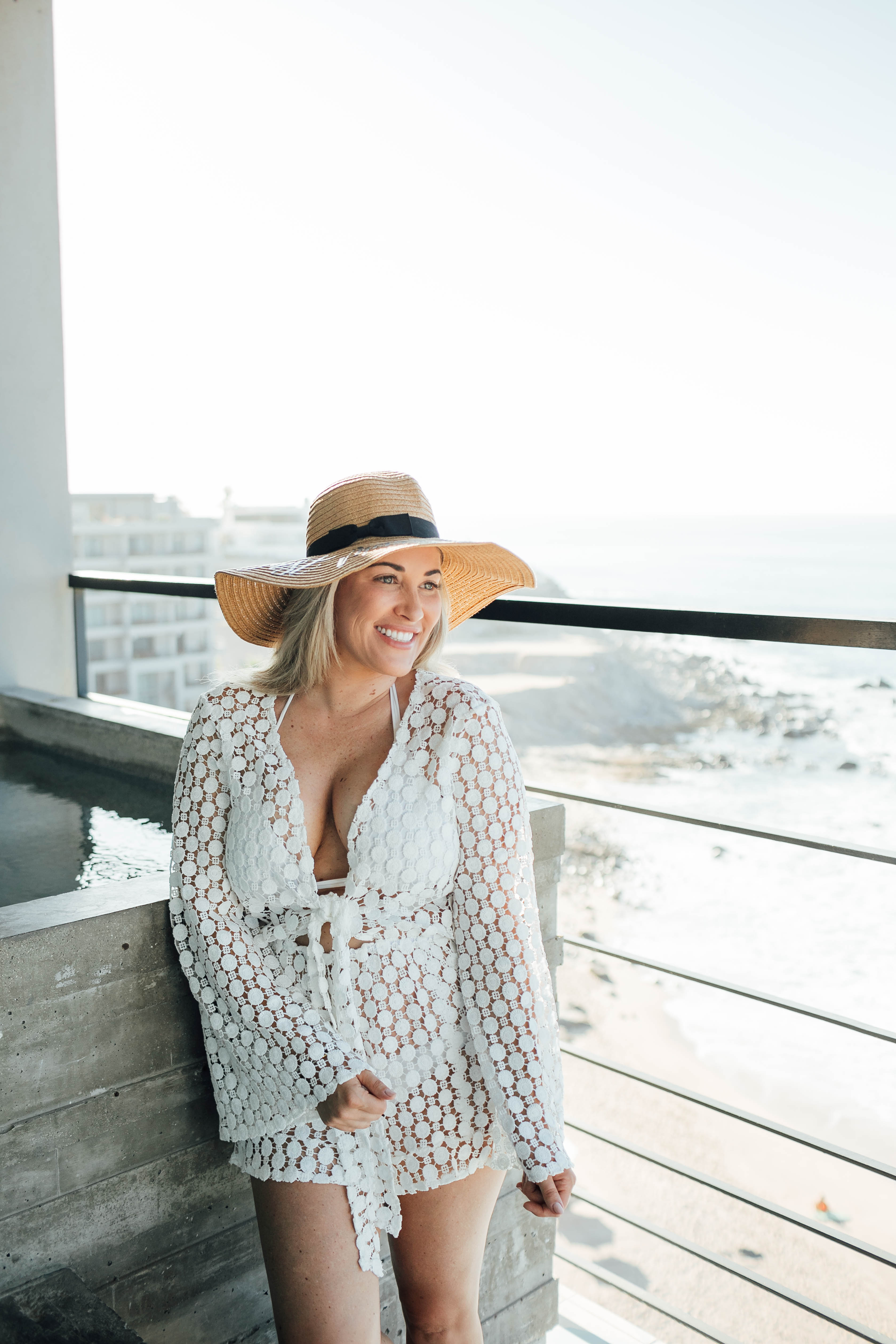 Since Matt and I just got back from our honeymoon in Cabo San Lucas, I've been getting a lot of questions about how we liked it. Some of y'all wanted to know if we would recommend it, and a lot of y'all have asked for some other recommendations for other fall honeymoon destinations.
The Best Fall Honeymoon Destinations
So today, I've rounded up my top 10 Fall honeymoon destinations that I think would be amazing for you. I've got a good mix of warm, beachy spots and locations that are more the epitome of fall. And check back next week because I will be sharing our entire Cabo travel guide including where to stay, where to eat and what do. But until then, enjoy these pretty beach pictures from Cabo!
#1 Cabo San Lucas
Okay, okay… admittedly this is a biased answer but I had to pop it in here for y'all! Matt and I had an amazing time here and I just can't recommend it enough for a honeymoon! We were so relaxed the whole time, did lots of fun activities and ate some really amazing food.
#2 Hawaii
So many people have recommended Hawaii! Between Kauai and Maui, I've heard an overwhelming push to honeymoon in Hawaii! And for obvious reasons! Hawaii is absolutely gorgeous!
#3 Paris
What better location than the city of love for a honeymoon, right?! Funny enough, my photographer and my assistant were both in Paris just about a week apart from each other and had nothing but amazing things to say about it. Both said they would absolutely recommend and I couldn't agree more!
#4 St. Lucia
St. Lucia is such an ideal location. Between the mountains and the beaches, there's certainly a lot to do. I think you'd be able to find something for everyone here! You can go hiking, swim in the gorgeous, clear waters, and even drive right up to a volcano! It would make for an exciting honeymoon spot, to be sure!
#5 Italy and Greece
What is there not to love about the beauty and history in Italy and Greece?! Explore the gorgeous Italian coastline, eat amazing food, and take in all the history. Greece is just a hop, skip and a jump away. You can explore among the gorgeous coastal homes, do something lounging on the Greek shoreline and shop in the cute little towns.
#6 Ireland
I sort of feel like Ireland is the hidden gem on this list. I think it's a place that not many would immediately think of when planning a honeymoon. However, if you've ever seen any photos of Ireland, you know how gorgeous and magical it is! There is a ton of history to learn in Ireland, lots to explore and amazing music and entertainment. This isn't going to be your run-of-the-mill, lounge by the beach or pool types of honeymoons but it's sure to be memorable!
#7 Jamaica
Jamaica is gorgeous, y'all! Go snorkeling off the coast, catch a sunrise breakfast or sunset dinner, go kayaking or just relax on one of Jamaica's many, gorgeous beaches. You've got yourself one heck of a relaxing honeymoon, my friends.
#8 Cruise
There are so many different options for cruises if you are one that is into something like this! You can literally go anywhere! I have heard amazing thing about Alaskan cruises, one of y'all recommended a cruise that hit Key West, Cozumel, Belize and Costa Maya!
#9 Maldives
If you can get yourself one of those fancy little villas situated over the clear blue water, you are IN, y'all. If you're looking for a little seclusion, Maldives is it. Maldives is a great place to snorkel or go scuba diving, or just relax by the pool or the beach and enjoy delicious food!
#10 Lake Como
This Italian lake is stunning! Attractive to many celebrities, Lake Como offers the ability to go boating, fill up on delicious Italian food, or just sunbathe at the many hotels' lake front pools!
Where did you go on your honeymoon? I would love to hear your top fall honeymoon destinations recommendations too. Leave them in the comments below. = )