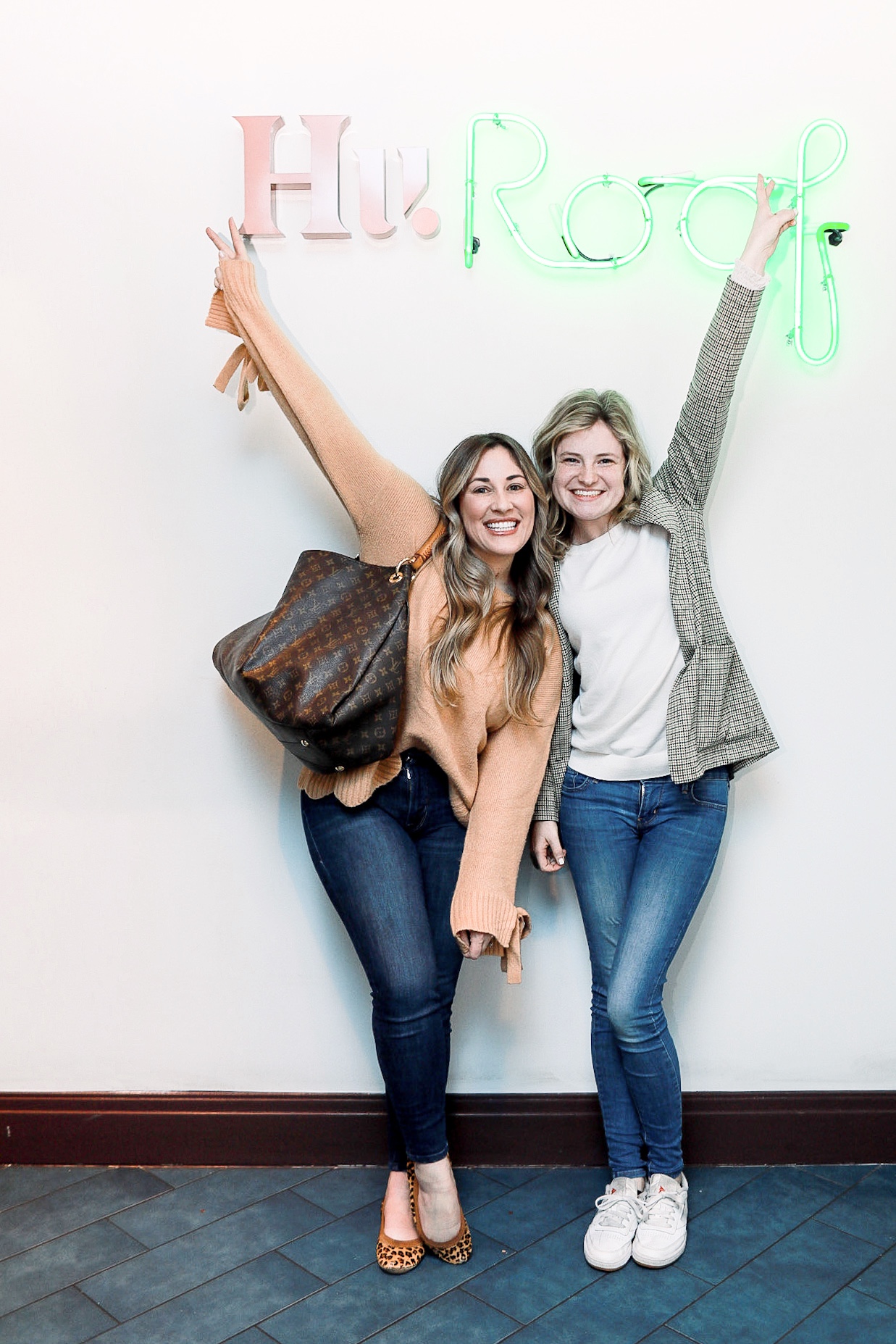 You might remember me first sharing about Hu Hotel in Memphis here and here last spring. Whenever I have friends coming in town looking for a great hotel to visit and have some rooftop drinks, I always recommend Hu. I've had a couple girls' nights here, but Matt and I have also visited the rooftop together, and he loved it! It is a great place for a staycation whether you're a local or from out of town.
Think of this Valentine's. I don't know about y'all, but I LOVE staycations! Dinner out at a nice restaurant in downtown Memphis, drinks on the rooftop bar at Hu and then sleeping in in their oversized and updated modern rooms. It's the perfect night out!
They have a great indoor bar on the roof that serves any drink you can think of. You can sit indoors if it's cool and have a great view of downtown Memphis and the bridge. Or you can venture outdoors and sit on one of their couches or chairs and have a drink while taking in the view on warmer nights.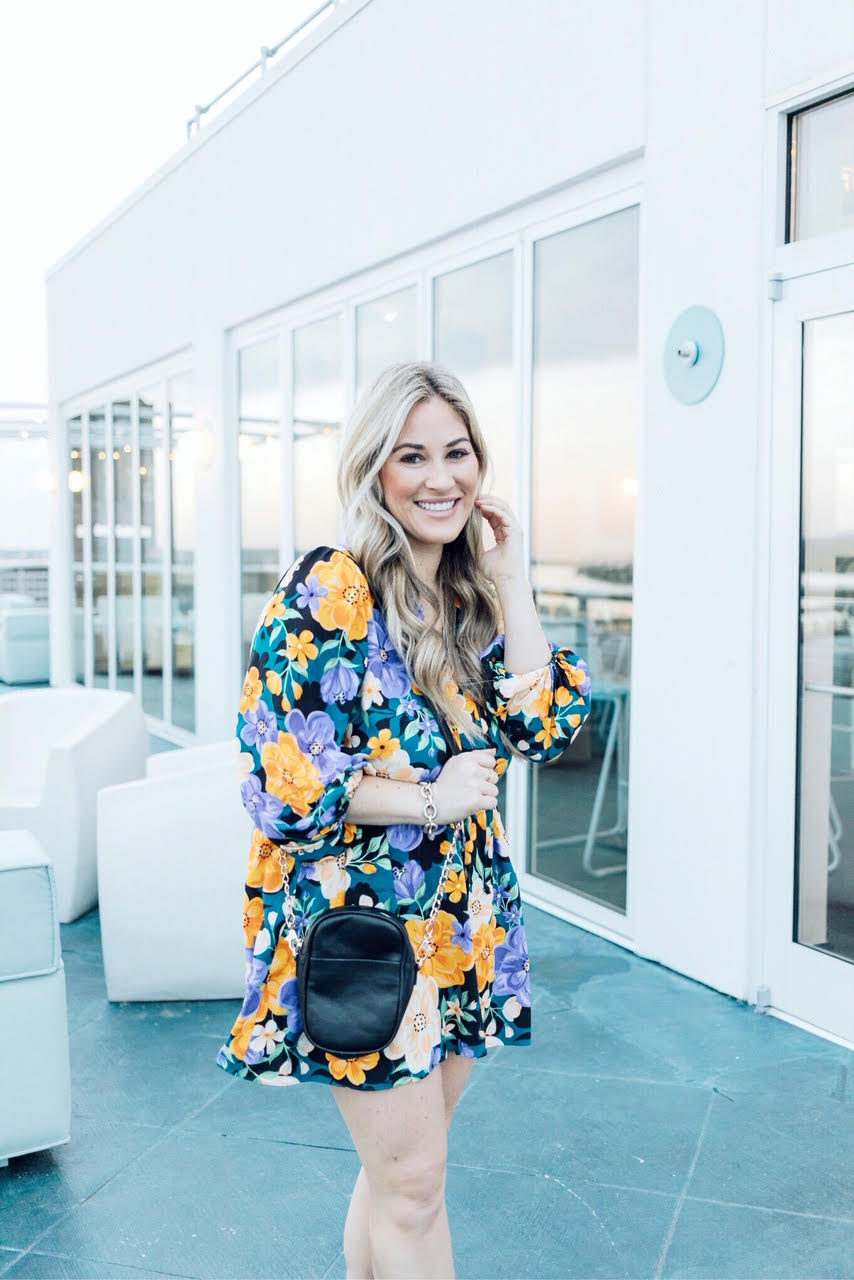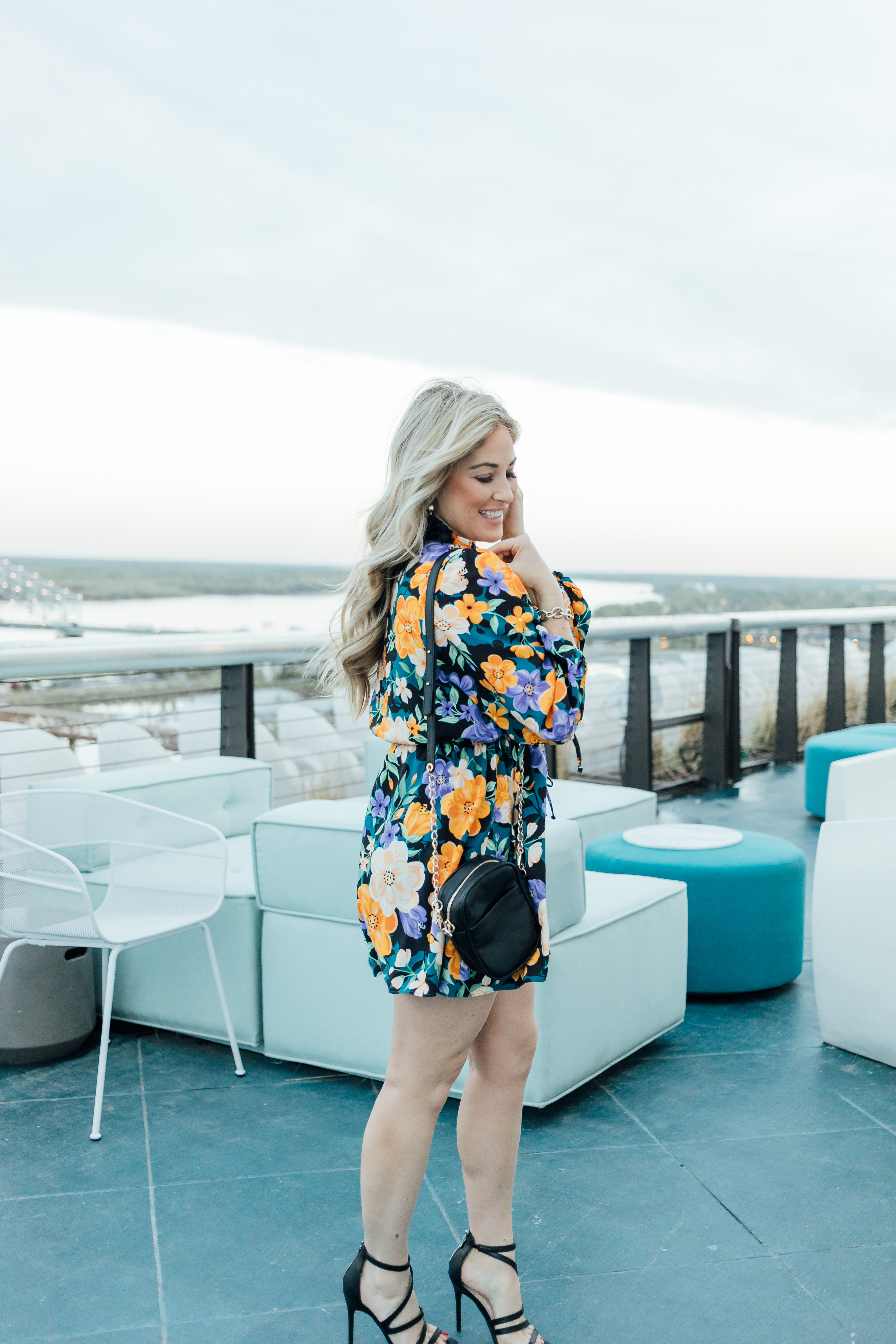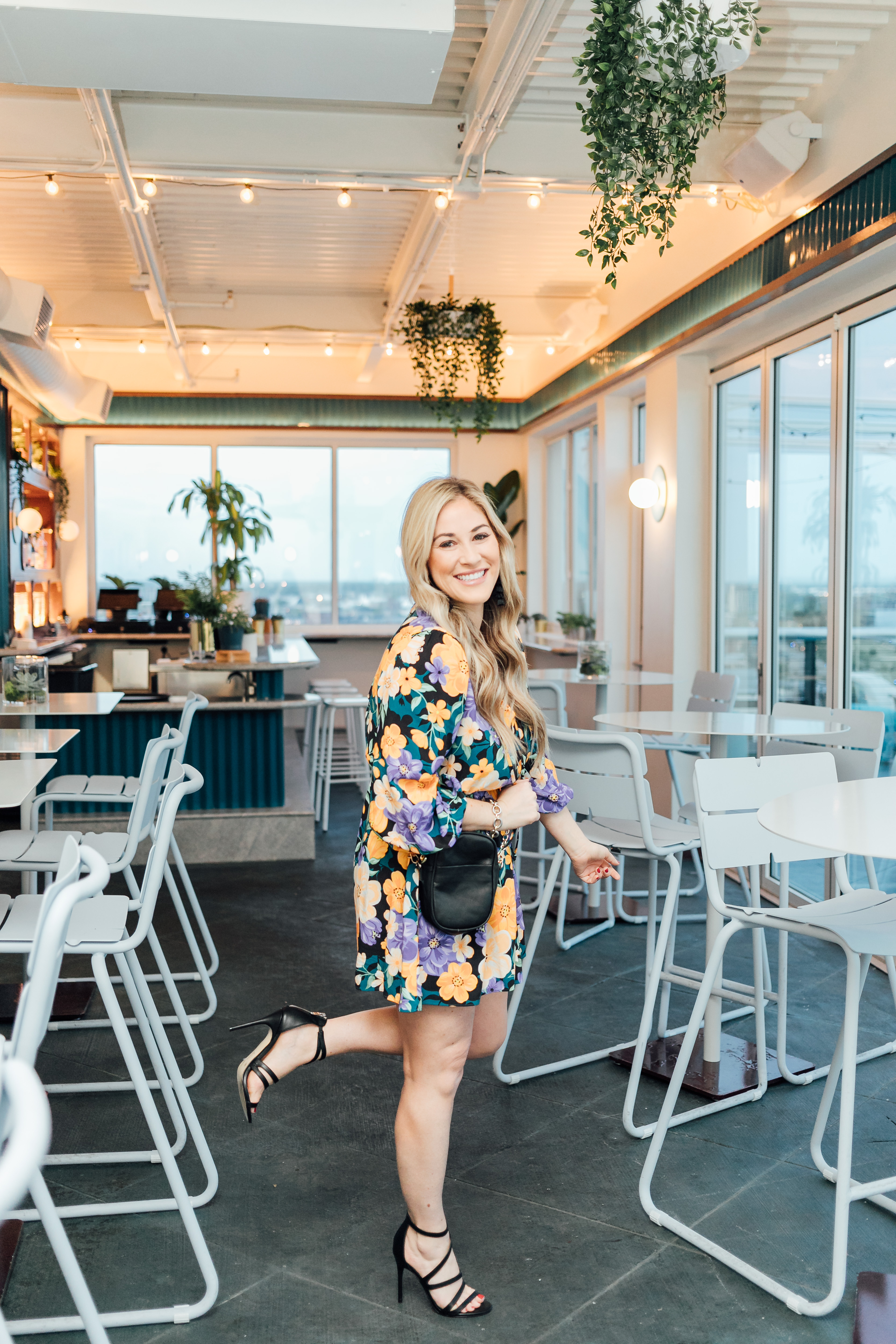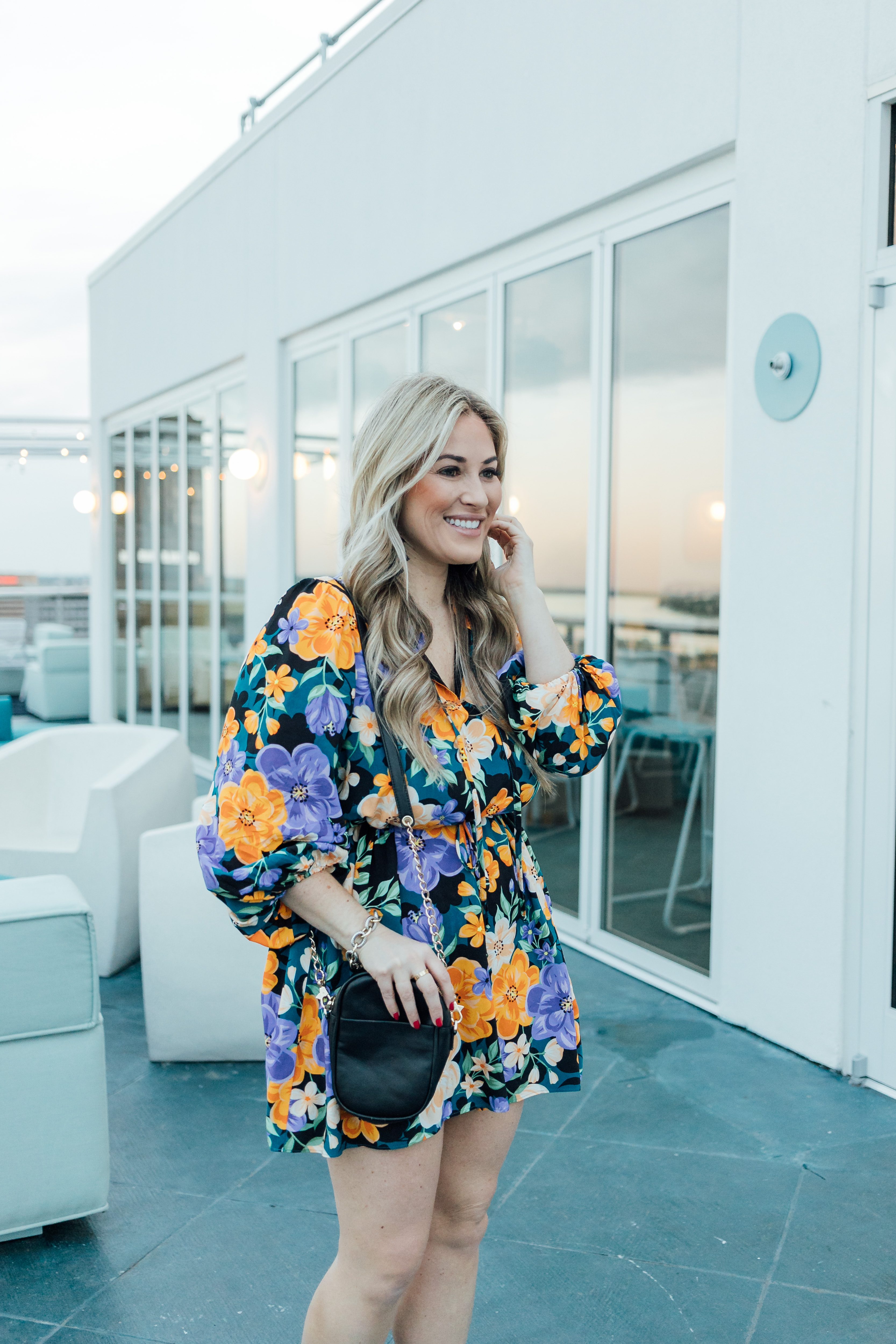 These last few rooftop pictures are from my visit to Hu's rooftop last spring. It was too dark outside to get pictures out there when we stayed a couple weekends ago, but you better believe we visited the rooftop bar. We had some Moscow mules (one of my favorites right now), and I chatted with friends all night. We had the best time just catching up and taking a break.
Whether you plan to go out or stay in for Valentine's Day, Hu Hotel is a great choice. They have a cute little cafe that has some amazing coffee and pastries. And they also have a diner with food that can't be beat! They have valet out front, large rooms and suites and great views of downtown Memphis.
A staycation is a great way to have the best of both worlds – getting out while still staying in and enjoying staying somewhere else. Think of it – no laundry to do, no dishes to do. Just relaxing together and spending time together. That's my favorite part of Valentine's Day – just getting out of your normal day to day environment and enjoying each other's company. What will you be doing for Valentine's Day? Do you enjoy staycations? Have you been to Hu's rooftop yet?