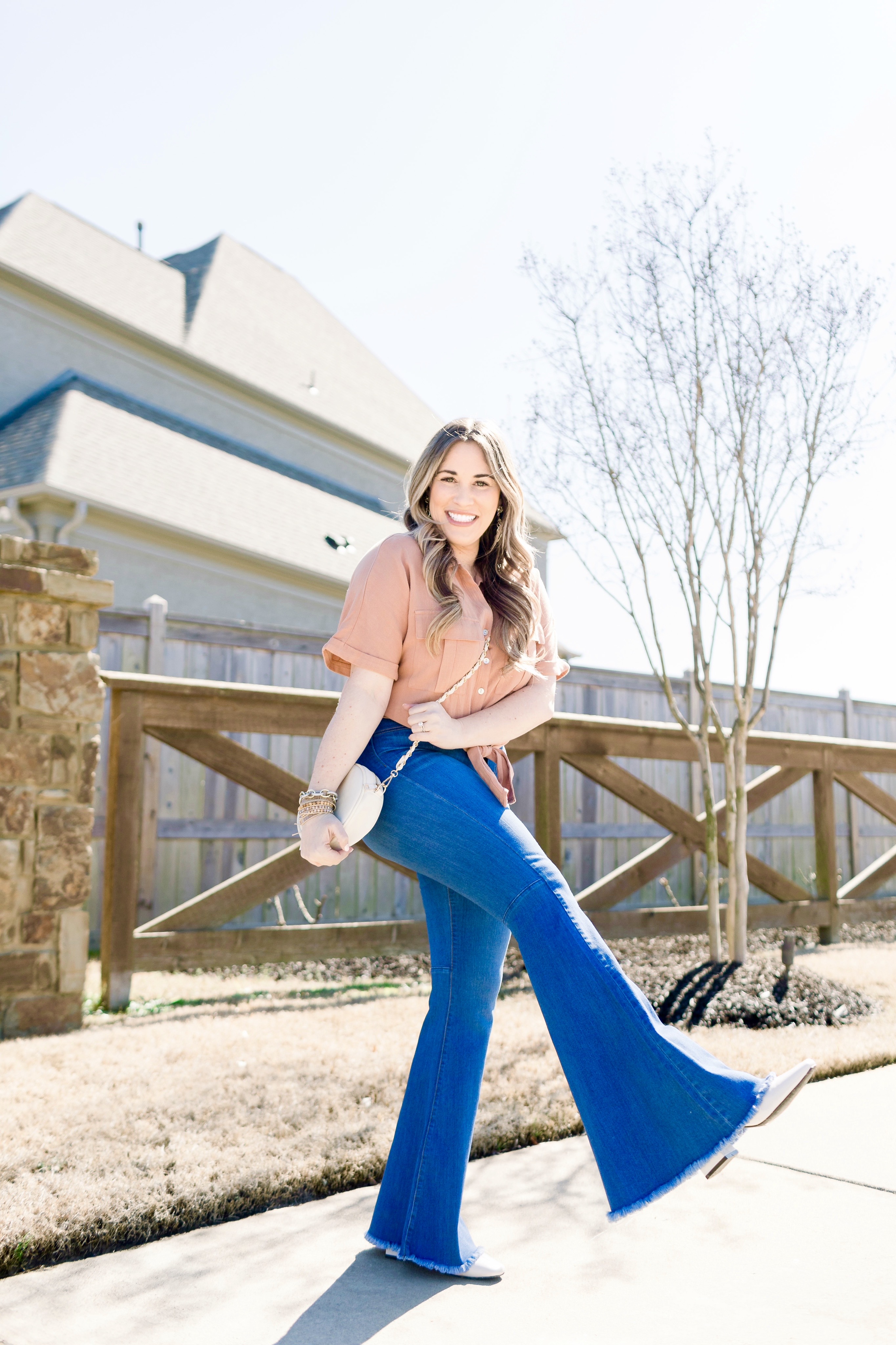 I'm not sure about y'all, but I just love a good girls' weekend! And March 6-8 we're having a good, old-fashioned girls' getaway/staycation right here in Memphis! My assistant, Noelle from A Graceful Little Life is coming up from Oklahoma, and she, my photographer, Mary Kate and myself are spending the weekend here in Memphis together all weekend. I am SO excited!
Something we cannot wait to check out is the Southern Womens Show that is coming to Memphis that weekend. It couldn't be better timing! I've been going since I was in high school, and I look forward to it every year! This event, meant specifically for women, is a great way to browse the newest fashions for spring from tons of boutiques, and find some of the cutest accessories and more for the season. But that's not all, they also have the best home decor, beauty products…and basically anything else you could want!
This adorable outfit is from one of the super cute boutiques that will actually have a booth at Southern Women's Show this year – The Refinery! My bell bottoms, top and white boots are from there. I'm so excited to check out everything they will have at their booth at the show! They are always looking for fun, unique and trendy pieces, and the owner Jessica is super sweet! Make sure you find their booth when you head to Southern Women's Show next weekend!
The Southern Womens Show Memphis is the perfect time to get together with your girlfriends, mom, sisters and have a relaxing day shopping around! And I have got an exclusive discount code just for y'all! You can head over to this link right here and use my code: LAURA to get $4 off your ticket which brings your ticket down to just $6! That's a deal you can't beat! And I promise you will have the best fun filled girls' weekend!
I am teaming up with Southern Womens Show to also give away 2 VIP packages! This package includes a 3-day VIP lanyard, $10 in show bucks (which can be used just like cash at the show!), a Southern Women's Show reusable tote bag, a voucher for a glass of wine, plus lots of exclusive discounts! Head on over to my Instagram to find out how to win this coming Sunday!
If you're coming to the Southern Womens Show Memphis, come and find us and say hello! We hope we see you there! I'll be there with my friends and probably my mom and sister too. We usually make it a tradition every year! Have you ever been to the Southern Women's Show? What are your favorite things to shop for at the show?