This blog post is sponsored by Waterl<ss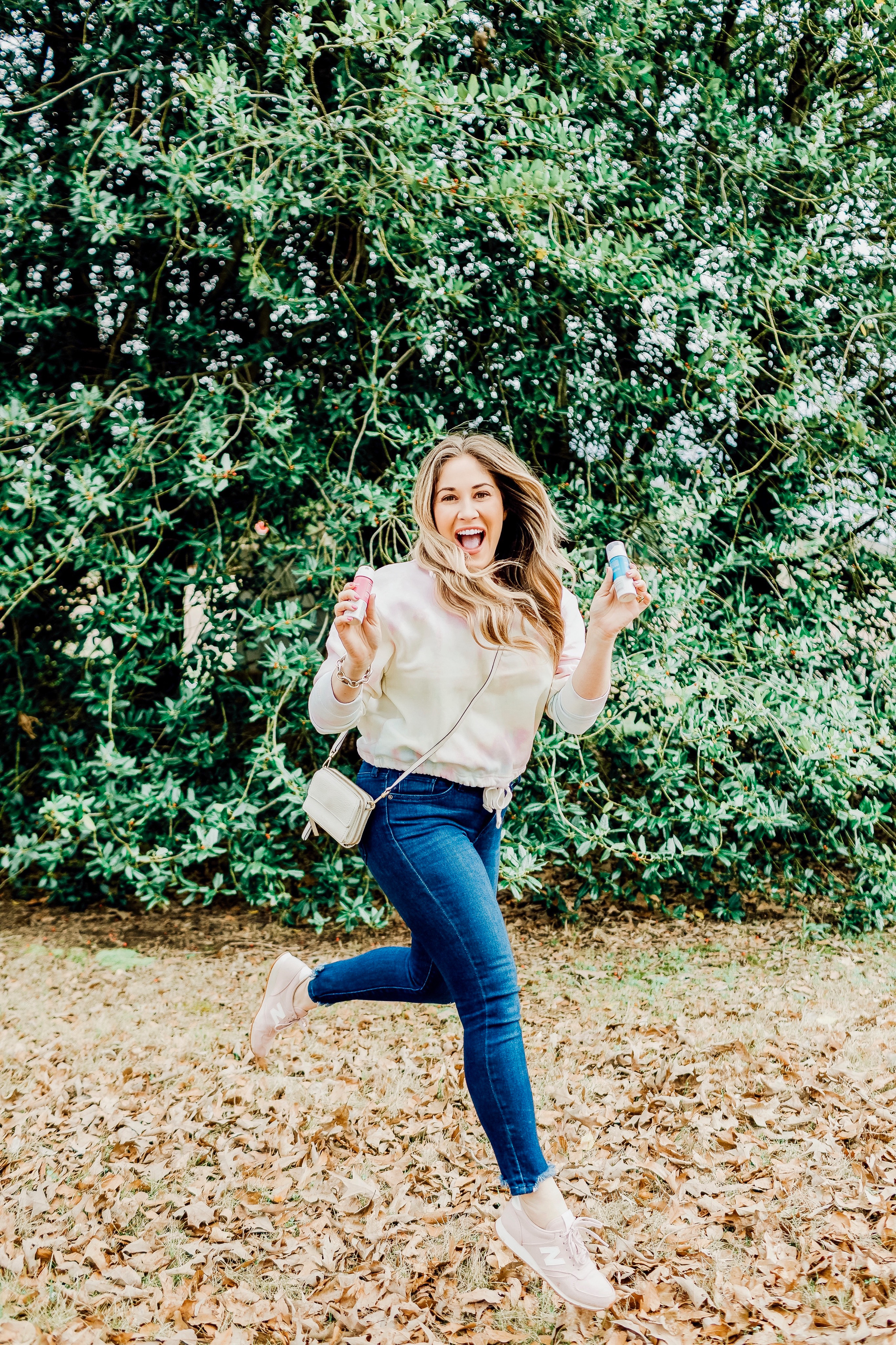 This post could not come at a better time, y'all…am I right? I'm still trying to sort out how it is possible that even though most of us are quarantined at home, our lives feel more hectic than ever? Hectic lives mean I don't have time to wash my hair, y'all. #noshame
We're all busy trying to ensure our kids are still educated, our houses are stocked with the things we need so we can avoid going out in public and staying safe and, for some of us, still trying to figure out how to work a full-time job from home. Life is just…different and a bit hectic right now.
I've had long hair pretty much my entire life and right now, I just don't have the time to wash, dry and style my hair every single day. So, if you're like me, today, I'm sharing 5 ways to help you wash your hair less.
How to Wash your Hair Less Often:
#1: Get the right products
First things first, you need the right products! My favorites right now are these Waterl<ss products. They were born in Cape Town, South Africa during a water crisis in 2018 to help women with all hair types have better, non-wash day hair without a drop of water. I'm using the No Residue Dry Shampoo and Instant Moisture Dry Conditioner! These products are super helpful when you're avoid a full-on wash day and they work wonders, y'all! They're available online at Target.
#2: Wash twice
When you're in the shower, wash your hair first to get out any dirt, oils or built-up products. Then, the second wash is to really make sure your scalp is clean and fresh. On that second wash, really make sure you get in there and massage your scalp. After you've shampooed really well, rinse it all out thoroughly.
#3: Don't skimp or skip the conditioner
For some time now, there is a huge misconception that you shouldn't condition your hair. But don't listen to a word anyone says about this! It's just not true. Your hair needs the nutrients and moisture that conditioner provides! I will say that conditioner is best when used from mid-shaft to ends, using only a little at the roots.
#4: Brush your hair
If you're anything like me, I have the worst time remembering to brush my hair after it's completely styled. Brushing may seem super taboo and counterproductive but actually, brushing helps to distribute all those natural oils from your roots all the way to your ends where your hair is often dryer. If you distribute those oils, and get them away from your roots, your hair will not only look cleaner, it will feel it too!
#5: Use dry shampoo
For us modern mamas, dry shampoo is a staple in our mom tool kits, am I right? It's literally like the holy grail of all hair products for busy moms. My brand of choice is now Waterl<ss because it WORKS! I'm not sure about you, but for me, my hair is sorely in need of dry shampoo. When you feel like your hair is just too oily, a few sprays of the good stuff will give you the refresh and re-volumizing your hair needs!