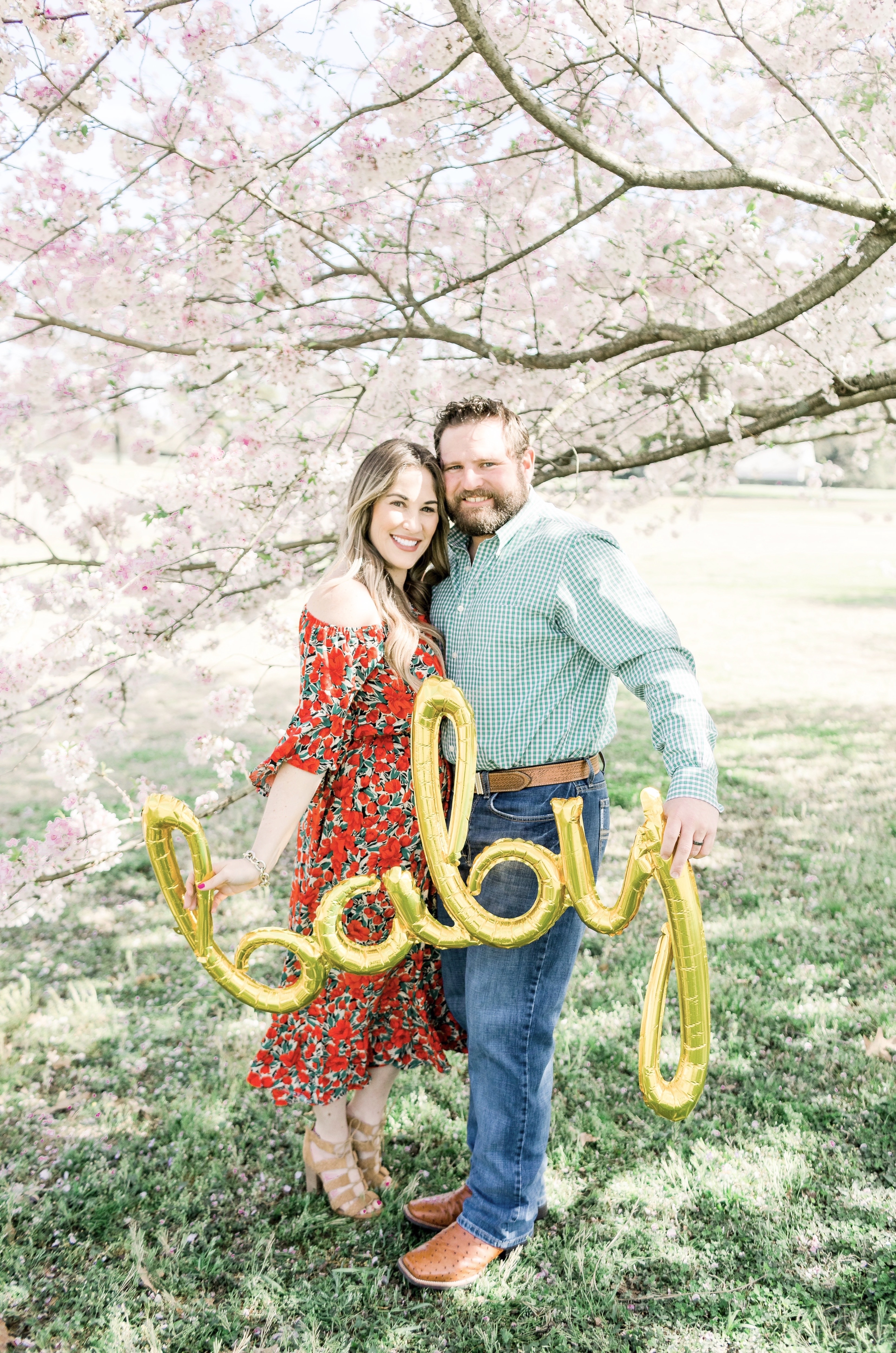 SHOP OUR SPRING LOOKS:

Happy Tuesday! If you didn't see my Instagram post last weekend, well… surprise!!! Matt and I are adding to our family this fall! I cannot believe we will have 3 little ones come this fall. We are so excited and feel so blessed right now!
I'll share more about all things pregnancy soon, but for now I wanted to share a few of these pictures we took to announce our pregnancy. With everything that is going on right now, we didn't get to have a big party reveal like we had been planning, but we were happy to have these sweet pictures to document our news and share with friends and family. =)
Is it just me or are pictures, letters and just each day to day moment even MORE special right now than ever? I feel like it is the best way to stay connected, live in the moment and just enjoy and share in every moment with those special to you. = )
For our pictures, we decided to snap them off the side of the road at Memphis Botanic Garden pretty last minute over a month ago. I luckily had just ordered this pretty off-the-shoulder floral dress from Pink Blush (they carry each item in maternity and non-maternity!), and these spring florals coordinated perfectly with a shirt that Matt already had in his closet. We pulled off the side of the road, snapped a few pics under the pretty cherry trees in about 10 minutes and then drove home to cook dinner.
While we were there getting a few pictures, we had no less than 10 people honk at us. I didn't know what was going on. I even went to go check and make sure I was pulled all the way off the street and not blocking people. I wasn't, and I couldn't figure it out! Finally someone rolled down there window and yelled congratulations! That's when I realized people were honking at us to congratulate us. With everything going on right now, I think people were genuinely excited to see some good news. I immediately teared up and really starting thinking about just how blessed we are and how you can easily always see the good if you look for it.
What are some of the ways you've found good around you lately?
SHOP SOME OF MY FAVORITE SPRING FLORALS: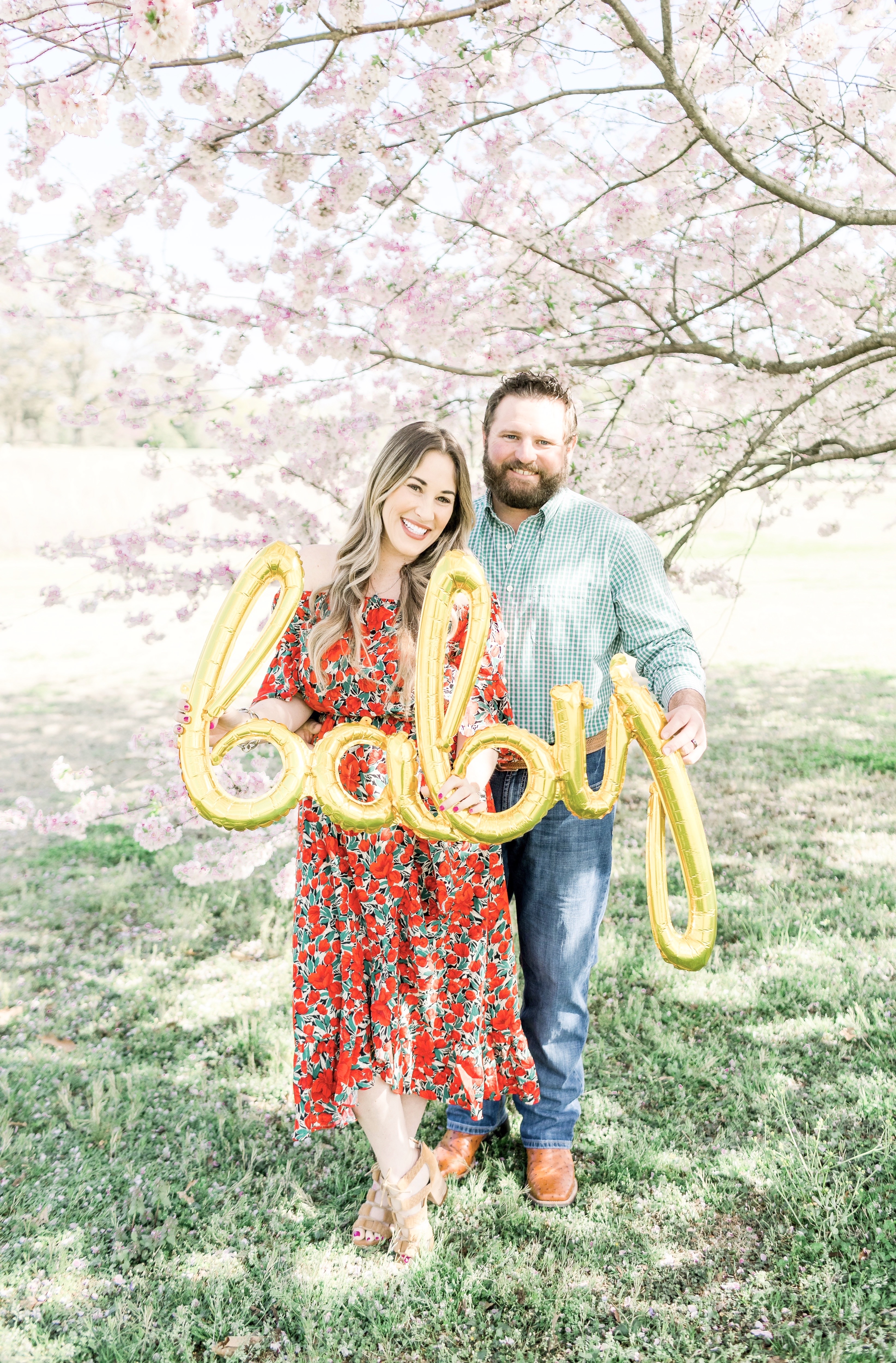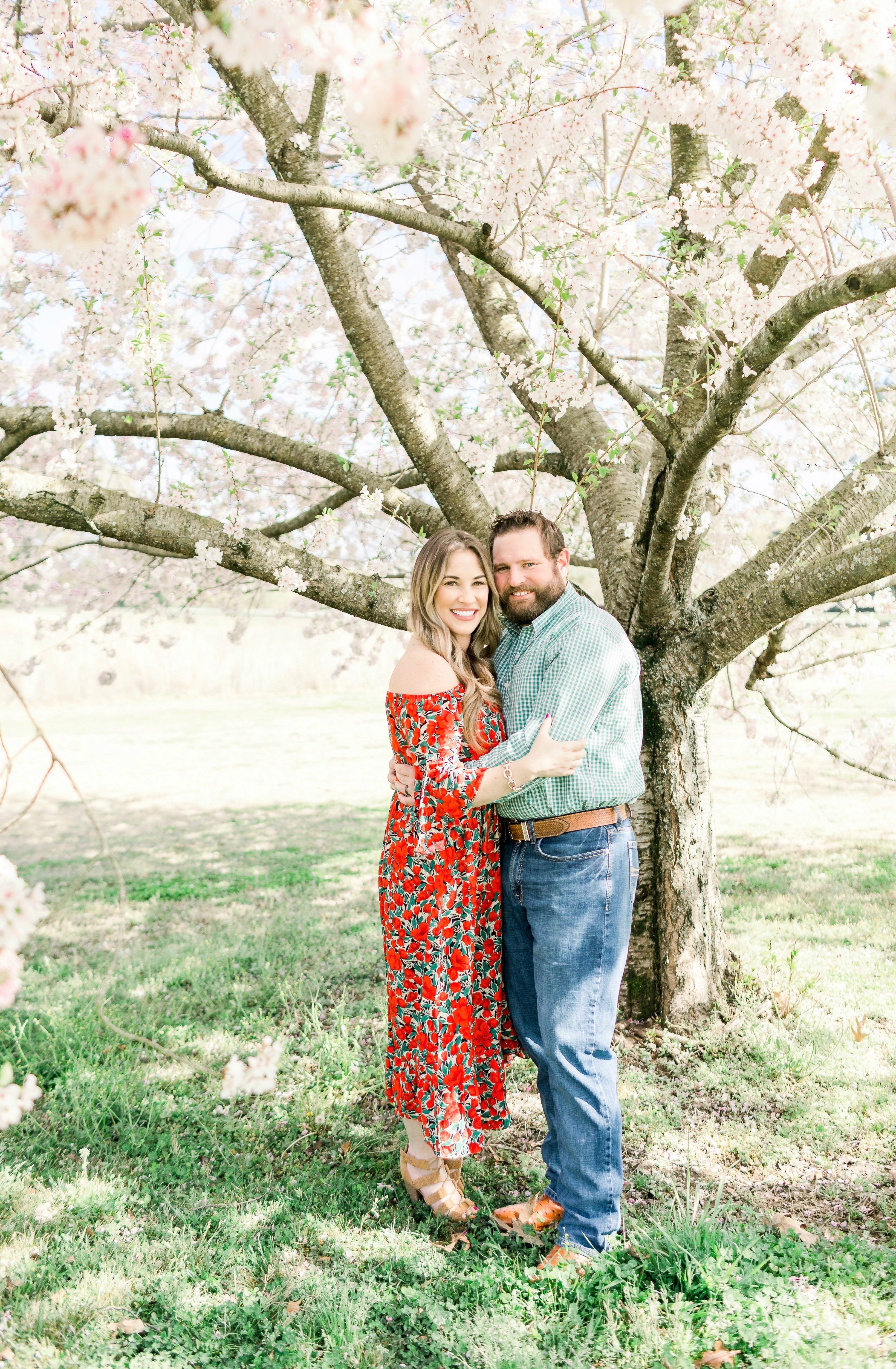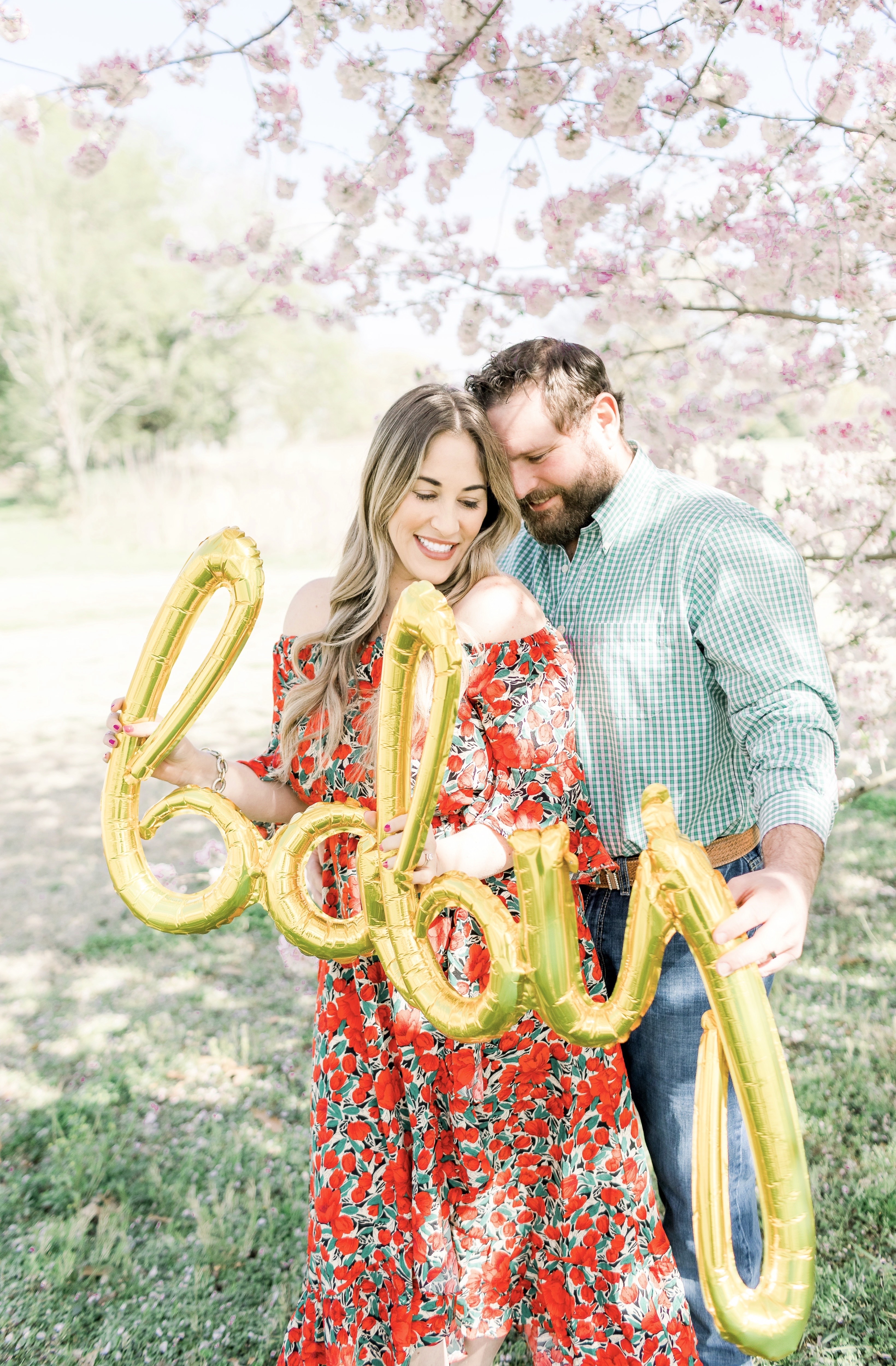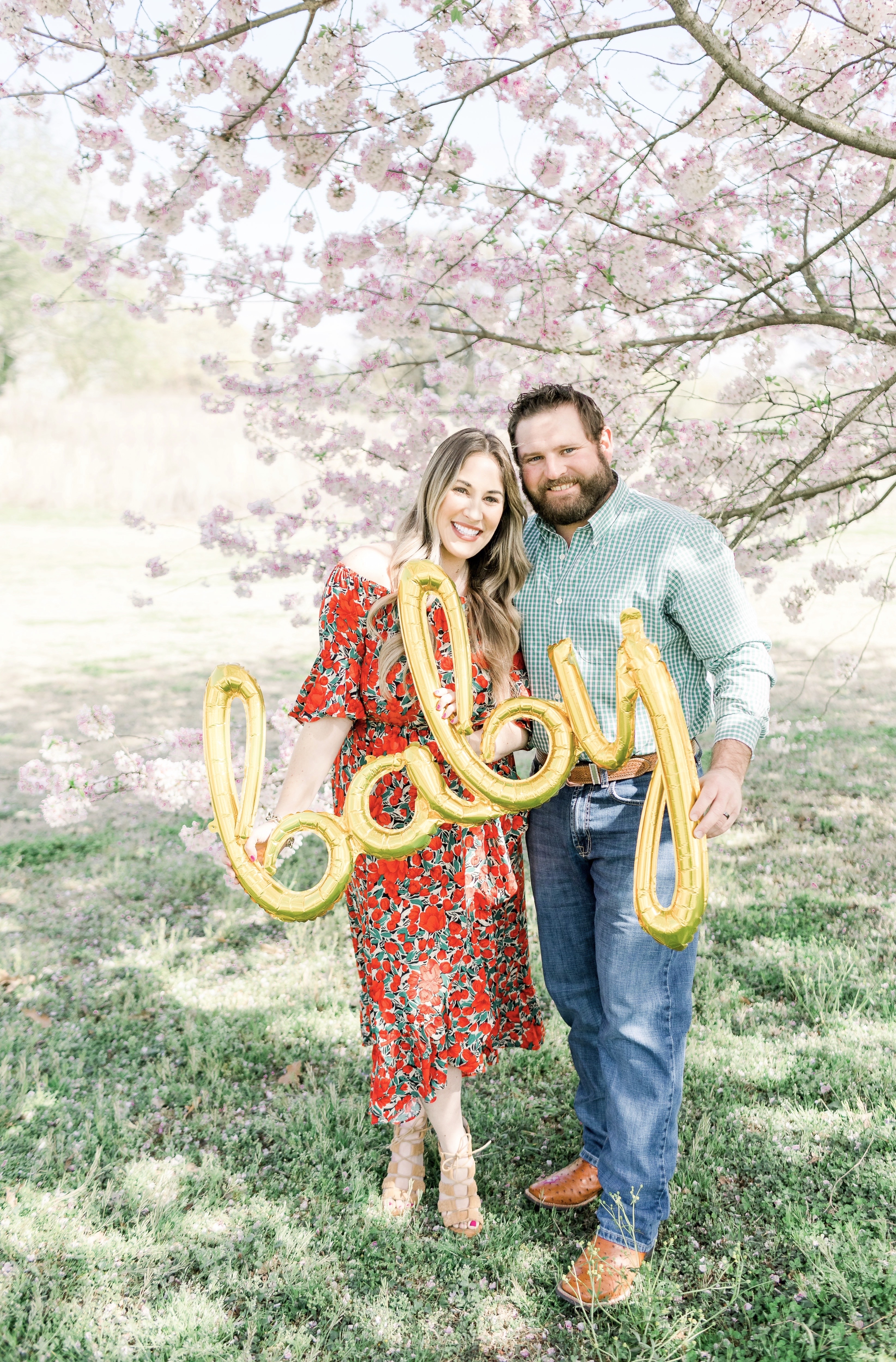 FLORALS
Walking in Memphis in High Heels | The Fashion Canvas
~~~
The featured bloggers are The Fashionable Late Blonde and Doused in Pink
because we loved their White Denim from last week's linkup!
Add your link below and make sure to follow the theme for your chance to be featured on our blogs.

You are invited to the Inlinkz link party!