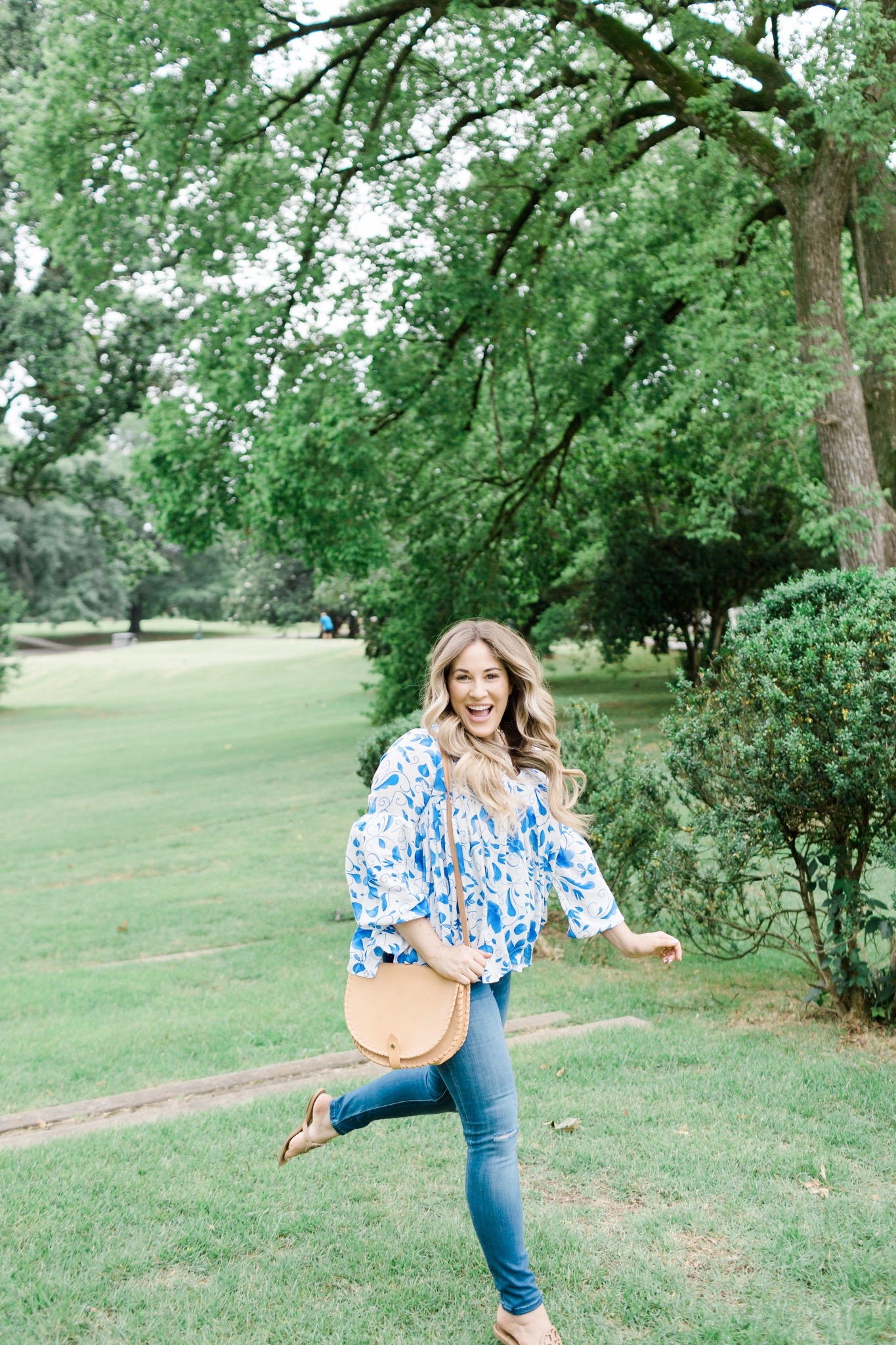 Now that some states are opening up and people are starting to venture out a bit, I wanted to share my favorite parks in Memphis for your next family picnic. Make sure to scroll down for my recommendations!
We went to Overton Park a couple weeks ago, and there was practically no one else there. I think I saw 3 other people. It was so nice to have the park to ourselves with plenty of room to run around, explore, go for a walk, and have a picnic!
Just pack a blanket or some chairs so you don't have to worry about sitting down on a park bench or picnic table and trying to disinfect it where you can. It's a great way to get outdoors, have some family time together and enjoy the beautiful weather all at once.
Top 5 Best Parks in Memphis TN:
This is hands down my favorite park in Memphis. It is 4,500 acres of trees, playgrounds, a lake, zip lining, buffalo, bike trails, dog parks, horseback riding and more. It has grown so much over the years and really has something to offer for everyone. I went there weekly for several years even before I had kids of my own. It's great for a walk or run and to enjoy the weather.
Overton Park is 342 acres of park right in the heart of Memphis. There are bike paths, paved running tails, dirt running trails, a playground, a golf course and even gardens and a veterans plaza. It is also within walking distance to Levitt Shell, Brooks Museum of Art and the Memphis Zoo.
Beale Street Landing is a dock, park and event facility all rolled into one. They have a restaurant inside and a misting park outside. You can ride the riverboat, drink, eat, play and do most anything here overlooking The Mississippi River.
This 30 acre park is on The Mississippi River also and is perfect for cycling, running, roller blading, walking and picnicking. Enjoy beautiful views of the river here and enjoy the sunset while having a picnic along the river.
Technically right outside of Memphis in Millington, this park is almost 13,000 acres. You can camp, kayak, canoe, paddle board, grill out, play frisbee golf, go biking, fishing, hiking or even horseback riding. They really have it all here.
What about you? What are some of your favorite parks? Do you love getting outdoors this time of year? Let me know in a comment below!