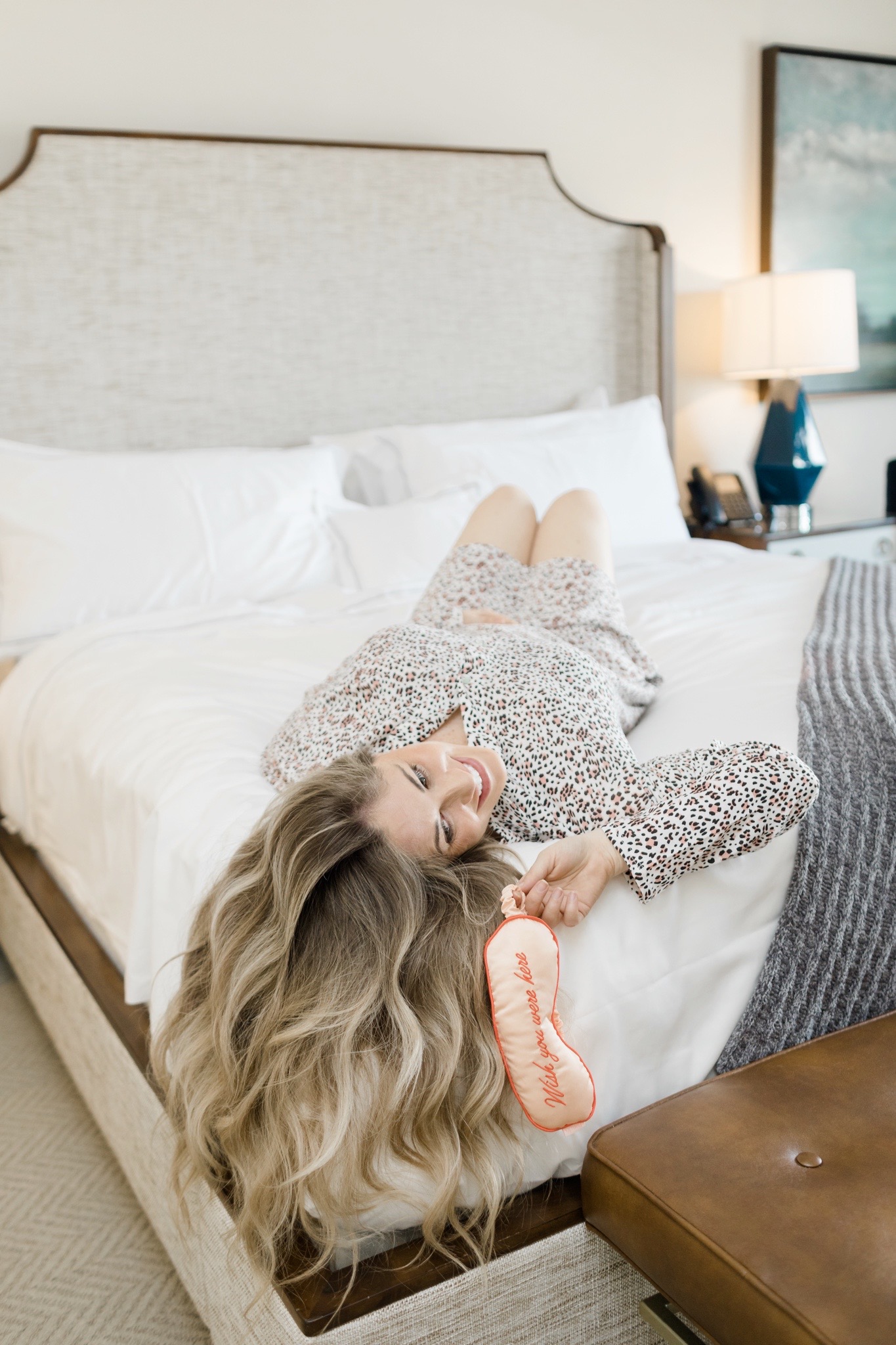 A couple weeks ago, Matt and I finally ventured out about an hour from our house for a little weekend getaway. We had not had a getaway that was just the 2 of us since our honeymoon, so it was nice! We drove to Oxford, Mississippi. It is such a short drive from the house, but it is such a pretty spot with lots things to do.
Visit Rowan Oak. They are currently closed to tours right now, but you can still walk around outside the property and view the gorgeous house and property around this historic site. The view with all those trees is just stunning!
Go for a hike. Right by Rowan Oak, there is Bailey Woods Trail. We went for a nice hike down the paved trail, through the woods, and then around Oxford, and it was so nice. We only saw 2 other people, and it was so great just getting outside in the fresh air.
Visit the Ole Miss campus. We actually packed a lunch and had a picnic outside on Matt's tailgate on campus. It is shaded with lots of magnolia trees, and it was the perfect weather for a picnic.
Shop home decor at Stash. You have to wear a mask to shop any of the stores in Oxford, so we packed ours with us as we visited the square. This is a small home decor store, and there is one in Memphis too. They had so many great pieces, and Matt added a nice leather chair to his list. We were the only ones in the store, so it was super nice too. = )
Shop women's clothing at Village Tailor and Hemline. These are a couple of my favorite boutiques in the area. I didn't stop by Village Tailor this time, but they are both on the top of my list. I picked up a cute top at Hemline and can't wait to visit next time when I don't have to size up haha!
Shop men's clothing at Hinton & Hinton. They also carry women's clothing, but this is one of Matt's favorite stores in Oxford. They have such a huge variety of shoes, clothing, watches, wallets, bags, pretty much anything you can think of!
Shop baby clothing at Neilson's. They also carry men's and women's clothing. Matt picked up some shorts and some shirts here, but they are my favorite for baby and kids clothing because they carry the best brands!
Pick up a t-go order from McEwan's. We have one in Memphis too, so McEwan's is always a favorite. They are also open for dining inside and space out each table. The sesame encrusted salmon for an appetizer and seabass for an entree is so good!
Grab a drink at Library. They are open, but the bar seating is closed. All tables are spread out, and they have seating that overlooks the street with a patio like feel. All the staff wears masks. I got some pineapple juice, and it was nice to sit and get some fresh air on such a pretty day!
Stay at Chancellor's House. This was my second time to stay at Chancellor's House over the last couple years, and it is still my favorite! It has such a gorgeous, grand lobby, roomy suites and rooms, and a soaking tub that overlooks the bedroom. All of the dining is closed inside the hotel still, but they are open for overnight stays if you're looking to get away!
We had the best stay that weekend, and I still think it was one of my favorite trips this year. The weather was just perfect, and after 9 months of not having a getaway with just the two of it, it was long overdue and So nice! Oxford is perfect for a quick getaway or a nice little staycation. Just be sure to check any new updates regarding openings and mask requirements. I loved that they required masks in the stores, and we felt very safe with most places we went being fairly empty. What are some of your favorite places to visit in Oxford?