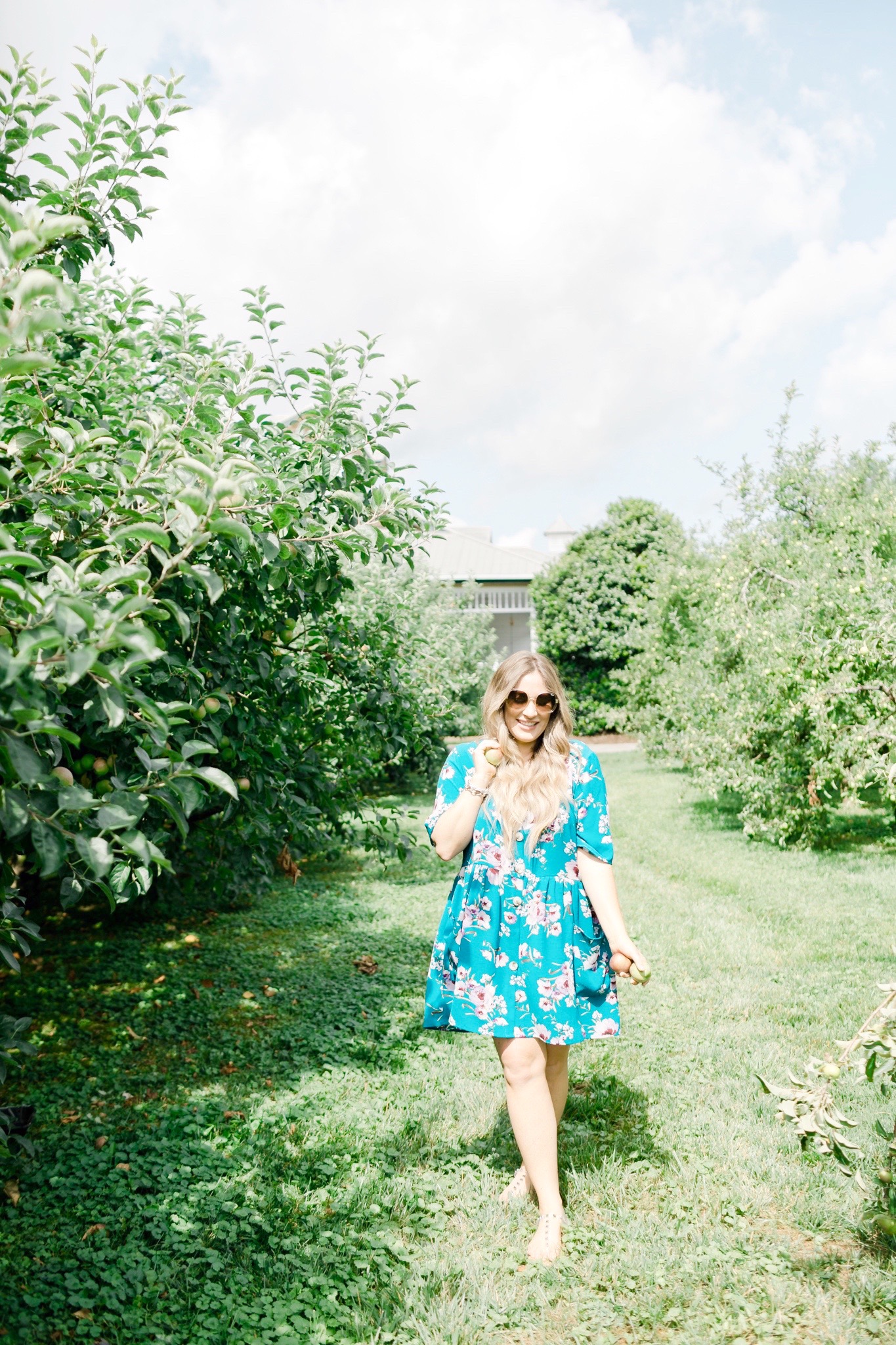 SHOP MY FLORAL DRESS LOOK:

I have a HUGE announcement for y'all today! After over a year of talking about this, and even more time on my heart, Matt and I have officially made the decision for me to go into BLOGGING FULL TIME !!
This is something that I've worked so hard for. I've worked 2 full-time jobs for the last 8 years, and I am so proud that we are finally in a place where we can make this happen.
My official last day at Helena was June 30, and I will greatly miss all my friends there who have become more like family over the last 12 years. Helena is where I met my husband, the company that gave me so many opportunities, the help complete not just one degree, but also my MBA.
I have loved my time at Helena but after I had Leighton, I just felt like God had changed my heart and made my priorities a lot clearer. When I married Matt, we knew blogging full time was something we both wanted. I loved my career, but shifting my priorities to be defined more as a wife, mama, and step-mom means more to me than anything else, and I feel blessed to be able to finally do that.
I cannot wait to be able to take the kids to school, pick them up from school, be there for every field trip or class party and everything in between. I want to thank Y'ALL so much for being here with me for the last 8 years and supporting me and my business. To thank y'all, I am doing a fun little $100 Amazon gift card giveaway too! Head over to THIS Instagram post to find out how to enter!