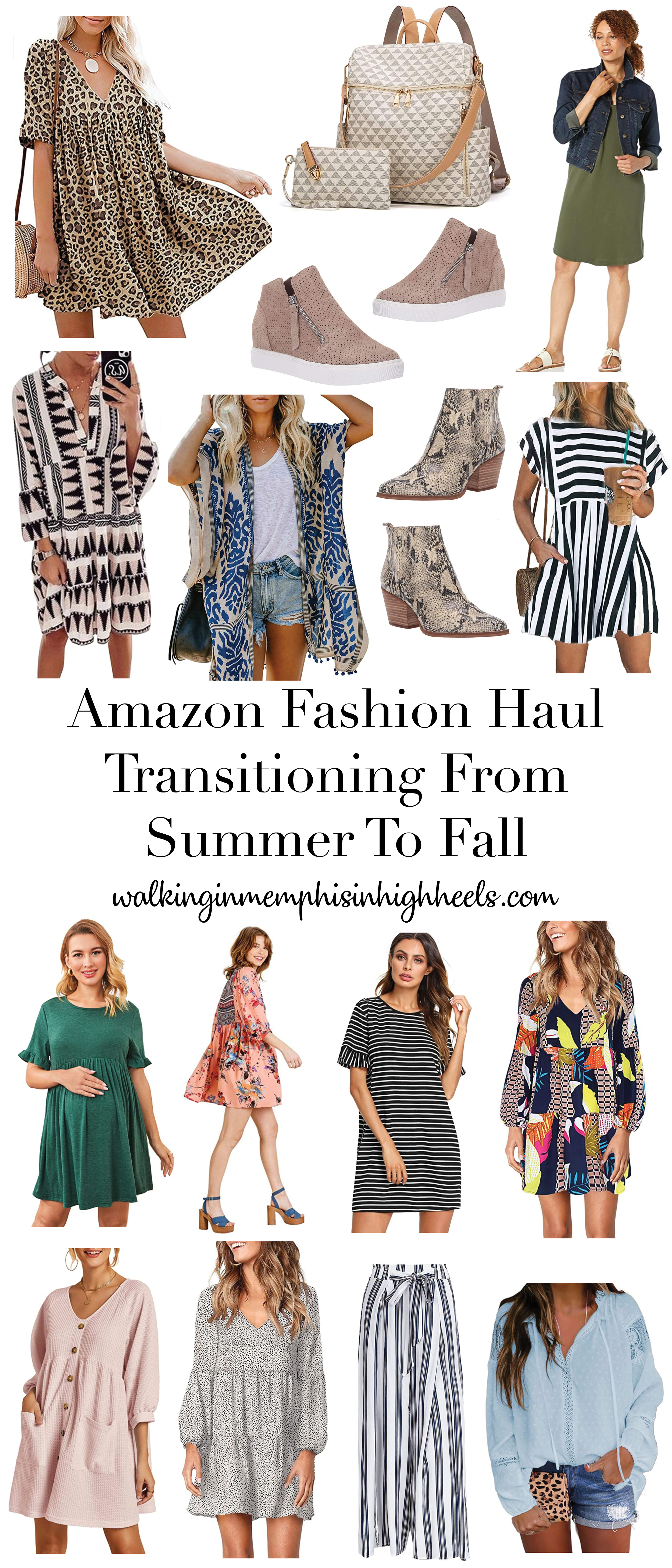 SHOP THIS SUMMER TO FALL AMAZON FASHION HAUL:

Happy Friday! We're still barely hanging onto August and summer, but fall will be here before we know it! It may still be sweltering and humid outside right now, but it's the perfect time to start thinking about slowly transitioning your wardrobe to fall. Take a look at all the cute pieces I have included in my Amazon fashion haul!
Add some booties, a jacket, lightweight vest or even a pretty scarf or 3/4 sleeved dress in a pretty fall color. And with prime shipping and great prices, Amazon is always a quick go-to for me.
I am sharing some of my favorites in today's Amazon fashion haul to take you from summer to fall, and it's looking like a ton of dresses! They are just so easy to swap from sandals to ankle boots and layer with, and then your dress doubles as the perfect summer piece or fall transitional piece. Think animal prints, stripes, fall colors or even summer colors but in thicker knit or henley-like material. It's that easy! This new dress above that I recently bought last week is hands down my favorite so far.
Which pieces are your favorite from this Amazon haul? Let me know in a comment below!