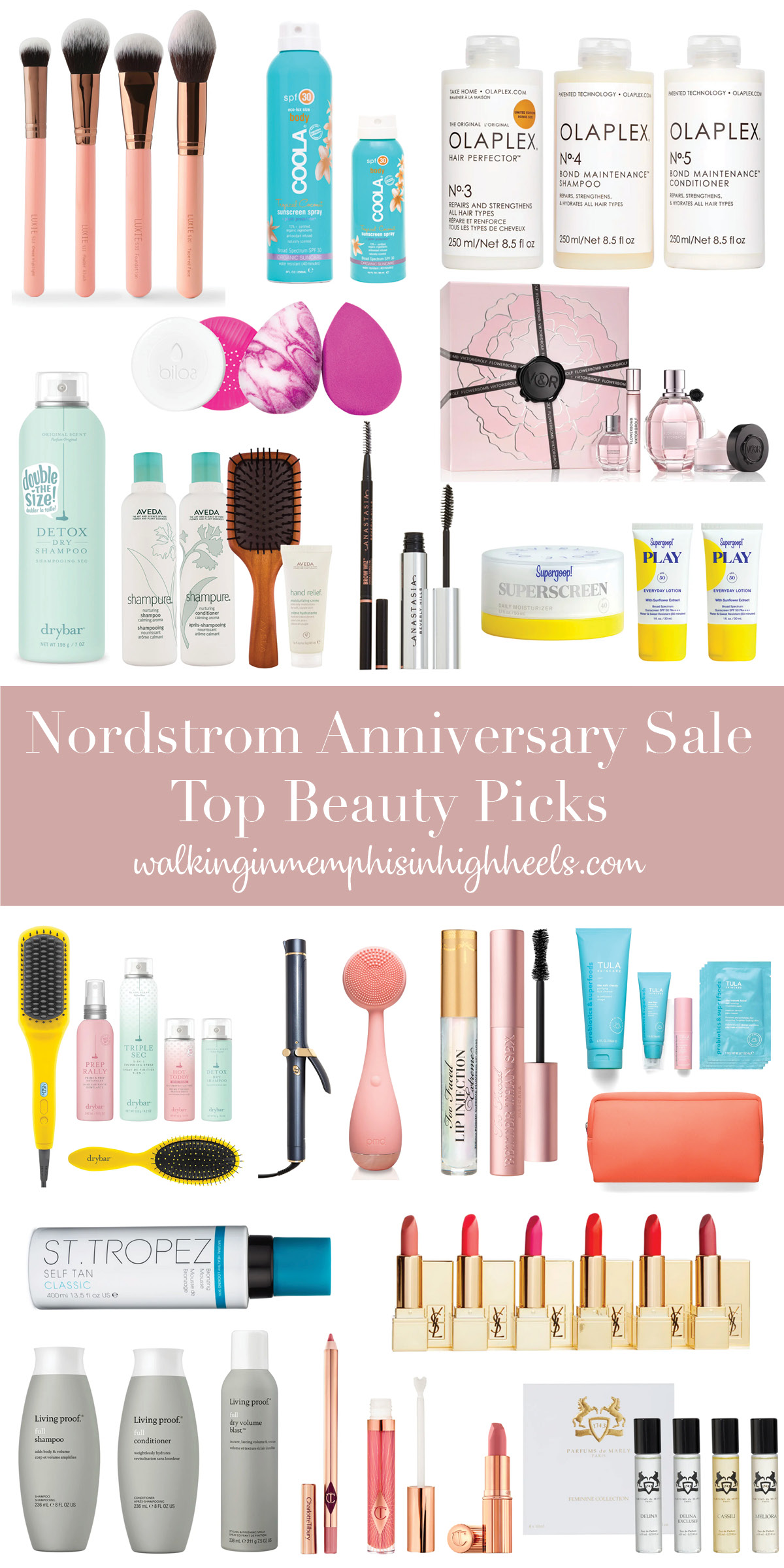 Happy Monday! Can y'all believe it's August?! It seems so crazy to me that it's August already. Leighton will be going off to Kindergarten this month, and it's finally Nordstrom Anniversary Sale month!!
If y'all missed the preview of the sale, you can find that right here! You can also check out my last Nordstrom post where I go over some tips on shopping the sale. In that post you can check out my top picks for shoes that will be on sale during this event. There is a great lineup of products that will be on sale this year!
Today, I'm sharing my top beauty, hair and skincare picks from the sale. What are y'all looking forward to most during the Nordstrom Anniversary Sale? Let me know in a comment below!