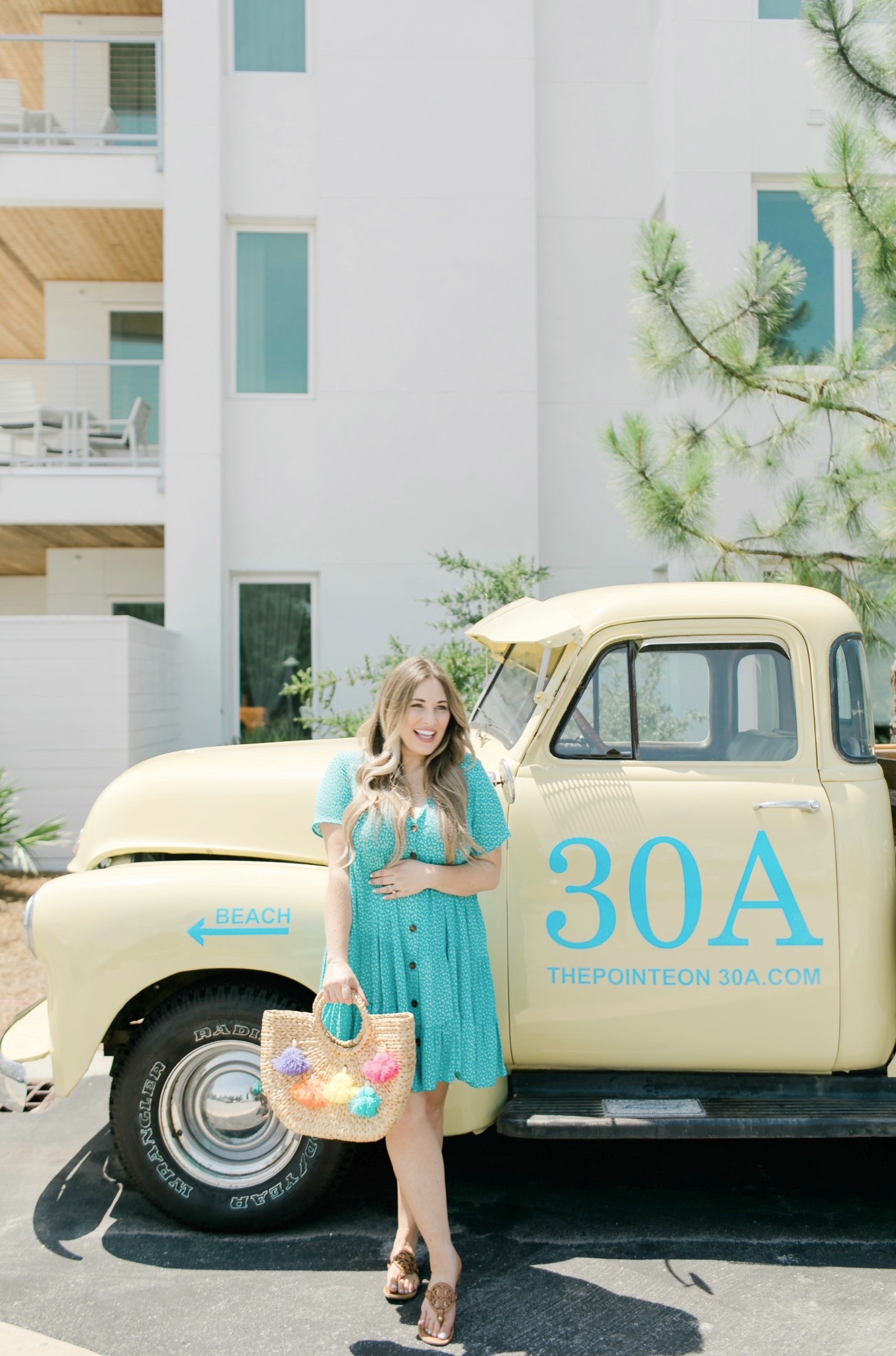 We FINALLY took our first family trip as a family of 4 this summer, and we had such a great time! We stayed at The Pointe on 30A at Inlet Beach, and it was just beautiful there! This was mine and Leighton's second time to stay at The Pointe, and I just love the location, the beautiful beaches and the spacious condo!
The Pointe on 30A is only a 7 hour drive, so it was an easy, quick drive with the girls. We had 4 days in Florida, and it was the perfect amount of time. What we loved about staying in this condo is that it is SO roomy! It had 3 bedrooms, 3 full baths, a full kitchen and 3 balconies. And since we had a full kitchen, it was perfect for us to shop for groceries and cook each day. That is always SO much easier with the kids!
The girls had so much room to just run around and play, sit out on the balcony with us while they ate popsicles and swim at the condo's pool. And speaking of their pool, it is one of my favorites. The outer side of the pool is shallow and perfect for younger kids to wade or swim in. It was the perfect depth for them, and I felt comfortable letting them play right there beside us while we supervised. They also had a hot tub, lounge chairs and cabanas throughout the pool area.
The pool was and hot tub were right outside the condo. There is lots of great shopping and restaurants just right down the street, including Big Bad Breakfast next-door. And the beach is just a short walk or bicycle ride across the street. We ended up going to pool most days because it was so much easier and more convenient with the kids, and the beach was a little crowded. It was the perfect family vacation, and we can't wait to make it a yearly trip! If you're looking for a last minute relaxing, family friendly beach trip before the kids start school, make sure you check out The Pointe on 30A.
What about you? Have you taken a family vacation this summer?