This post on how to boost your immune system during pregnancy is sponsored by Upspring, but all opinions are 100% my own. Thanks for helping me to support the brands I love.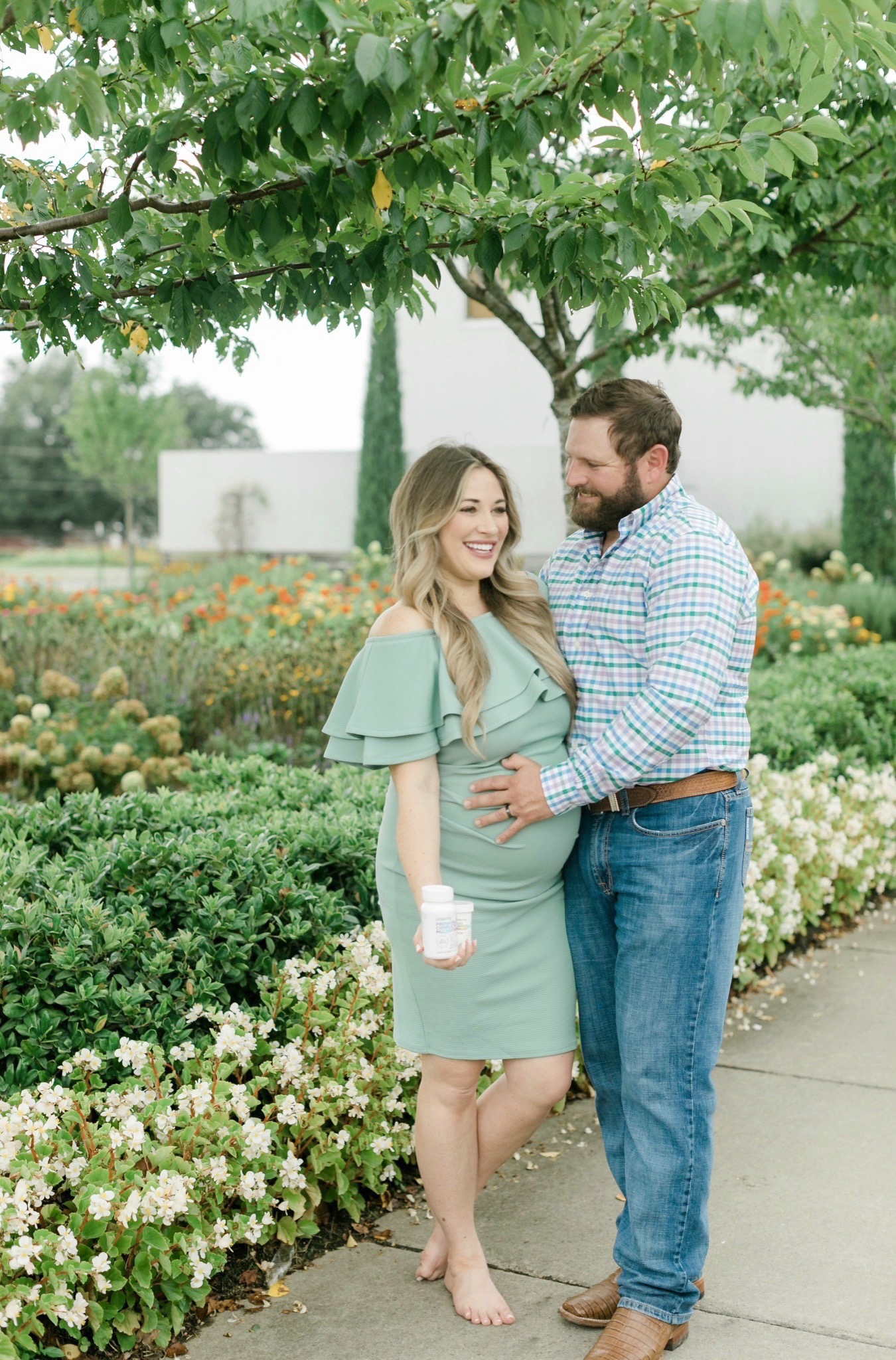 With Coronavirus still raging across the country, flu season quickly upon us, AND being pregnant, there is no better time to think about boosting my immune system.
There are so many ways to boost your immune system during pregnancy. And pregnancy is such an important time to boost your immune system. When you give birth, your baby will rely on your immune system to stay healthy. Today, I wanted to share some tips that I personally use to keep my immune system up to help protect me and baby Grayson!
Tips for Boosting Your Immune System During Pregnancy
Exercise
Y'all know I'm a huge proponent for exercising during pregnancy. When I got pregnant with Grayson, I knew that I wanted to try my best to be as healthy as possible throughout my entire pregnancy. Exercising is one of those things that helps keep me active and healthy, and it makes me feel so much better! I've written a few posts on exercising during pregnancy but this one here is a great place to start!
Get enough sleep
When baby arrives, sleep is, inevitably, something that you'll be missing. So, while you can, try to get some z's now. Try to get in bed around the same time every night to ensure that you're getting a really restful, full night's sleep. Also, try waking up around the same time every morning. Getting to bed at the same time and waking up at the same time will help to regulate your sleep patterns. There is still research being done to figure out how exactly sleep helps our immune system, but we do know that a lack of sleep can weaken your immune system's function. So, be sure to try your best to get as much sleep as you can!
Drink plenty of water
When you're well-hydrated, your immune system can function at its top level. Experts say that you should drink about half of your body weight in ounces of water. So, say for example you weigh 140lbs, you should be drinking about 70oz of water every day. I love to carry around a bottle or a cup that will help motivate me to get my water intake. I have been liking an insulated cup like this one. I also like to drink water from a straw, because I personally will drink more water that way. I like to use reusable straws like these.
Make sure you're eating right
I heard once that food is the best medicine for our bodies. When you're eating the right food, your body is being fueled properly. I know pregnancy is seen as a time to indulge in all of those yummy crave-worthy foods, and sure, you can have those from time to time. I mean…treat yo'self, right? But you need to make sure that the food you're eating is doing the right things for your body and for your baby. Recently, I found the book, Eating for Pregnancy, and it takes a deep dive into what you should be eating during each trimester of your pregnancy. It gives great tips on eating properly to help support your body and your baby's development.
Take a great prenatal
Prenatals are chock-full of vitamins and nutrients your body needs to help support a growing baby. It's no secret that during pregnancy, our bodies often lack some vitamins and nutrients because whatever we take in usually goes to that sweet baby growing inside first. Taking a great prenatal vitamin is crucial to ensure both your body and your baby are being given the right amount of vitamins and nutrients. I've been loving the UpSpring Prenatal Complete Multivitamin Softgel, which uses the more easily absorbed folate instead of folic acid (to learn more, read all about the importance of folate here).
Take an immunity supplement along with a prenatal
While it's important to choose a great prenatal vitamin, if you really want to take your health to the next level, try supplementing that prenatal vitamin with something designed specifically for immunity. The new UpSpring Dual Prenatal Immunity supplement does just that. You take it WITH a prenatal vitamin during pregnancy, and the two of them together are a kind of prenatal power duo. Dual Immunity is really unique in what it does because it encourages immunity support for both mom AND baby and helps you to pass on a healthy immunity foundation for your little one as they enter the world. You can even continue to take it as you're breastfeeding to keep passing on those immune-boosting ingredients to your newest addition.
What about you? What are some of the things you do to boost your immune system? Let me know in a comment below!