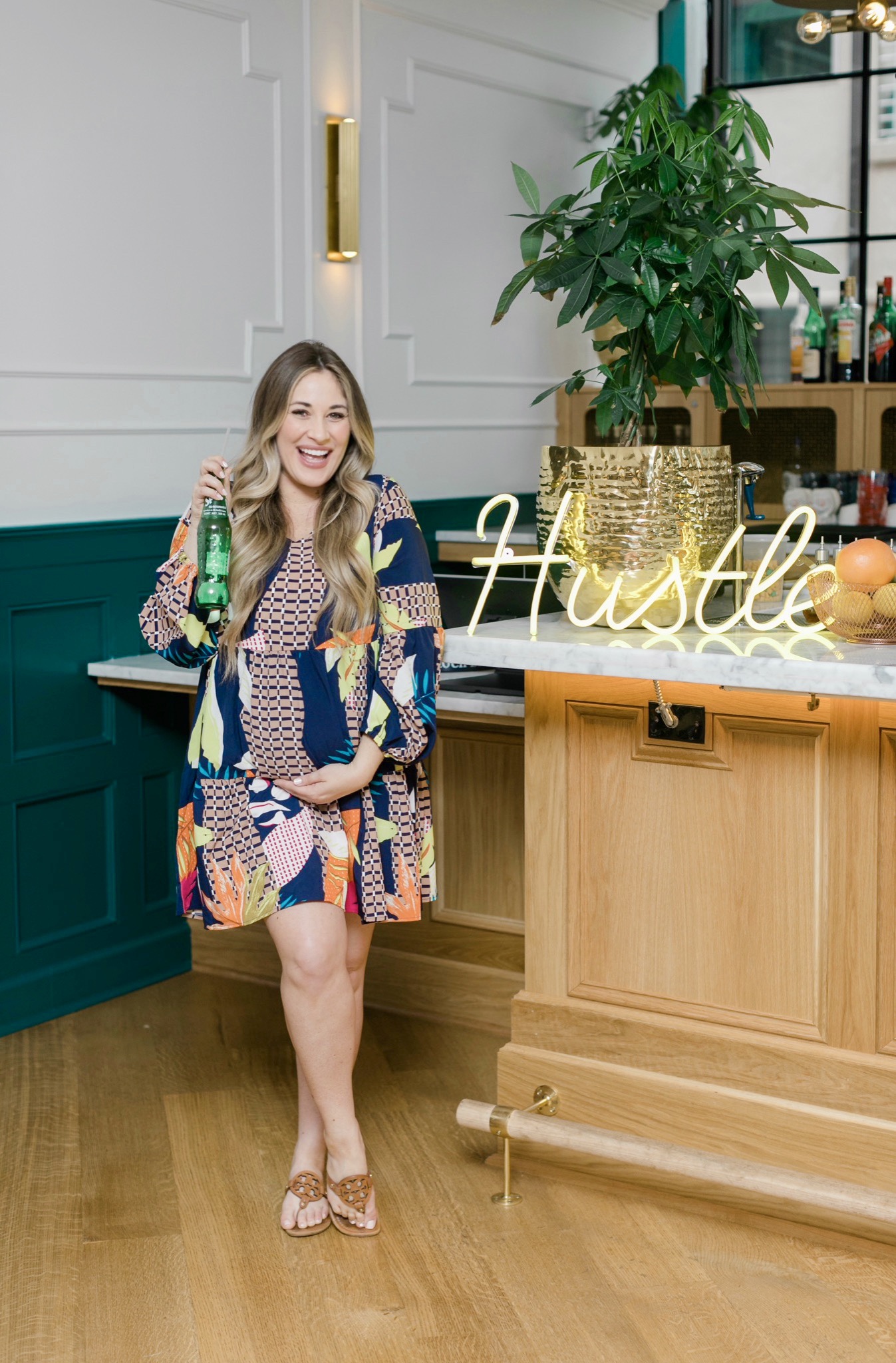 SHOP MY LOOK:

Back in August, Matt and I had a little staycation right in the heart of Memphis. We stayed at Arrive Hotel which is there perfect place to be in the center of everything happening in Memphis. They have a great bar and restaurant with amazing pastries for breakfast too, and the hotel overlooks Main Street, so you get the perfect view of Memphis.
Arrive Hotel Memphis: the Perfect Couple's Getaway
We love staying at Arrive Hotel for a fun little couple's getaway because it is within walking distance to so many great restaurants and things that Memphis has to offer. Plus their bar and lobby is a great prime time spot to hang out after work or in the mornings and grab some coffee and baked items. We popped in on a week night, and it was perfect because Matt was even closer to work the next morning. I had an appetizer and Matt had some drinks, and we loved relaxing in their cool, eclectic lobby/bar area.
If you think the lobby is super cute, you should see the rooms. Our room was a loft style room with exposed brick. I LOVE the decor in there! We actually added a brown leather bench at the end of our bed when we moved in back in the spring after getting some inspiration from Arrive's hotel room. The bedroom has a cool sliding barn style door, and the bathroom has the most gorgeous tile for a modern industrial look.
If you're visiting Memphis or local to the area and looking for a little getaway, I love Arrive Hotel for a unique and "Memphis" experience. It's the perfect location to really experience Memphis, and it's always one of our favorites to recommend for couples looking for a fun spot to stay for a night away. What are some of your favorite places to visit in Memphis?