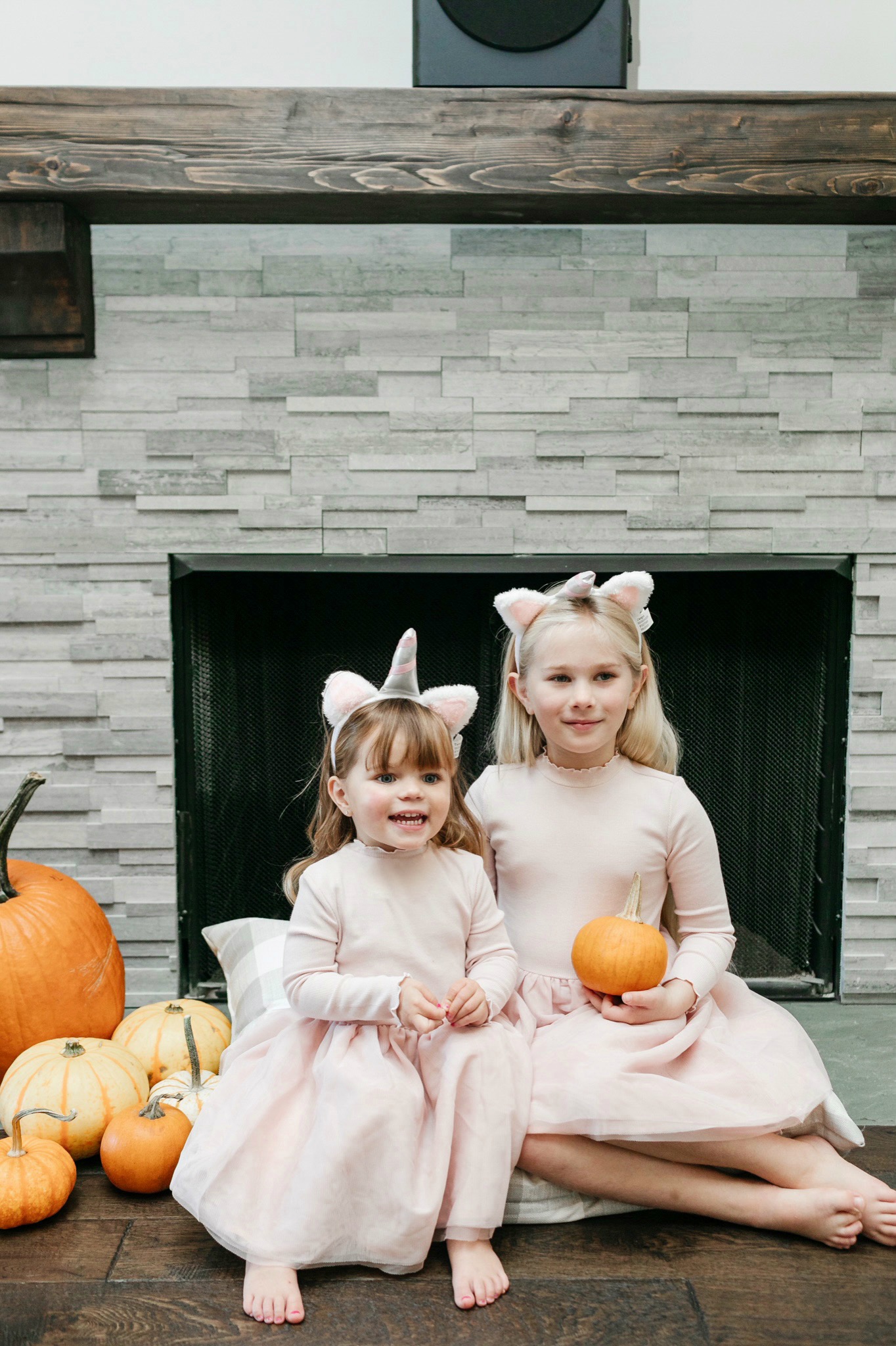 SHOP THESE EASY HALLOWEEN FAMILY COSTUMES:

Y'all…Halloween is next week, woohoo… or should I just say boo?! With so much going on this time of year… Leighton's birthday, Fall Break and baby about to be here… we decided to use pieces we already had around the house to come up with some easy Halloween family costumes for the girls this year. And honestly, I LOVE how they turned out!
We had these adorable little tutu dresses for the girls for Leighton's birthday party, so all we needed to add was these unicorn headbands that were only $2 a piece! Most inexpensive costume I've ever put together hands down! The dresses come in 3 different colors, so you could easily even do a cat, vampire or most anything else! The girls loved their costumes too, and to my surprise, they have wanted to wear their dresses and headbands nonstop!
Last year, I shared these adult costume ideas for a lumberjack, a deer and Top Gun. They are super easy too and don't require but 1 or 2 easy accessories outside of your closet. My friend Heather from My Life Well Loved's also shared some super easy family costume ideas here too.
What do you think about creating some easy Halloween family costumes from things in your closet? What are you and your kids going to be this year for Halloween?