This healthy holiday treats post is sponsored by Simple Mills, but all opinions are 100% my own. Thanks for helping me to support the brands I love.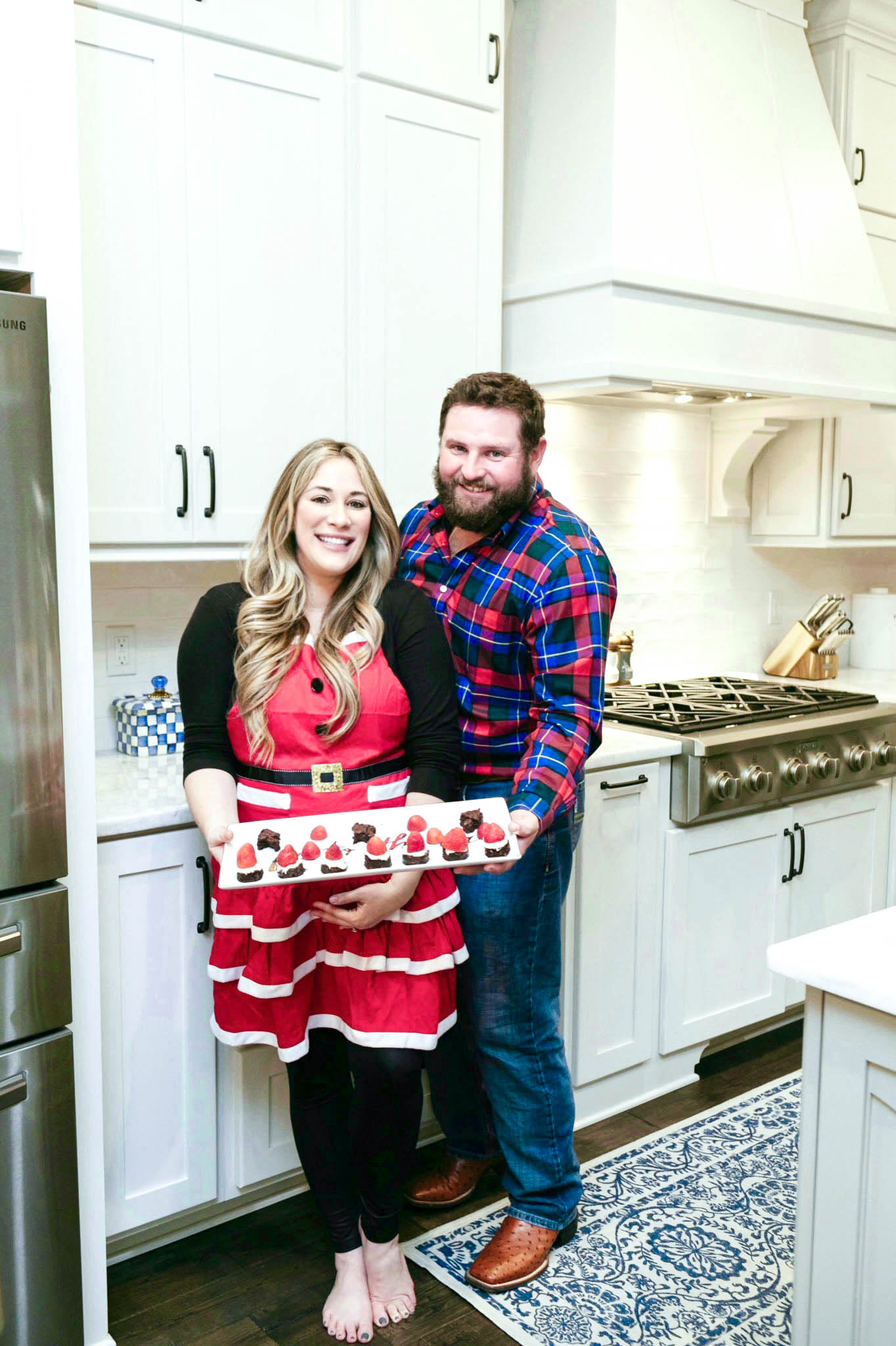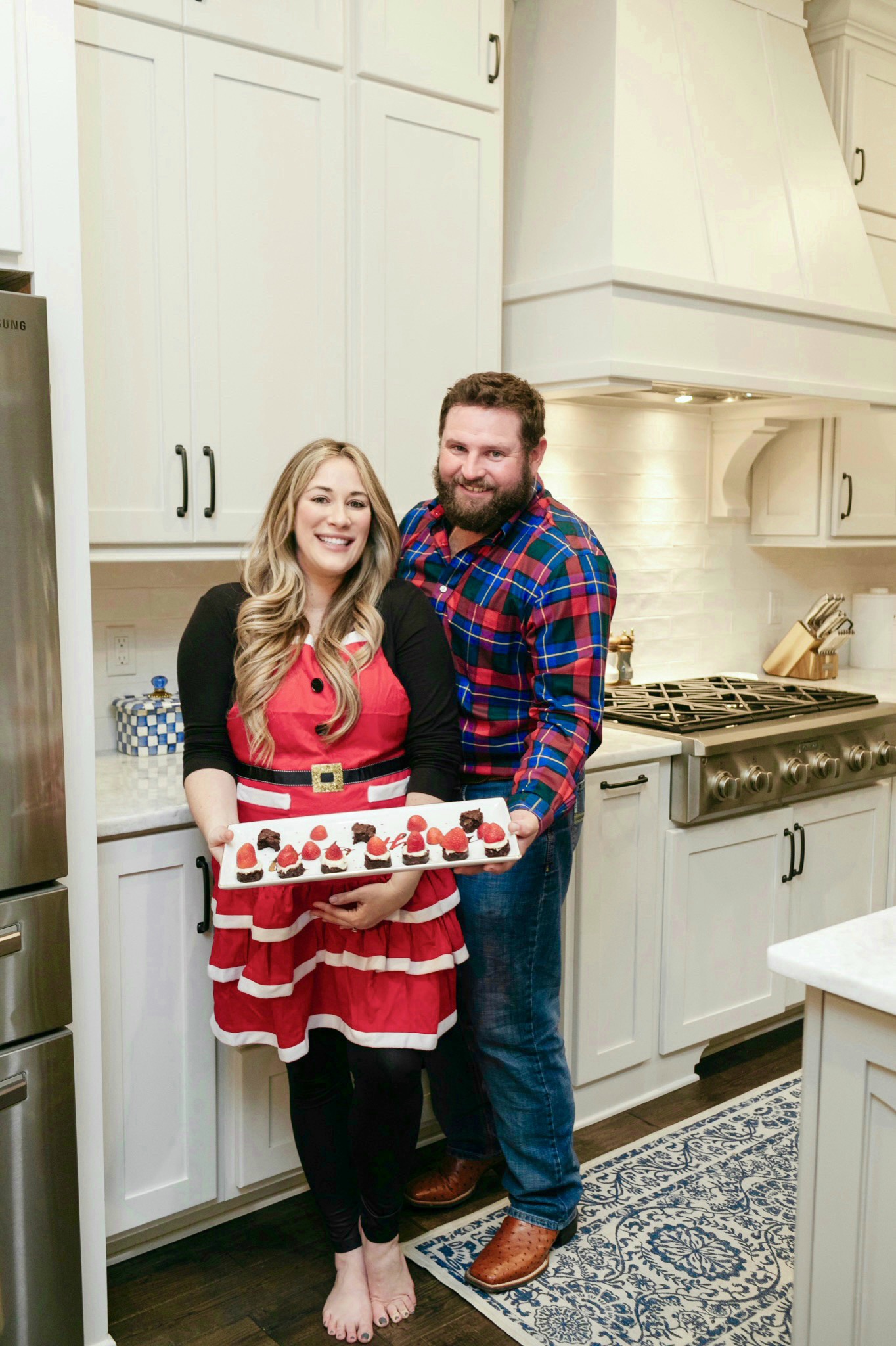 It's the most wonderful time of the year!  Can y'all even believe that we're here, preparing for the holidays? The end of the year is always such a crazy busy time.  Throw Christmas and a newborn in there and it makes for pure chaos!
However, this time of year, it's important to remind ourselves to slow down a bit and just enjoy the season. Something that always helps us to slow down a bit, and re-evaluate things is a date night or a night in. We don't always have a ton of time on our hands, but even just an hour or two is all you need to do something fun!
Matt and I turned on our favorite Christmas playlist, gathered everything we needed and we baked these adorable Santa hat brownies!  These healthy holiday treats were so easy to make and didn't take very long at all.
Some of y'all might know that Matt and I try to follow a paleo diet as often as we can. This almond flour brownie mix by Simple Mills was the perfect find! I was so excited when I saw this at Target! And Matt, being the big kid that he is, got just as excited when I brought it home haha!
I also picked up some strawberries, and Simple Mills vanilla icing to help create something that would bring in that touch of the holiday spirit. These little Santa hats were so, insanely simple (like what I did there?) to put together. Using a boxed mix by Simple Mills made it even simpler. We made sure to keep a few brownies sans Santa-fication and I'm so happy we did. We even cut those plain brownies into the shape of little trees to make them extra festive 😉
Taking this little night in to bake healthy holiday treats and get into the holiday mindset was exactly what we needed to just slow down a bit, chat about the season, the holidays and everything to come. Making this yummy treat that we got to enjoy (and begrudgingly save for the girls) made it all the more worth it.
How do y'all love spending a night in during the holidays? Let me know in a comment below!