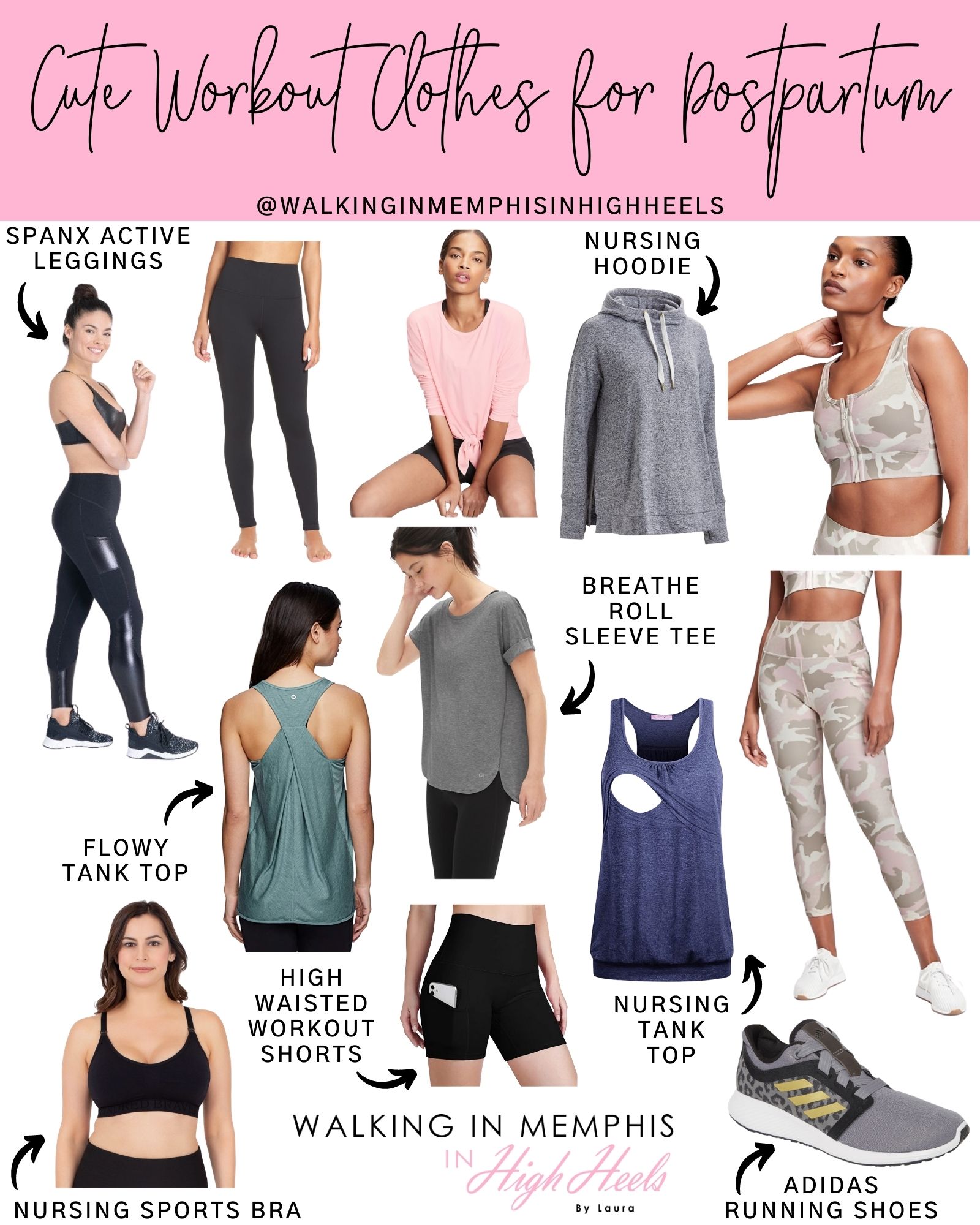 SHOP MY FAVORITE POSTPARTUM WORKOUT CLOTHES:

Are y'all recovering okay from Thanksgiving weekend? All the yummy food, shopping for deals and everything else has so many of us on a holiday hang-over, am I right?
Now that baby Grayson has arrived, I am already thinking about when I can workout again. Y'all know that I worked out throughout much of my pregnancy with him. Once I was classified as high-risk, I had to stop doing as much. So, as you can imagine, I'm itching to get back at it!
I'm still a little early on to be working out just yet, but while I'm soaking in all the newborn snuggles, I'm planning for when I'm cleared to go back. Something I've been thinking a lot about is what will be best to wear once I can workout again. I'm breastfeeding and so that's something I need to take into account. If I'm in the middle of a workout and Grayson needs to eat, I need clothing that will allow me to do that quickly and efficiently.
Today, I've rounded up some of my top picks for the best postpartum workout clothes you can wear if you're also in your 4th trimester, and getting ready to get back to working out.
Did I miss any awesome items? What do y'all wear to workout postpartum? Let me know in a comment below!