This is a sponsored post written by me on behalf of FeverAll. All opinions are 100% mine.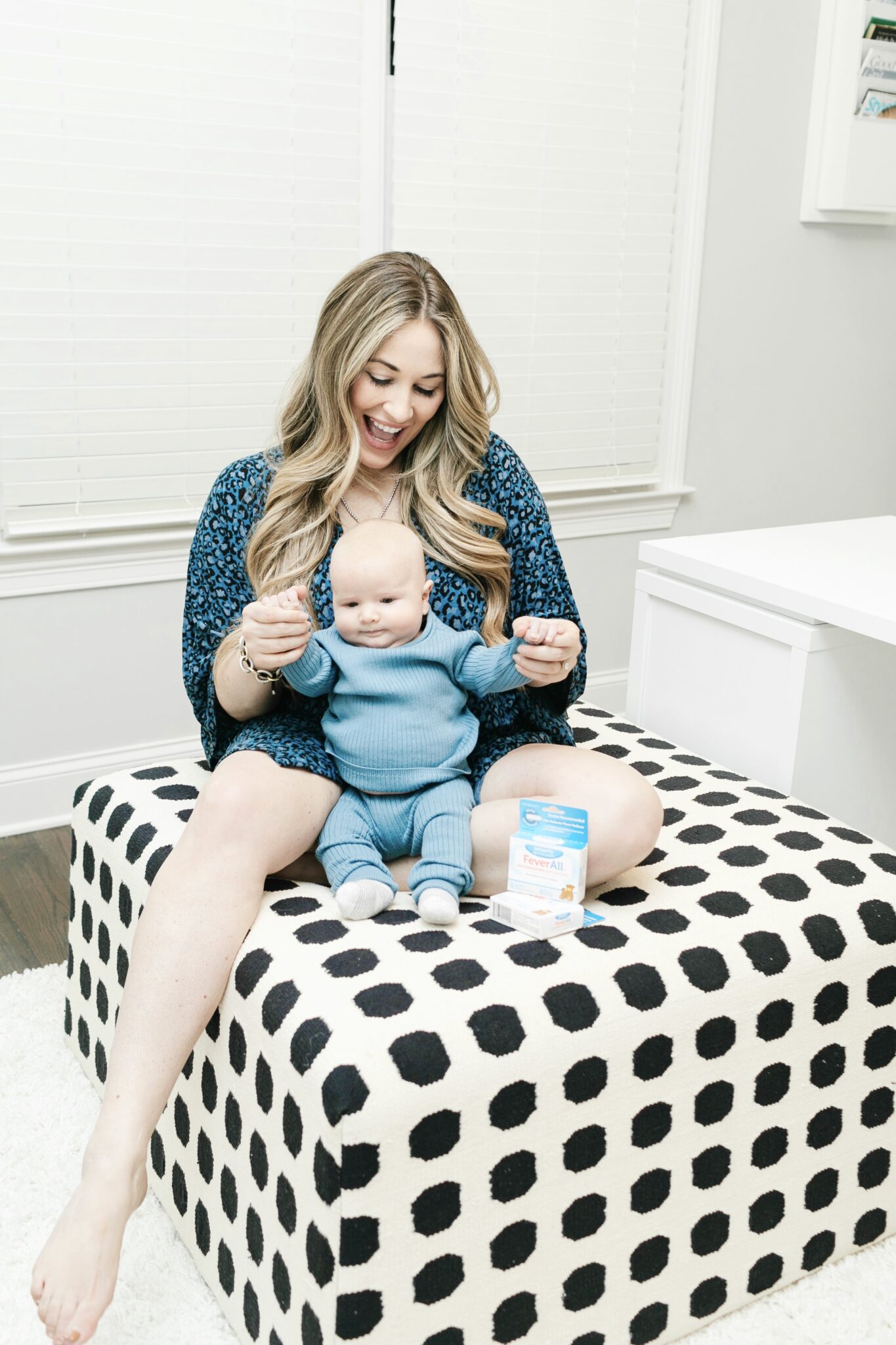 With cold and flu season among us, and little ones at home, it's important to be prepared for any type of sickness that may strike.
We like to have our medicine cabinet stocked with things to help our kids feel better, faster when sickness does strike. From a thermometer, a good ointment to rub on their chests to ease congestion, to something to combat fevers, we like to keep our shelves stocked!
One of our favorite, go-to products that is helping us stay fever-ready is FeverAll® Infants' Strength Acetaminophen Suppositories. This product has been great for us to have on hand because it's something we can use for all of our kids.
With fewer inactive ingredients than other fever-reducers, this is a product Matt and I feel really good about giving to our little ones. There are no parabens, high fructose corn syrup or preservatives, making it something we really trust!
Acetaminophen is one of the most recommended, non-prescription medications by healthcare professionals (including pediatricians) for temporary fever reduction and relief of minor aches and pain in infants and children. With this being the case, and with fewer inactive ingredient, FeverAll is definitely something we love keeping on-hand!
We especially love that we can pick up FeverAll right at our local Target or Walmart, at the same time we're stocking up on other sickness essentials!
What are some of y'alls fever-ready products?