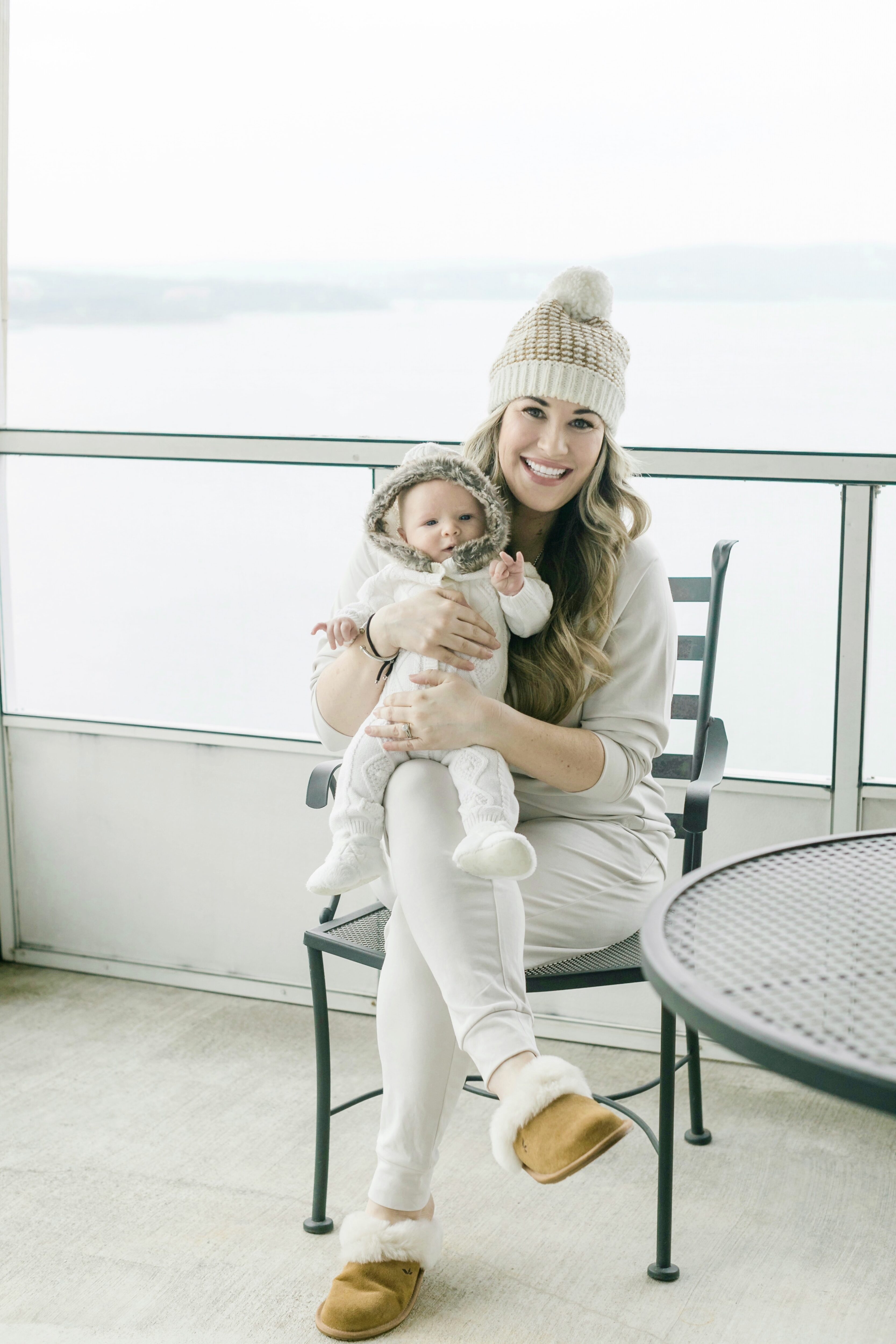 If y'all follow me over on Instagram, you know that Matt and I recently took a little road trip with Grayson to Branson, Missouri (one of our favorite places to visit, and where we got married!)
After our little road trip, lots of y'all had DM'd, asking for some ideas on family-friendly activities in the Branson area. So, I'm sharing all of my incite today with y'all!
10 Family Friendly Things to Do in Branson, MO
Stay somewhere the entire family is comfortable
On this trip, we stayed at the Westgate's Branson Resorts. We stayed in a 2-bedroom suite that was able to comfortably sleep everyone, we had 2 full kitchens, 2 bedrooms, 2 living rooms and 2 bathrooms. And not to mention – a gorgeous view of the lake with lots of room to relax and play! This lakeside resort in Branson is so beautiful and spacious, and it was also just recently renovated!
Westgate has an indoor pool that is open year round and also tons of on-site activities. From art to games to stuffing a stuffed animal, they have so many great activities to keep your kids busy! There are so many fun indoor and outdoor activities, gorgeous landscapes to enjoy, excite your taste buds at some of the best Branson restaurants and so much more! It's a gorgeous way to spend the weekend!
With exotic animals, a variety of animal shows and some really cool VIP experiences, the entire family will love this unique zoo.
Take a look at history at the Titanic Museum
Perfect for any history buff, experience the history of the Titanic with lots of amazing hands-on exhibits.
The whole family can stomp, clap and cheer at Dolly's famous stampede!
Get an up-close and personal look at Missouri's largest trout-rearing facility. Get a tour and hear about the ins and outs of how this place works.
Your kids will love getting to experience walking through thousands of tropical butterflies from all over the world!
Shop until you drop
Branson has so many amazing places to shop for just about anything you might need. Hit the Tanger Outlets, Branson's Historic Downtown, Branson Landing and so many more! We love doing a little shopping around Branson Landing whenever we're in town.
On a cold or rainy day, this is an awesome family activity! Sit, chat, drink coffee and have snacks all while playing your very favorite games!
Experience the great outdoors in the shadow of the Ozarks!
How could you not went to just get outdoors and do a little hiking?? From hiking in the Ozarks to the lake to even golf, there is SO much to do outdoors!
Have y'all ever been to Branson? What are some of your family-friendly activities?