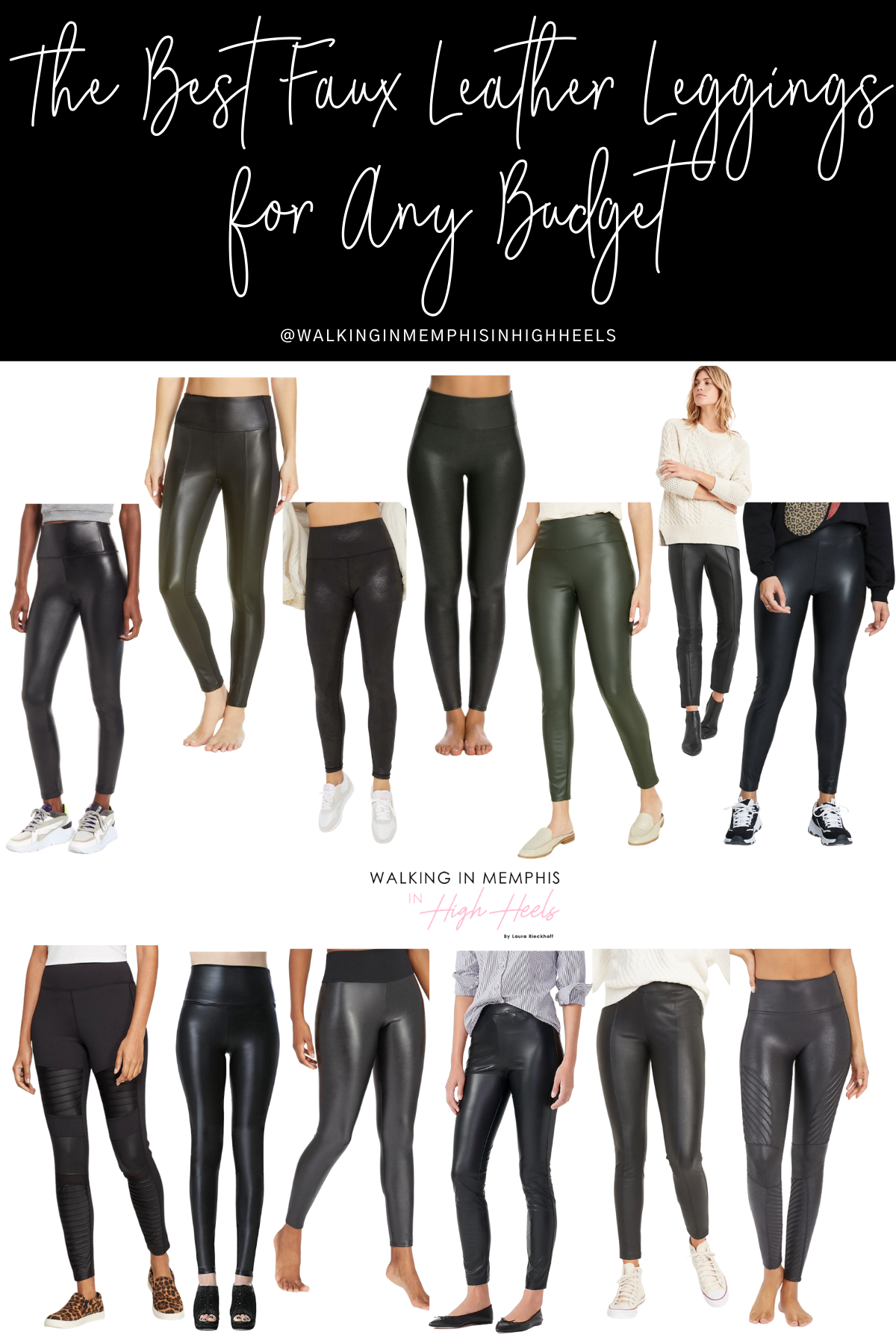 Happy Monday! I hope everyone had a great weekend. We laid low and stuck pretty close to home, but we did head to the Memphis Zoo which was so much fun! It was Grayson's first time to the zoo and honestly, I think we had more fun than he did but we can say he was there, right? LOL!
Anyway…since the pandemic started, I know I'm not alone in the fact that I've pretty much been living in leggings and other comfy clothes. But, even in leggings, I still like to feel put together. One way I like to do that is by wearing faux leather leggings. Y'all know my love for faux leather leggings runs deep. You can find all of my faux leather leggings posts right here!
Y'all know I love Spanx faux leather leggings. Their moto leggings and their normal faux leather pair are personal favorites. But, I do love some others as well, and I wanted to share some options with y'all. This round-up of faux leather leggings has a pair to fit any budget!
Do y'all love faux leather leggings? Where do you buy yours from?