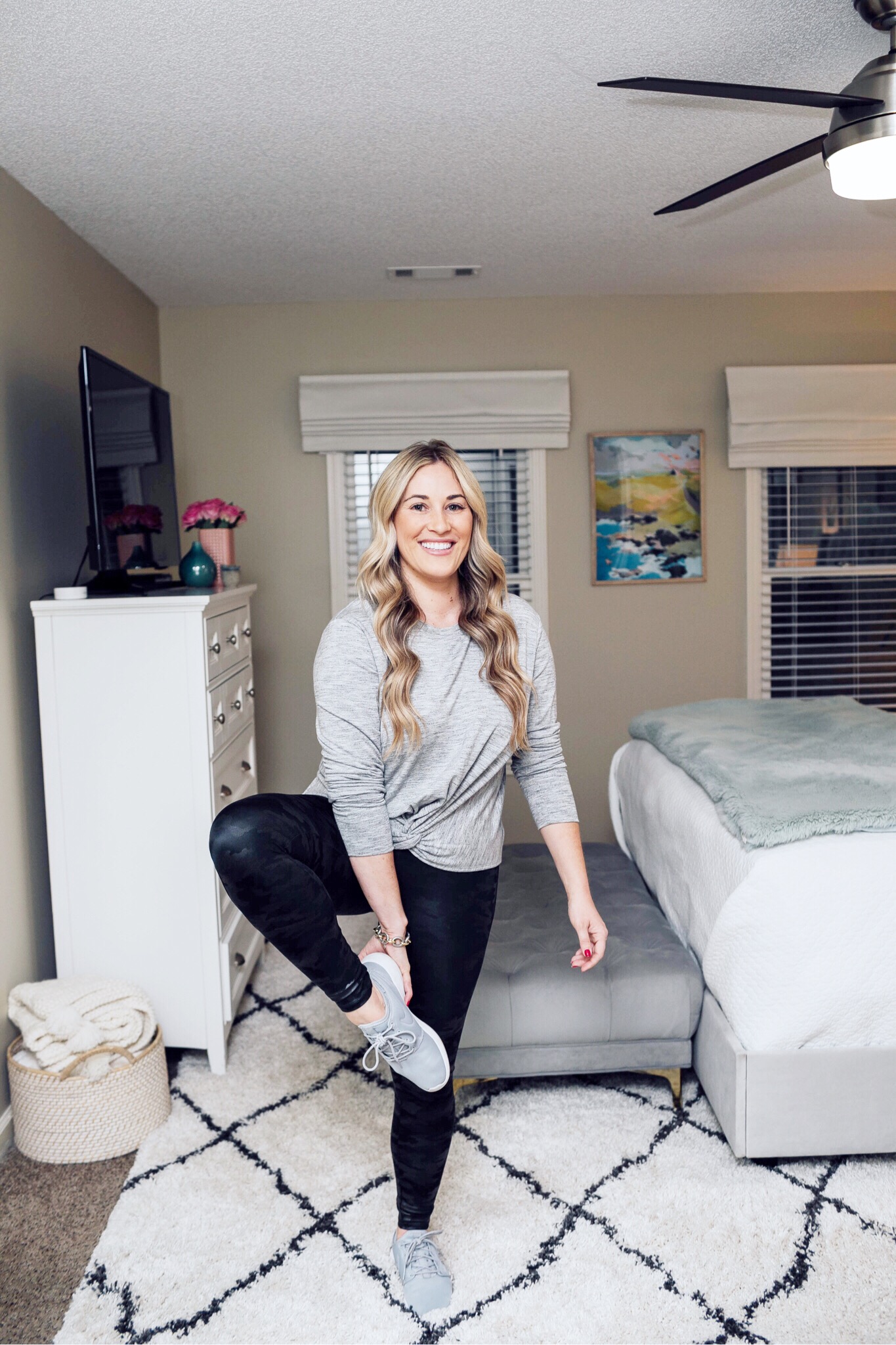 SHOP MY WORKOUT LOOK:

Here it is April (almost May), and I've consistently been working out now for 4 months. That used to just be a normal part of my everyday life…but that was also before 2 full time jobs and a toddler. It definitely takes an adjustment to get back into. I mean…where is all that free time we all used to have…right??
Right now my biggest piece of advice is just to start. Start running, taking a class or working out. Just sign up and do it. Once you get back in the hang of it, you will miss it and love it! Sure my schedule isn't 2+ hours of pilates and kickboxing and bootcamp 5+ days a week anymore, but if it's a run a few days a week and then a class 1 or 2 days a week, that's better than nothing!
I've been getting some running and walking in while Leighton has gymnastics one night each week, on lunch breaks and on some week nights. Am I exhausted and want to just get in bed early or actually watch tv for the first time in month… sure, but I don't.
For those of you who are looking to get and stay motivated to add fitness back into your lifestyle (trust me, sometimes it takes YEARS after having a baby!), let me know what you would like to see. Training for a 5K, 10K or half marathon, some of my favorite paleo recipes or some quick and easy workouts for moms?? Leave me a comment below and I'll post about it next week. Until then, get out and get active! = )
And make sure you stop by My Life Well Loved, Happily Hughes, Life Lutzurious, Dani Marie Krum, Sew Sarah R and Stilettos & Diapers for more fitness posts! You can also checkout my last FWTFL post here.