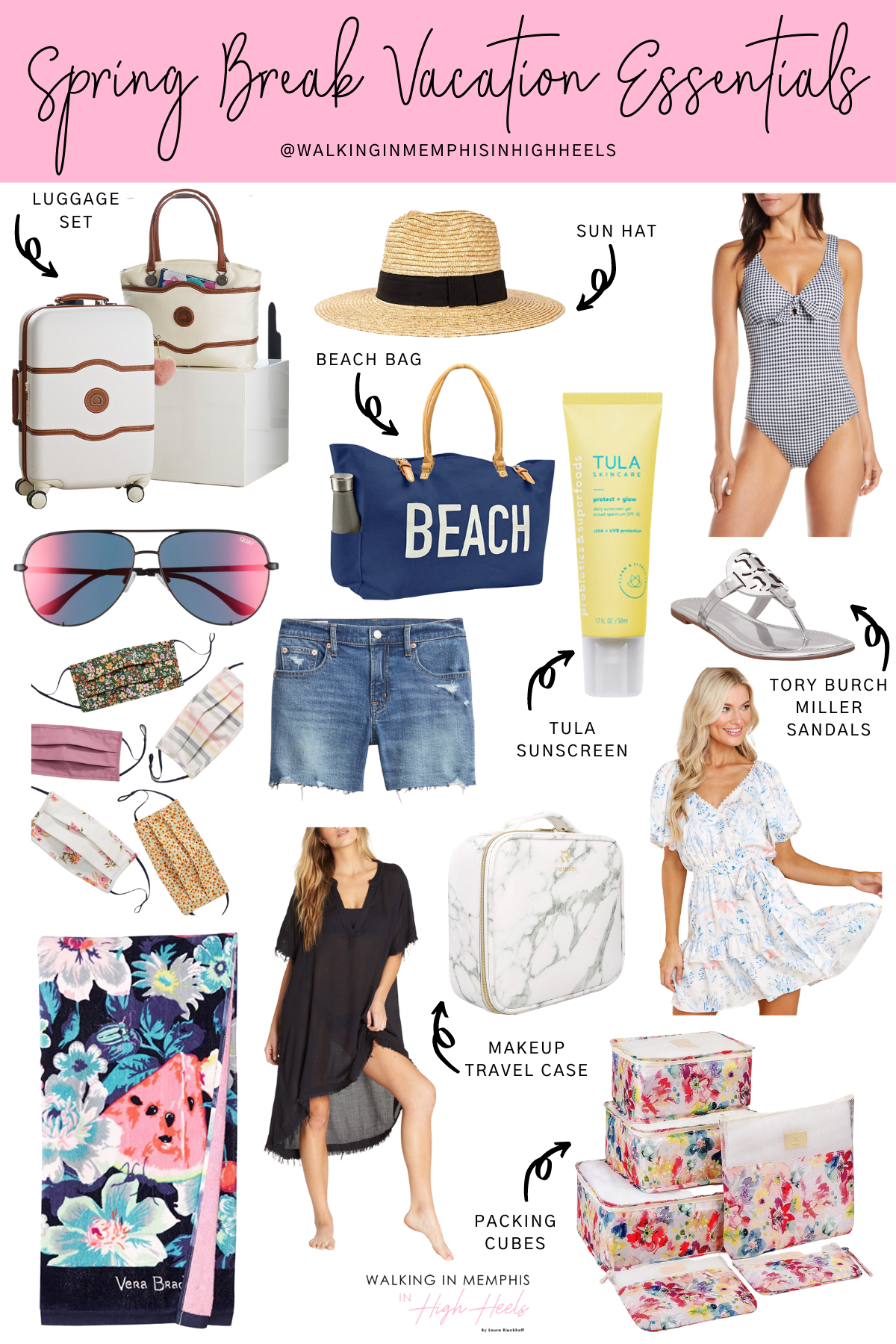 Happy Friday, friends! We are creeping closer and closer to the first day of spring and I am so ready for it.
Spring getting closer has me thinking ahead to spring break and vacations! Coronavirus may have us all traveling a bit less, but no matter how you're spending your spring break or spring vacations, there are still some essentials you'll need to make sure you're packing!
Today, I've rounded up all of my favorite spring break vacation essentials.
What are some of y'alls spring break vacation essentials and must-pack items? Let me know in a comment below!