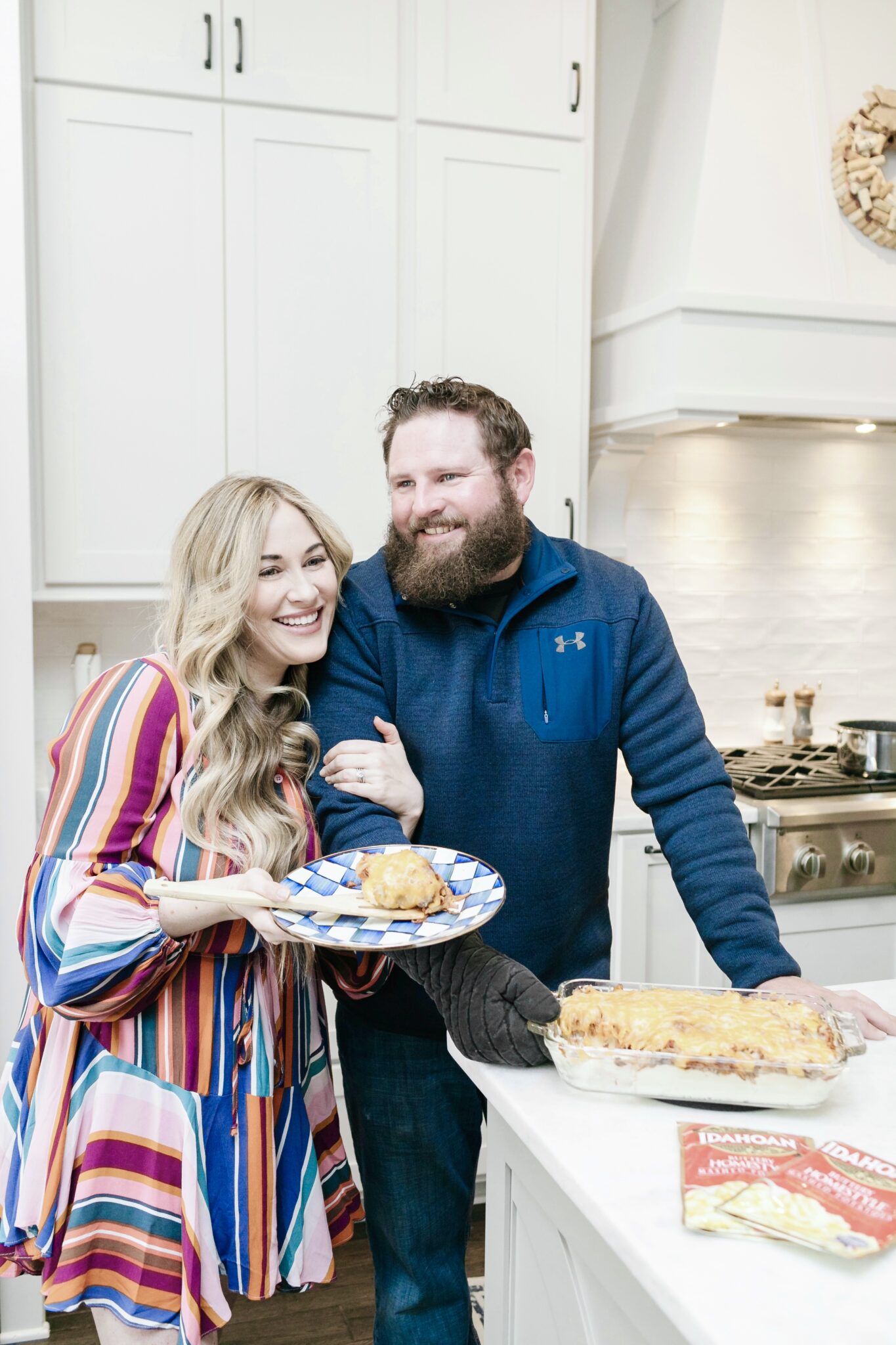 Well, we made it through snow-pocalypse 2021! I don't know about y'all, but I have welcomed the 50's and 60's this week and am so excited for spring! I am ready for dresses, the outdoors and grilling! And so is Matt!
If you're craving spring too, and firing up the smoker, I've got a fun, easy and yummy recipe for you! Memphis Smoked BBQ Mashed Potato Casserole recipe. It really has something for everyone! The smoked part makes Matt happy, and the ease of a casserole is perfect for me!
It's perfect for your husband to love it (and enjoy smoking it) while still being quick and easy, and it'll keep the entire family full! And, it's perfectly Southern and Memphis combining BBQ, potatoes and a casserole.
Memphis Smoked BBQ Mashed Potato Casserole Recipe
You can make this casserole recipe as easy or complex as you want. I picked up Corky's BBQ, but you can easily cook your own pork BBQ and even make a homemade sauce if you want. We have so many great BBQ places local that we used our favorite BBQ and then added the entire casserole to the smoker to give it that perfectly smoked taste. Yum! Let me know if you end up making my recipe. : )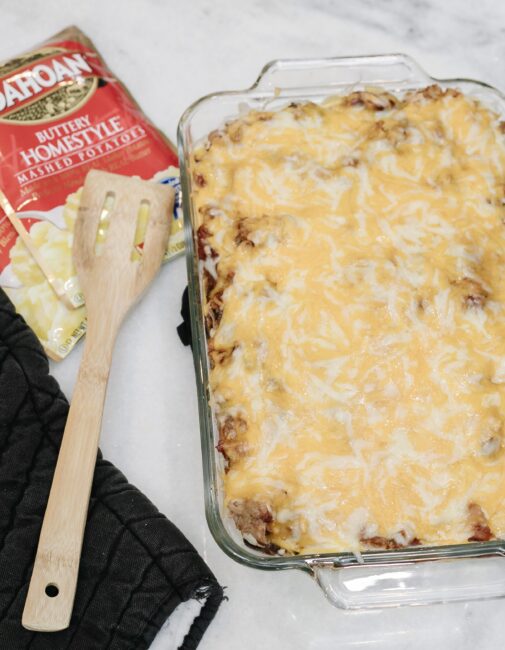 Memphis Smoked BBQ Mashed Potato Casserole Recipe
Ingredients
2

packages

Idahoan Potatoes

1

lb

barbecue

8

oz

cream cheese

8

oz

cheese

I use Mexican blend

2

tbsp

butter
Instructions
Prepare Idahoan Potatoes according to package instructions.

Prepare barbecue as you like or use your favorite cooked barbecue.

Lightly oil 9×13 casserole dish.

Mix in butter and cream cheese with potatoes and spread in dish.

Top with barbecue and sauce.

Spread 8oz of cheese on top.

Smoke for 1 hour until cheese is browned and melted perfectly. Enjoy!
Jump to Recipe