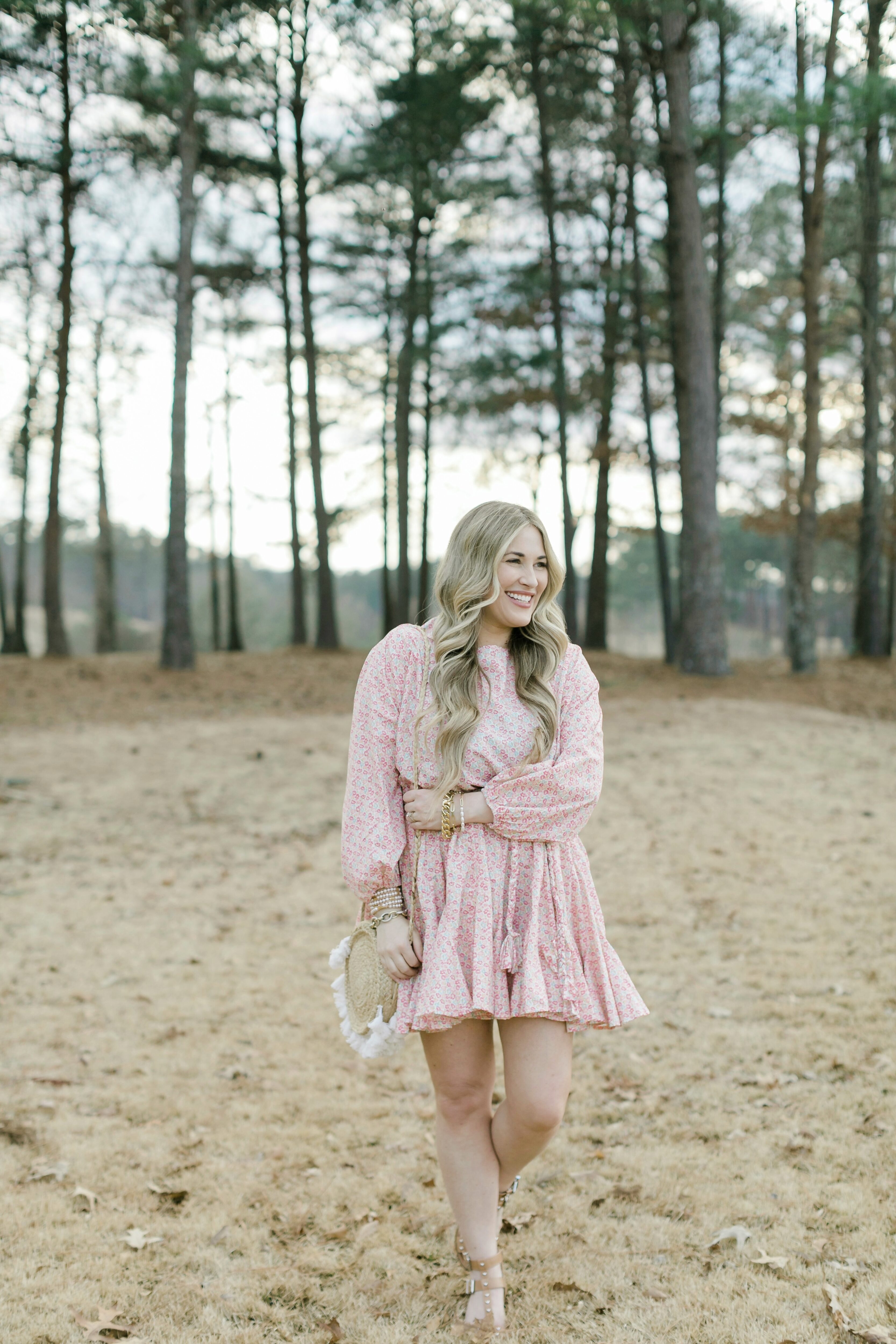 SHOP MY SPRING OUTFIT:

Y'all know I am totally an accessory girl! I love dressing up any and every outfit with cute bracelets, a hand bag, cute shoes or a statement necklace.
I wanted to share some tips with y'all on how to totally up-level any look with the help of accessories!
How to Dress Up your Spring Outfit with Accessories:
1.) Don't forget the statement jewelry
Some of my favorite statement jewelry, as y'all probably know, is from Victoria Emerson. They have the cutest wrap bracelets and cuffs, necklaces and even hair accessories!
2.) Add a fun bag to your look
Especially when you're wearing a cute little dress, a fun bag with some pretty details is always a perfect way to add functionality and fashion to your look!
3.) Details like studs up your shoe game
Of course any statement shoe is a good choice but I personally love studs on shoes. These put that little bit of edginess into your super girly look that I love!
4.) Layer or belt your outfit
I'm sure y'all have seen the trend of adding belts to dresses or a skirt as a statement piece and I've totally hopped on this bandwagon as well!
5.) Don't forget to finish off your look with the perfect mermaid waves.
This may not be an accessory per se…but trust me, it can make all the difference and really complete your look and make it polished.
What is your favorite way to dress up your spring outfit with accessories? Let me know in a comment below!