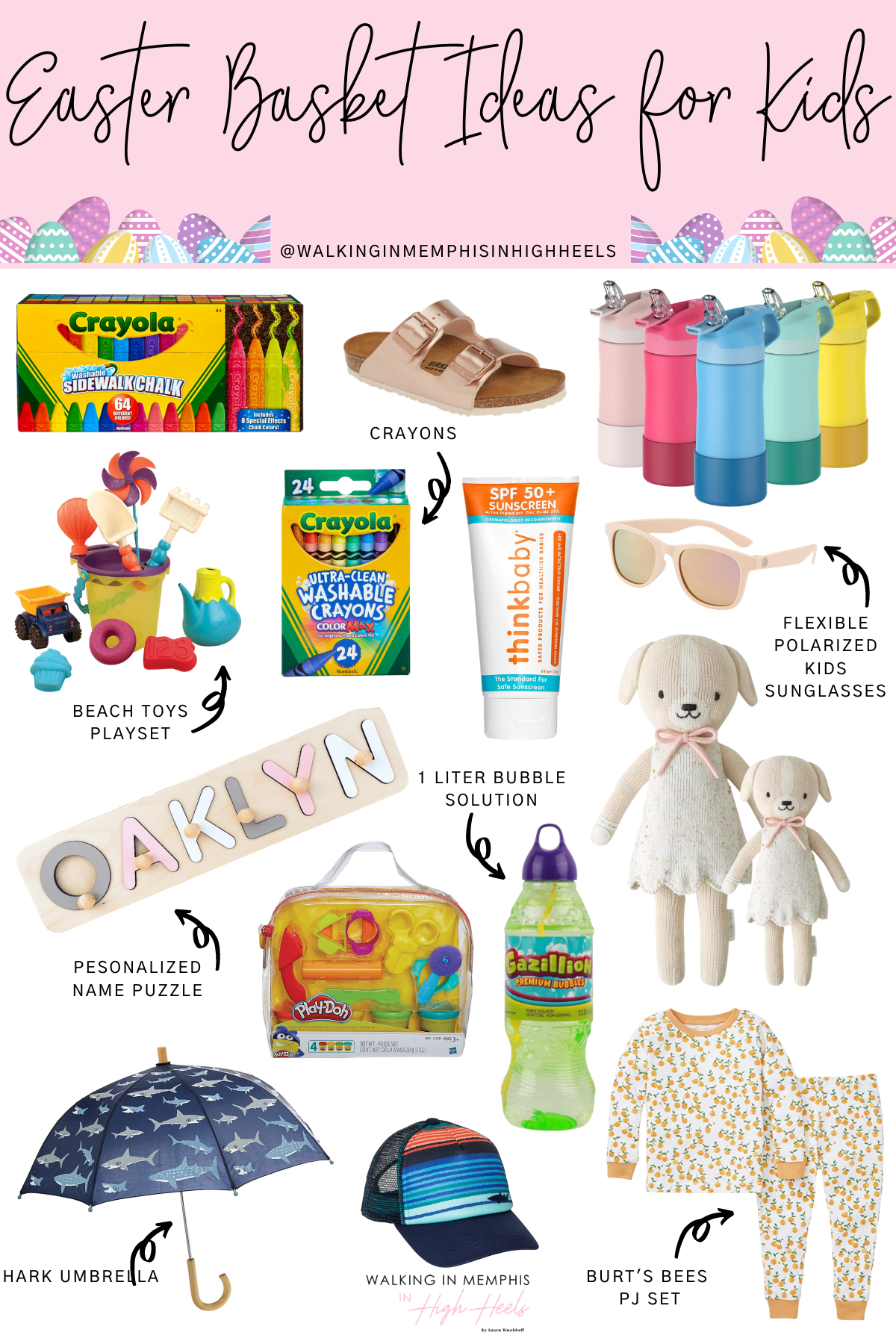 I love filling up my kids' Easter baskets. It's always been such a fun thing for me. With Easter falling right after the start of spring, it's the perfect time to stock up on some of those great spring toys and goodies.
Personally, we've never been huge on giving lots of candy or sweets in my kids' Easter baskets. We try to be a little more intentional and give them things they will definitely use throughout the spring and summer. For us, this usually means things like bubbles, sidewalk chalk, sunscreen and other fun goodies.
Today, I rounded up some of the best Easter basket ideas for kids for this year. We always start with our very favorite baskets from Pottery Barn Kids, a cute, personalized liner and then we start filling!
What are y'all putting in your kids' baskets this year? Let me know in a comment below!
SHOP THESE EASY EASTER BASKET IDEAS FOR KIDS: