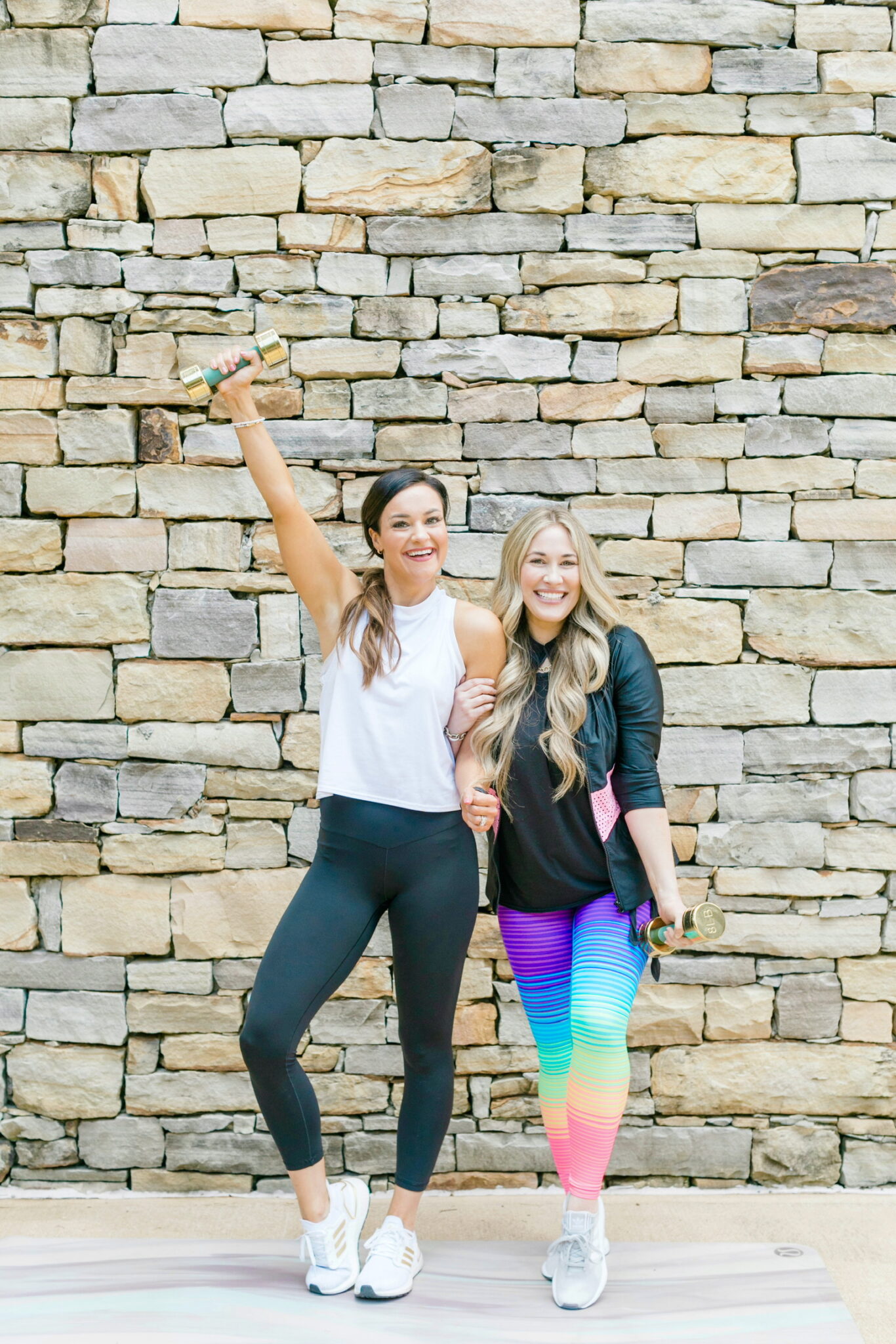 SHOP OUR WORKOUT LOOKS:

It has been such a long time since I've shared a workout post with y'all, and boy does this feel good! When I was in Birmingham, I was able to spend some time with my sweet friend Heather. We asked, and y'all answered. Out of all the workouts, y'all wanted to see an ab workout for moms! And we even added in a little booty workout bonus with one of the leg extensions. = )
Be sure to head over and check out Heather's post right here!
4 Step Ab Workout for Moms
Heather and I are currently at different fitness levels, given that I'm 3 months postpartum now. I've been getting back to working out, but I'm still not back anywhere near to where I was previously. So, while we did this little ab workout, I did some of these moves in a modified version which is great for the postpartum mamas. This means that no matter what fitness level you're at, you can still get a great workout in!
4 Step Ab Workout with Postpartum Modifications
Bicycle Crunches – 3 sets of 12 reps (both sides equal one rep.)
You're going to lie flat on your back and lift up your head and legs to where you are engaging your abs. Keep your arms behind your head and make sure you aren't using you're neck muscle to help. From there, you will go side to side doing the bicycle.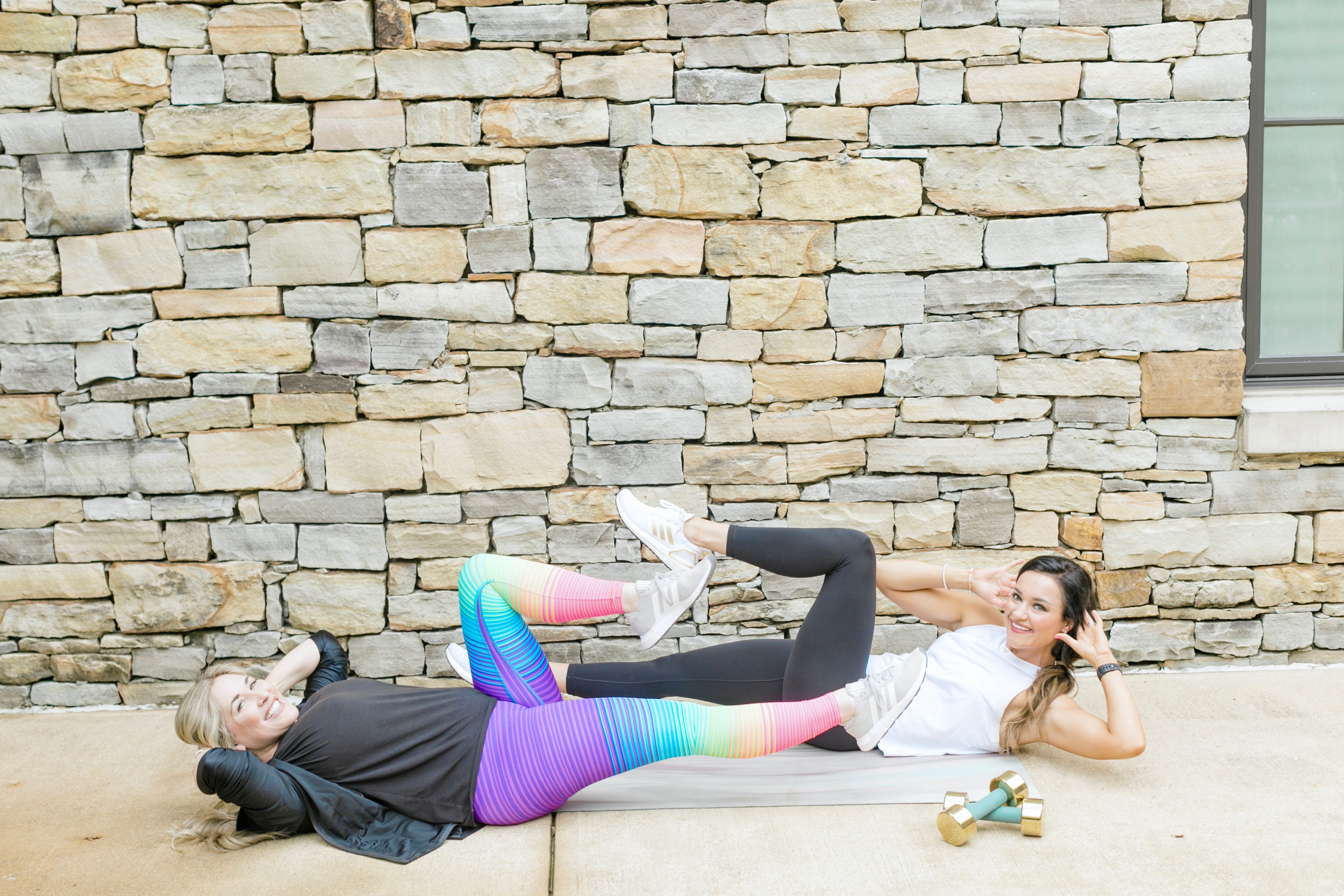 Side Oblique Dips – 3 sets of 12 reps per side.
You will start by getting on your side with your feet stacked and the bottom leg on the ground. You will want to prop up on your elbow on the ground. With the other arm, you will put it behind your head and life your hips up off the floor and then lower again. For a harder workout, you can raise that top leg.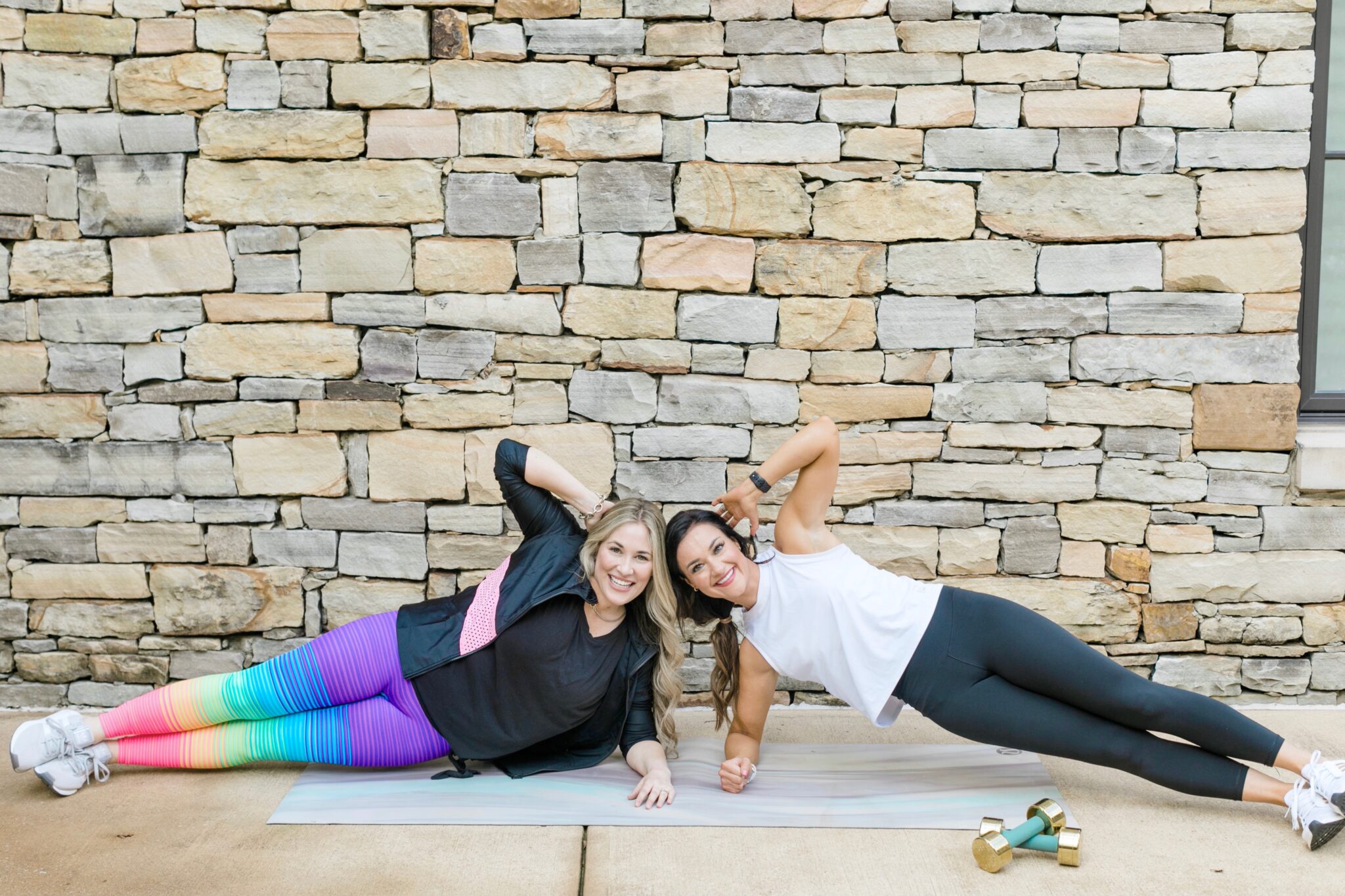 Hip Lift – 3 sets of 12 reps.
Lie on your back with feet in tabletop position (this is for modified.) You will lift your hips up into the air to where you're feet are pointing up and then lower your legs to the ground and tap your toes on the floor. Repeat. For the regular version, you will put your feet straight up in the air and repeat the workout.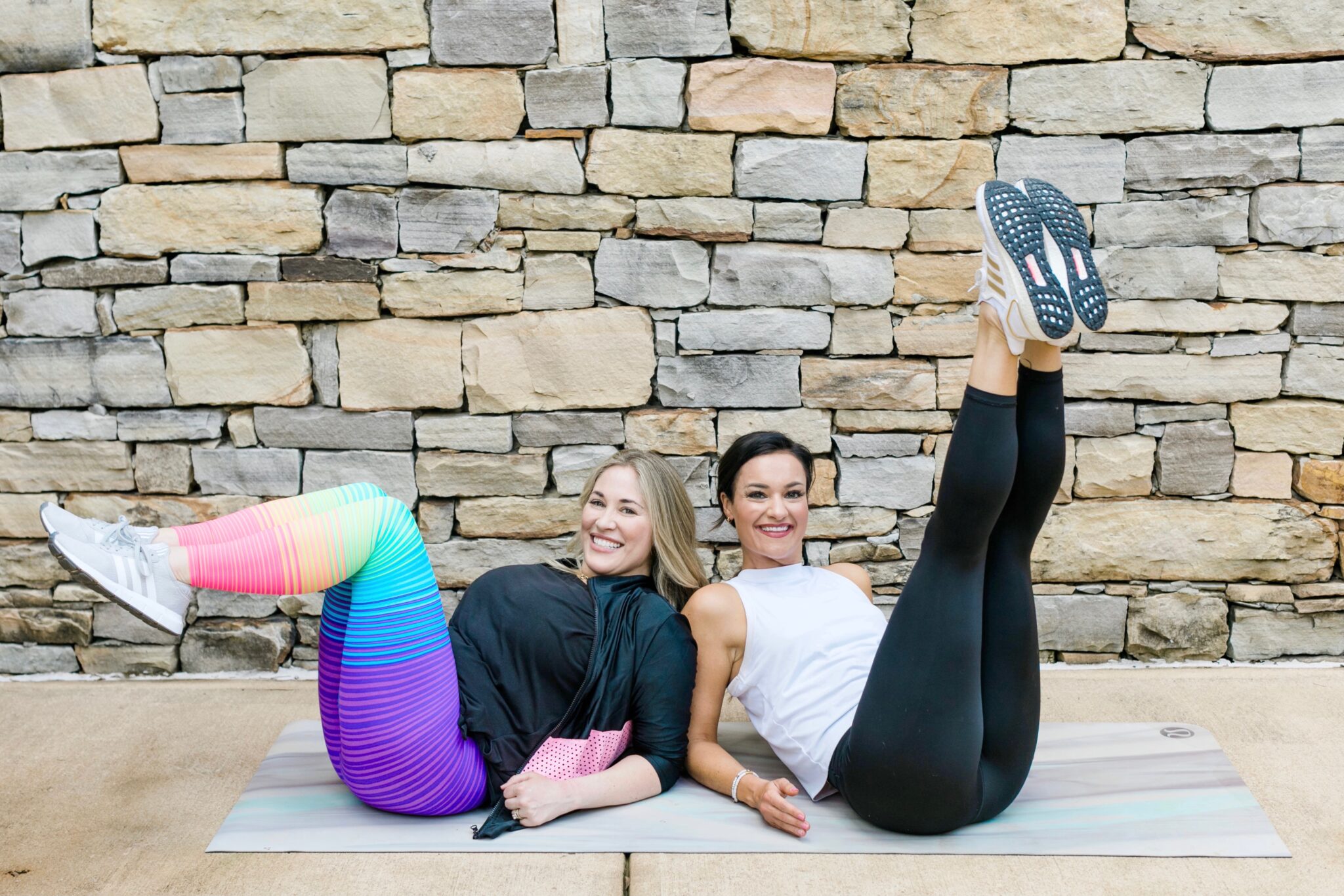 Plank + Leg Extension – 3 sets of 12 reps per leg.
Get into plank position with a full arm extension (not on elbows.) From there you will bring in one knee closer to your chest and then extend it backwards and upwards. This added move with help with your tush! Alternate legs after you have done 12 reps.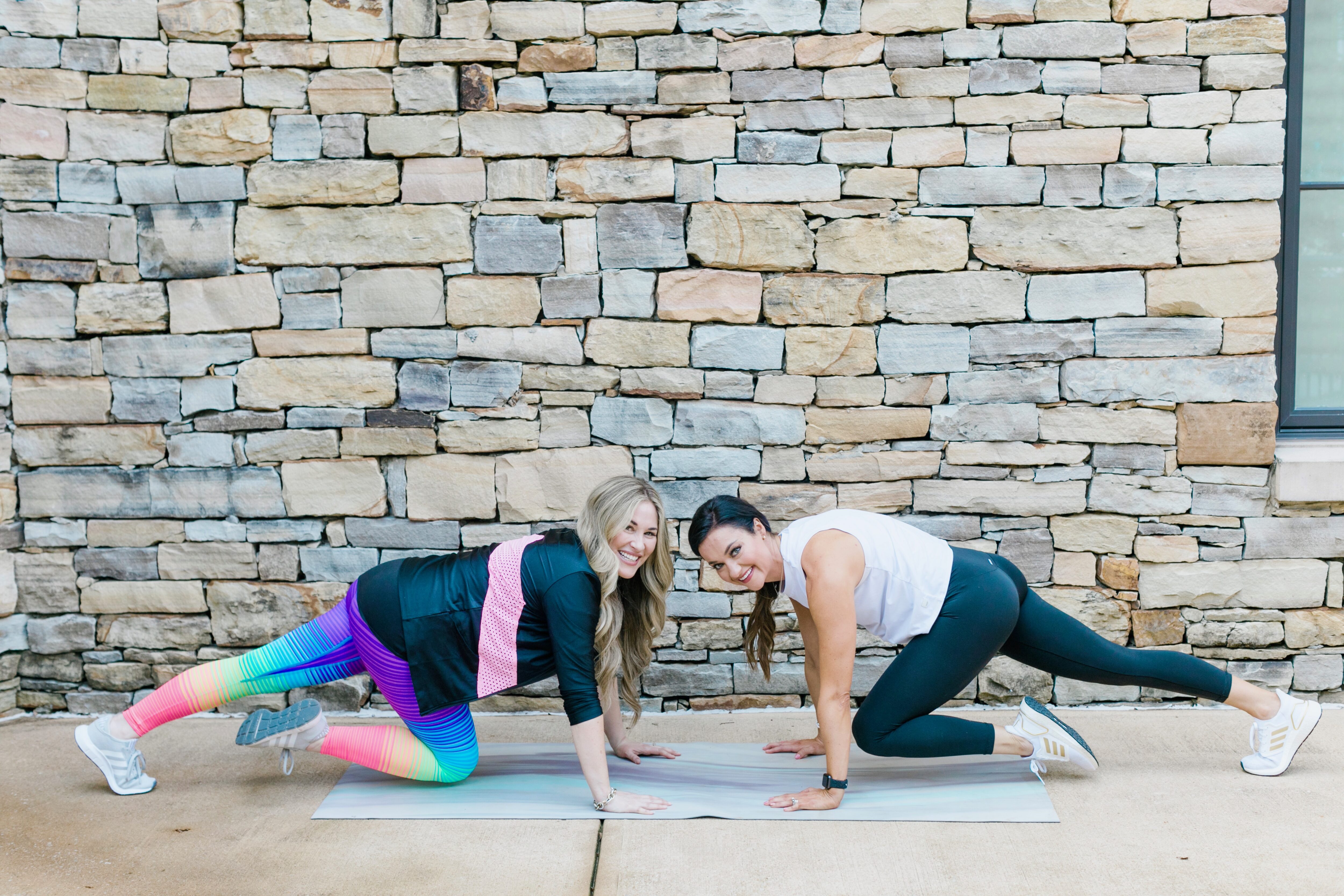 We had so much fun creating this quick and fun ab workout for moms! And I'm not going to lie, I was sore for 2 days in my midsection. Keep your eyes on IG because we'll be posting a Reels for y'all so you can get a better look at these moves! If you try this workout, be sure to tag us on Instagram so we can see y'all getting out there and getting after it!