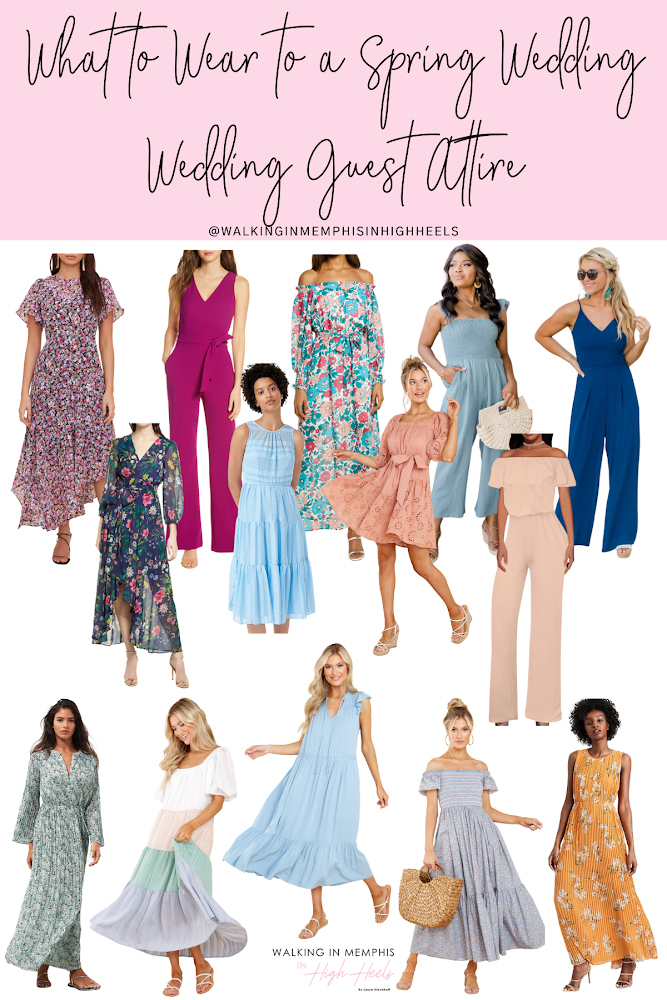 Last weekend, Matt and I attended a friend's wedding in Mississippi, and it was gorgeous! This is the first wedding I have been to in over a year, so it felt different, nice, refreshing and sentimental all at the same time. It made me realize that I can't believe ours was almost a year and a half ago (this month!) That day really does fly by, but thank goodness the memories don't.
With spring wedding season here, I wanted to share some of my favorite spring wedding guest outfits for this time of year.
There is some much you can do depending on whether it is during the day, at night, formal or even on a weekday. The wedding we attended was at 4:00pm on a Saturday and was for a younger couple, so I felt like we really could go most any direction – pastels, florals, short cocktail attire or even something a little dressier in classic black. Do you have any weddings coming up? What is your go-to style for weddings?
SHOP MY FAVORITE SPRING WEDDING GUEST OUTFITS: