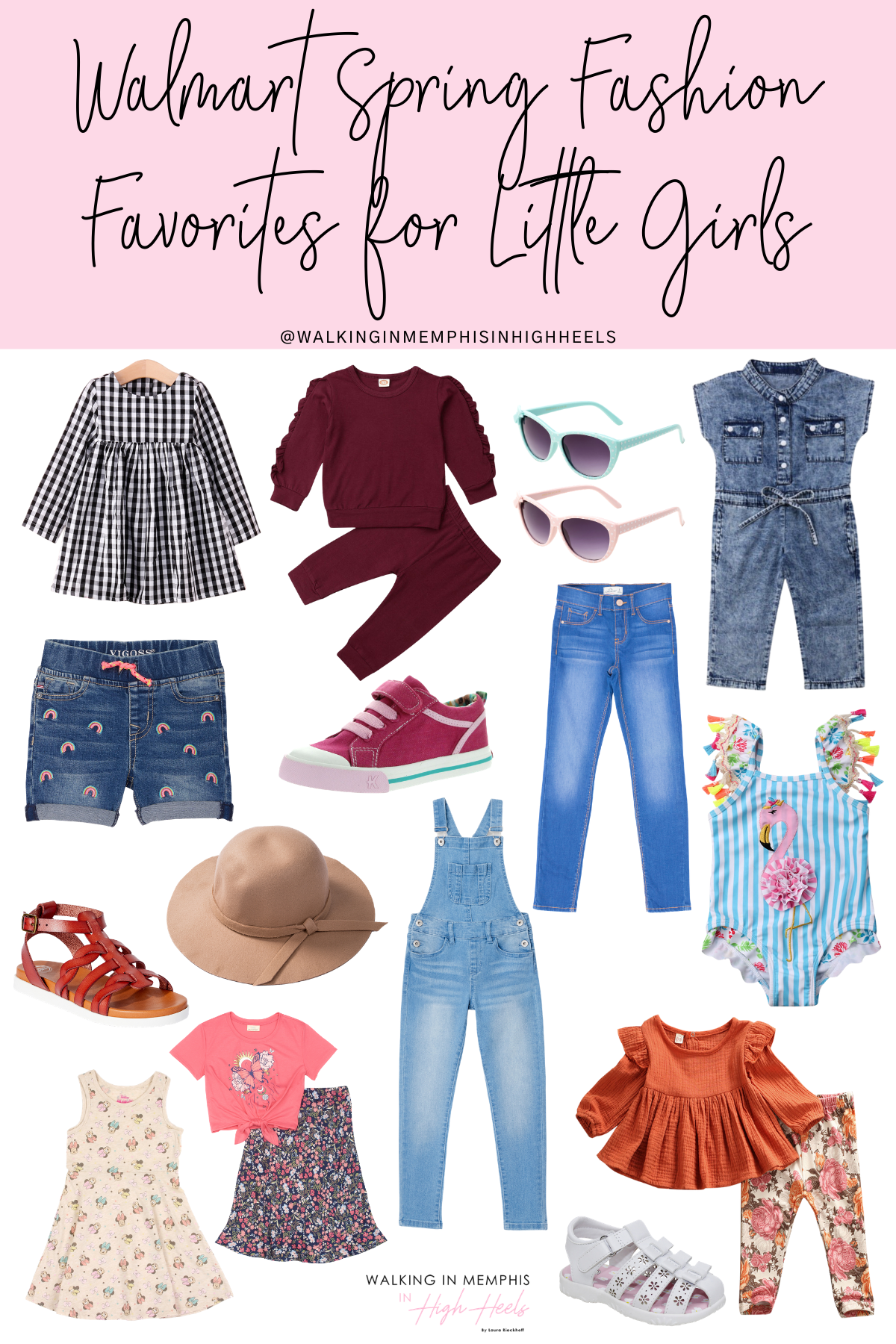 I am keeping things going here with the Walmart hauls, because y'all seem to be loving them! And I don't blame you. I LOVE Walmart too! They literally have everything in store, and if you've shopped online lately too, you know that you can find anything online, and you can get free 2 day delivery too! They have become an online marketplace, and I'm here for it! Especially those prices!
You loved my Walmart haul for baby boys, so today I'm sharing one for little girls! With two girls in our house, clothing can be a pretty large item in any budget. Because kids grow so fast, spending a lot of money on clothes isn't always worth it to us. But we still want our littles to look cute, and Walmart is such a perfect place for that! We don't have to spend a lot of money, but our girls can look cute as ever!
I've rounded up some of our favorite pieces from Walmart for spring for both toddlers and little girls. I am loving all the fun prints, bright colors and trendy pieces too. Both the girls are LOVING picking out their own clothes, and they're both really into fashion. So I love getting them pieces they will WANT to wear, and Walmart has just that!
Where are y'all shopping for your little girls this spring? Let me know!
SHOP MY WALMART SPRING FASHION FAVORITES FOR LITTLE GIRLS HERE: