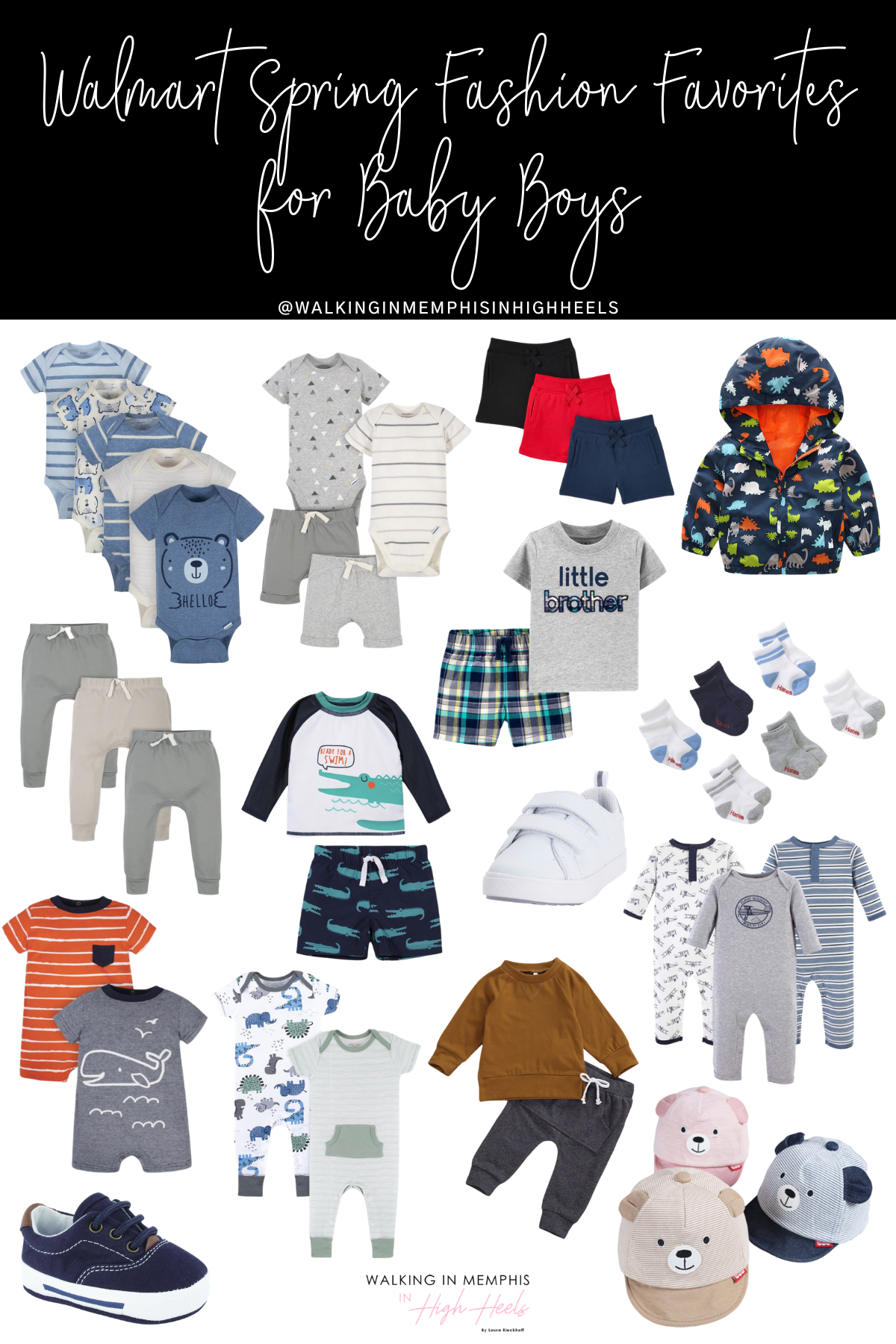 Y'all know that I've been the mama to little girls for a long time. Since having Grayson, I've now added "boy mom" to my motherhood resume. And y'all… am LOVING it! Dressing a little boy has been so much more fun than I could have ever imagined!
Walmart Fashion Favorites for Spring:
There are so many cute pieces out there for baby boys. You can even find loads for a super affordable price, without the "affordable" look. Trust me, the selection has gotten SO much better overall the years! I've rounded up some of the cutest Walmart fashion spring pieces for baby boys. But the best part?
Super cute pieces for a total bargain?! Yes please!
Where are y'all shopping for your baby boys this year? Let me know in a comment below!
SHOP MY WALMART FASHION FAVORITES FOR BABY BOYS: