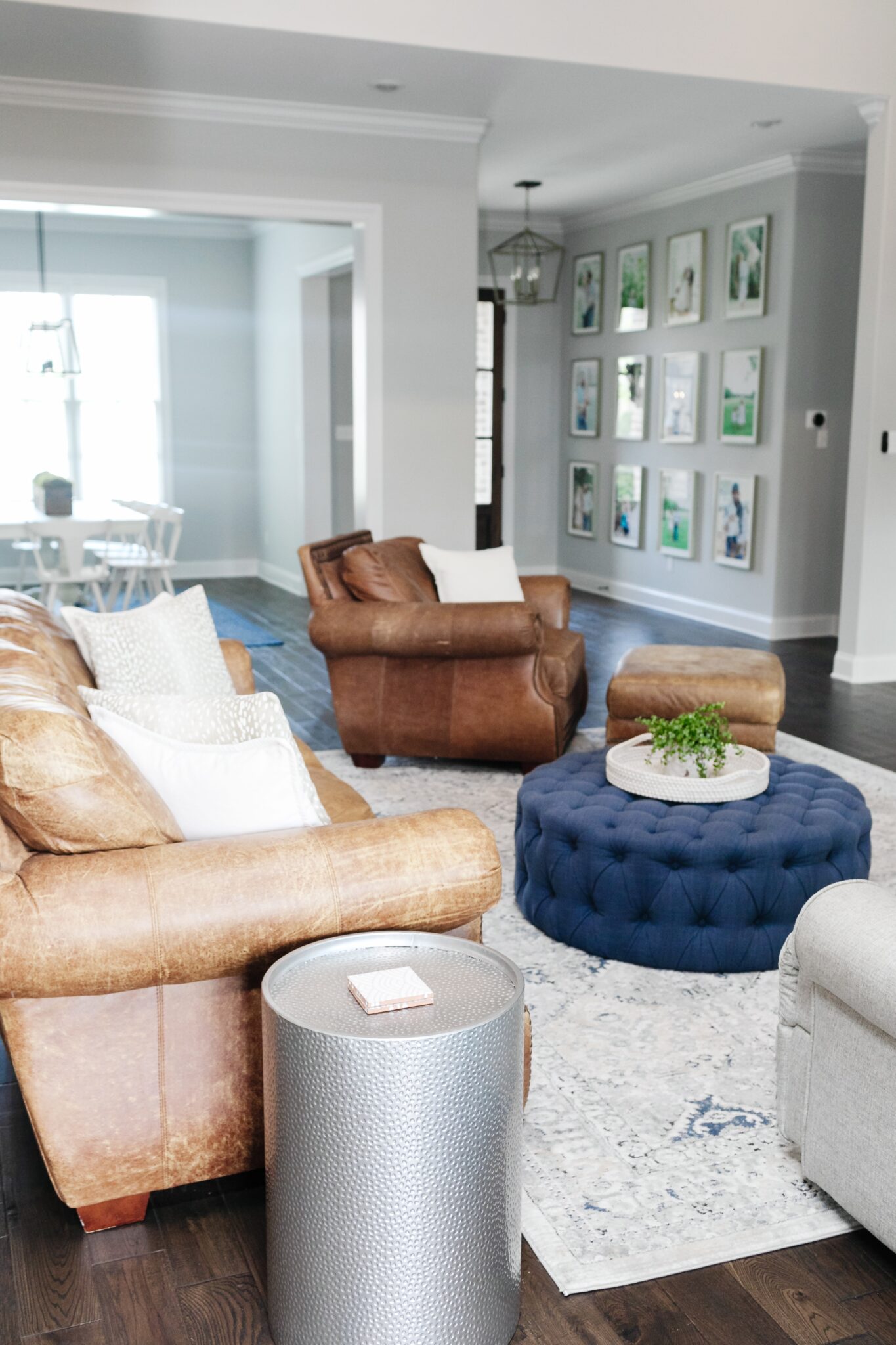 The last time I shared an update on our living room, y'all really loved it! And to be honest, I do too! We truly spend the most time in our living room and kitchen, and it's all open concept. I can't believe it's been over a year already since we moved in, and we've already made quite a few little changes! So, today I wanted to give y'all a little update. = )
Modern Farmhouse Living Room Ideas
Some of the things we have added since the last time I shared our living room include these really pretty arm chairs. We had a different set of chairs here when we first moved in, but we recently updated to these. We wanted something a little roomier and more inviting. These are super comfy and soften up the room up a bit. These chairs also swivel and recline, and that's a feature that both the kids and Matt and I all really love!
We also decided to update the rug. Though I loved the southwestern print, I wanted to add a little bit more color in this room. We've got lots of pretty navy blue and ivory details throughout the house, so bringing in this new beautiful rug really fit beautifully. It's got lots of those same blue and ivory details that we love so much. And I think it really does pull the room together!
Outside of those bigger, more obvious details, we have also gradually added in some smaller details. Some that are my favorite are these really pretty lanterns by the fireplace. I LOVE that these help to really draw your eye to the fireplace rather than it just kind of blending into the room. They are the perfect height, and I just love them. They also look great by the front door or outside on the patio, so they pull double duty.
We also finally bought some new pillows. I've mentioned before about how I love throw pillows because they are an easy way to change things up from season to season or for specific holidays. Right now, we have these pretty velvet-look throw pillows on the arm chairs, these patterned pillows on the couch, and this simple white pillow on the leather chair.
I really love adding in new details and things to our rooms to keep them ever-changing and feeling fresh. Do y'all update the rooms in your home from time to time? What are your favorite ways to do that? Let me know in the comments below!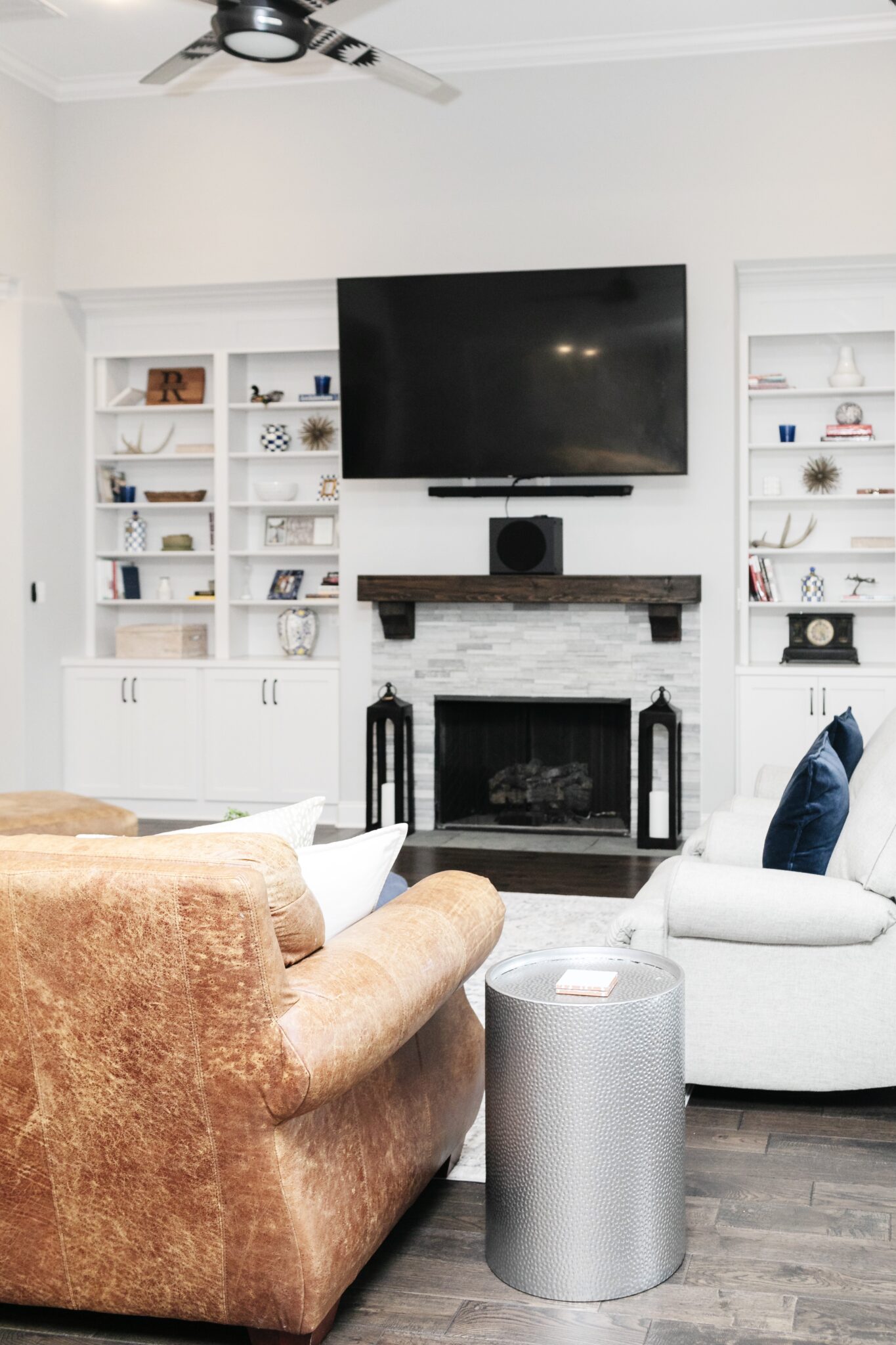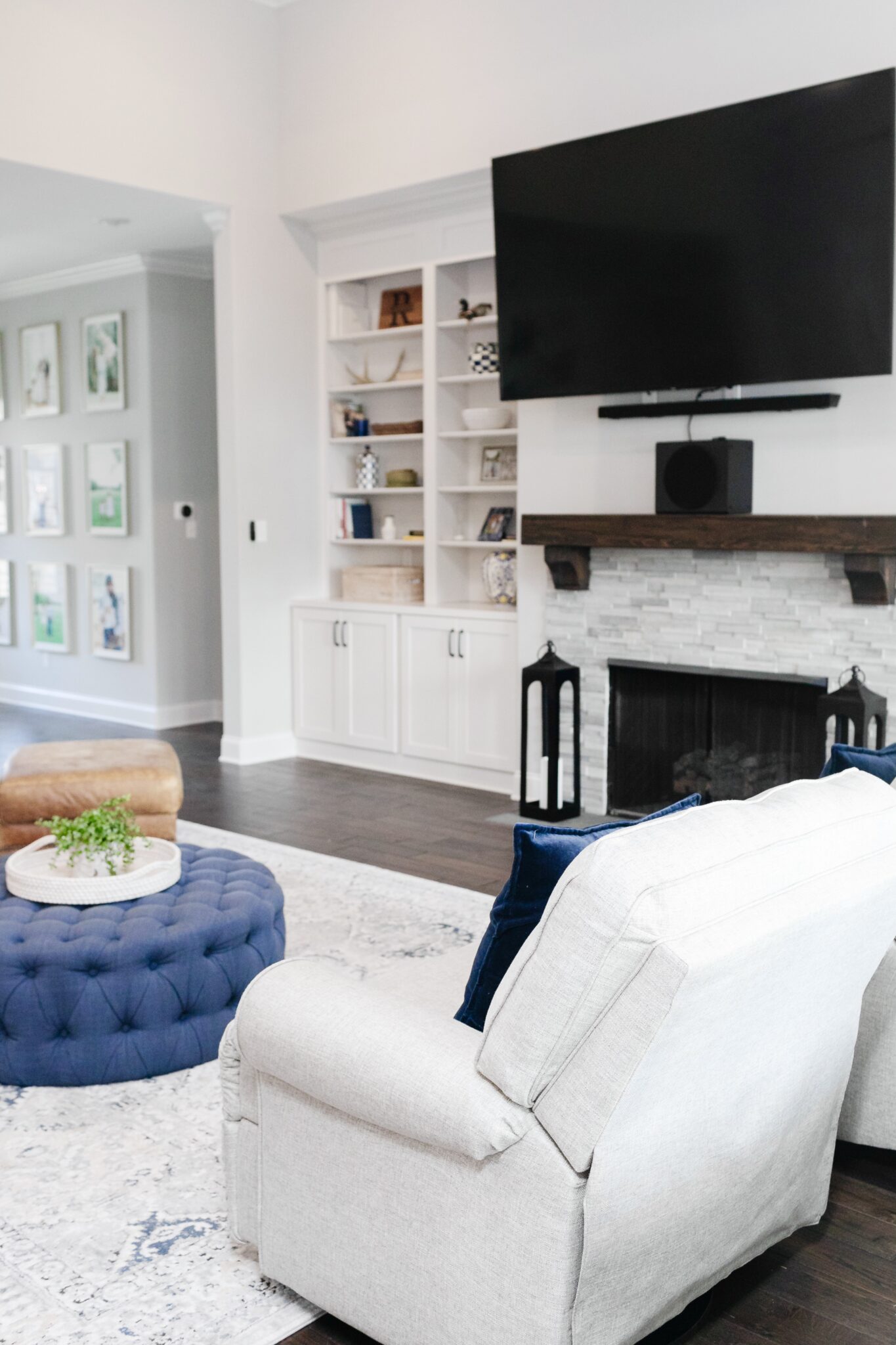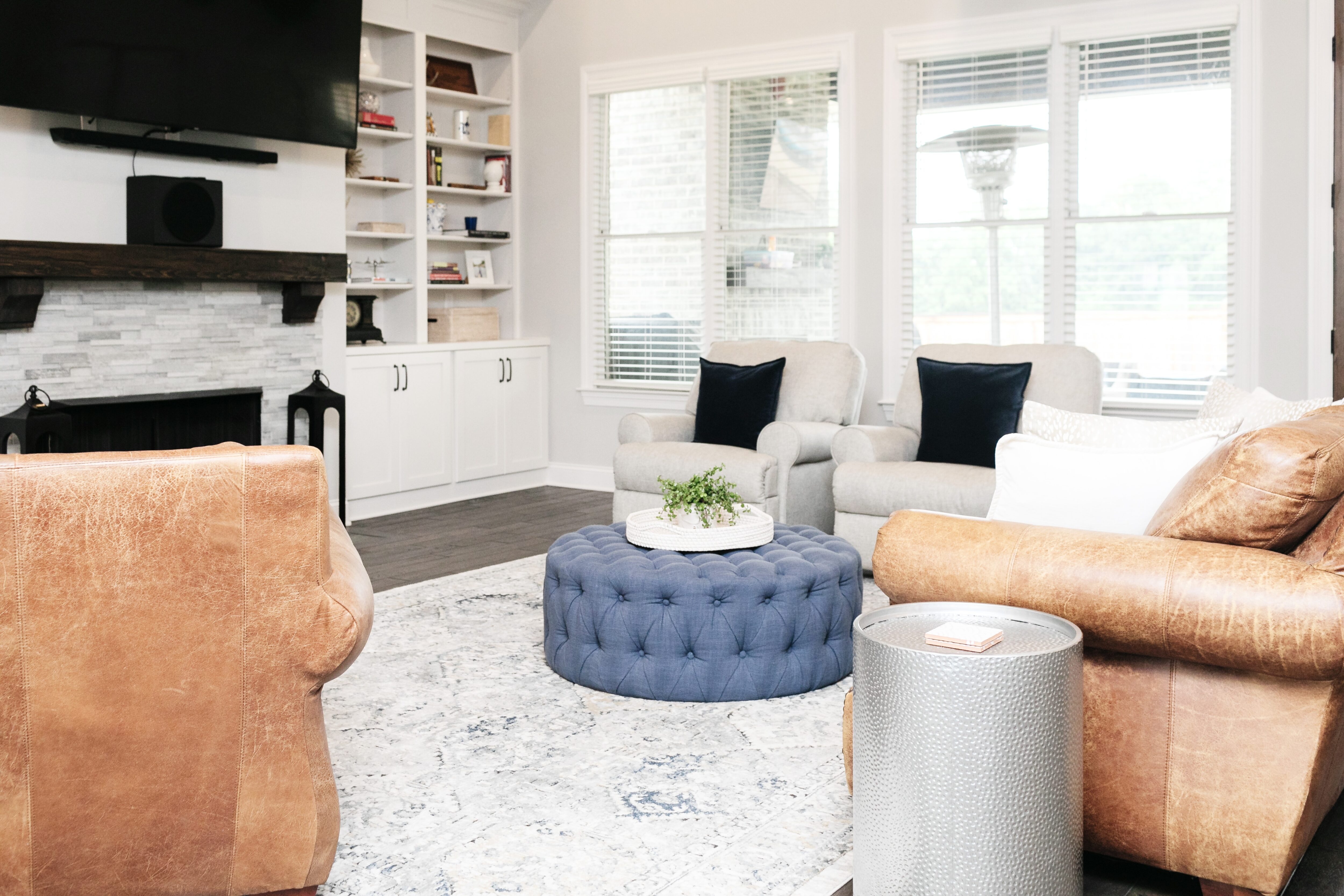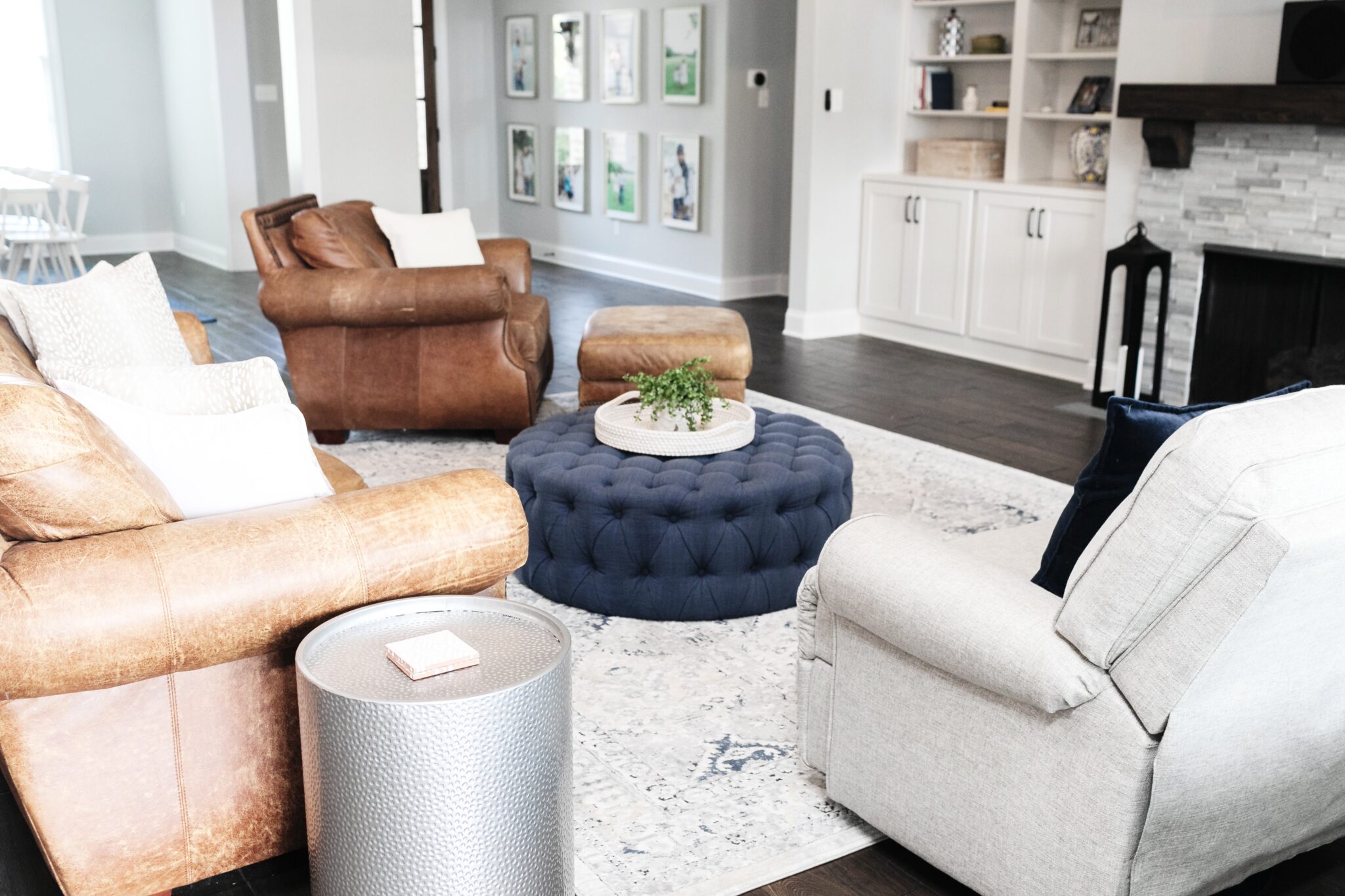 SHOP OUR LIVING ROOM