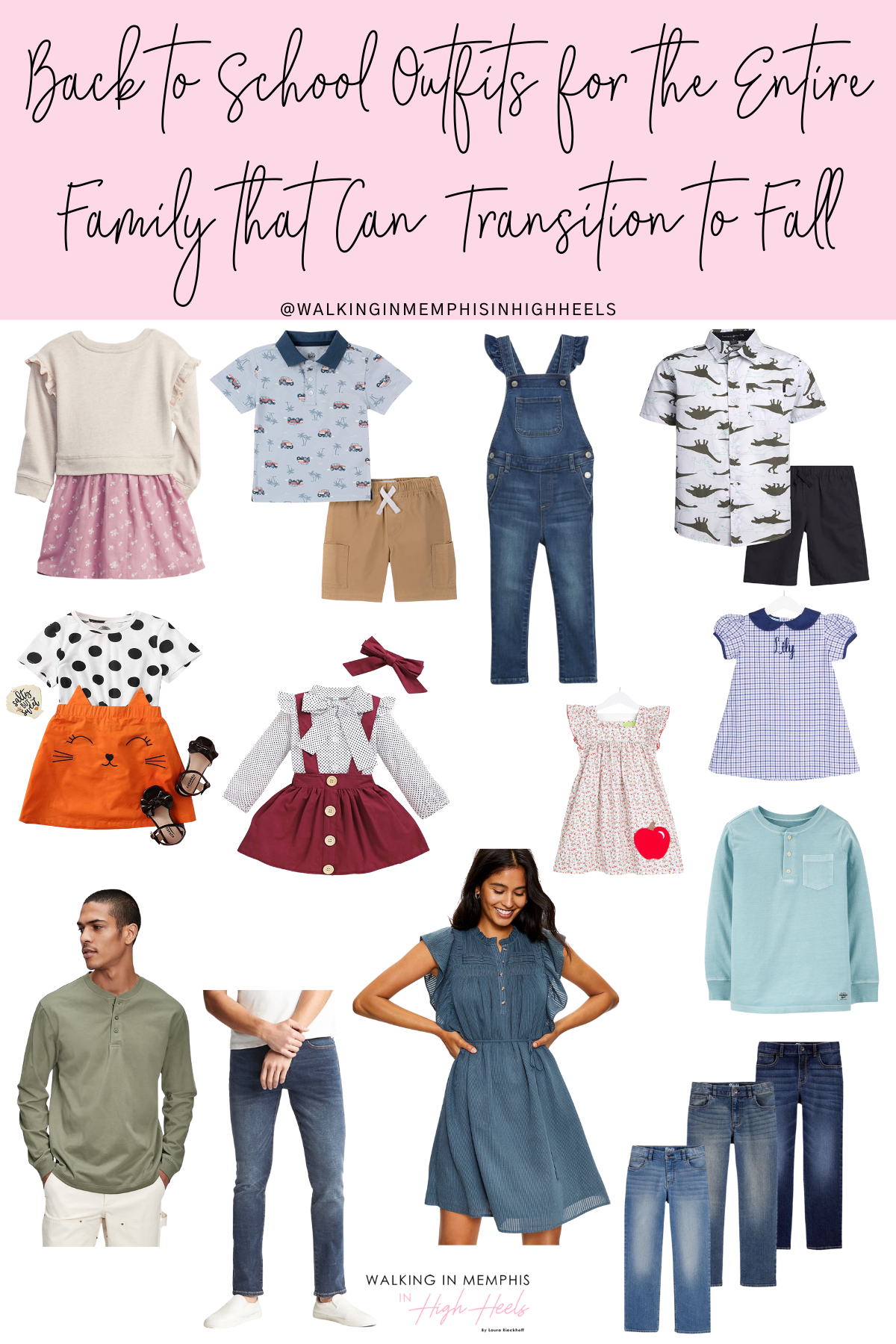 SHOP MY FAVORITE BACK TO SCHOOL OUTFITS:

Here in Tennessee, kids have been back to school for about two weeks now. But I know up North school hasn't quite started just yet.
So those of y'all that are still just preparing for the first day of school, I've rounded up some great back to school outfits for y'all today. If you're still shopping for clothes for the school year, I've got some of my top picks for kids and adults that can transition from the warmer months right into fall. Layer a light jacket over any of these options, add some cute fall boots and you've got the cutest outfit!
When do your kids go back to school if they haven't started already? Do you have their back to school outfits ready? Let me know in a comment below!