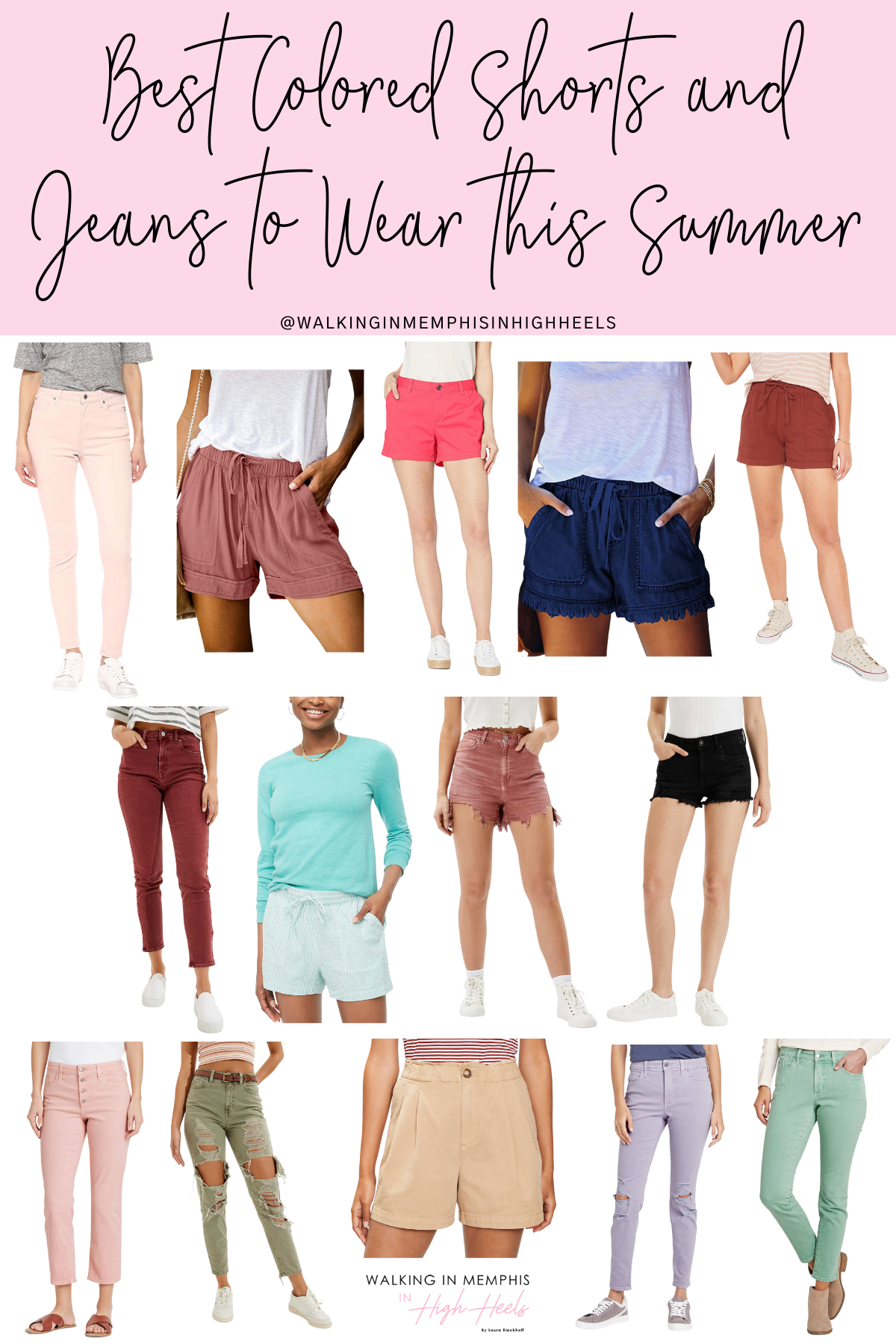 SHOP MY FAVORITE COLORFUL SUMMER SHORTS & JEANS:

Nothing still says summer like a little color, right? Well luckily, colorful shorts and jeans are still REALLY in style! And they're great to wear right onto into fall too! Nothing fits quite like a great pair of denim. Might as well mix it up with some color!
And with all the fun fall colored tones too, you can easily pair them with some of your summer tops for a great transitional look going into fall. Wear them now or wear them later.
What do you think about colorful summer shorts and denim? Let me know in a comment below!