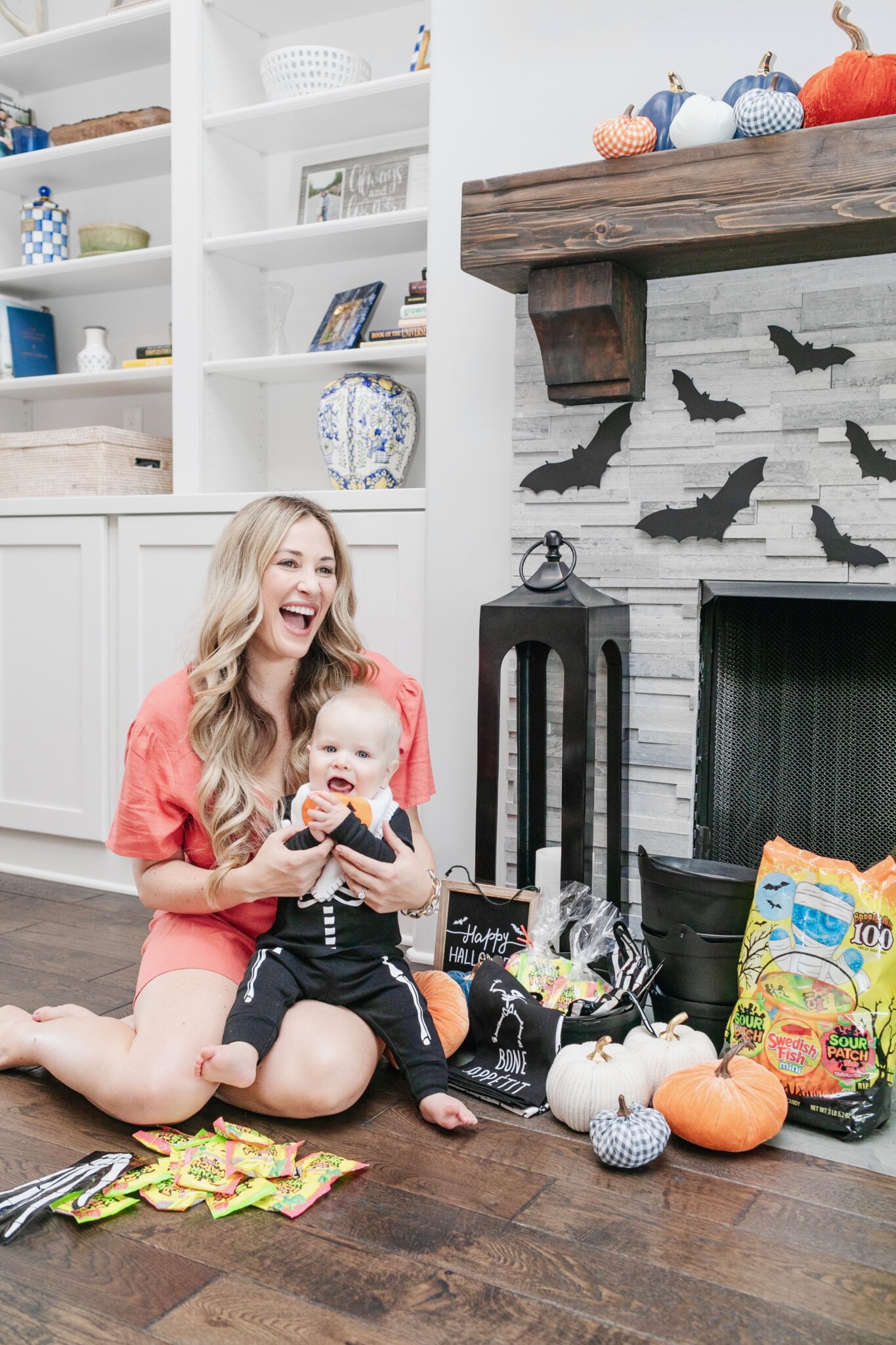 SHOP MY FAVORITE MODERN FARMHOUSE HALLOWEEN DECORATIONS:

I am SO ready to kick off Halloween decorating! It may still be pretty warm here in the South, but now that we've reached the first official day of fall, I'm getting my spooky vibes on!
When I'm decorating, I like to get festive but I also try to stick to my home's aesthetic. Maybe it's my OCD, but I don't think I'm alone here haha. The majority of our home decor, as y'all might know is farmhouse-themed. So, I like to fit my holiday decorations into our home style.
One of the things I love about Halloween decorations is that they're always kind of distressed, rustic-y anyway. That means a lot of items we find can fit pretty easily into our decor. But, if y'all are needing some direction for your farmhouse style home, I've got you covered!