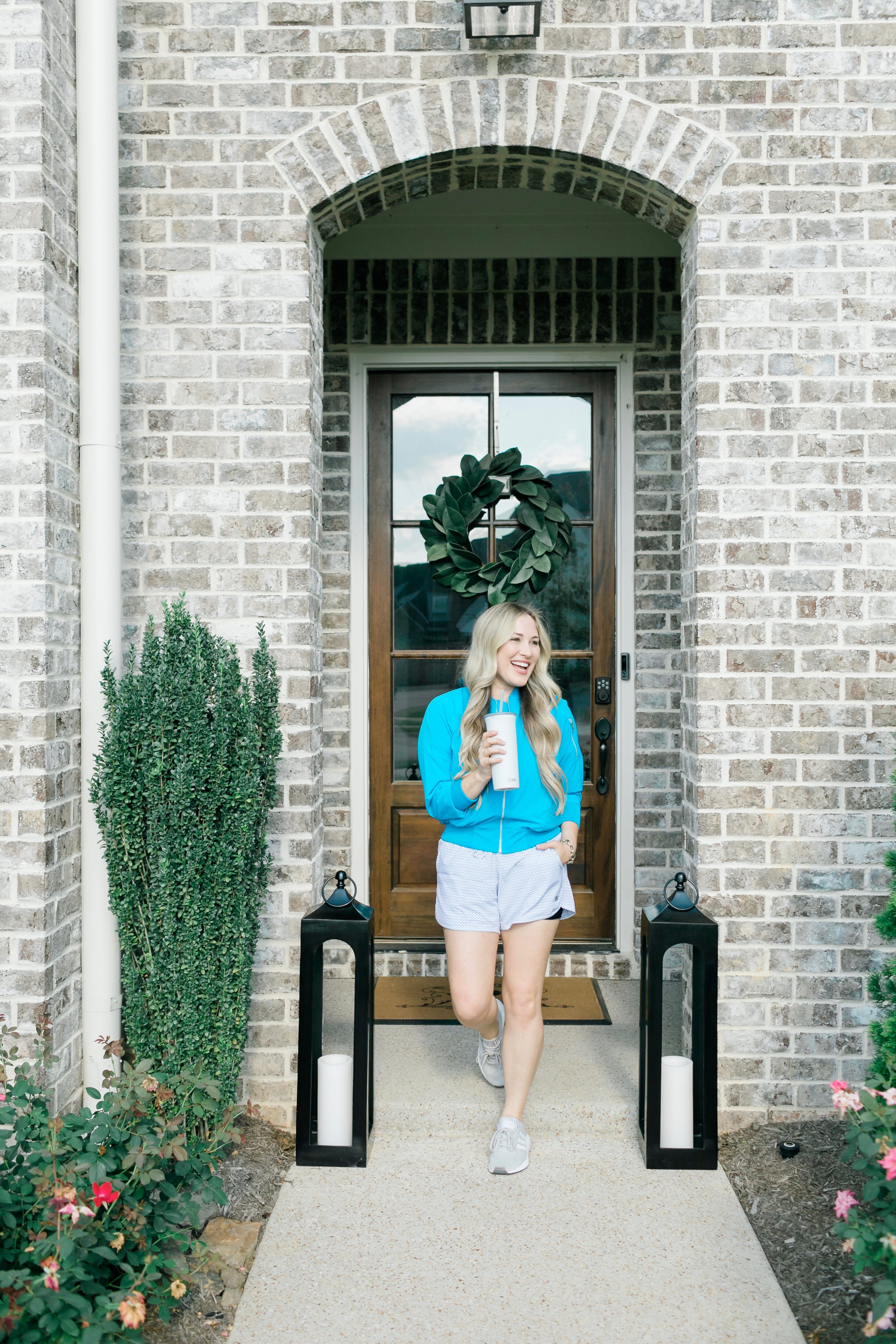 SHOP MY FALL FITNESS LOOK:

This time of year, I'm already thinking ahead to all the yummy, hearty meals the season brings. We're not far off from the holiday season. It's a time full of treats and sweets and all kinds of delicious foods. All those delicious foods paired with the cooler weather driving us indoors more can mean disaster for a solid, healthy routine.
That's why I've teamed up with Heather from My Life Well Loved to share this fall fitness challenge with y'all! Y'all know Heather and I are passionate about living a healthy lifestyle. We're hoping to help y'all keep up with YOUR healthy lifestyles in this season, when it's so easy to get caught up in the excitement of all the fall festivities and holidays.
Fall Into Fitness Challenge
Complete 1 Mile Each Day during October
Drink 8+ Cups of Water Each Day
Share your walk, run or workout equaling to a mile on Instagram stories and tag @walkinginmemphisinhighheels so I can see & share to keep everyone motivated!
Our hope for you this season is to take care of yourself so you feel your very best. We want you to be able to enjoy this season. When you feel your best, you can be your best. You can be your best for yourself and for your family. Taking little steps every day towards a healthier life will make you feel so good.
Are you going to join us this month? Let me know!