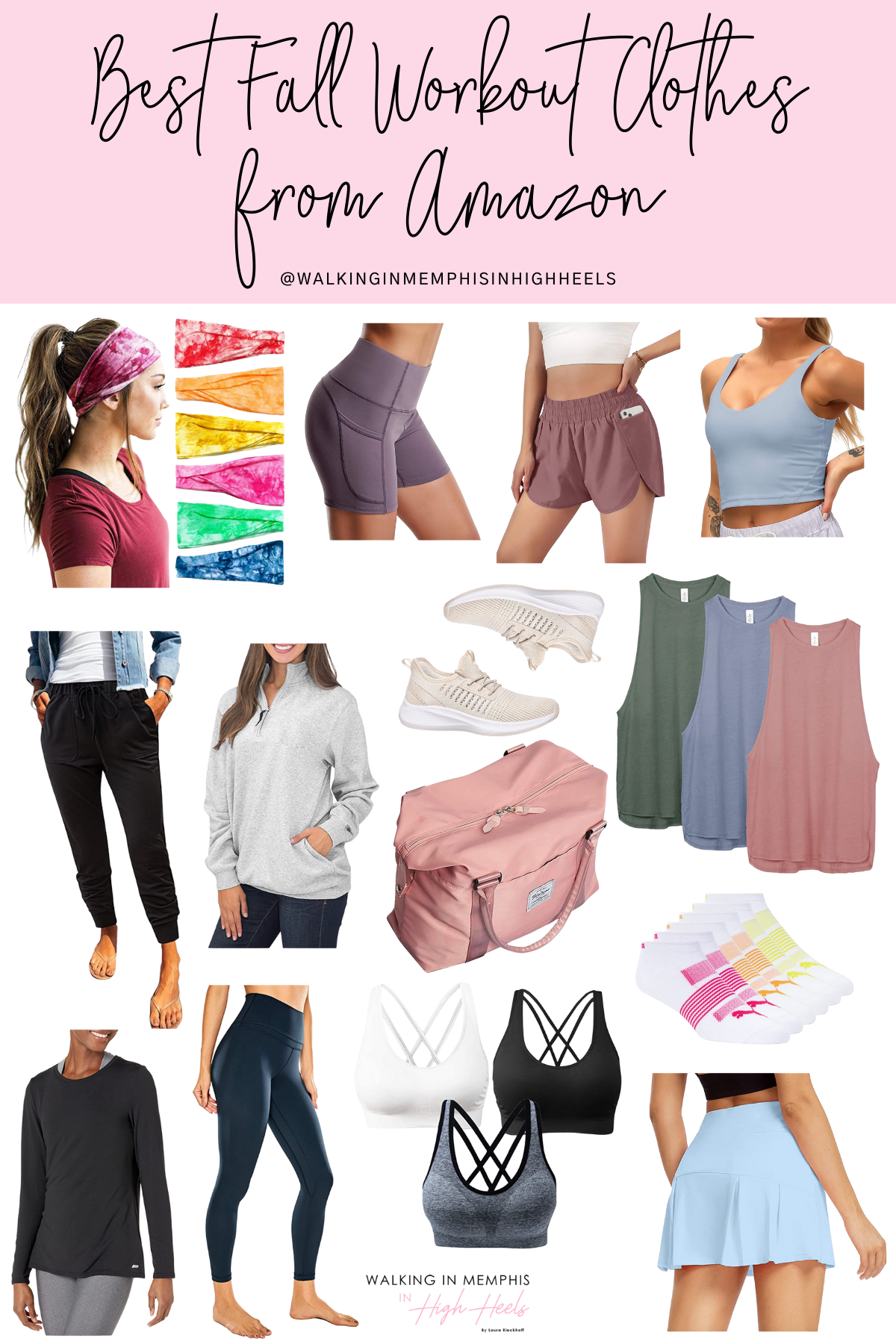 SHOP MY FAVORITE FALL WORKOUT CLOTHES ON AMAZON:

Fall is, hands down my favorite time of year to be working out. The cool temperatures, beautiful changing colors and everything in between just make it such an ideal time of year for getting in your workout.
On top of it being great because of the weather, fall workout clothes are the absolute cutest ever. Lots of really fun colors, cozy and oversized tops, comfy leggings… you name it!
Today, I'm sharing an awesome roundup of all the best fall workout clothes for women from Amazon!
Where are y'all shopping for workout clothes this year? Let me know in a comment below!