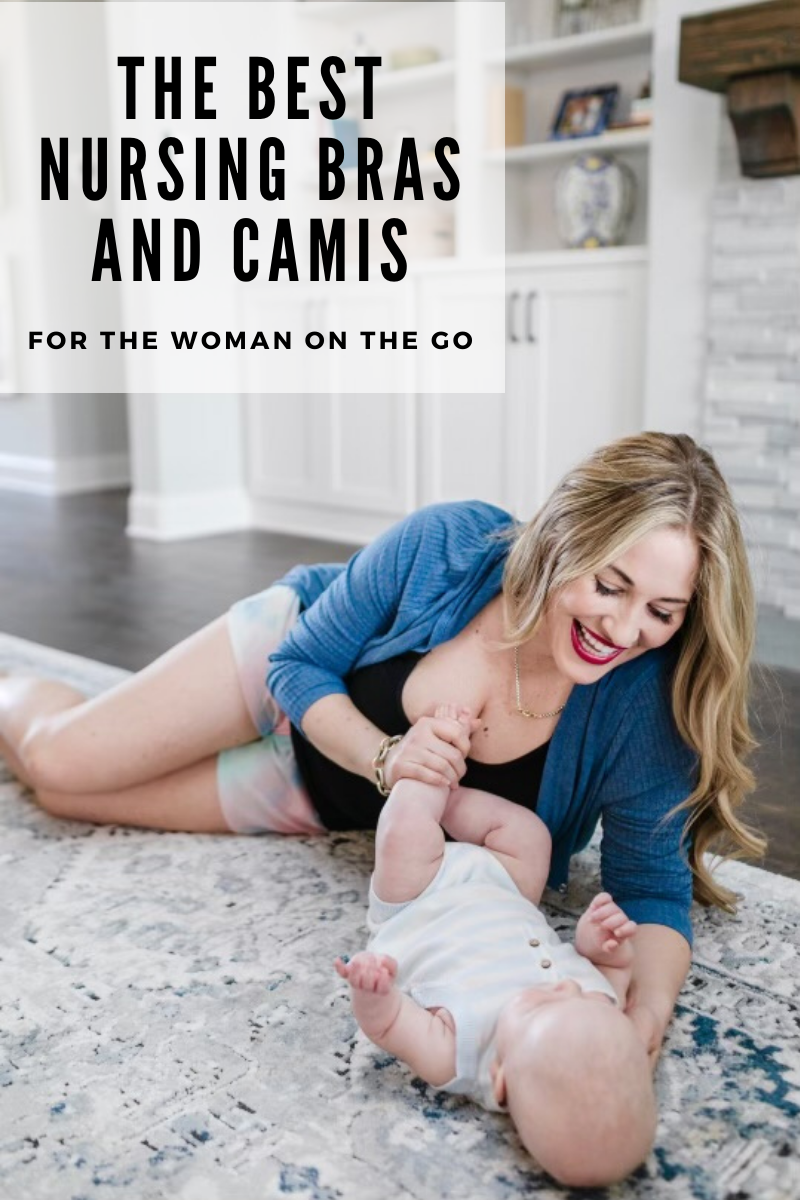 SHOP THE BEST NURSING BRAS AND CAMIS:

For all my nursing mamas out there, I want to share some of the best nursing bras and camis today. There is so much that comes with motherhood, you don't need to worry about trying out brand after brand of nursing bras. There are just SO many nursing brands out there that it can be hard to sort through and find the perfect ones. So…I've done it for you!
If you're looking for one that is comfortable, supportable while not being restrictive and perfect for that postpartum mom with a newborn or that mom with a 17 month old, these are it! They are great for everyday wear on the go. I still wear a nursing bra almost every single day. They are just comfortable and perfect for the stage I'm in in my life everyday.
Bamboobies, Soma and Kindred Bravely are a few of my favorite brands. P.S. Make sure you use code WALKING20 for 20% off any purchase at Kindred Bravely. Check out my favorites above and let me know what some of your favorite brands and styles are.
Are you a nursing mama? What were your best tips to help you? Mine is to stay hydrated, rest and keep snacks with you! = )