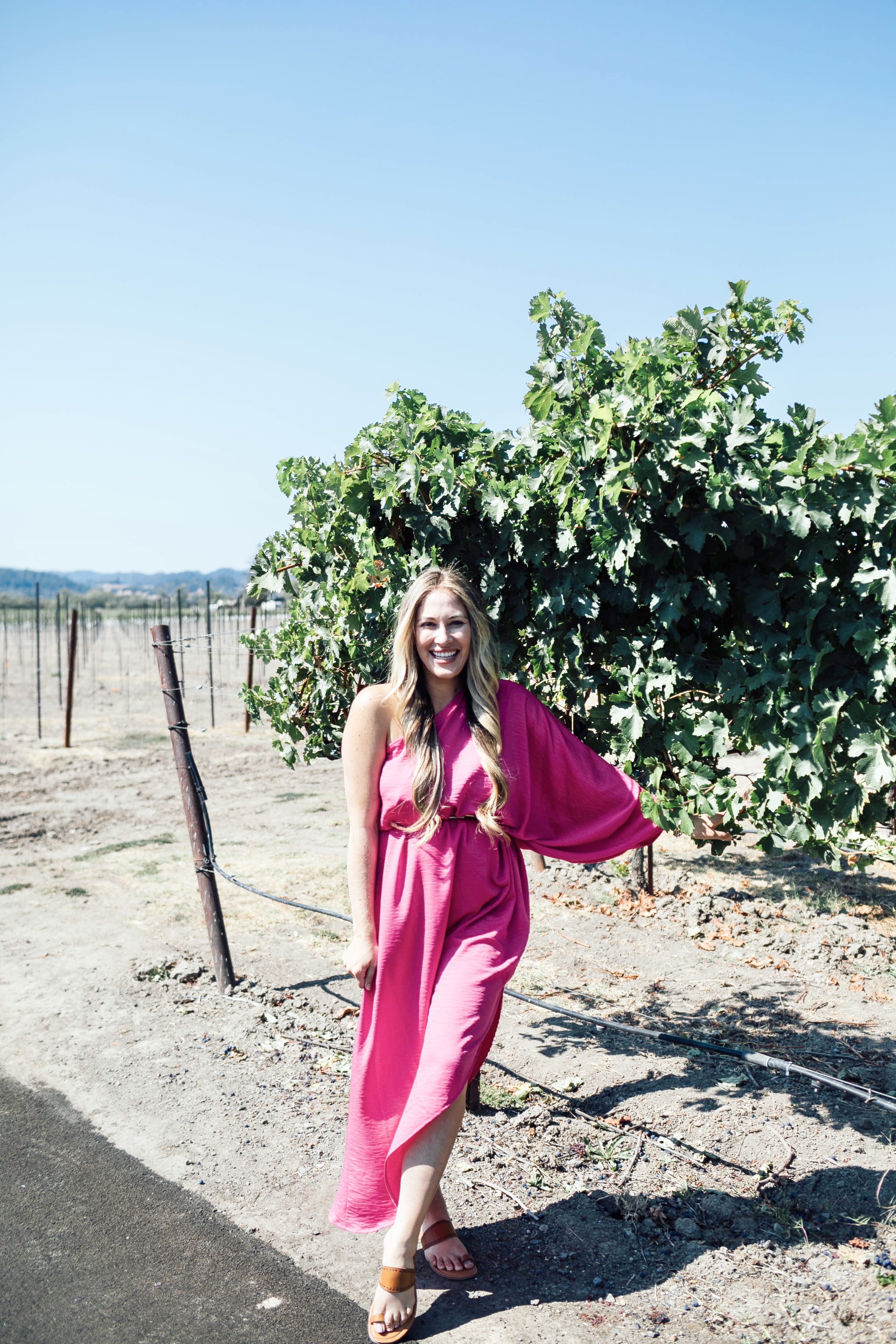 SHOP MY HEALDSBURG, CA LOOK:

Last month, Matt and I were SO excited to finally take our first anniversary trip…on our 2nd anniversary lol! Last year at this time, I was 8 months pregnant, so we waited until this year. And it was worth it!
We had been planning our anniversary trip for over 2 years, so we were excited to finally go. When moving dates and planning out our itinerary, we realized that it was only a few hours to wine country from where we were staying in Lake Tahoe in Nevada. We debated and debated, and finally, we decided to spend one full day in Sonoma county.
We researched and asked around and drove around all day in Sonoma and Napa touring and viewing vineyards. It was breathtaking! Just the drive alone from Lake Tahoe to Sonoma was so worth it. The hills, the landscape, the weather, the river, the ocean, the grapes. It was all so pretty. We are SO glad we ended up going to Sonoma, and we can't wait to go back for an entire trip soon.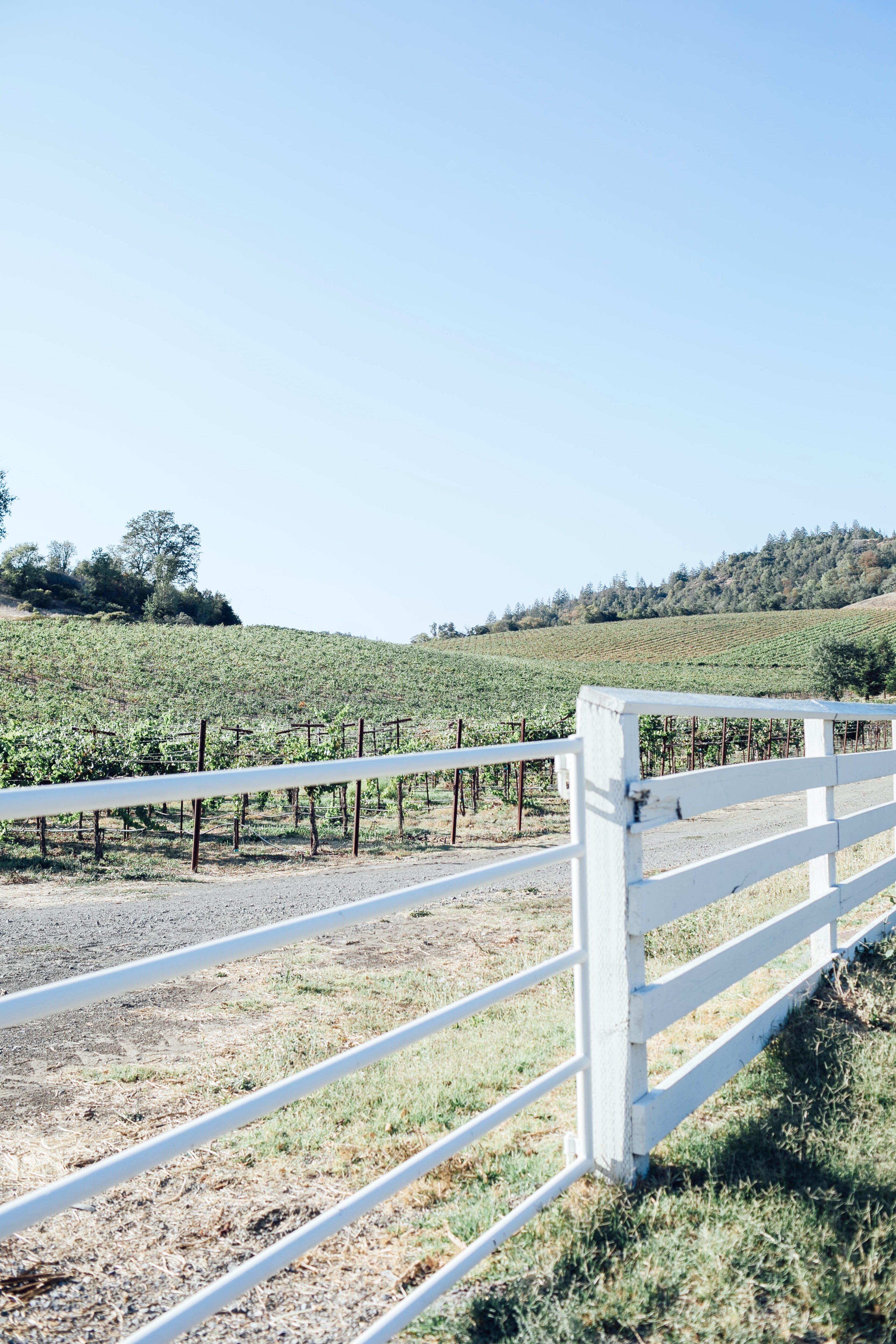 The Best Vineyards in Healdsburg, CA:
We made it to Sonoma at noon, and we left the Sonoma/Napa area about 8:00pm. So…we basically spent 8 hours in the area. But trust me, we made every minute count! It was such a long day driving back so late at night, but it was 100% worth it. Even Matt says it was his favorite day of our entire trip, and I completely agree! So if your'e looking for the best wines, I definitely recommend the Sonoma county area. We visited several wineries in Healdsburg, California, and I'm sharing my top 5 below.
We especially love them for their reds (their cab is one of our all time favorite go-to wines.) Matt and I first tell in love with Rodney Strong a few years ago when one of our favorite restaurants sent us home with a bottle as a gift. Since then, we have fell in love with the wine and the company even more. We were so excited to finally get to visit in person and do a wine tasting and tour. The wine was great, the view was amazing, and the company was pretty awesome too. = )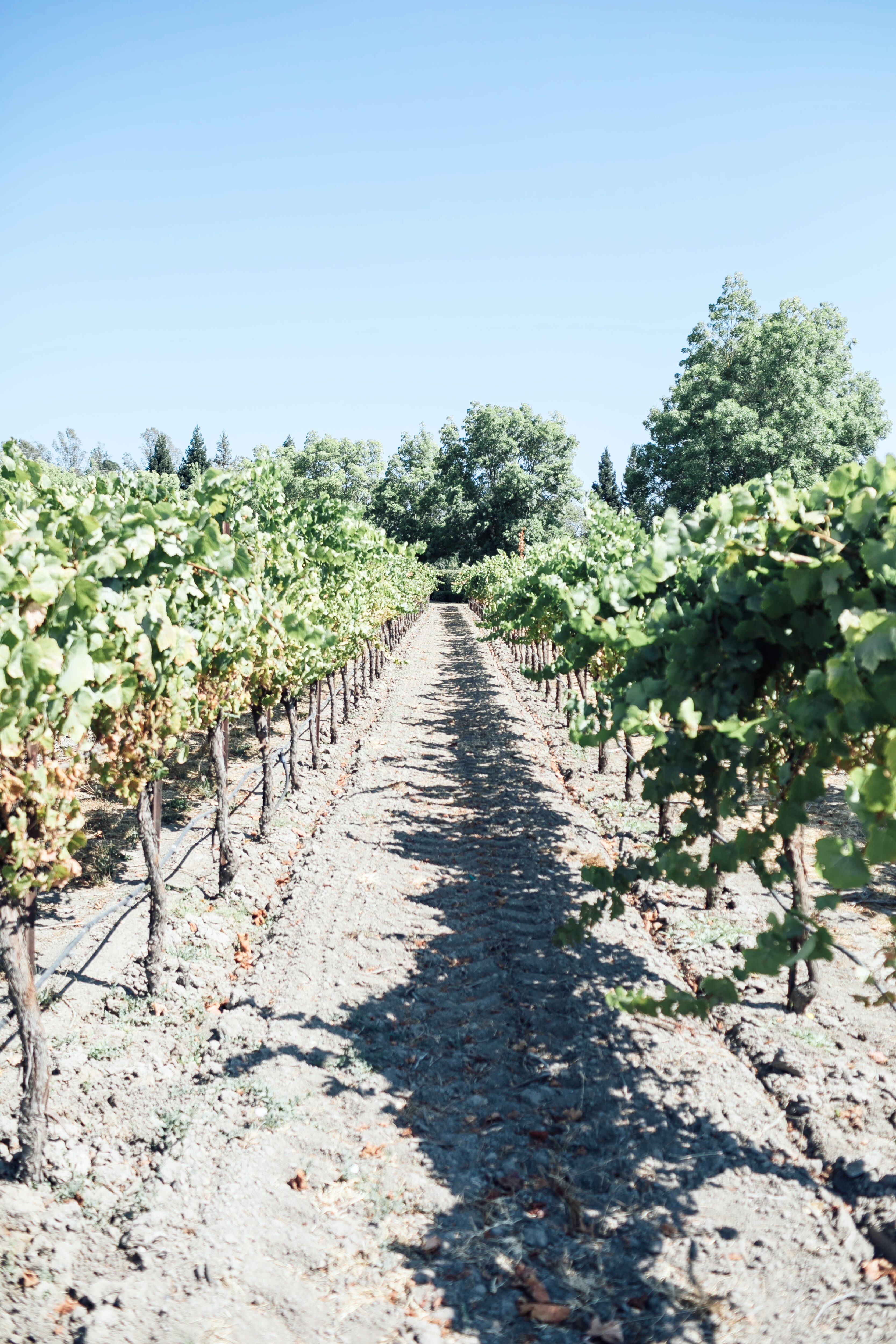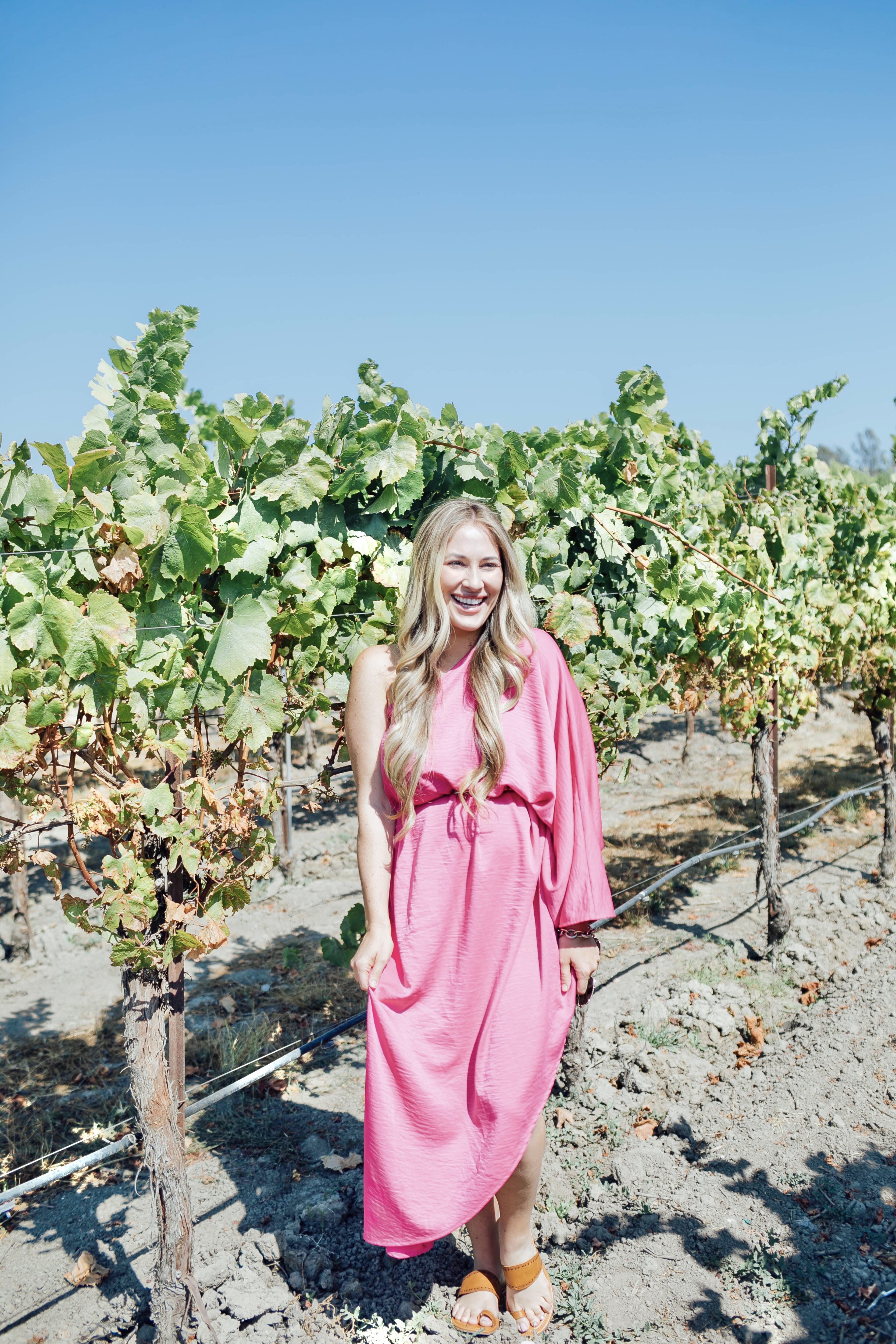 If you like chardonnay, pinot noir, rose or sauvignon blanc, then you will love this winery! And even if you don't, the view alone is worth it. Even though Matt and I prefer cabs, we were quite impressed with Gary Farrell. Their chardonnay was very good, and it paired so well with the cheese board, the amazing views of the Russian River Valley.
Davis Family has a little bit of everything, and they're located right off the Russian River. Not only do they have great wine, they have a small family feel, and you'll get great views of the river during your tasting.
Coming from a farming background, we just loved DaVero! They have great wine, and that's not all! They are a farm too and make some amazing olive oils and vinegar. No tasting is complete without wine, cheese and olive oil. Yum! They have a beautiful farm and vineyard that you can tour with your tasting.
Probably one of the most widely known wineries on my list, you can't make a trip to Healdsburg without visiting Jordan. Their wine is impeccable and a classic to anyone who loves wine.
All of the tasting rooms/vineyards are open, but only for appointments. Make sure if you are planning a trip, you visit each of their websites and make a reservation in advance as they are limited on the number of guests they can have and they fill up quickly!
Next time we can't wait to try some vineyards in Napa as well. What are some of your favorite California vineyards I should add to my list? Let me know in a comment below!