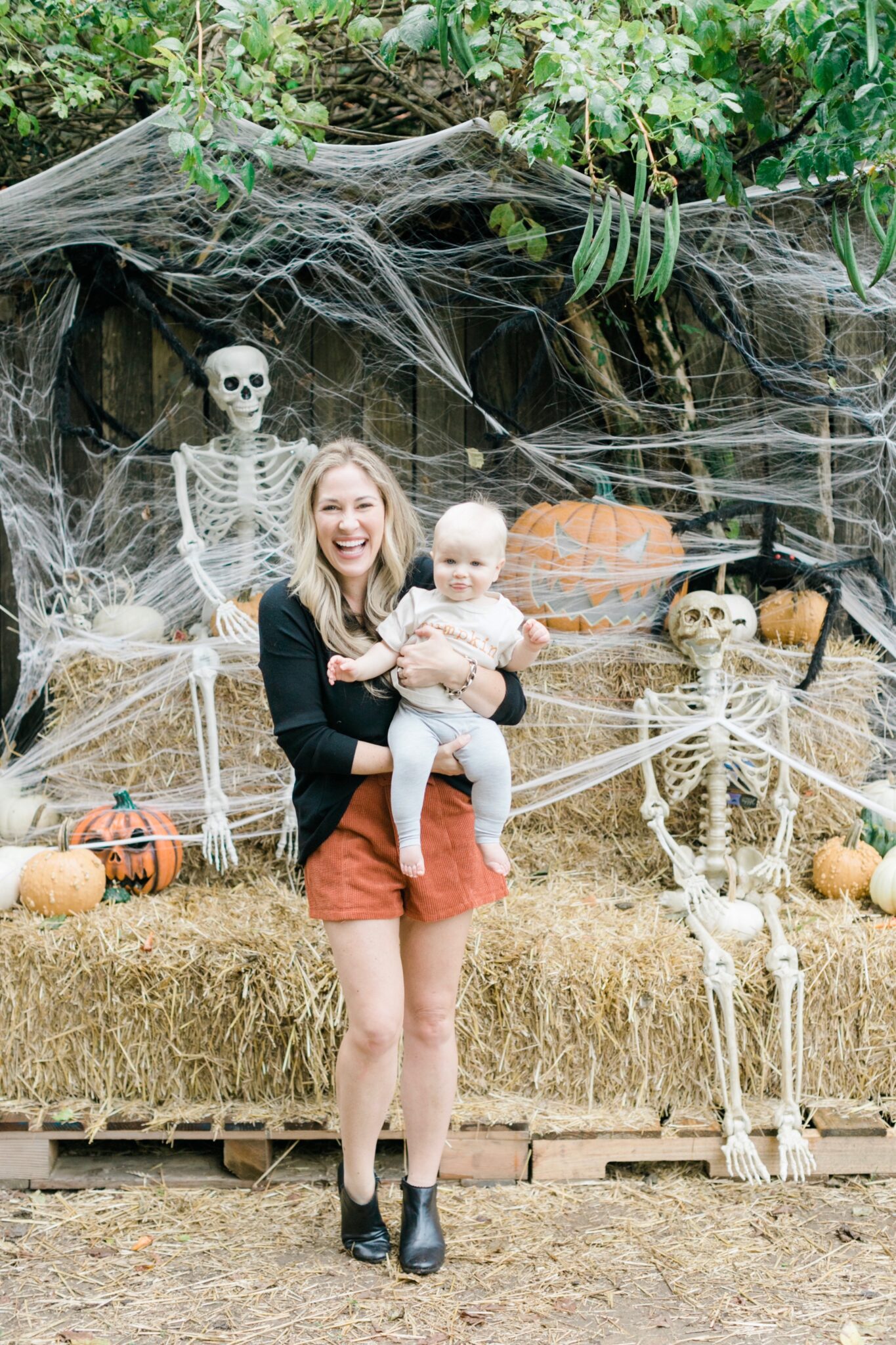 We made it over to the pumpkin patch twice in 1 week a couple weeks ago. Right before we left, it started pouring down raining. But luckily, Gray and I were able to snap a couple cute pictures together first. How precious is his pumpkin shirt? We stayed for 3 hours, and he was SO sweet all afternoon!
The weather felt great, so I just had to wear shorts, and I'm glad I had on my boots for all the mud that came! I may or may not have had memories of my old corduroy couch when I spotted these shorts…but clearly that didn't stop m from getting them! I am here for corduroy this year! It's such a fun trend that I love is back in style.
I scooped up these shorts on sale and linked some super cute similar ones above. I paired it with my go-to sweater. It is a longer tunic length with pockets and a v-neck. I have it in 3 different colors. That's how much I wear it. It's the perfect sweater to pair with shorts, skirts or denim, and it's the perfect length to wear with leggings.
So…what do you think about corduroy? Are you loving it or wishing it wasn't back?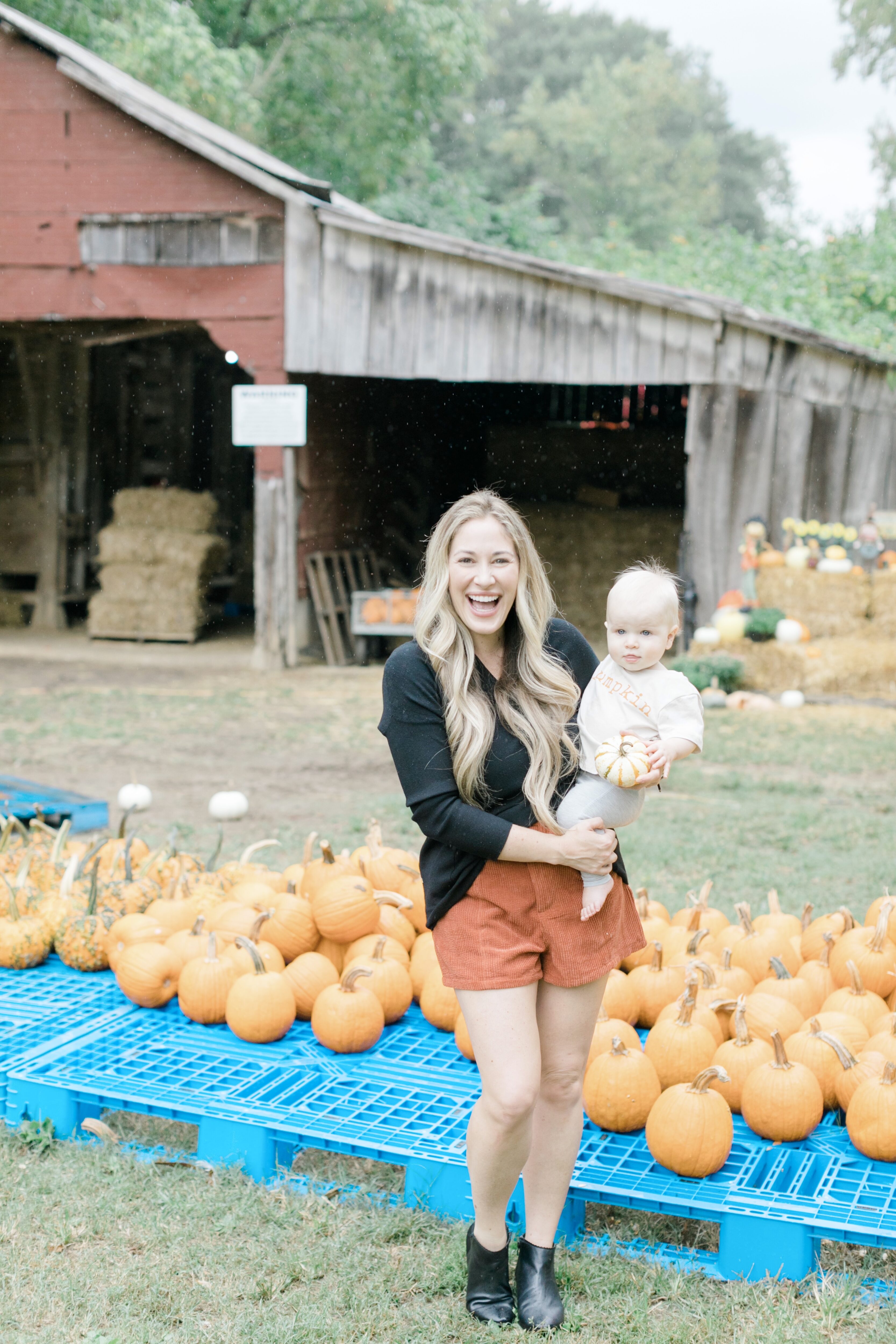 CORDUROY
Walking in Memphis in High Heels | The Fashion Canvas
~~~
The featured bloggers are Elegantly Dressed & Stylish and Hypnoz Glam because we loved their Dresses from last week's linkup.
Add your link below and make sure to follow the theme for your chance to be featured on our blogs.