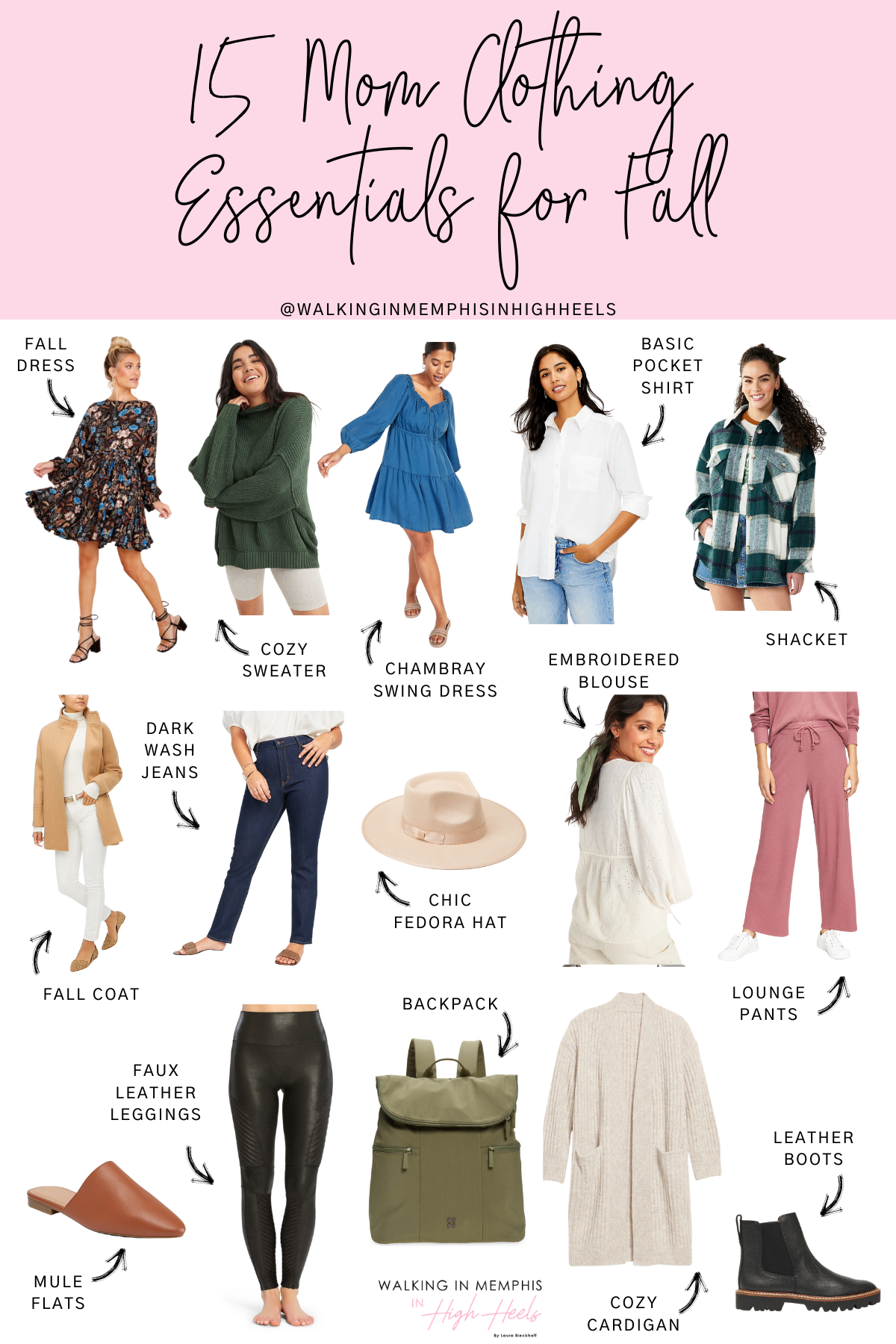 SHOP THESE FALL ESSENTIALS:

Eek, I woke up this morning to a high in the 70's and… I couldn't happier! I LOVE fall (in case I still haven't mentioned it enough!) With that cooler weather brings so many awesome things (Ill be sharing my fall bucket list tomorrow) including cooler weather clothing, yay!
What to Wear in Memphis in the Fall: 15 Must Haves
I don't know if it's the leggings, boots, mules, layers or coziness, but I am all about fall fashion! Today I am sharing 15 fall fashion essentials for women, and I think they're great pieces to have in your closet. Most of them are classics you can easily build upon, and so many of them can easily be mixed and matched too.
When it comes to our closet, typically we only reach for so many different items. We usually love our newest pieces the most and our basics and staples to complete those looks. That's really all you need!
What about you? What are your favorite closet essentials in the fall? Let me know in a comment below!