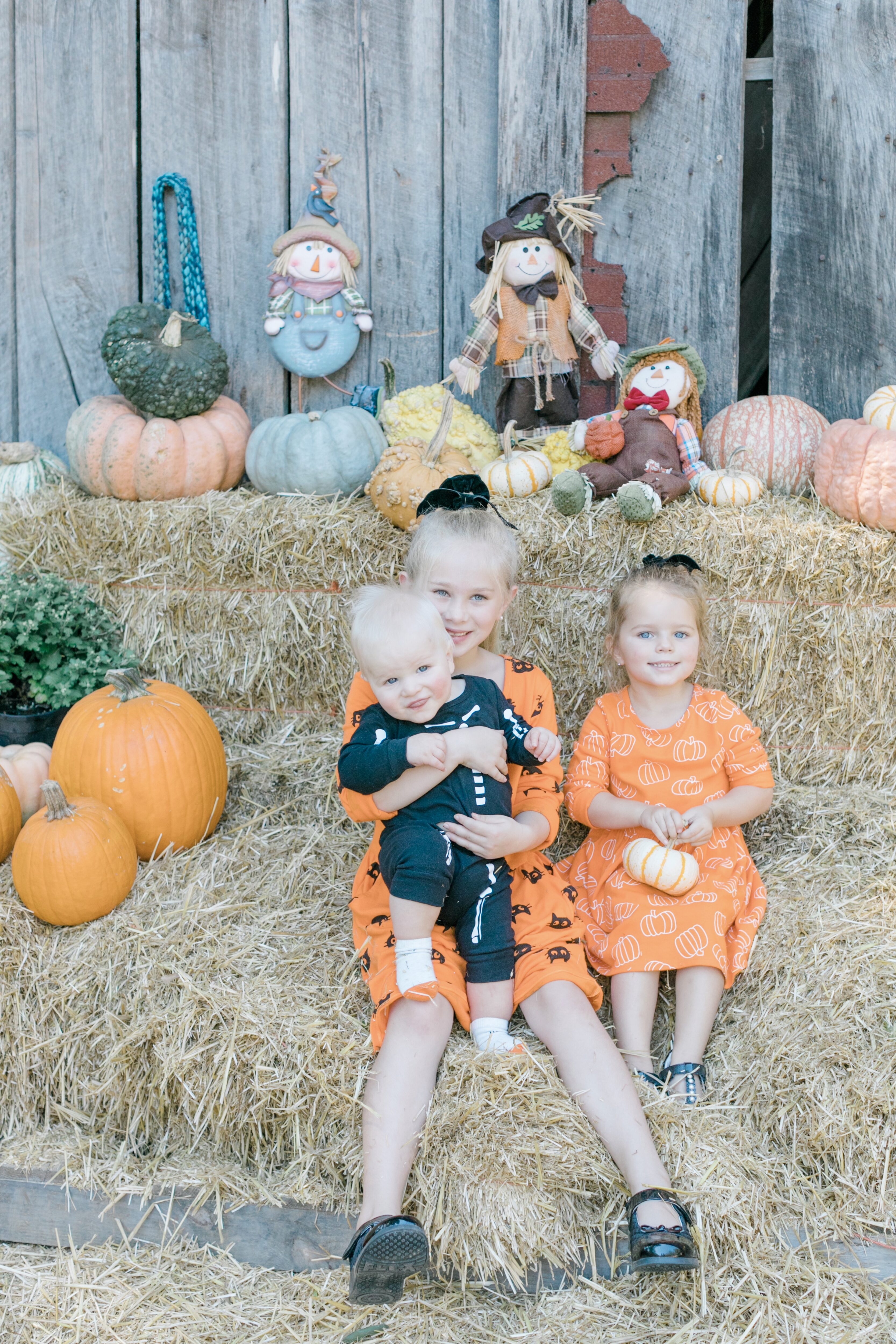 SHOP OUR FALL ESSENTIALS:

I am happy to say it is barely fall, and we have already knocked all 10 of these off our fall bucket list! That means we can start over and do it all again, right? I mean, I could go for s'mores again… and again! = ) And several other fall items on my list!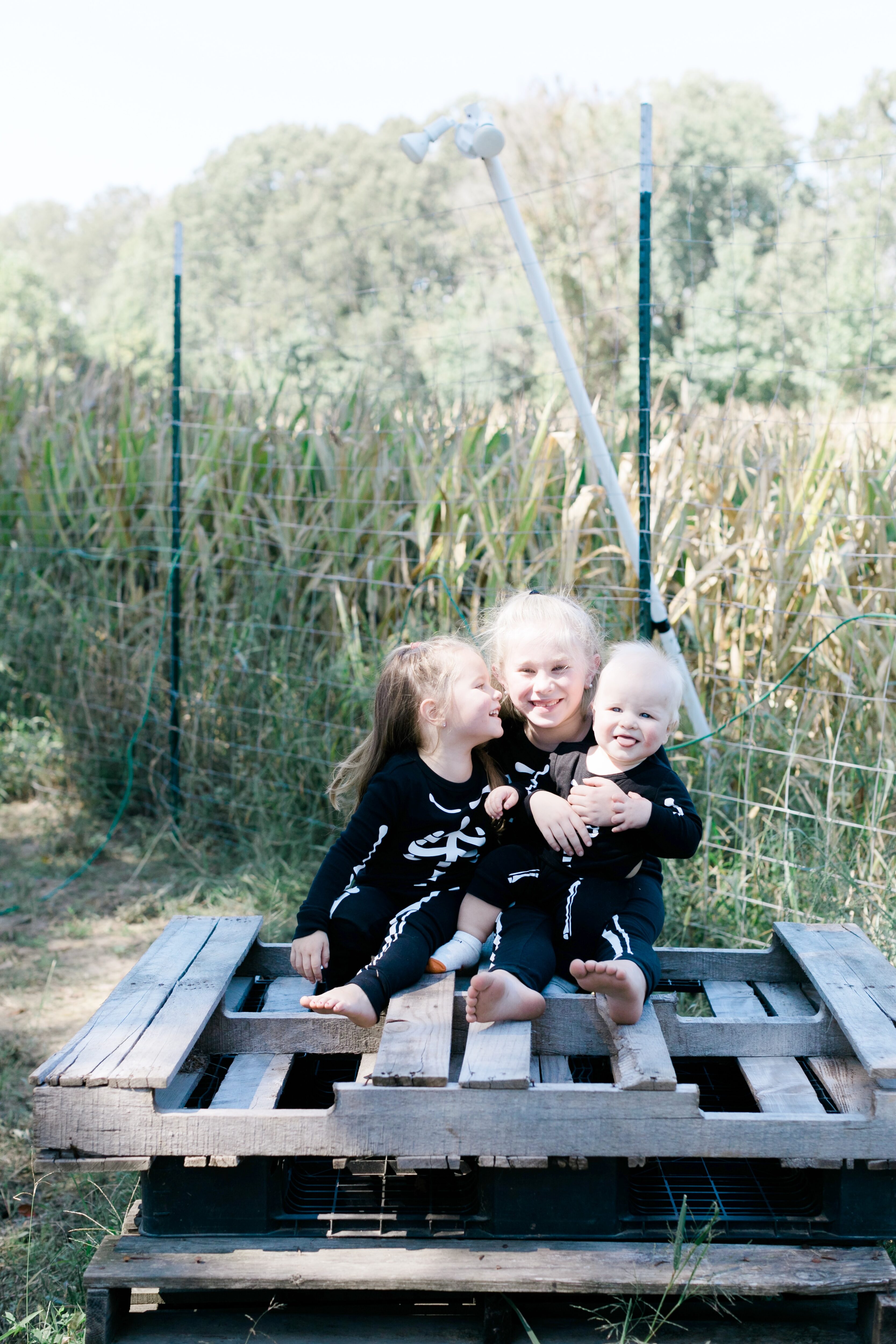 A Complete Fall Bucket List with 10 Fun Family Activities
If you're anything like me, you love fall! Today I'm sharing my fall bucket list. Whether you have kids or not, these are some great, fun things to do to welcome in fall and that cooler weather!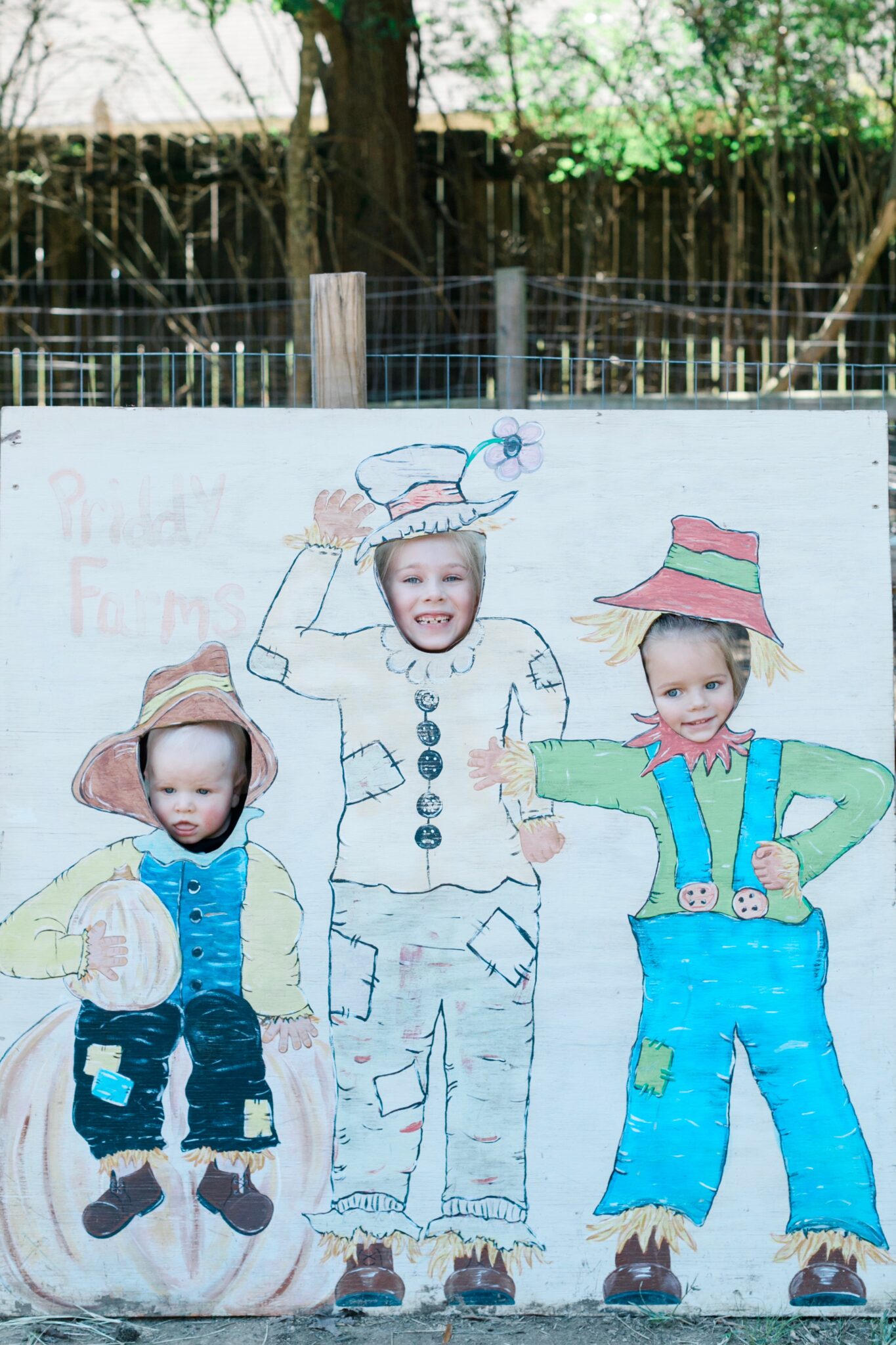 1.) Go to a pumpkin patch.
We love Priddy Farms and visit every year! There is seriously something for everyone – pumpkins, mums, animals, a corn maze, the haunted woods, a hay ride, a train ride, inflatables, swings, slides, a concession stand. We have already been twice this year, and the kids are already begging to go back again!
2.) Visit a corn maze.
Whether you visit a scary one or just a fun one, you have to add this to your list! And throw on something orange just for fun (plus, it helps you locate your kids lol!)
3.) Go on a hayride.
I'm not sure why, but this is one of the things I remember the most about my childhood! You can't forget the hay rides!
4.) Carve or paint pumpkins.
Since the kids are still pretty young, we opted for painting. The girls painted and added polka dots on their pumpkins and had a blast!
5.) Have a fall picnic outside.
We did this last week when the kids were out of school. They had so much fun eating their lunches and dinners outside. There's just something special about eating outside in the nice weather and getting to play on the swing outside afterwards. So much more lax!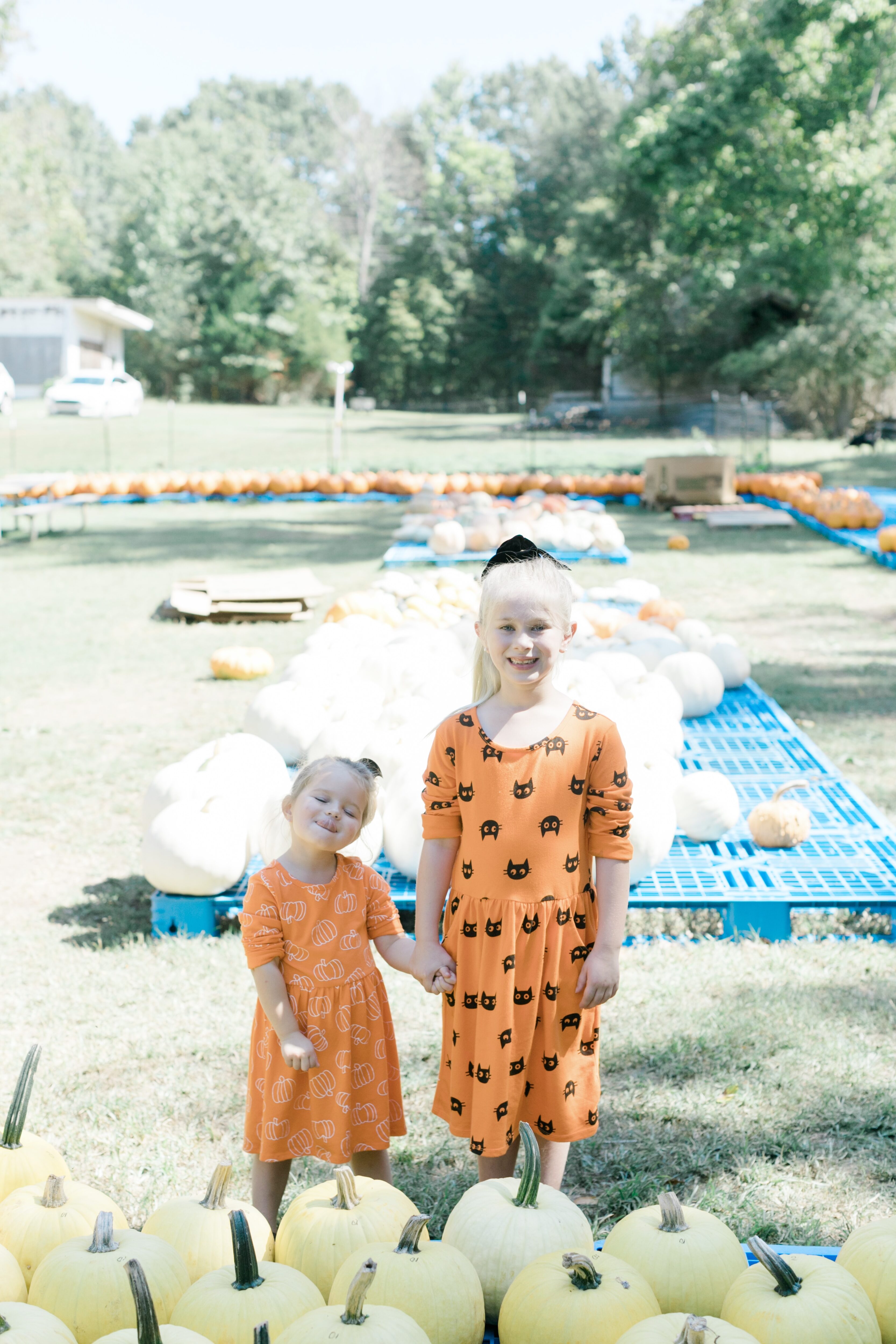 6.) Watch Halloween movies.
From Addams Family to Addams Family 2 and Hocus Pocus, we've already delved right in! Matt and I have even watched a couple scary ones so far and can't wait to add more to our list. Which movies should we add?
This year we went with these adorable pjs! We did pumpkins in the past, but with Matt (and Leighton getting older), they all thought the skeletons were so much cooler!
8.) Bake Halloween treats.
From rice crispy treats to cookies to even monster munch, there are so many fun Halloween treats to make. The kids LOVE monster munch (pop popcorn and add pretzels, m&m's and any other favorites like caramel or melted chocolate or even Reeses pieces.)
9.) Roast s'mores.
We made these a couple weeks ago, and they are always a hit! We plan to make them again in a couple weeks outside in the fire, and I cannot wait! I'm not sure who is more excited – me or the kids!
10.) Go tailgating and watch a football game together.
We got to cross this off our list a couple weeks ago when Leighton got to dance and perform before our local high school football game. She was loving it, and we loved getting to go our first game of the season!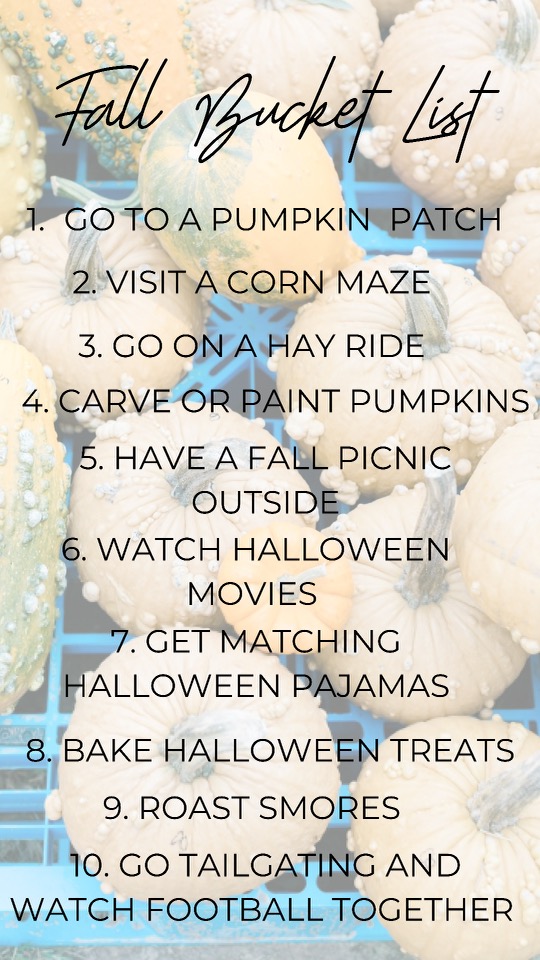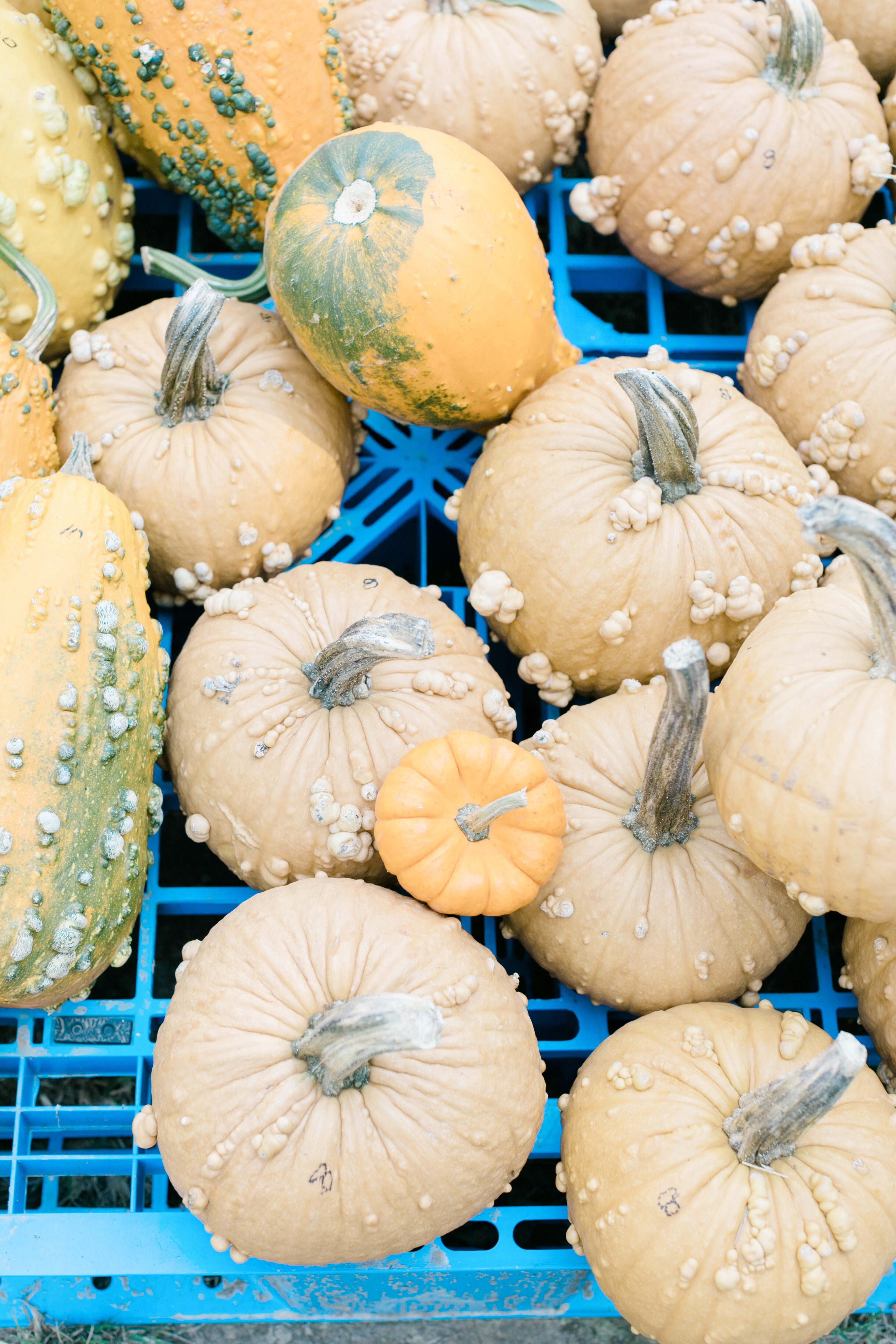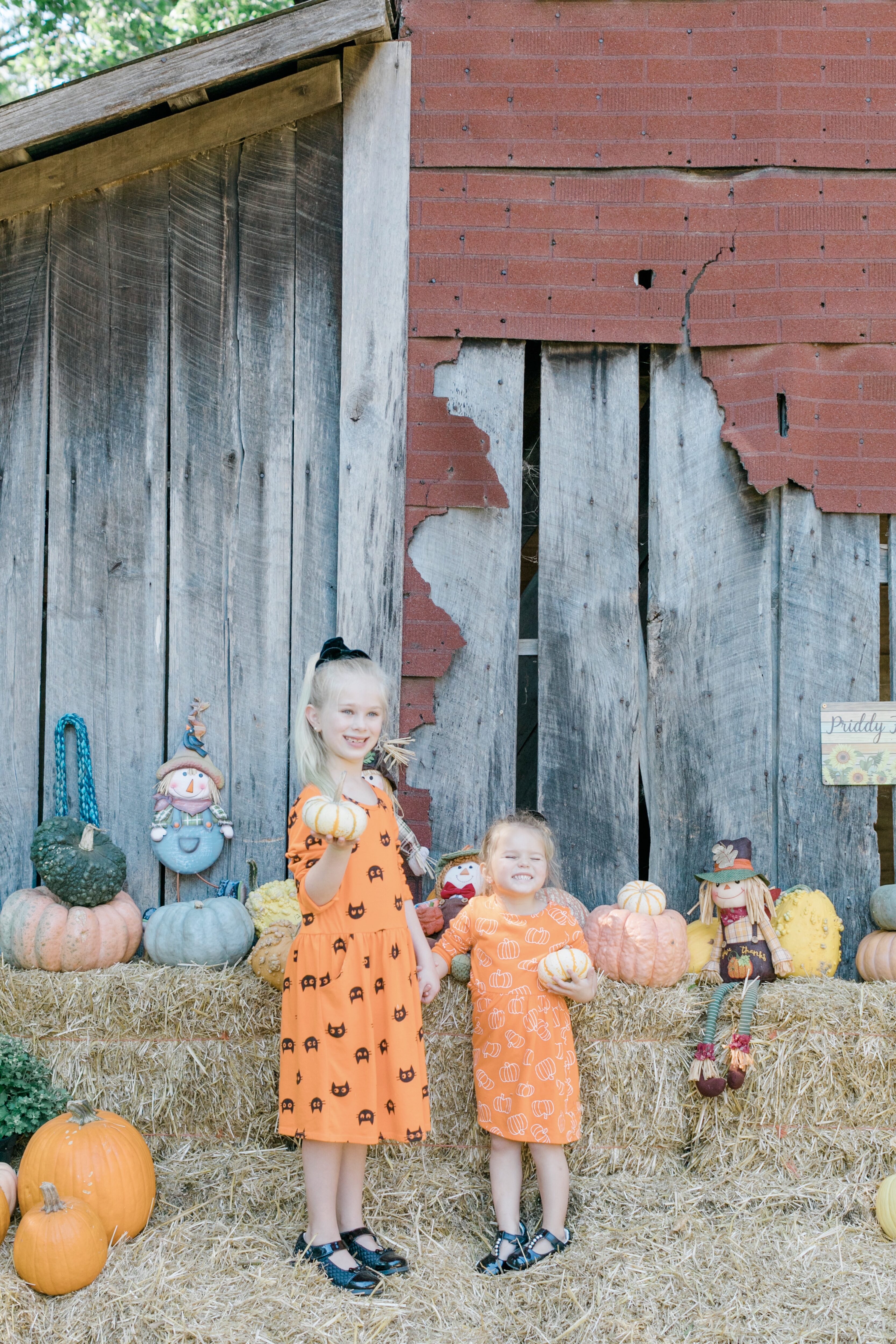 I feel like this fall bucket list could really go on and on! Fall just makes me want to get out and do it all lol!
What about you? Do you love fall? What's on your fall bucket list? Let me know below!