This Friendsgiving dinner post is sponsored by BabbleBoxx, but all opinions are 100% my own. Thanks for helping me to support the brands I love.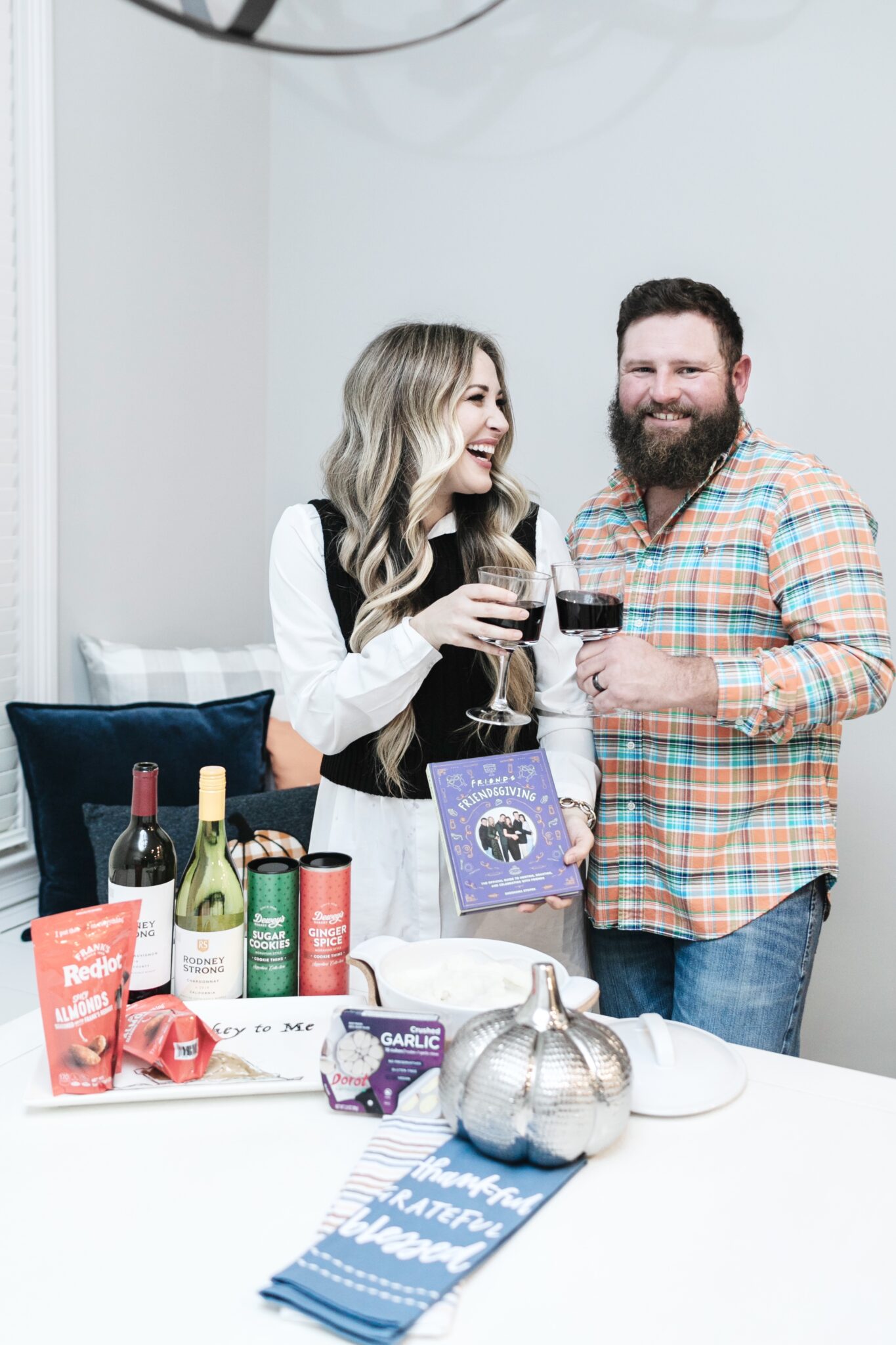 Matt and I threw our first Friendsgiving dinner right after we got married a couple of years ago, and it is still one of our most memorable dinners. We all had the kids in tow, but we had help to keep the kids entertained upstairs in the playroom while all the adults ate and visited downstairs. It was SO nice! We honestly have been wanting to do it again soon!
It was just so nice to have some of our best friends over to eat together and enjoy their company while all our children got to play and have a blast all night too! Good food, good company. What more can you ask for?!
If you've been thinking about having a Friendsgiving, I highly recommend it! And if it's your first one, I wanted to share some of my best tips to make sure yours goes off without a hitch. This will be a night you will want to just relax, not stress and just visit and eat!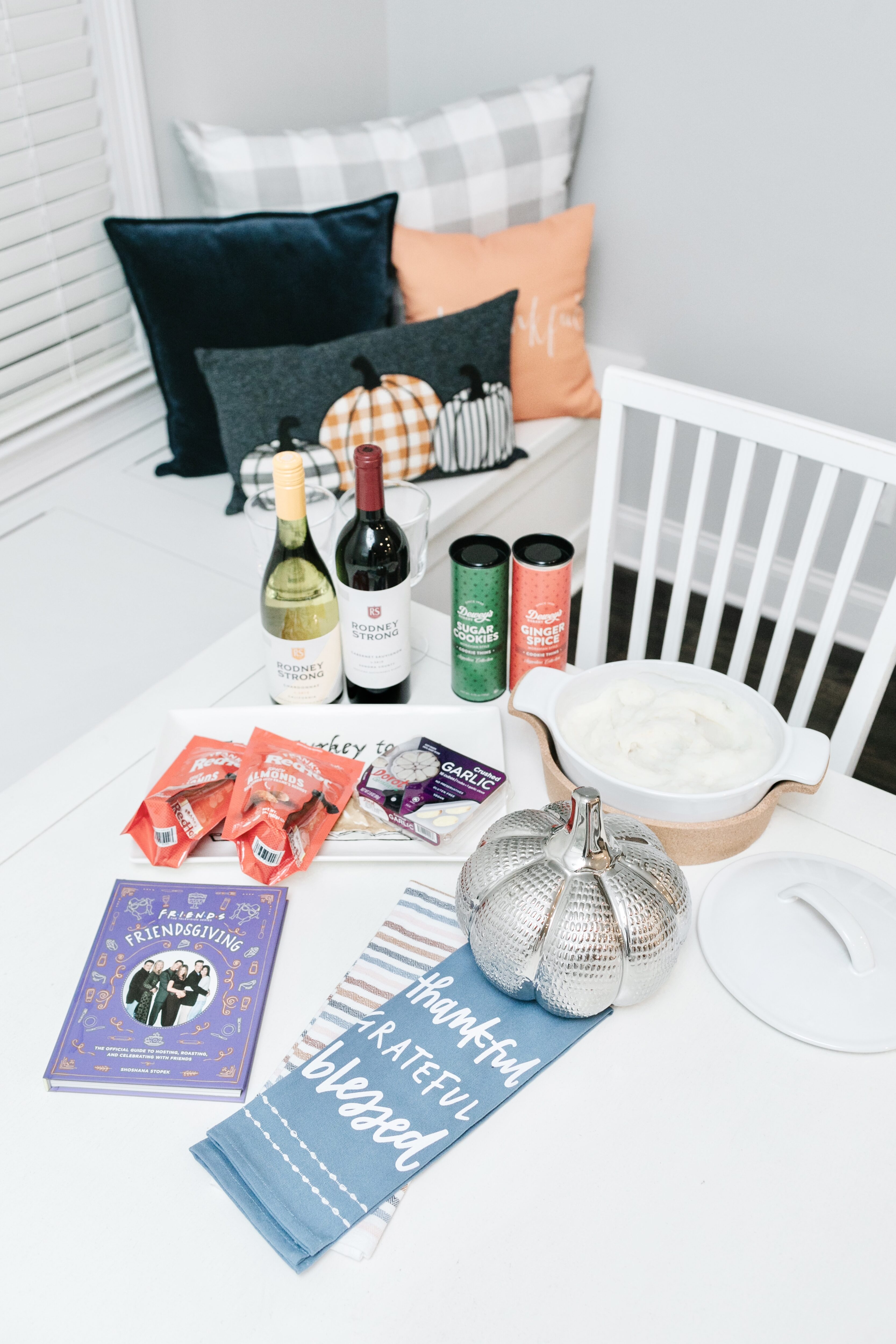 Top Tips for your Friendsgiving Dinner:
1.) Potluck style is easiest.
The host will usually take care of the meat (turkey, chicken or ham usually), and they will coordinate with other guests to bring the other side items. Usually each person will bring one dish like dressing, vegetables, and you can't forget the desserts. For vegetables sweet potato casserole, green bean casserole, brussel sprouts and potatoes are the most popular.
2.) Don't forget the appetizers.
Just in case the meat isn't ready yet or someone is running late with the dressing, you will definitely want some finger foods to much on for a bit. They're also great after dinner when you're looking for a light snack.
3.) Wine is a must.
Any drink will work, but for a Friendsgiving, I always go with wine! It sets the right tone, and who better to split wine with than your best friends? A cab is always mine and Matt's first choice!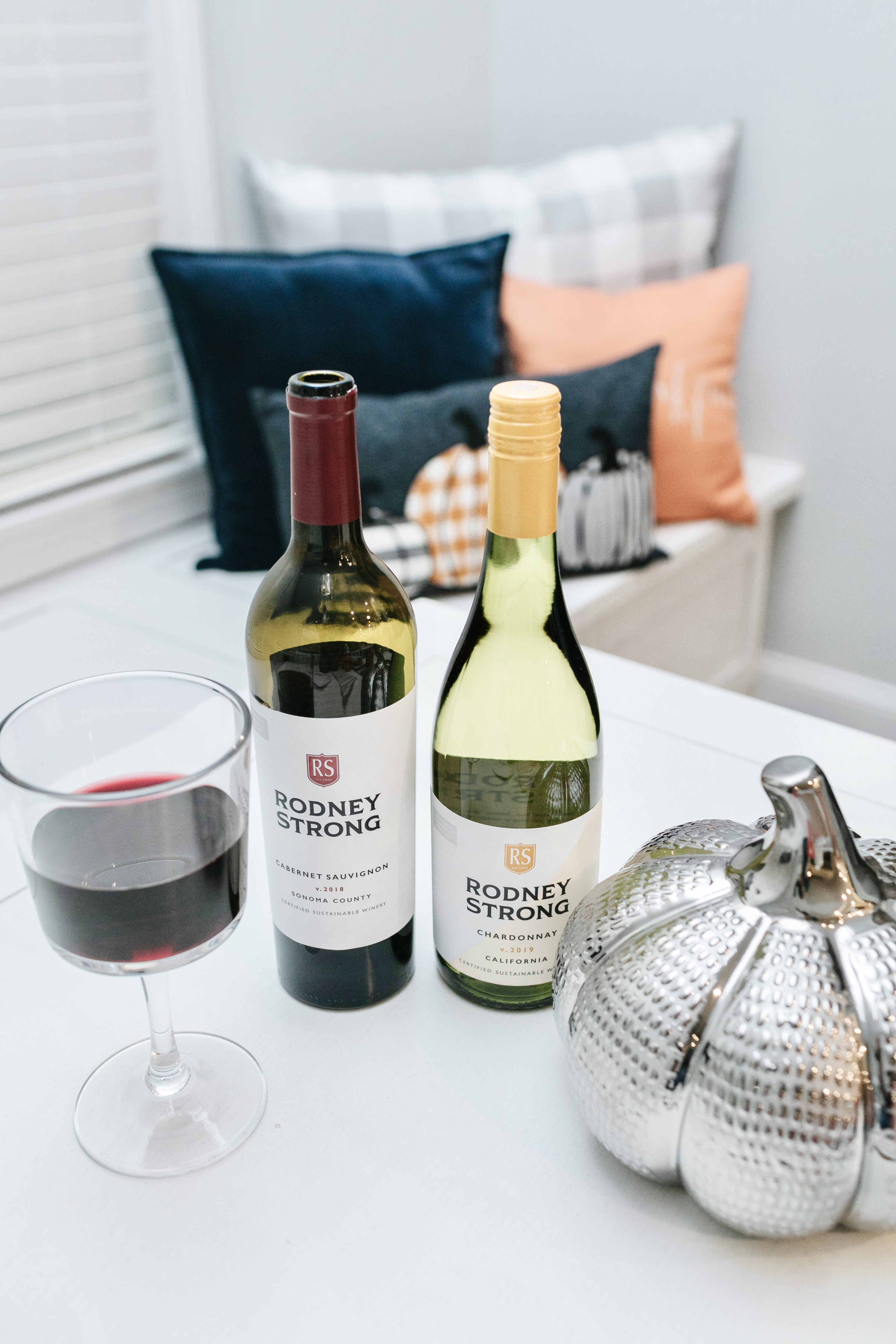 4.) Have some sweet treats!
Just like you have to have all the other essentials listed above, the same goes for dessert. It's not a party without desserts! Have 2-3 guests bring one each.
5.) Don't forget the music.
Nothing is worse than a silent house and a silent meal. You'll want a little background music because hopefully you'll be talking and catching up all night. I'm always a fan of creating playlists in advance!
6.) Enjoy your friends' company!
This seems like a no-brainer, but when you're cleaning, cooking, entertaining and then cleaning some more, it can be easy to get caught up in it all and forget why you even invited everyone over in the first place. Sit down, relax, eat, drink and visit!
Whether this is your first Friendsgiving or you've been throwing them for years, if you're looking for more tips, Friendsgiving is the perfect book! It is guide for year-long celebrations inspired by Friends.
You will love all the different recipes, entertaining tips, group activities for holidays and other special occasions that would be perfect to celebrate with friends shared inside this book. It's the perfect addition to your party to get some more great recipes and even to find the perfect playlist for your party!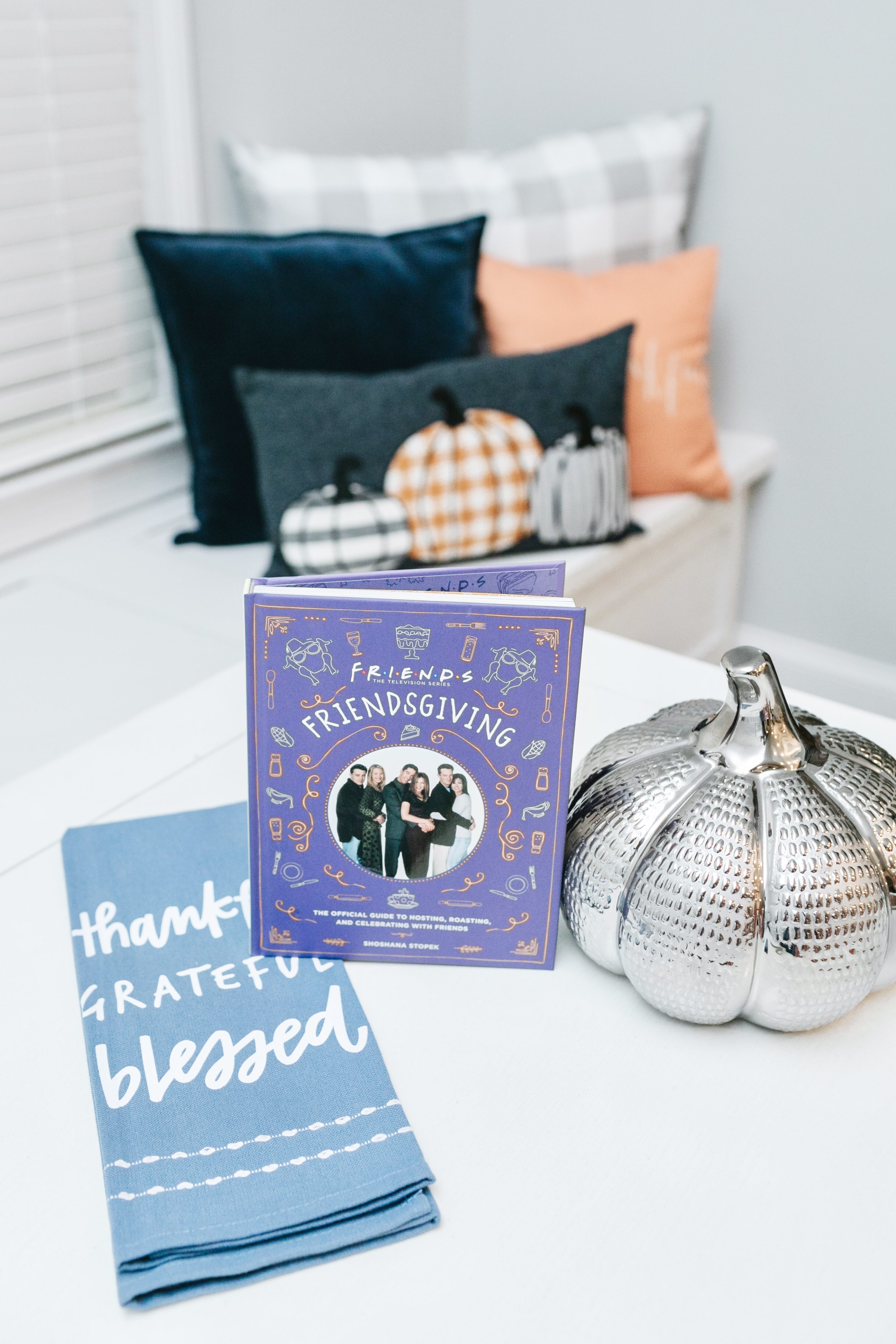 For appetizers, Frank's Red Hot Almonds is one of mine and Matt's newest obsessions. We have always loved nuts, and they're the perfect addition to any charcuterie board for most any gathering.
Just add that amazing Franks Red Hot Sauce flavor to it and oh my gosh, you've got the perfect bit of heat that is just perfect for a Friendsgiving get together! You can mix it with other items for a great trail mix too!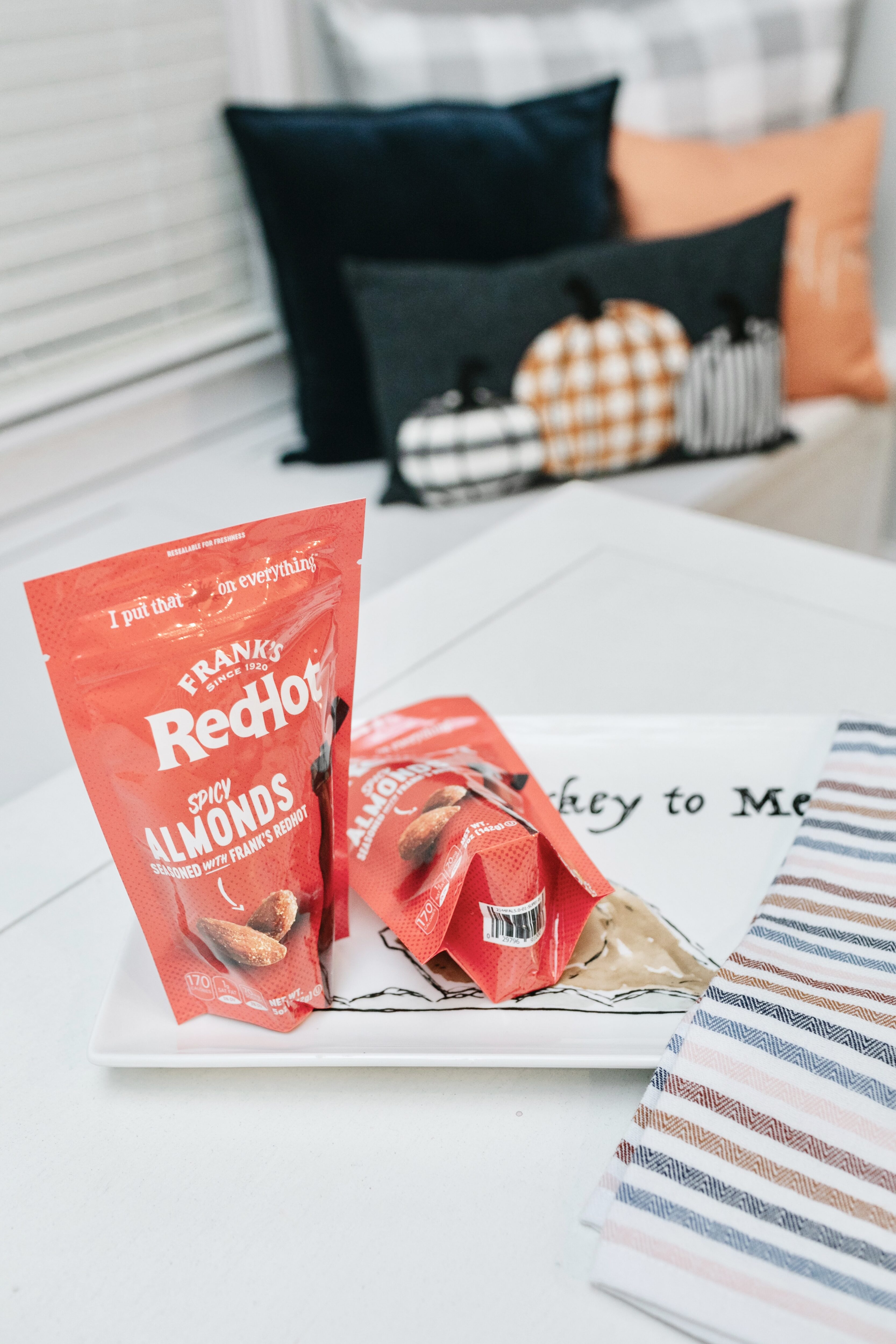 Less than 2 months ago, we were in Sonoma County spending our anniversary at Rodney Strong Vineyards. I didn't think we could love their wine anymore, but after visiting the winery and vineyards in person, it now has an even more special place in our heart.
Their Cabernet Sauvignon is our absolute favorite, but we always make sure we also have a bottle of their Chardonnay on hand for when we have guests. Between the 2 wines, there is always something that everyone will love, and they pair well with so many different meals. They are the perfect addition to your Friendsgiving event!
Everyone always has their favorite food items for Friendsgiving, but honestly I love them all! I do always try to make sure I have plenty of vegetable dishes also. Whether it's fresh vegetables or casseroles, Dorot Gardens is the perfect topper to your dish. I love their garlic on my potatoes and even on top of my green bean casserole. Yum! It's even good to add to cream cheese to make your own quick and easy dip!
If you're tired of throwing away a bunch of fresh herbs every week, it's time to use Dorot Gardens. You can have fresh herbs like garlic, basil and ginger year-round with just a quick little "pop" of the tray. Easy peasy, and your guests will think you really slaved all day over your homemade dish!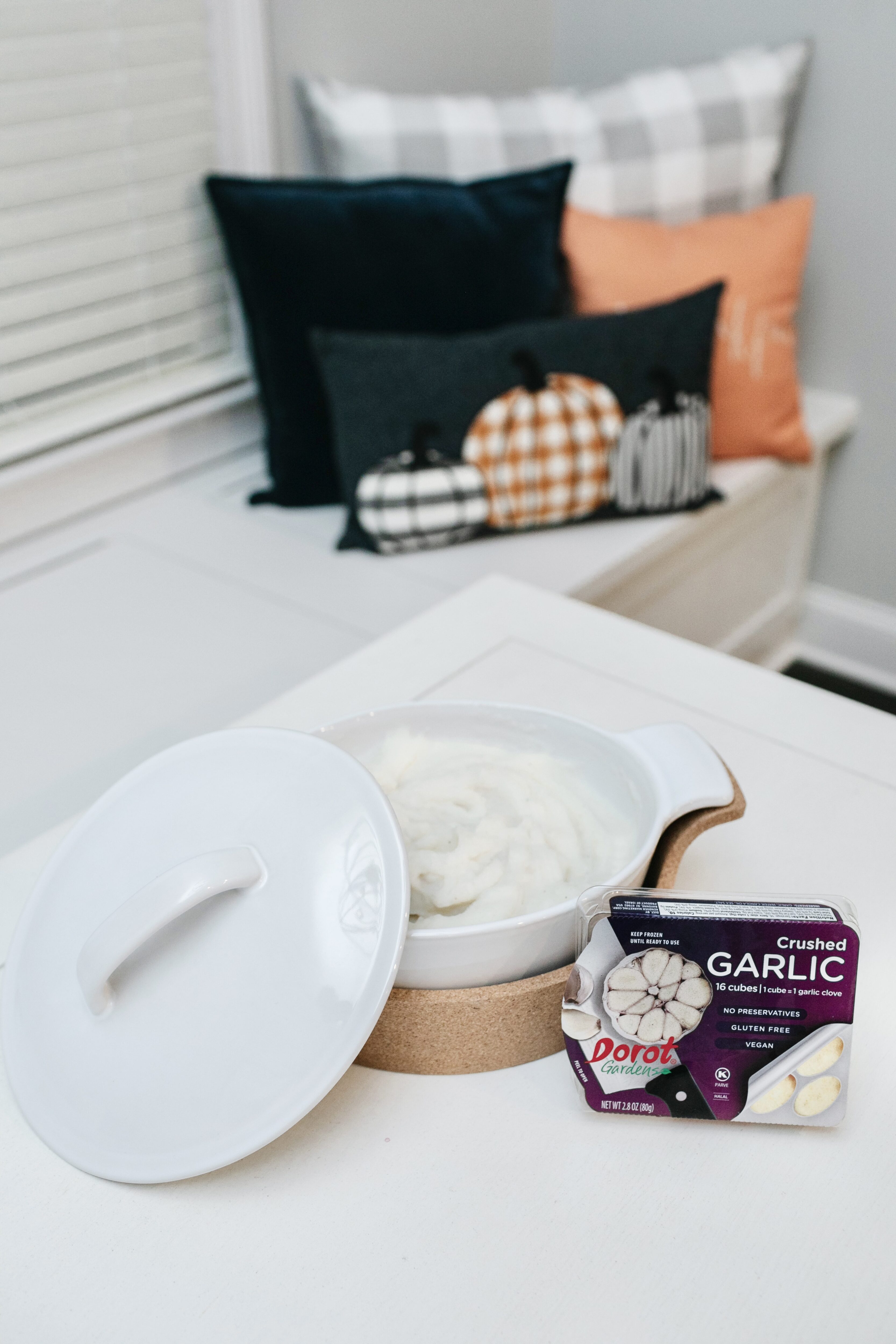 And last but not least, do not forget the desserts! Most people have a sweet tooth, and a Friendsgiving dinner is not complete without some sweet treats. These cookies from Dewey's Cookies are perfect for a holiday event.
They may be thin, but they are packed with flavor and baked in the South in North Carolina. Next to being super thin and crispy, I also LOVE that they are baked with real ingredients with no artificial flavors or colors and no preservatives. And one you taste them, you'll see why they are a win win! Use code DEWEYS!) for 10% off site wide November 10-December 10.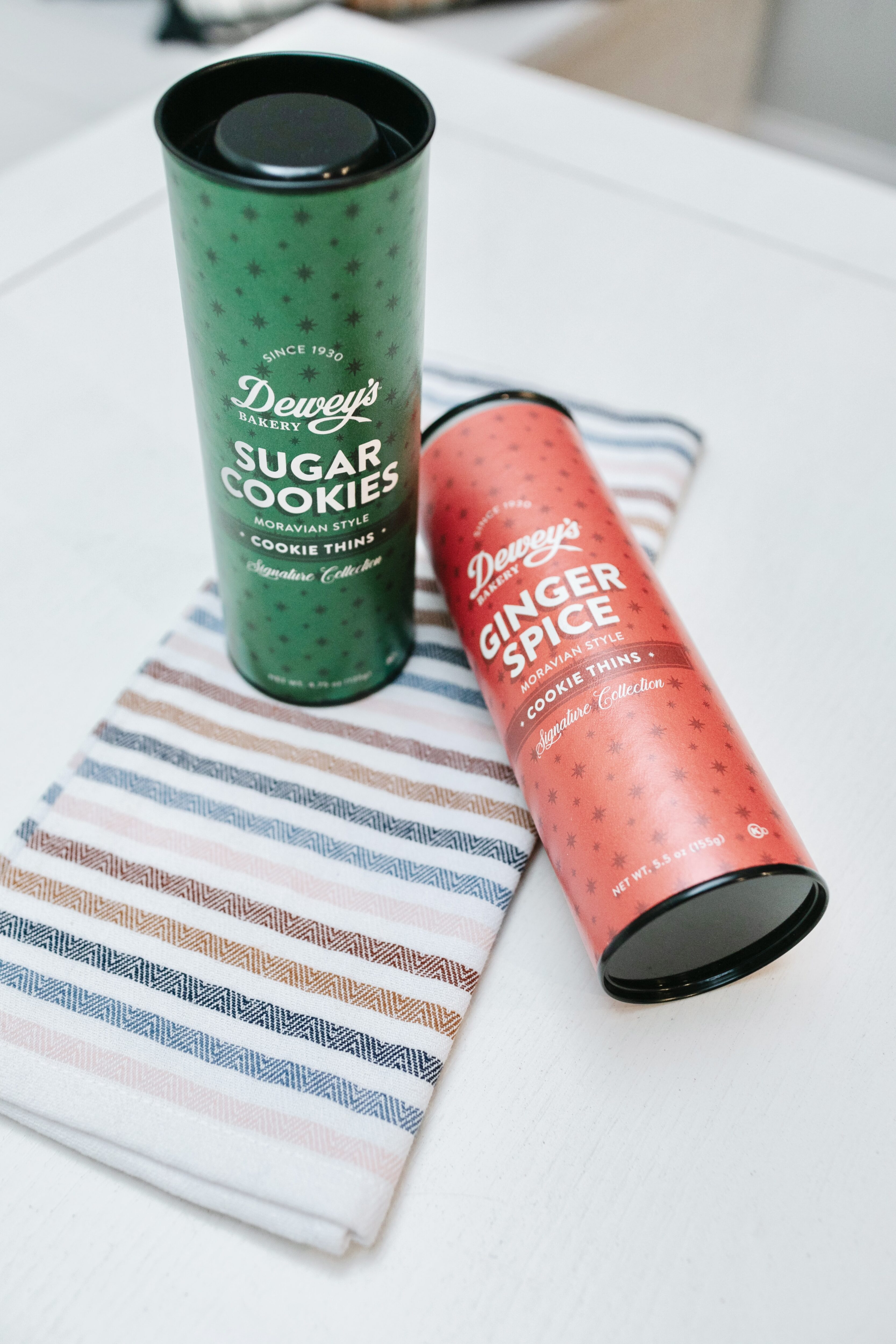 Have you ever had a Friendsgiving dinner before? Leave your favorite tips below to share with us all!