This post on the best Christmas Gift Ideas for Her is sponsored by BabbleBoxx, but all opinions are 100% my own. Thanks for helping me to support the brands I love.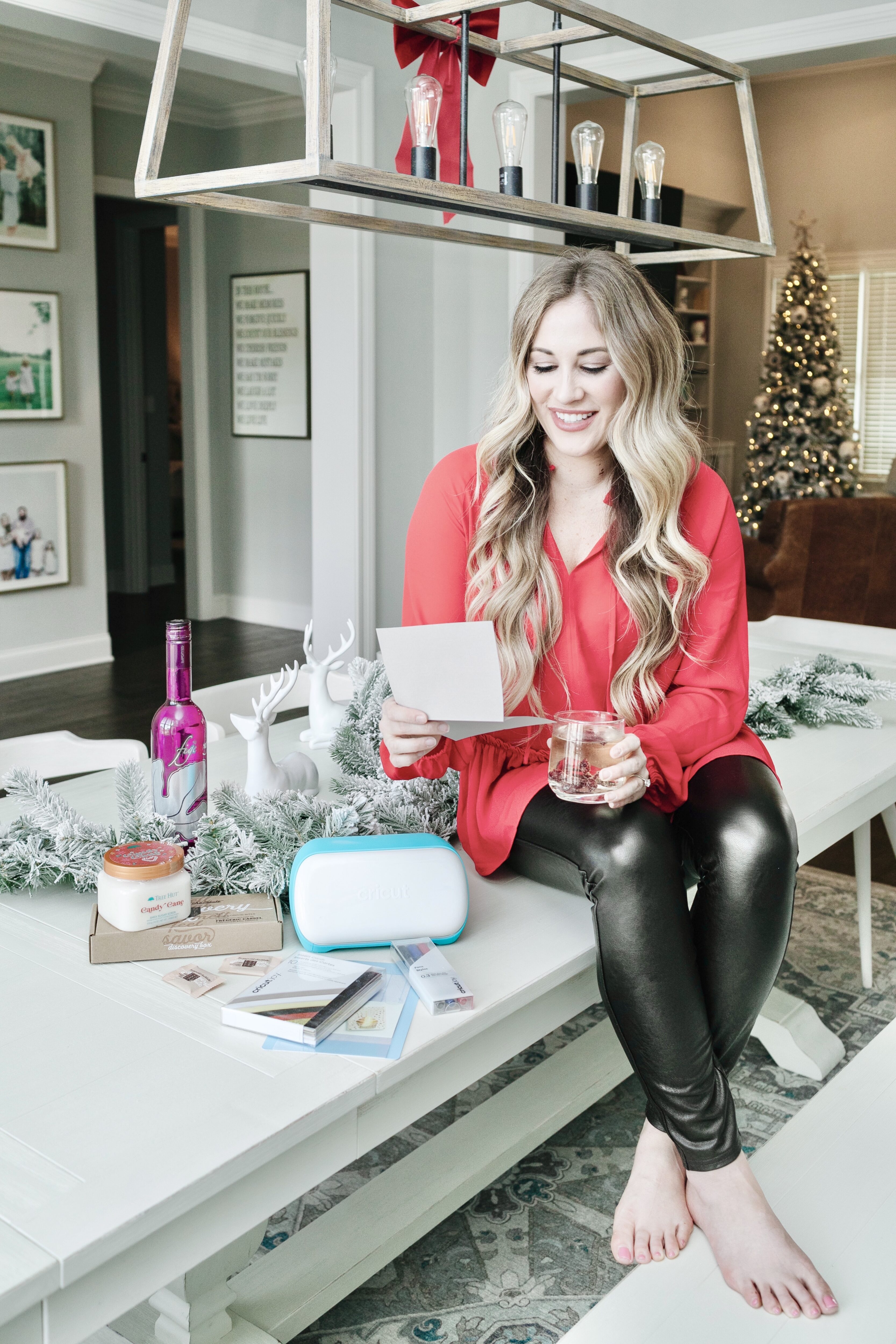 If you're still looking for some last minute Christmas gift ideas, I wanted to share a few today. They are perfect for most any woman! And…they are things that they will actually love! I am always very intentional about what I buy, and that especially goes for gifts. I don't like to waste money, and I really like to know that what I'm spending it on is worth it. Well all of these gifts in my opinion are worth it, and I think whoever you gift them to will agree too! = )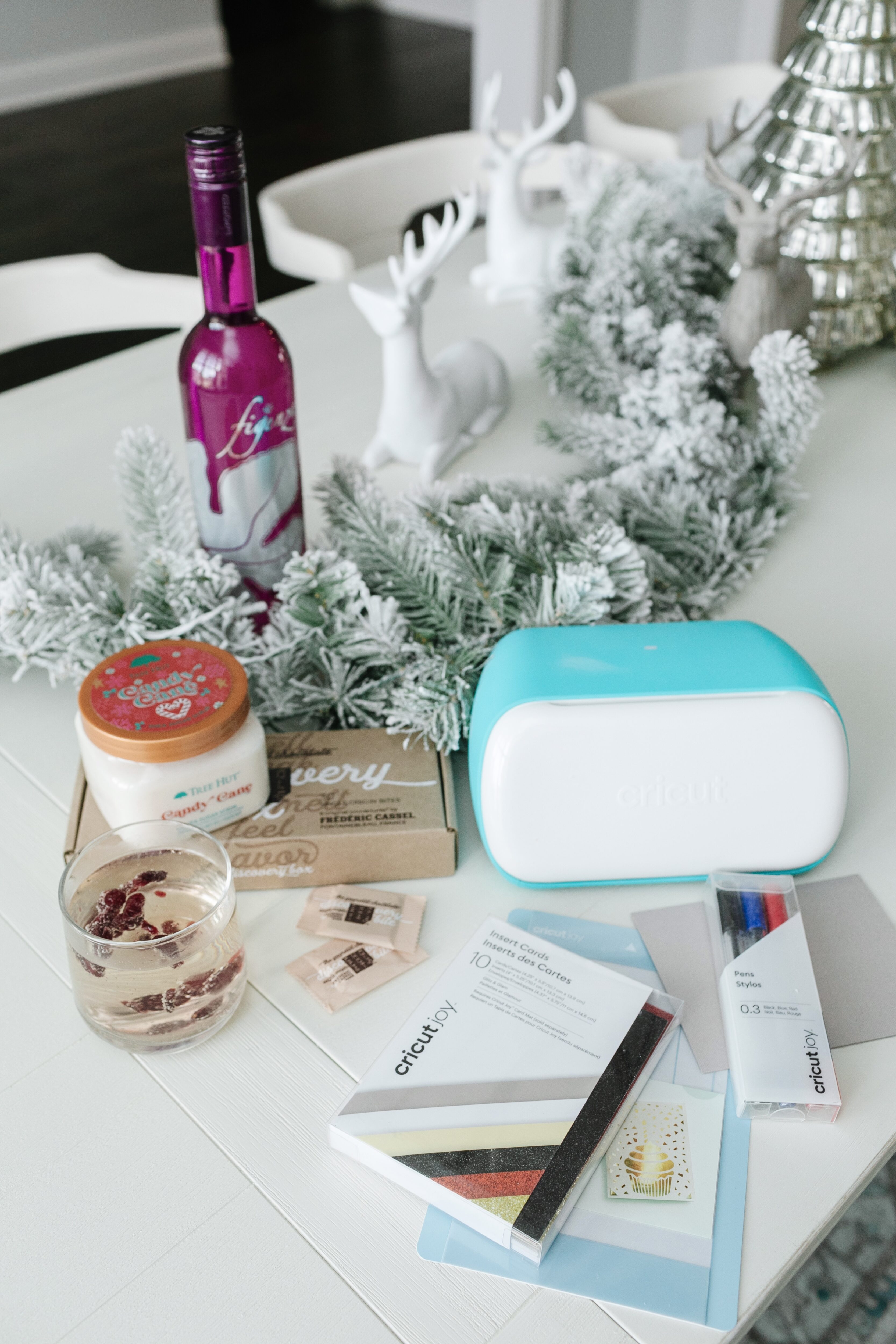 First up is Cricut Joy. Y'all, this has been on my list for years, and I am so excited to FINALLY have one. And let me tell you, it is even cooler than I even imagined! Whether you're experienced with DIYing or you're new to it, I think any woman will love Cricut. The Cricut Joy is perfect because it is the smallest, smart cutting and writing machine. It is the perfect size!
This makes it so fast and easy to create custom cards, labels and personalized decals. Looking to personalize your wine glasses? Done. Looking to personalize your kids' pencil boxes? Done. Seriously, the possibilities of what you can create are endless with Cricut!
The Cricut Joy comes with a compatible card mat that also makes creating custom cards at a moment's notice super easy. Even Leighton has been begging me to let her help me create some fun decals. There is something for everyone to make with Cricut!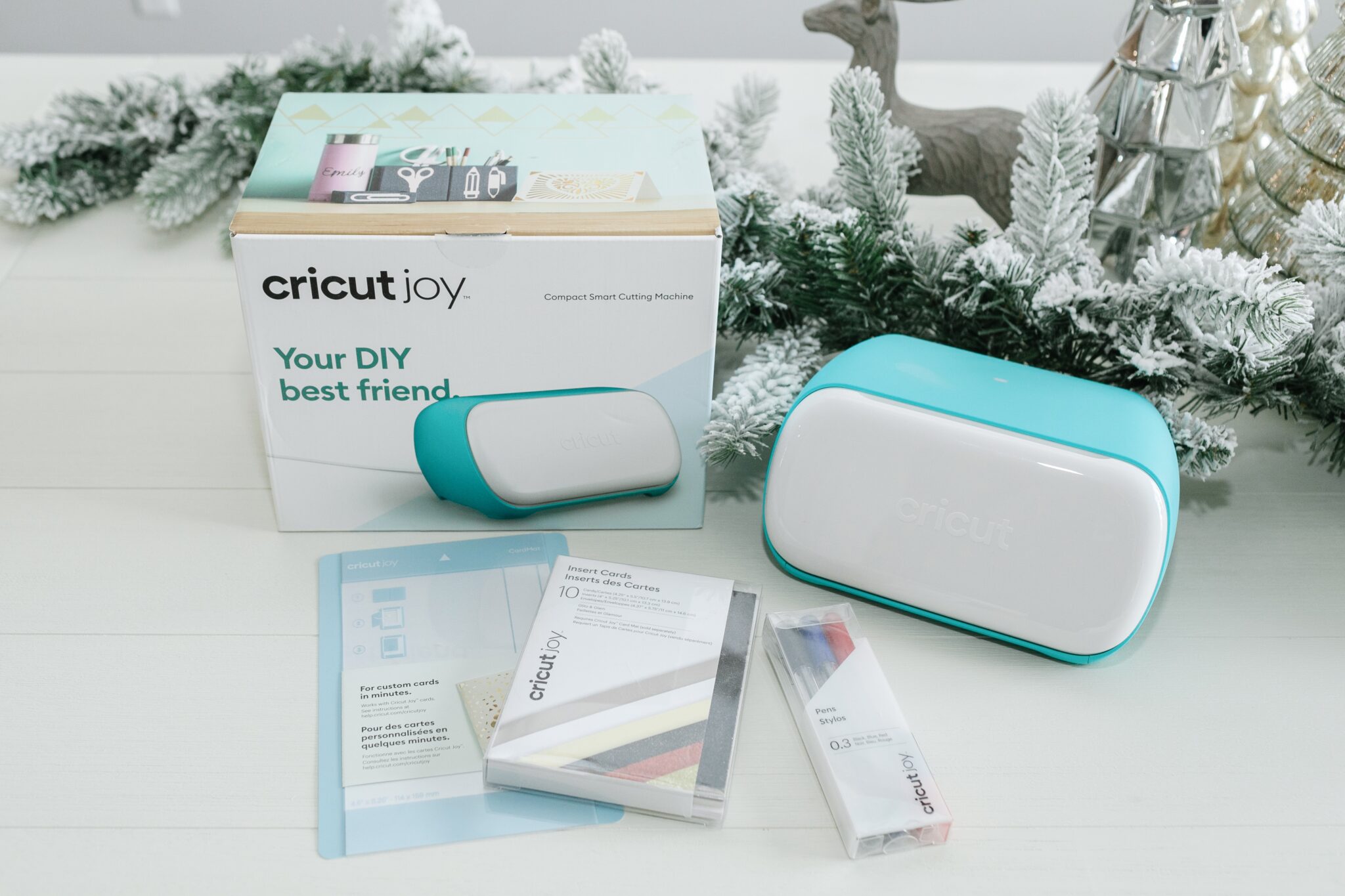 After a long, tiring day, all I want is a little me time. That is where Candy Cane Shea Sugar Scrub from Tree Hut comes in. Tree Hut always makes some of the best self-care products that leave your skin feeling soft, smooth and glowing. And did I mention how good it smells?
Candy Cane Shea Sugar Scrub smells like it sounds, but even better! This perfect, classic holiday scent is made with sugar, shea butter, peppermint, vanilla, Evening Primrose, Avocado, Macadamia, Sweet Almond, Safflower and Orange Oils. How amazing does that sound?!
It smells good. It leaves your skin so soft. And it's perfect for this busy holiday season. Candy Cane Shea Sugar Scrub would be perfect for a stocking stuffer or to make a gift basket for. As women, we could always use a little more me time!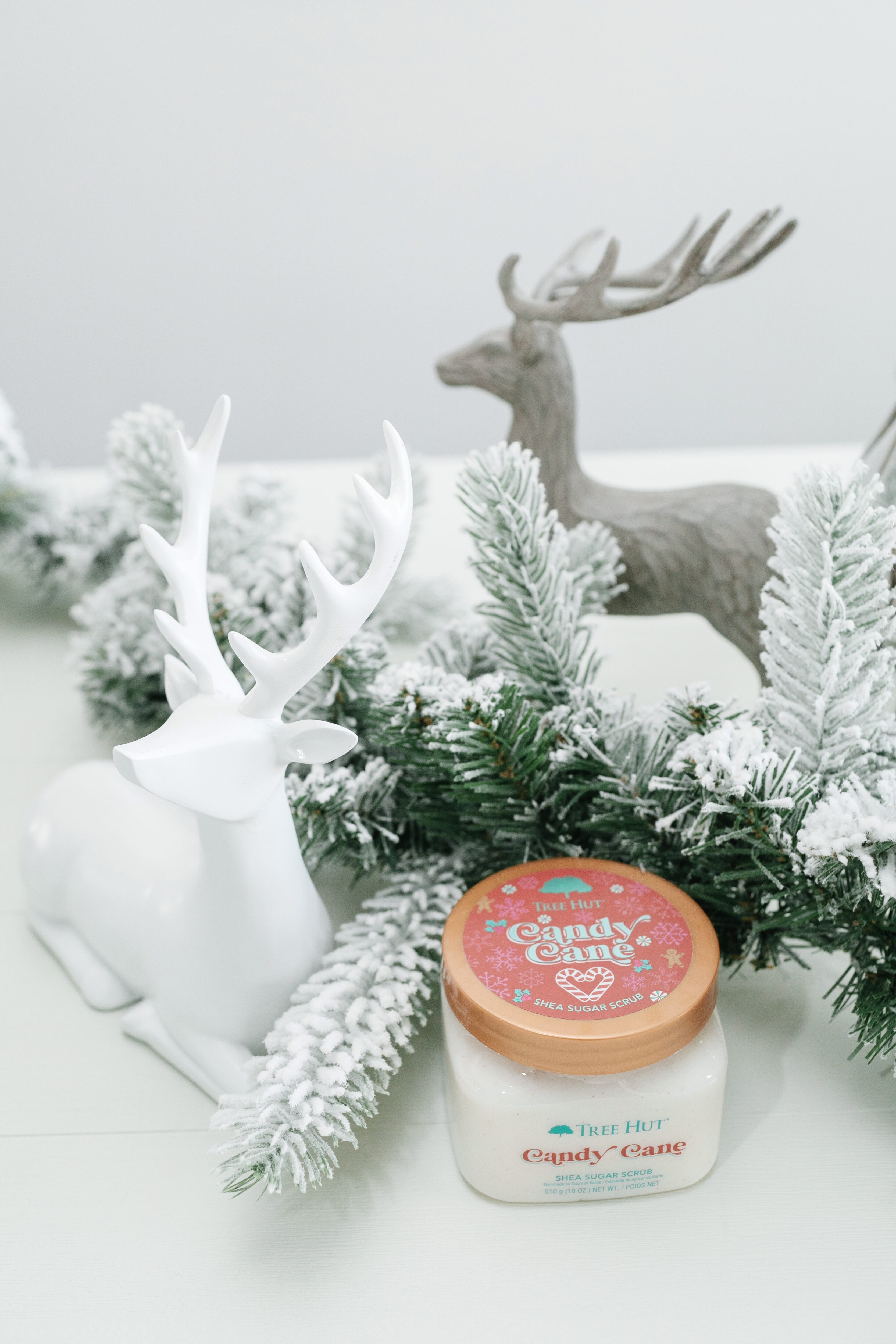 Chocolate – you're really speaking my love language! This would be a great gift or stocking stuffer for any woman! Chocolat-e is a gourmet chocolate company that is made in France. What is so different about them is that Chocolat-e is designed to be savored, not just eaten.
Their Discovery Box is a fun and savory tasting experience that includes 6 different single origin chocolates. Each one is made from cocoa beans of the same origin and offers its own unique characteristics and tastes. I love being able to read on each chocolate where it is from, savor each one and compare how the tastes are different from each of the different 6 chocolates. It really is quite the experience!
Not only is their chocolate some of the best tasting chocolate I have ever had, but they truly care about their planet, their farmers and their customers. Their chocolates come in smaller cardboard boxes and recycled brown paper sleeves which is a deliberate choice, for us and for the planet. This would be the perfect gift for any woman, whether they are a foodie or not! Take an extra 15% off your entire purchase by signing up for their newsletter.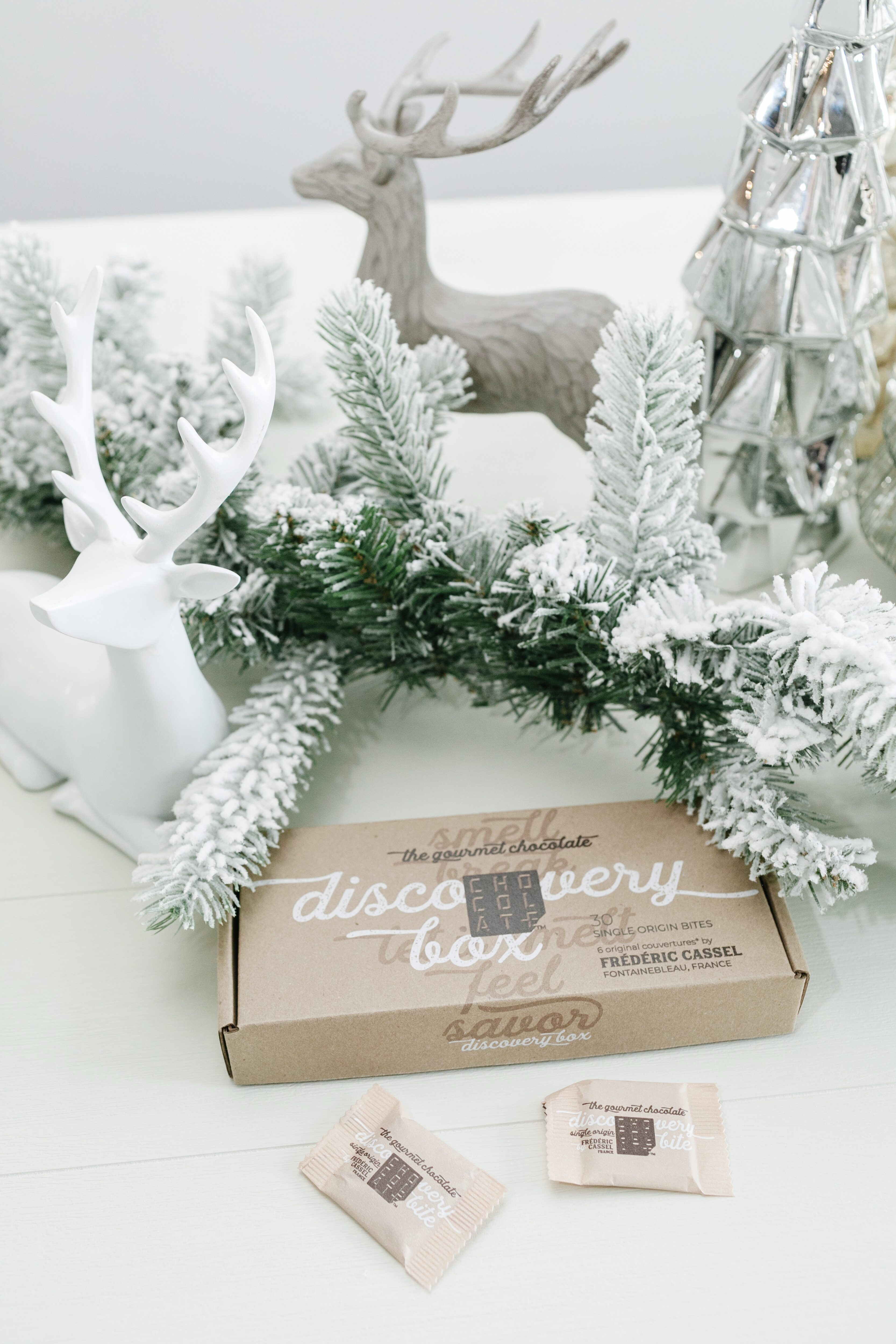 You can't go to a holiday party, dinner or event without showing up with a gift for the hostess. Figenza is the world's first premium Mediterranean Fig vodka developed from Mediterranean figs, hand-picked from Greece and Italy. It is 31% alcohol by volume, gluten free and made with 6x distilled, ultra premium vodka from Scandinavian double-filtrated glacier water that gives it such a smooth taste.
My favorite way to enjoy vodka is in a Mule, and I love making my Cranberry Mule during the holidays. Figenza has such a rich, distinct texture and fruit forward flavor. It pairs so well with cranberry or other fruits. It is the perfect twist on classic cocktails!
Just grab a cloth gift bag or some brown wrapping paper and create the perfect gift by tying some ribbon onto it and really personalizing your bottle of Figenza. This would be the perfect gift for someone who loves to entertain!
Which of these Christmas gift ideas for her are your favorite? Honestly, I would love a gift basket with all of them in there. I think they are such thoughtful gifts that would really be used. No more having to regift with these!