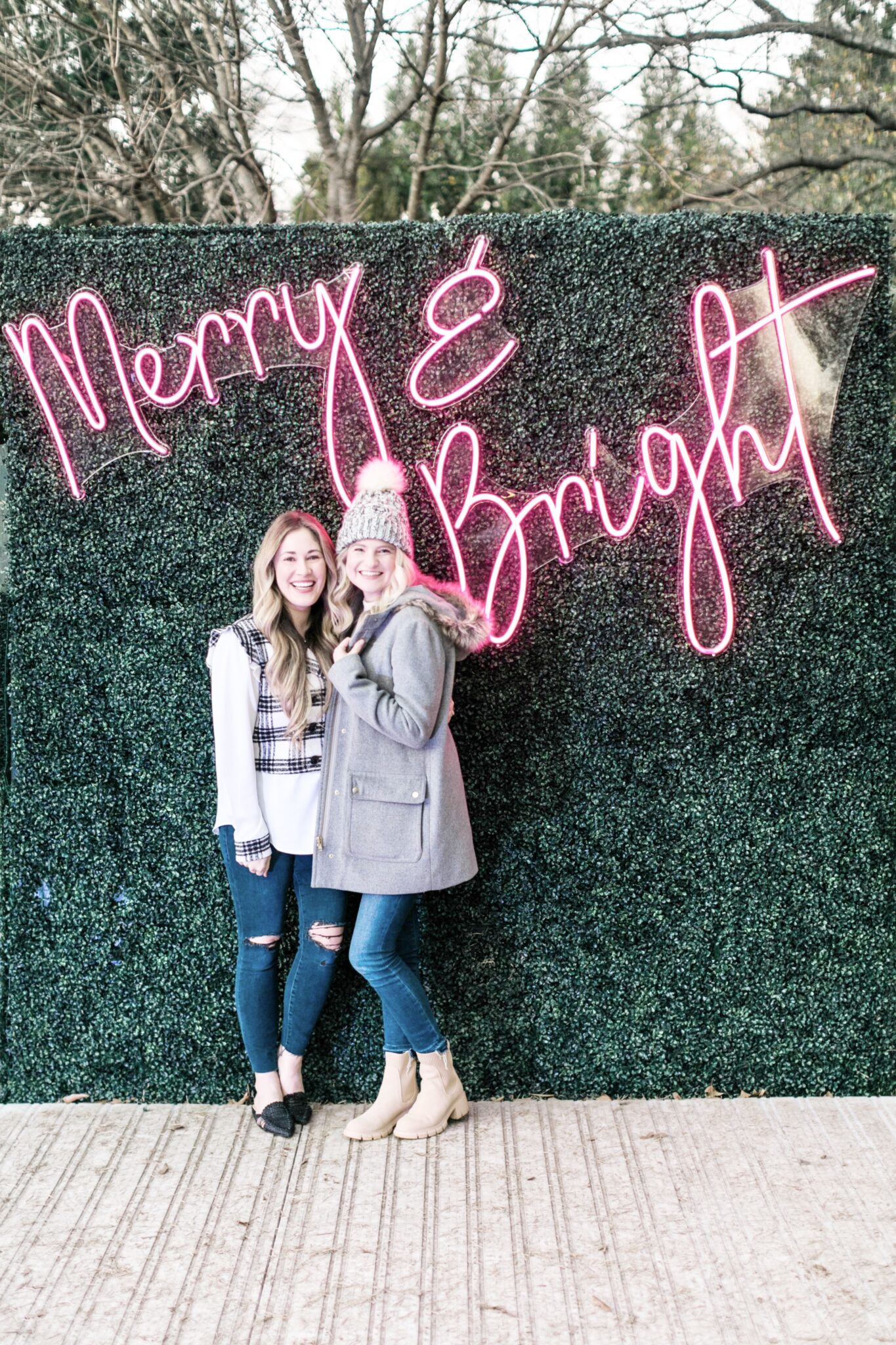 It may only be halfway through December, but we have already crossed so many fun, local Holiday events and places off our lists! If you haven't quite visited any of them yet, don't worry, most of them are open until NYE or New Year's Day at least.
I am rounding up my favorite 10 places to visit during the holidays in Memphis below!
Holiday Wonders is going on right now, and they have such fun events different nights of the week from music to Santa to s'mores and fire pits to drinks and food trucks. There are so many different themes, and they are perfect for families or date nights.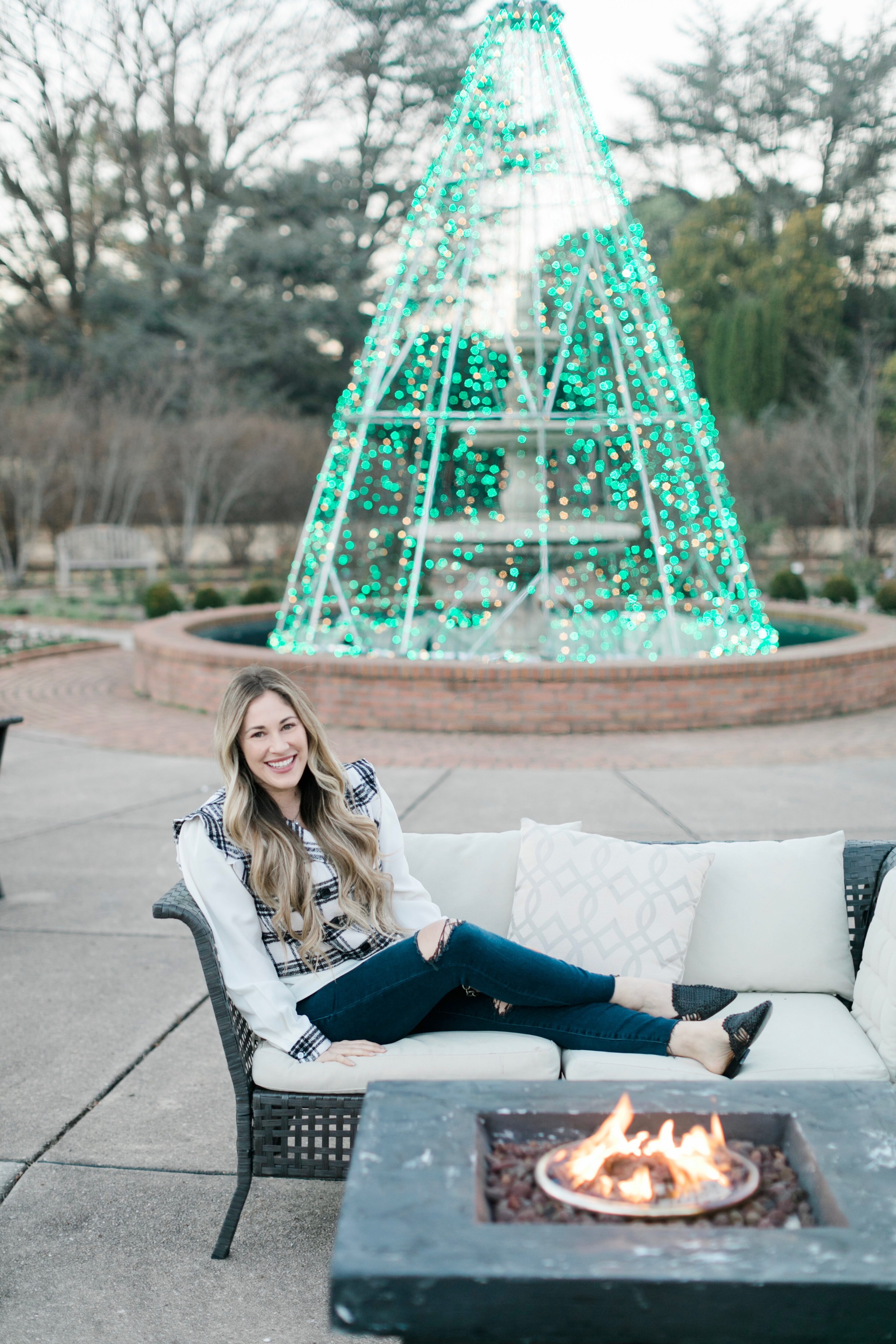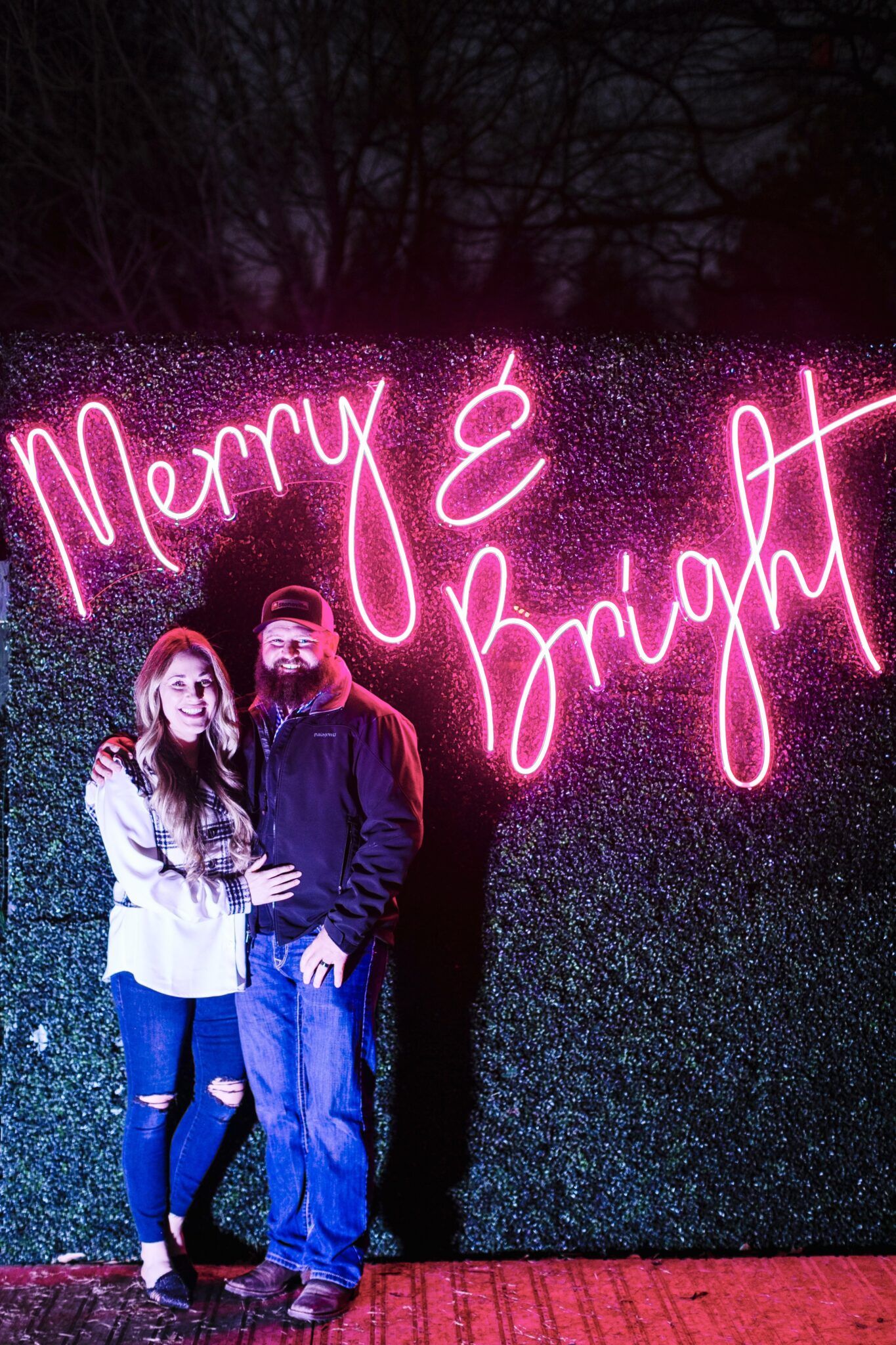 Zoo Lights is still going on right now, and it is a must see! The kids always love seeing the animals at the zoo, and it's even more special this time of year with all the Christmas lights! This is a must do for families!
If you prefer to see your lights while in the comfort and warmth of your own vehicle, then Starry Nights is for you! Grab a hot chocolate and snacks for the kiddos, tune your radio onto Christmas music and drive through and see over 3.5 million Christmas lights at Shelby Farms. We do this most every year with the kids!
I rave about this place every fall and winter, but we just love Priddy Farms! The place is so kid friendly. They sell snacks and drinks there and have so many great areas for the kids to play there. And they also sell Christmas trees! What better way to get your tree while letting the kids run around and play?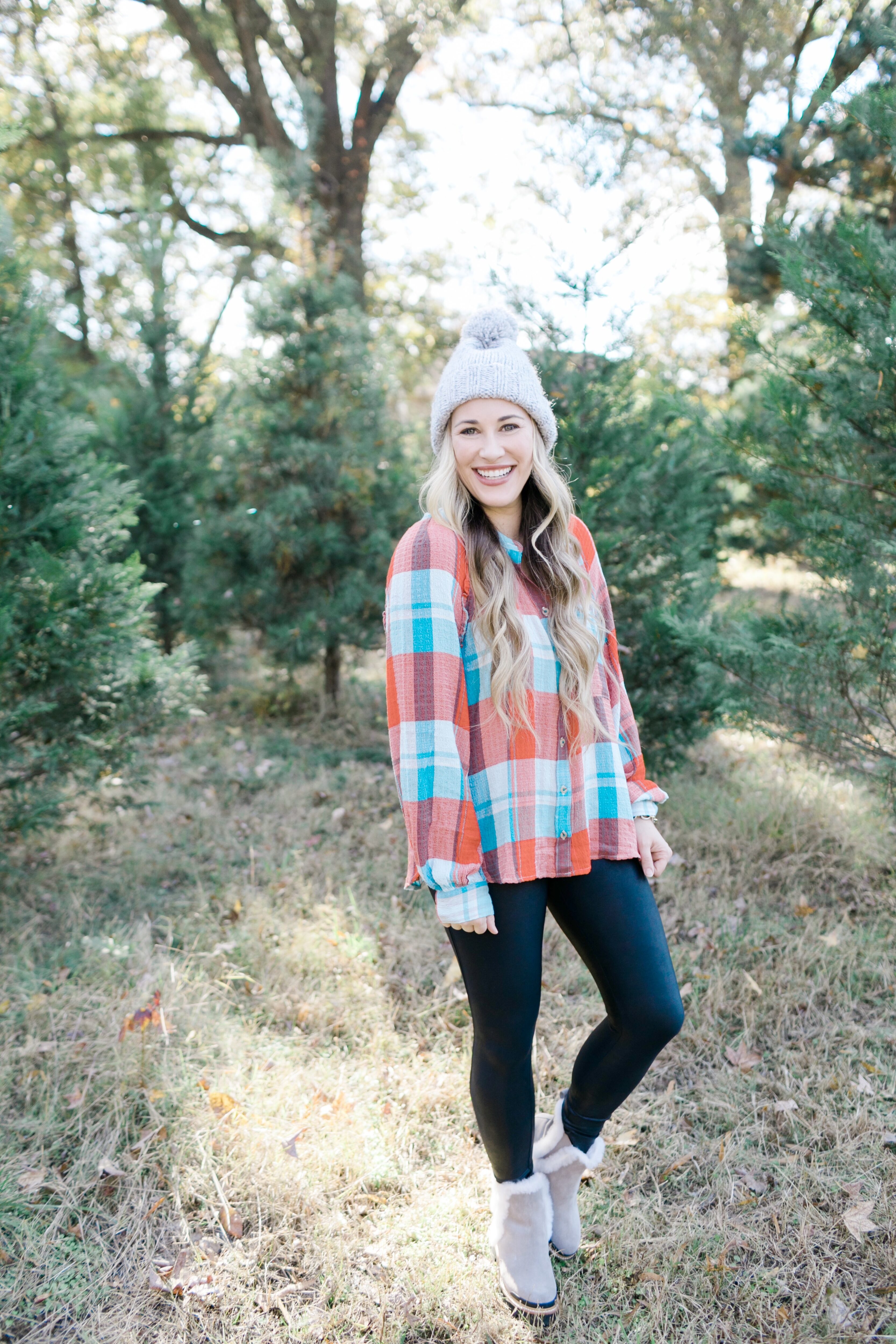 We visit the Pink Palace and walk through the Enchanted Forest every year. I first went as a child myself, and over the years, I have volunteered there, and now I take my own kids. It is such a fun tradition, and they have Santa there that you can take a picture with too. This is the perfect spot to take the kids!
While I always love this restaurant, I especially love it this time of year! Right now, they have a fun little holiday pop-up, Miracle on Broad, and it is decorated for Christmas. It is so cute both inside and out! And the food and drinks are always so good! Grab a friend or your significant other and head over for brunch. We actually went 3 times last week lol!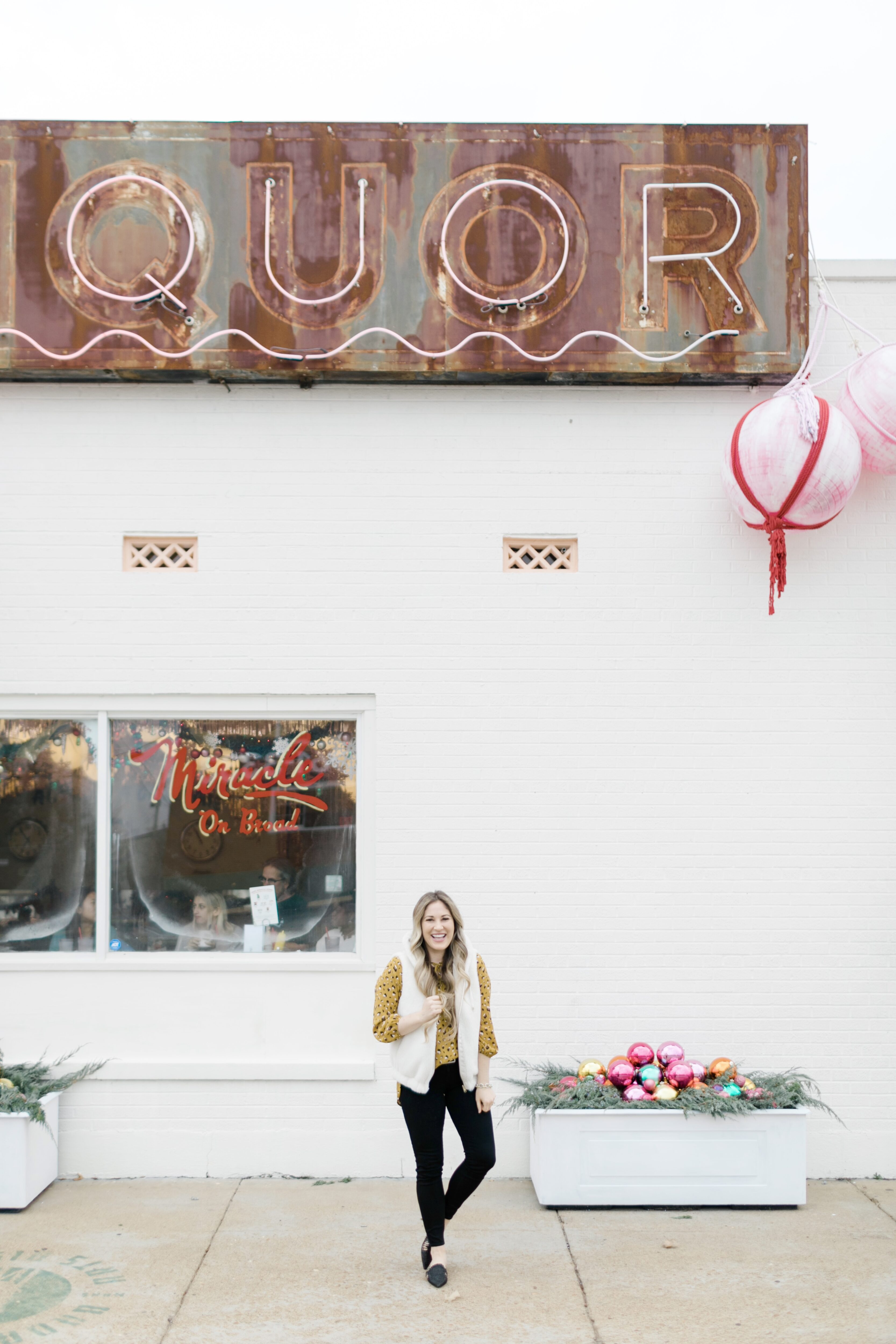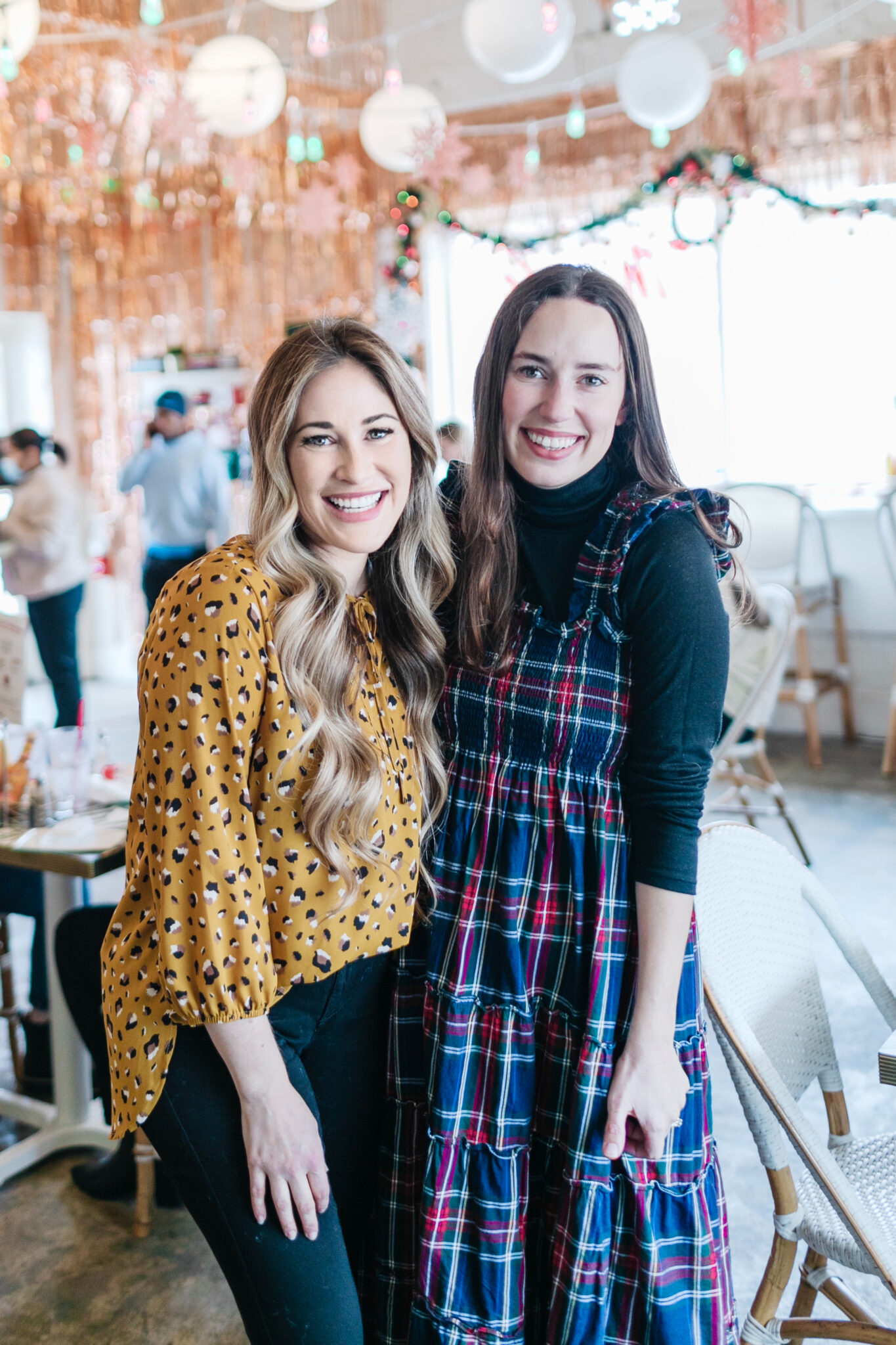 This is my favorite hotel in the Memphis are during the holidays! It has a gorgeous Christmas tree in the lobby, and you can enjoy piano music, the ducks, food and drinks right there in the lobby. This year we are going for NYE, and we are so excited! This hotel is great for couples or families as the kids always love watching the duck march!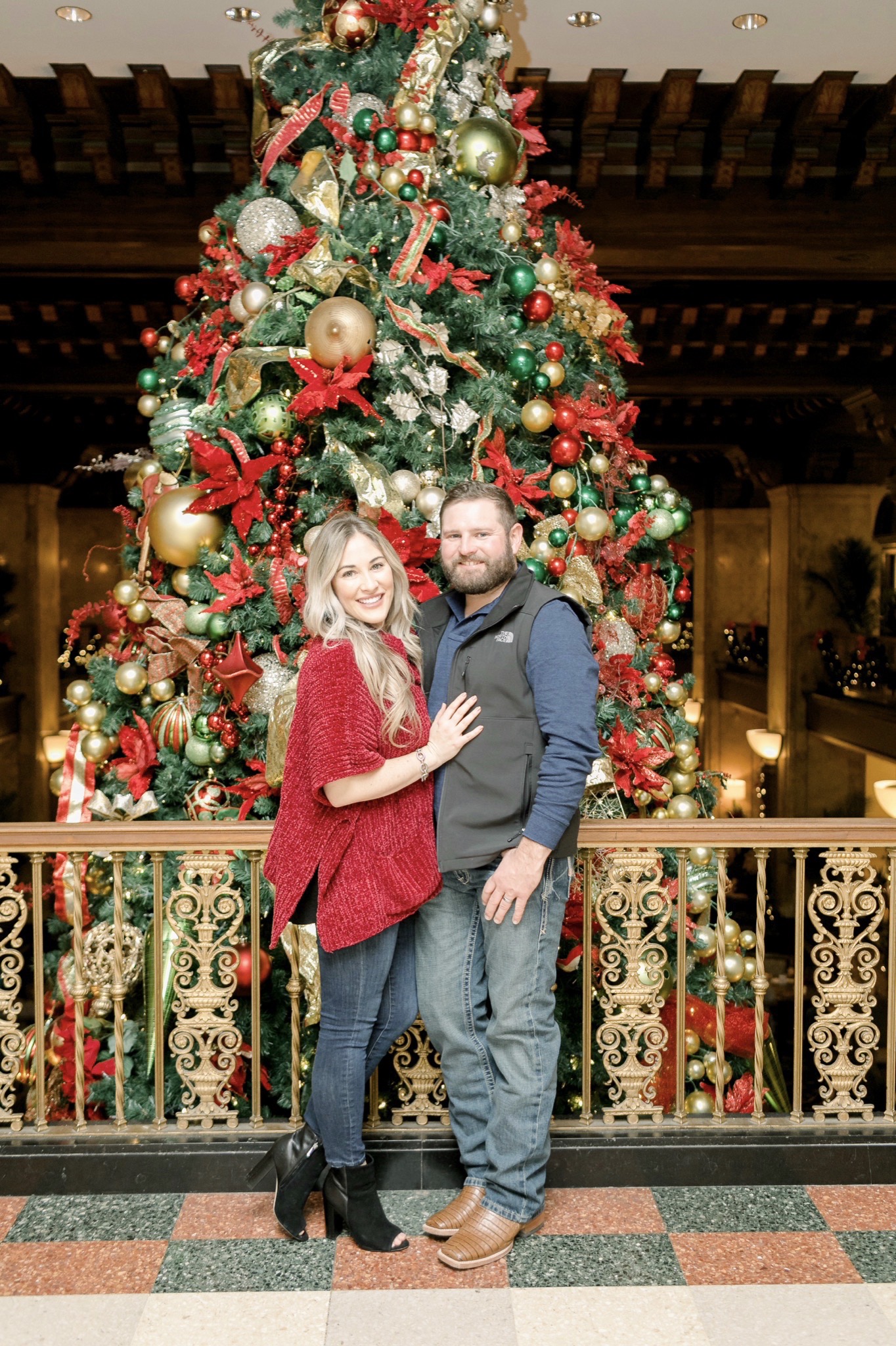 Since this hotel opened this year, we have already been several times! It is in such great location with tons of great places within walking distance. They have a piano in the lobby and are doing music in the lobby on certain nights during the holiday season. The rooftop bar is also a favorite spot of ours!
Not only do they have a gorgeous Christmas tree in the lobby of the hotel and store, but Santa is also there! We love visiting here each Christmas and Easter too! Plus, it's a great place to do some Christmas shopping while your'e there too. It's perfect to take the kids!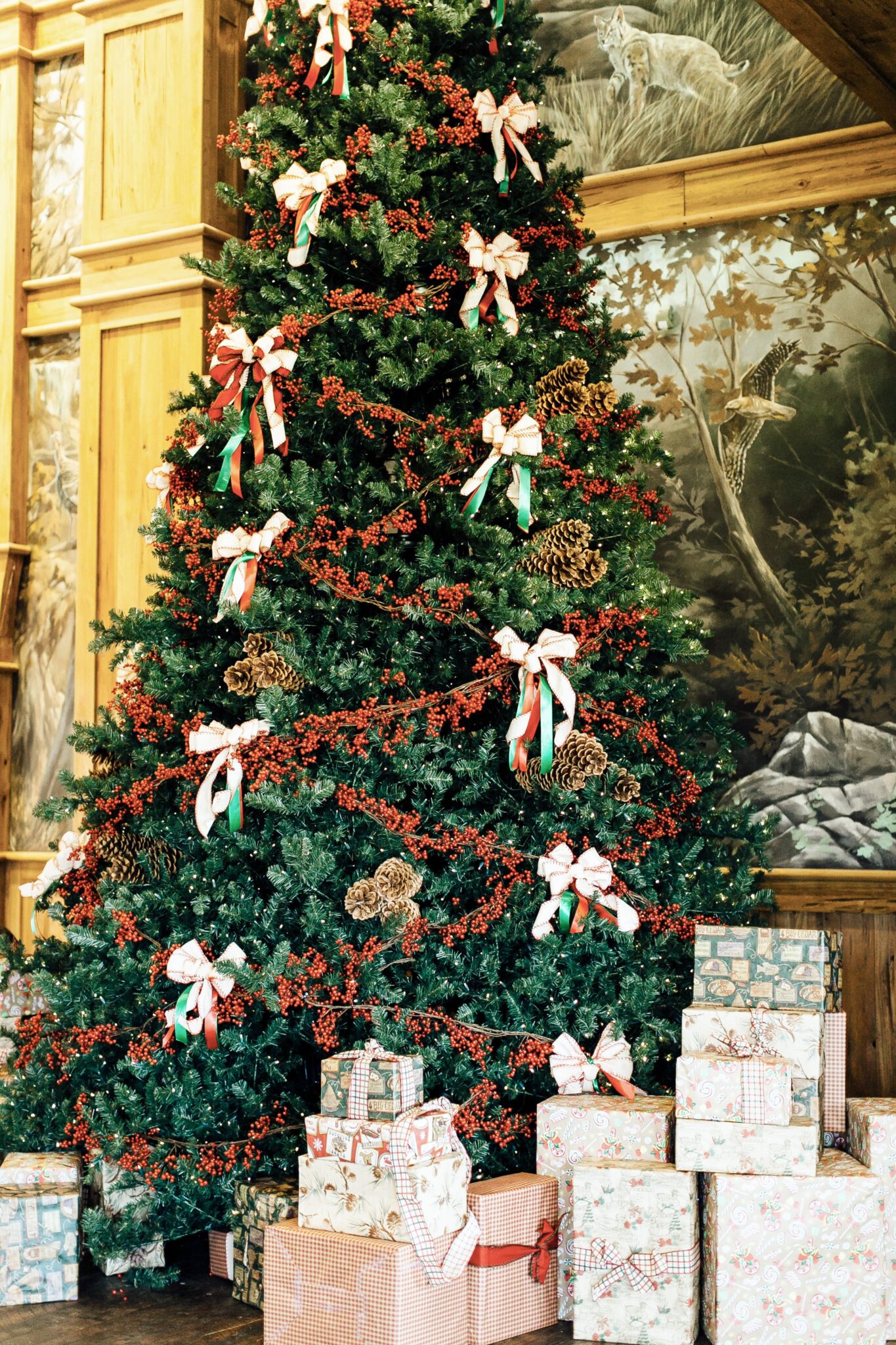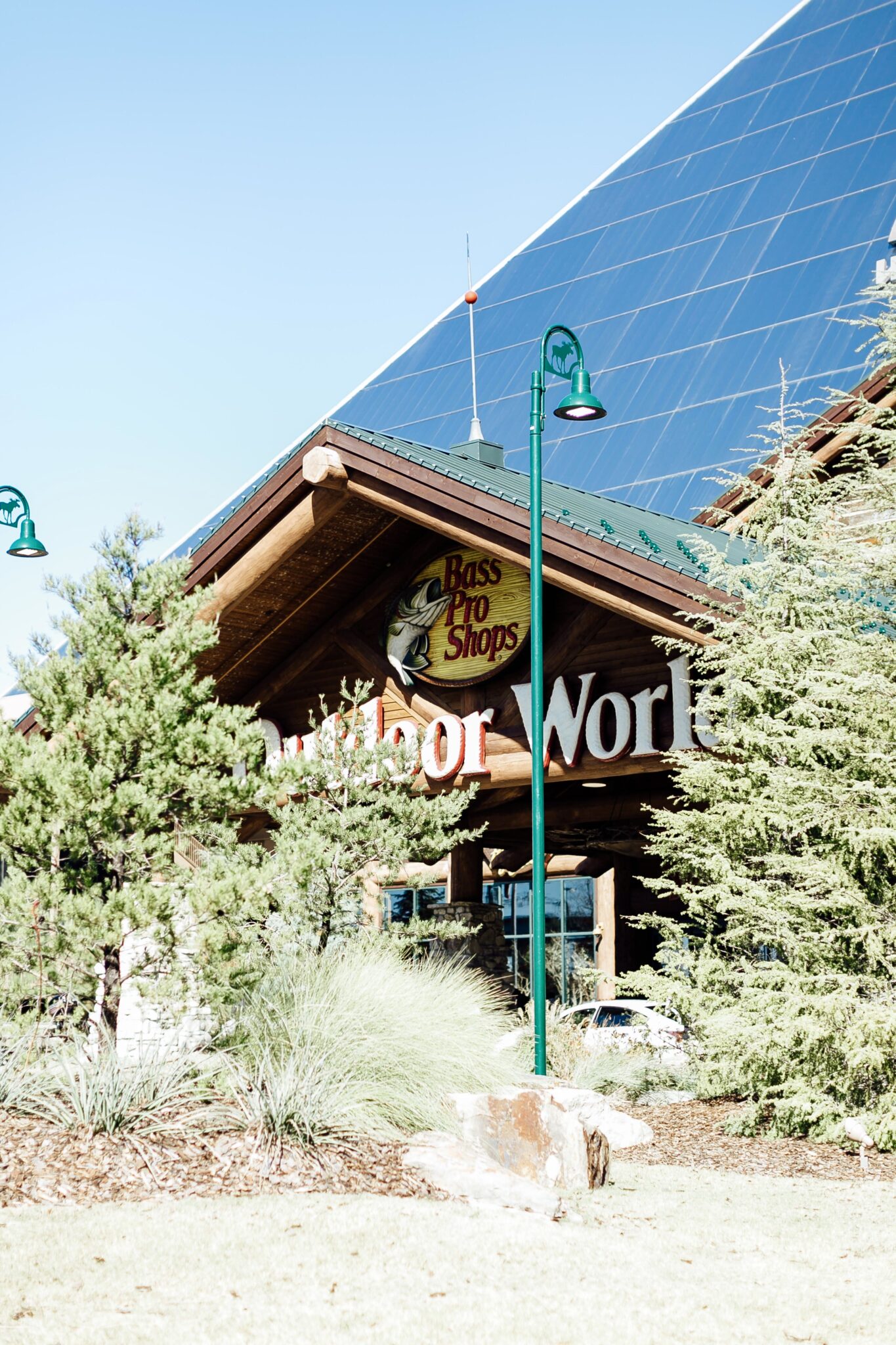 This is an interactive photo experience at Carriage Crossing. This place has 4 different areas, and each area has several different sets that are filled with props and fun photo opportunities! I have taken both Grayson and Leighton and my friend Mary Kate, and we all had so much fun! There is so much to do, and it makes for some fun pictures and fun for the kids!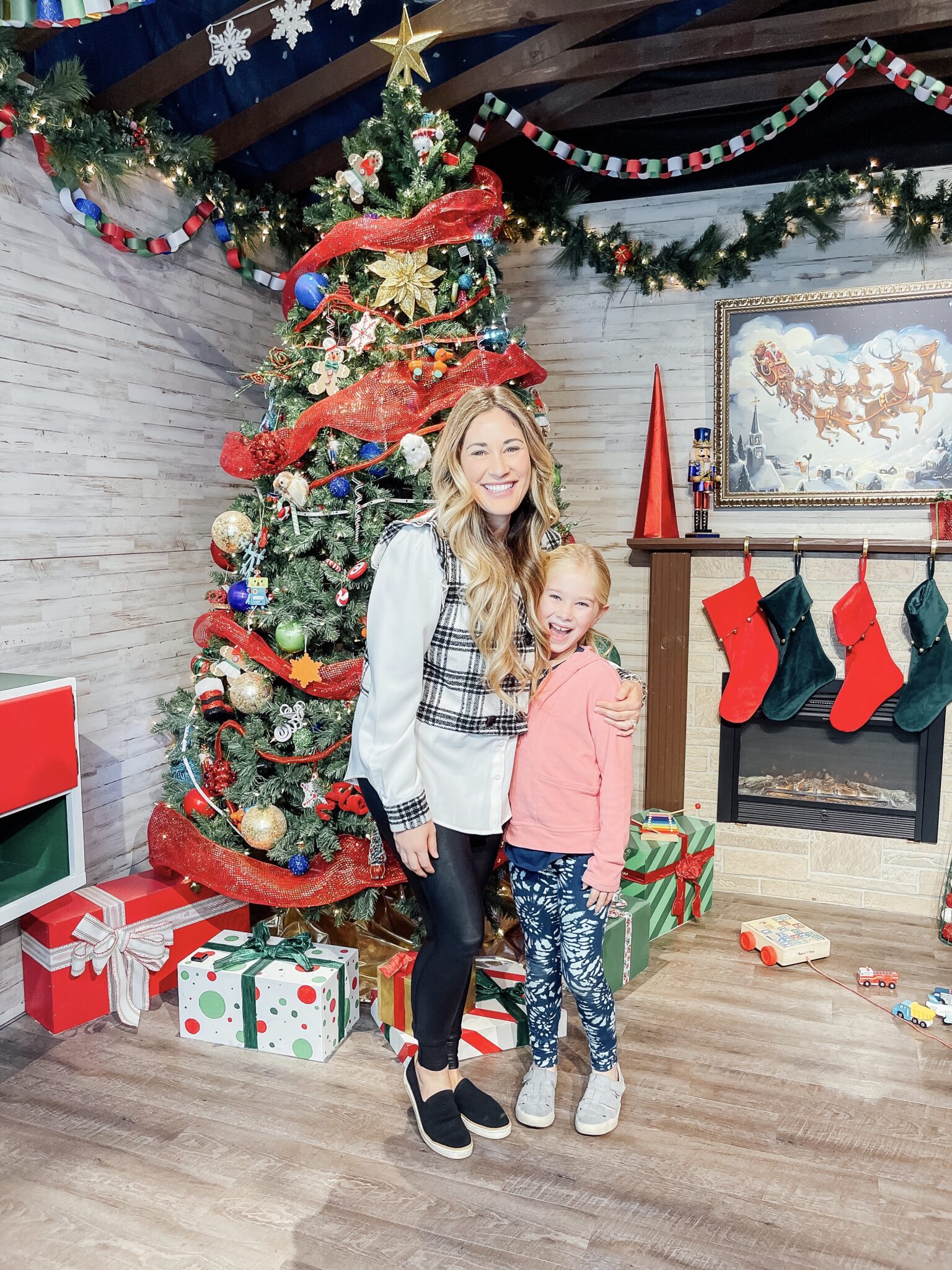 Why have a white Christmas when you can have a blue Christmas! Graceland is Elvis' home, and not only is it a fun place to visit and tour, it is decorated for Christmas right now. They also have some special events and fun Christmas music on select days. Matt and I love going, but if you have older kids, they would also love it too!
Have you visited any of these during the holidays before? Which is your favorite?