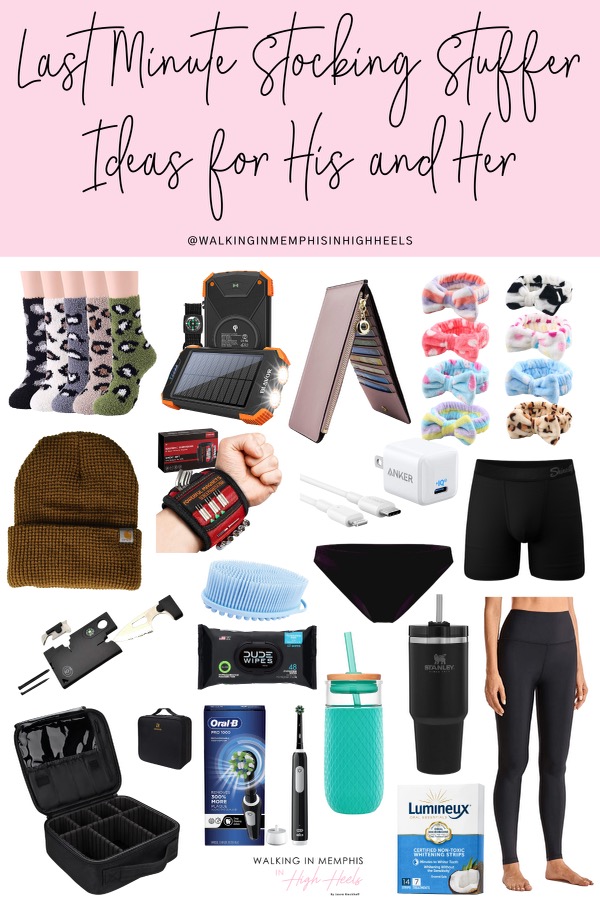 SHOP THESE LAST MINUTE STOCKING STUFFERS:

I can't believe I'm ALREADY talking about last minute gifts! But it is that time!
If you still have your spouse to cross off your list, it's time to get busy! I feel like it doesn't matter how early I start my shopping, I started in the summer this year, I still end up buying more stuff. I keep seeing more things, more deals and can't help but add to it. But, at least the hard part is done!
I definitely need to pick up a couple more small, last minute stocking stuffers for Matt this year. We decided to mainly skip exchanging gifts this year, but I can't help but want to grab a couple small little somethings for him. Things he needs, but they would still be thoughtful! Today I'm rounding up my top 15 best stocking stuffer ideas for his and her. These would be great for spouses, but some of them would be good for siblings, parents or even friends too. Just skip the underwear for friends maybe, haha! Do you still have any last minute shopping to do?