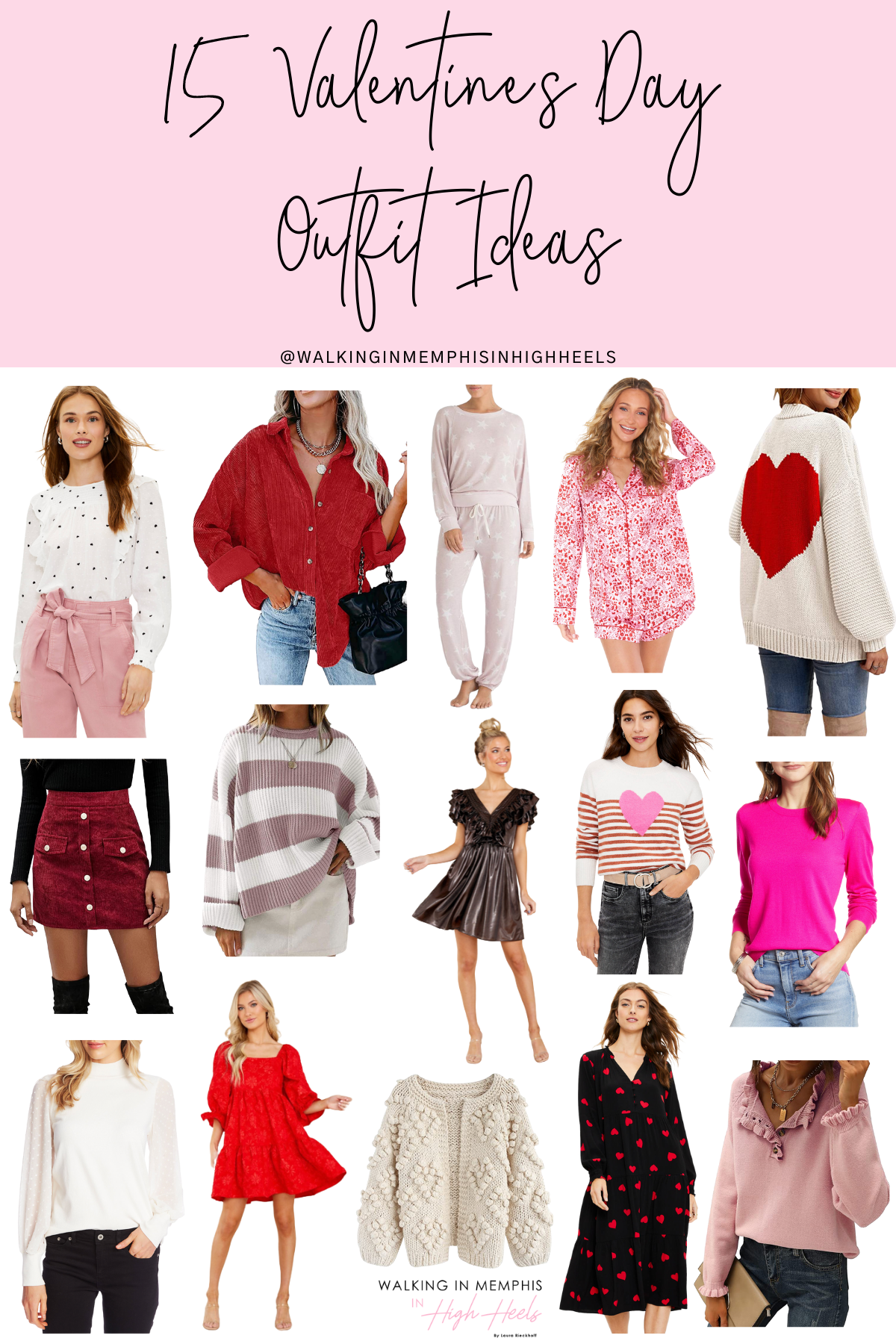 SHOP THESE VALENTINE'S DAY OUTFITS FOR HER:

I've already been on the hunt for the perfect Valentine's Day outfits. What about y'all? I have this red dress that I love and will probably wear to one event, but I am also searching for the perfect date night dress. And you can never go wrong with a couple of cute heart sweaters to wear during the month of February too. = )
No matter whether you're going out for dinner or having dinner in, I am rounding up some of my favorite V Day outfits (pjs included too!) I love dressing up for the holidays, and Valentine's Day is no different!
What about you? Do you dress up for Valentine's or do you have a cozy night in? Let me know in a comment below!