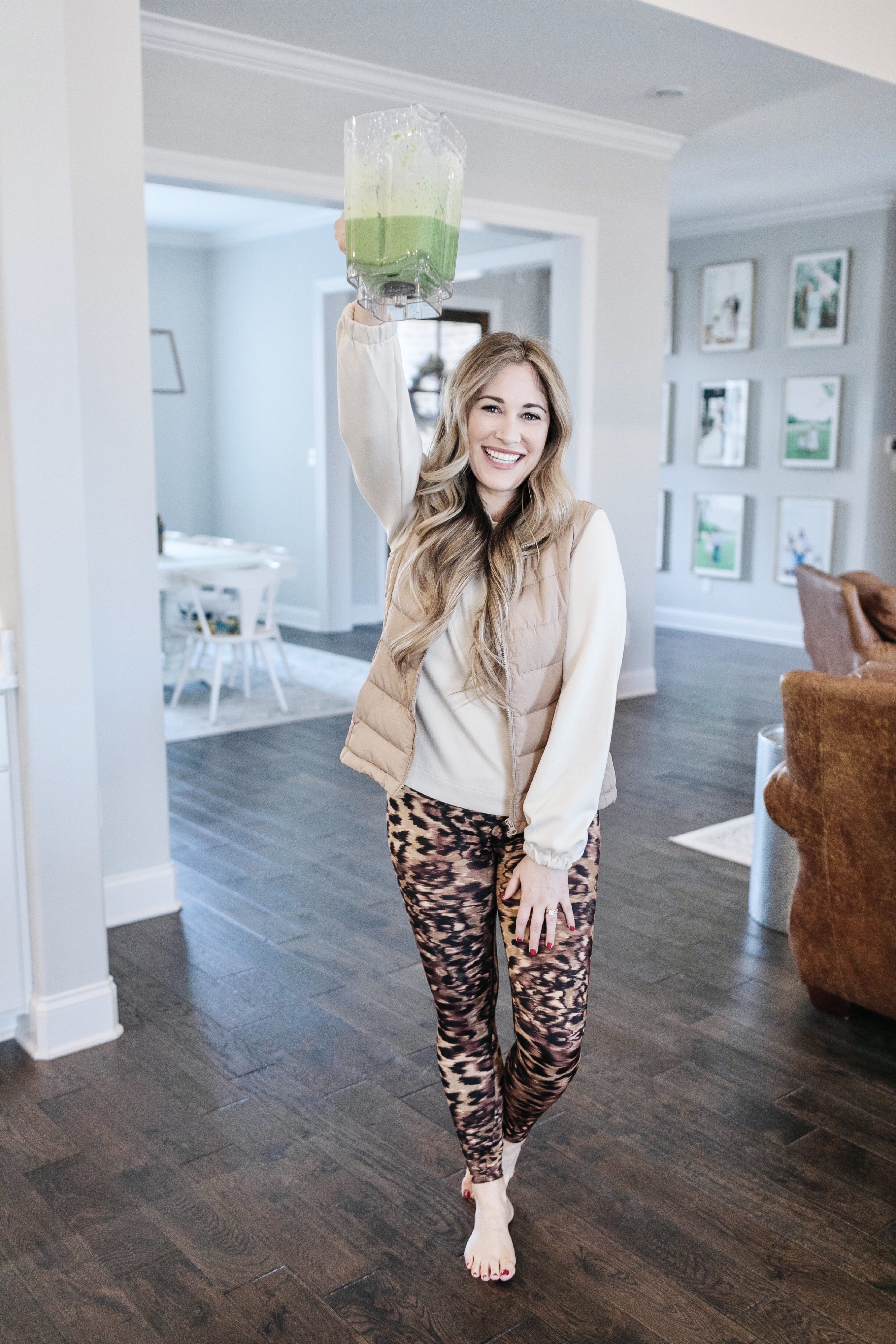 As we all know, it is much better to each our fruits and vegetables raw so we don't miss out on all the nutrients in them, but that's not always possible. Sometimes we are on the go, in a hurry or don't have time to grab all the good whole foods we need for a meal (protein included.) That's where smoothies and shakes come in!
If you're going to drink a smoothie or shake, I definitely recommend just making one at home. That way you know exactly what you're putting into your body. No hidden sugar! At first, making one at home seemed so intimidating to me. I didn't even know where to start, what things to add and what would even taste good.
Over the past 6 months though, I feel like I have become pretty good at making smoothies at home, and I love them in a pinch! They're so much easier to make that you think. Whether this is your first time making one, or you're a pro, I wanted to share one of my favorite green protein smoothie recipes below. It has both a fruit and a vegetable in it, it is gluten free, dairy free and sugar free. And it is packed with protein, nutrients and so good!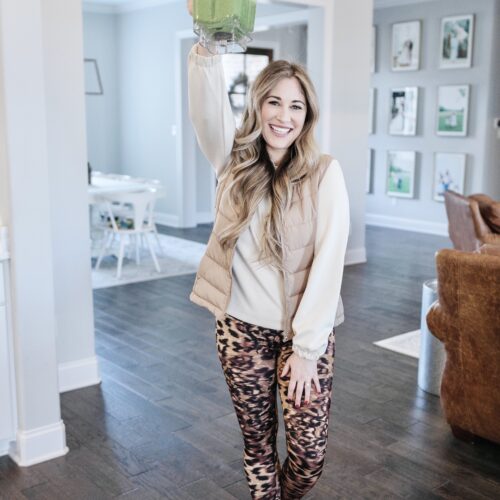 Berry Green Protein Smoothie
Ingredients
3/4

cup

unsweetened almond milk

1

scoop

vanilla vegan protein powder

10

almonds

1

cup

strawberries

2

cups

spinach

water

ice
Instructions
Add each of the ingredients into your blender 

Mix for about a minute until it reaches the consistency you like. 

If you prefer it more frozen, add more ice. You can always add more water or almond milk if you prefer it to be more liquid.