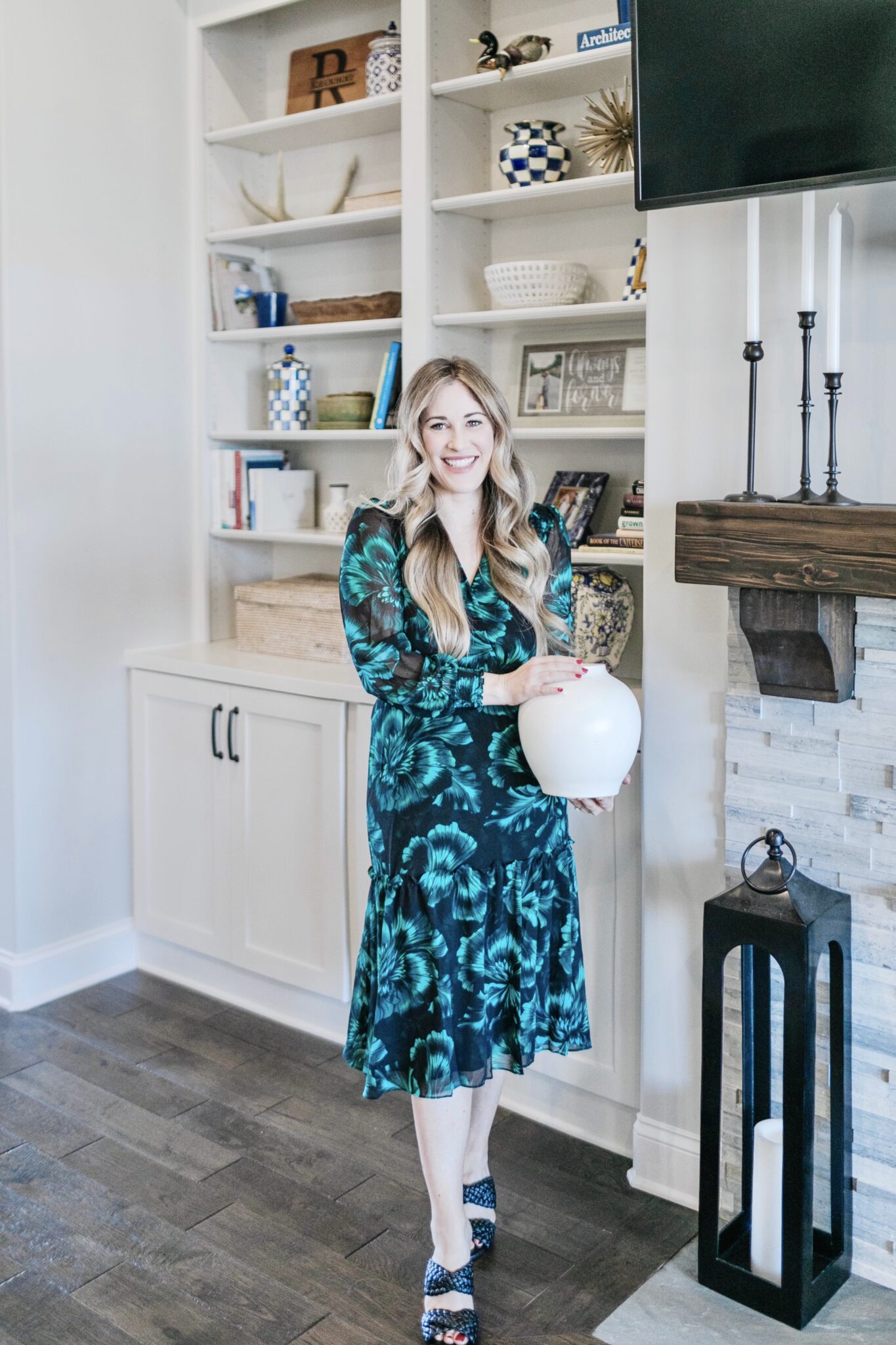 SHOP OUR MODERN FARMHOUSE MANTLE DECOR:

Is it just me, or did you take down your Christmas decorations only to realize how empty your mantle now looks lol?! We decided it was FINALLY time to do a little mantle decorating! I have my mantle almost completely finished and am just waiting on a couple more finishing touches to come in. So, I wanted to share some of my tips I learned while decorating my own mantle.
How to Decorate your Modern Farmhouse Mantle:
1.) Decide what you want your focal point to be.
A mirror, a gorgeous painting. In my perfect world, it would be either of these. But with so many windows and not much empty wall space, our spot to hang the tv is above our mantle, so…tv it is. I do have to say though, THIS is on my wish list!
2.) Add another large statement piece like a vase or a piece of art, like a sculpture.
Put this to one side of the mantle slightly in front of your mirror, or slightly to the side of your artwork. This will help to complement your focal point with a couple statement groupings.
3.) Fill in with smaller accessories.
From candles to books to any other small decorative objects that are meaningful to you. Fill them in to "layer" your mantle, but keep it simple. Less is more!
4.) Add some color with greenery.
Think moss wreaths, eucalyptus leaves or even succulents. Not only does it add some color, it livens up the area and really helps to bring the outdoors in. I love having some type of greenery or floral in each room to freshen it up!
5.) Create contrast with different neutral tones.
Our mantle is dark brown, and our wall is light grey. We added contrast be getting a pretty white vase, adding green eucalyptus leaves, black candle holders and some white taper candles. The different neutrals really pop and stand out, but still create a cohesive look.
What do you have on your modern farmhouse mantle? What is your favorite statement pieces to anchor your mantle?